Key takeaways
HR management systems (HRMS) are software solutions that assist with all HR tasks across the employee lifecycle.
Gusto is a great HRMS pick for small businesses, BambooHR is the best all-around HRMs for midsize businesses, and Workday is a great HRMS choice for enterprises.
HR management systems (HRMS) are collections of software tools that help HR teams manage processes throughout the employee lifecycle. Ideally, HRMS systems should encompass everything from hiring and onboarding to payroll and benefits to performance management and offboarding. Businesses of most sizes can benefit from using these HR management tools, whether or not they have a dedicated HR department yet.
With so many vendors in the HR space, we've compiled a list of currently trending HR management systems and, below that, a list of hand-picked options with more detailed descriptions. If none of these solutions meet your needs, explore our HR Software Guide to browse other products that might be a better fit.
Not sure what kind of HR software you need? Read our explanation of HRIS vs. HRMS vs. HCM.
Top HRMS Software
Gusto is the best HRMS for small businesses looking for online payroll plus simple HR tools.
BambooHR is the best all-around HRMS that offers a well-rounded array of features.
Workday is the best HRMS for enterprise businesses looking for a sophisticated HR cloud solution.
Rippling is the best workforce management platform that combines HRMS tools with finance and IT software.
Zenefits is the best HRMS with a focus on benefits administration in addition to HR administration.
Gusto: Best for small businesses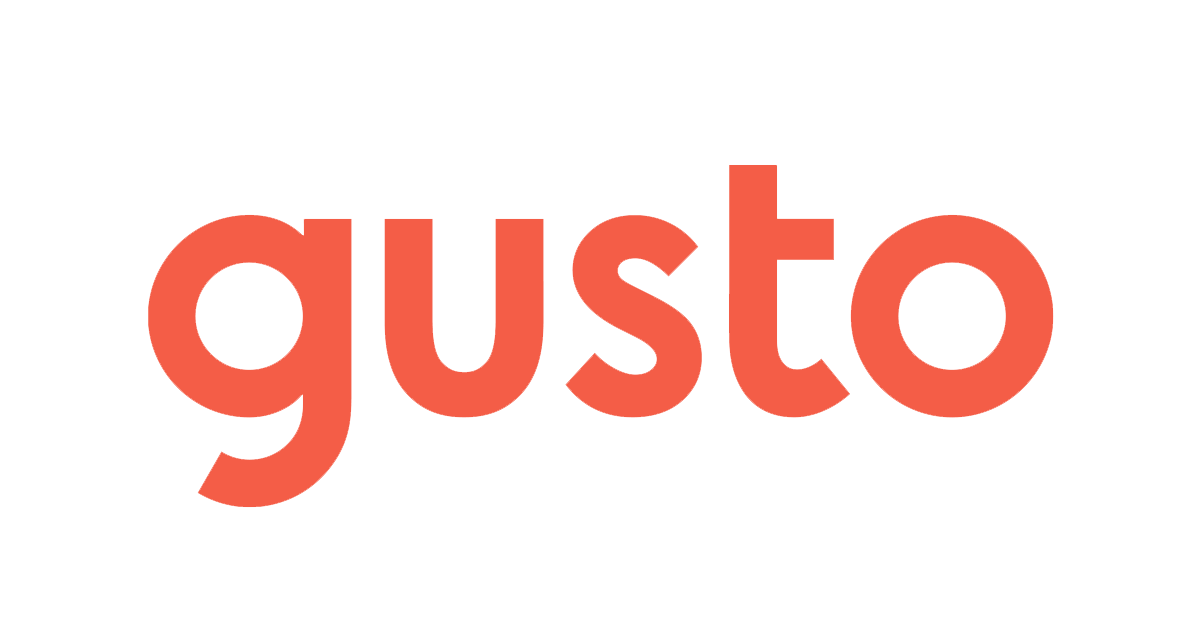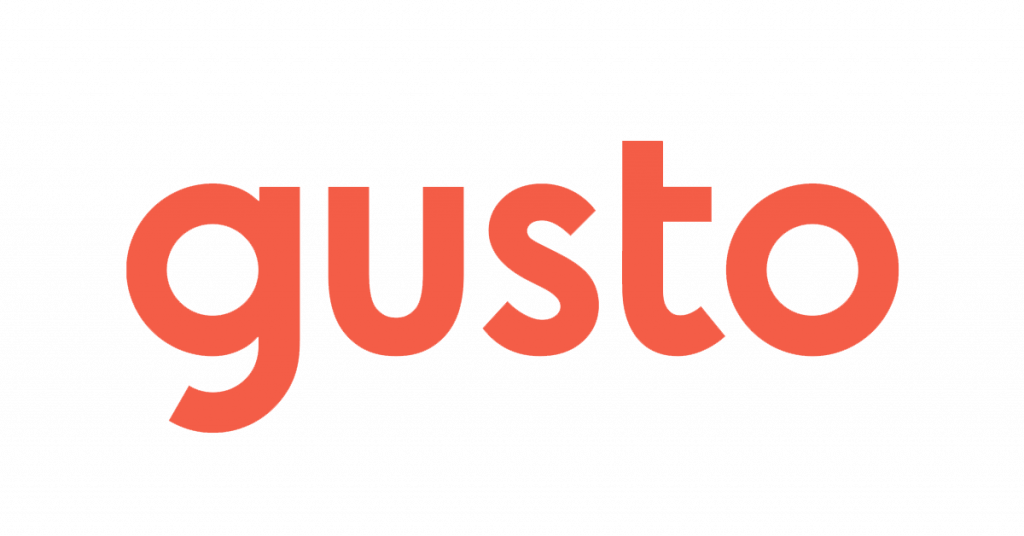 Thanks to its easy-to-use payroll service and included HR tools, Gusto is the perfect starter HRMS system for small businesses. While it's most well-known for its payroll service — and many companies use it for only that — Gusto also offers some basic HR software to assist with time and attendance, hiring and onboarding, talent management, and more.
Gusto isn't the cheapest payroll service on the market, but it's pretty affordable compared to competitors, especially considering all of the extra HR features that are included. However, Gusto's HR tools aren't sophisticated enough for big businesses, so larger companies should check out more robust alternatives like Workday or Rippling. For small businesses that need payroll software and some baseline HRMS features, though, Gusto is a great pick.
Gusto pros and cons
Pros
Contractor-only payment plan
Employee self-service tools
Hiring and onboarding tools
Benefits administration
Cons
No mobile app
No global payroll except for contractors
No invoicing or accounts receivable features
Gusto features
Payroll: Gusto's payroll service covers all major features, including automated deductions, direct deposit, tax filing, and varied pay schedules. It doesn't charge extra fees for paying taxes in multiple states (some payroll software does) and it also offers the ability to run automatic payroll with the AutoPilot feature.
Time and attendance: Payroll calculations often depend on the number of hours an employee worked, which means time and attendance tracking is one of the most valuable HR features payroll software can provide. With Gusto's time and attendance feature, HR teams can track employee hours, manage time off, and automatically sync everything to the payroll service.
Read more: Best HR Software for Small Businesses
BambooHR: Best all-around HRMS

BambooHR is one of the most well-rounded HR software platforms on the market. In addition to standard HR features like compensation management and people analytics, it also includes some features that close competitors do not, like an applicant tracking system (ATS) and a payroll add-on. This means that HR teams can handle all their activity in a single HR management system instead of having to integrate multiple platforms.
BambooHR is designed for medium-sized businesses that are growing fast and need software solutions for the hiring process in particular. Some small businesses may also benefit from the platform, but many will find that its comprehensive feature selection is overkill for their requirements. Meanwhile, large businesses and enterprises will likely find that BambooHR isn't complex enough for their needs.
BambooHR pros and cons
Pros
Payroll add-on
Time and attendance
Mobile app
Data and analytics tools
Cons
Benefits administration can be lacking
No support for international employees
Quote-based pricing is not transparent
BambooHR features
Applicant tracking system: BambooHR's recruiting software isn't as sophisticated as some standalone ATS options like Greenhouse or Workable, but it will suffice for many small and midsize businesses that are willing to upgrade to the Advantage plan. The ATS includes automatic alerts, in-system messaging, a centralized candidate database, and customizable templates for offer letters and emails.
Performance management: In addition to a payroll add-on, BambooHR also offers the option for a performance management add-on as well. Similar to the ATS, it's not as in-depth as competitors such as SAP SuccessFactors, but many businesses will enjoy the convenience of having native performance management in their HRMS system. The performance management module covers simple and frequent assessments, customizable performance evaluations, and assessment scheduling to encourage more frequent check-ins.
Workday: Best for enterprise businesses

Workday is a cloud-based human capital management system that is designed for large and enterprise businesses, including global companies. In addition to human capital management (HCM) and financial management software, it also offers add-ons for analytics and reporting, payroll, spend management, talent management, and more.
Compared to other enterprise-level software, Workday offers an intuitive and visually appealing interface, although the sheer number of features can be overwhelming. It's not as complex as suites like Oracle HCM and Sage HR, but Workday may be too sophisticated and expensive for smaller businesses that need a more limited set of HRMS functions.
Workday pros and cons
Pros
Easy-to-navigate interface
Comprehensive HRMS features
Global capabilities
Finance management software options
Cons
Limited integrations compared to competitors
System can lag at times
Pricing is not transparent
Workday features
Reporting and analytics: Workday's analytics and reporting add-on offers comprehensive but easy-to-use custom reports. The augmented analytics software harnesses the power of pattern detection, graph processing, and machine learning to provide extra insights and help businesses make data-driven decisions.
Peakon Employee Voice: Workday offers a continuous listening platform called Peakon Employee Voice. This feature helps companies gather anonymous feedback from employees and see how they compare against industry competitors on various benchmarks.
Read more: Best HR Software for Enterprises
Rippling: Best workforce management software


Rippling originally started as an online payroll service and has since developed into a unique workforce management option that gives companies the ability to bring payroll, HR, finance, and IT all under one roof. However, businesses that are mostly interested in core HR functionality can select the payroll and HR package alone to avoid paying for unnecessary features.
While Rippling was US-only for many years, it expanded its international capabilities at the end of 2022 and now offers global payroll and HR management tools. If you previously eliminated it because your company needed an international HRMS, it's worth revisiting to see if the new global HR tools will meet your business's needs.
Rippling pros and cons
Pros
Easy-to-use interface
Lots of integrations
Option to add finance and IT cloud software
Cons
Quote-based pricing model isn't transparent
No free trial
Payroll not fully automated
Rippling features
Finance software: Rippling offers finance software in addition to its more traditional workforce management tools, which sets it apart from many other HRMS platforms. This module is focused on tracking expenses, managing company cards, and automating approvals and denials.
However, the financial management capabilities are somewhat limited, so companies that want advanced features like financial planning and forecasting should look to competitors such as Workday.
IT management software: Rippling's IT software module lets IT teams remotely set up a new employee's computer in as little as 90 seconds. It also lets users deploy security features such as an SSO across devices and makes it easy to implement the security protocols required for GDPR and other compliance standards.
TriNet Zenefits: Best for benefits administration

As the name suggests, TriNet Zenefits started out as a benefits administration tool but has since expanded to become a comprehensive, well-rounded HR software.
Zenefits offers various plans that are competitively priced and offer a good balance of features and costs that will work for businesses of many sizes. However, Zenefits isn't meant for startups. All plans have a five-employee minimum charge, so a business pays the same base amount whether it has one employee or five.
Zenefits pros and cons
Pros
Transparent pricing plans
Time and attendance alerts
Automated onboarding
Documentation database
Cons
No payroll for international workers
Payroll and recruitment are both add-ons
Plans start at 5 employees
No native ATS, unlike BambooHR
Zenefits features
Benefits administration: Zenefits offers multiple options for benefits administration in 49 states. Companies can bring their own plans and broker, shop for benefits on the Zenefits portal, or work directly with one of their broker partners.
HR administration: Zenefits' HR administration features include onboarding, compensation management, performance management, and business intelligence reports. This allows businesses to manage almost every HR function within the Zenefits platform. However, HR teams should be aware that Zenefits doesn't include a native ATS, so they'll need to use third-party software for applicant tracking needs.
Choosing the best HRMS solution
HRMS systems come in many different configurations with features and pricing plans to suit businesses of all sizes. Choosing the best HRMS for your business depends on how many employees you have, where your business operates, and the specific features your team needs.
Gusto is a great solution for small businesses that are mostly looking for a payroll service plus some foundational HR management tools. For midsize companies, BambooHR is a well-rounded HRMS that includes an applicant tracking system and performance management.
Workday is an excellent human capital management software option for enterprise businesses, especially global ones with employees in multiple countries.
Rippling is the best workforce management software for companies looking to combine HR and payroll with finance and IT solutions. Companies that want an HRMS with extra support for benefits administration should consider Zenefits.
If none of these vendors meet your needs, check out our HR Software Guide to browse other solutions.
1

JazzHR
Say Goodbye to outdated processes like spreadsheets and inbox recruiting, and Hello to powerful, user-friendly hiring tools designed to streamline your entire candidate-to-employee journey. With JazzHR you can easily post jobs, screen resumes, schedule interviews, collaborate with your team, extend offers and more from one central location. Get started today for as little as $39/month.
2

Rippling
Rippling is the first way for businesses to manage all of their HR, IT, and Finance — payroll, benefits, computers, apps, corporate cards, expenses, and more — in one unified workforce platform. By connecting every business system to one source of truth for employee data, businesses can automate all of the manual work they normally need to do to make employee changes.
3

GoCo
GoCo is modern HR, benefits, and payroll, built for flexibility and ease-of-use in mind. Manage records, performance, time off, onboarding, benefits, and more all in one place. GoCo is a secure, compliant hub for sending, digitally signing, and organizing your sensitive HR documents and data. Unlike other HRIS platforms, GoCo is built to be flexible enough to support existing processes, policies, and providers, so you don't have to change the way you work just to adopt a modern HR system.
Technology Advice is able to offer
our services
for free because some vendors may pay us for web traffic or other sales opportunities. Our mission is to help technology buyers make better purchasing decisions, so we provide you with information for all vendors — even those that don't pay us.