Choosing the best CRM for contractors or construction companies can be challenging in the seemingly endless sea of platforms. Streamlining sales and forging stronger relationships with your clients can be made easier with the right construction CRM software in place.
CRM software allows you to focus more on selling home construction projects and overseeing major projects for your clients. However, finding the best CRM for contractors can be tricky; it's easy to get overwhelmed when it comes to the selection process. But once you land on the appropriate solution that meets your business requirements, it will become easier to maintain and grow your company.
Top 7 construction & contractor CRM software
Some construction CRM software options include:
The right CRM platform for your business should have features that benefit your daily operations and are in tune with your business's unique needs. Typically, good CRM software for construction companies and contractors focuses on better managing company-wide email, project planning, bid tracking, and processing payments.
| | | | | | | |
| --- | --- | --- | --- | --- | --- | --- |
| Company | Starting Price (Per user/month) | Free Option | Quotation Tools | Mobile Option | Customer Service Type | Learn More |
| HubSpot CRM | $23 per user/month for the hub and $45 per month for two users | Yes | Yes | Yes | Online chat, email, and phone support available | HubSpot |
| Salesforce | $25 per user/month | No | Yes | Yes | 24/7 support only available on the unlimited plan | Salesforce |
| Pipedrive | $14.90 per user/month | No | Yes | Yes | 24/7 support available | Pipedrive |
| Insightly | $29 per user/month | Yes | Yes | Yes | Phone and email support available | Insightly |
| Houzz Pro | $65 per user/month | Yes | Yes | Yes | Chat and phone support available | Houzz Pro |
| SalesRabbit | $29 per user/month | No | Yes | Yes | Phone and email support available | SalesRabbit |
| BasisBoard | Information not provided by vendor | | Yes | Yes | Phone and email support available | BasisBoard |
HubSpot CRM: Best free CRM with no-cost marketing tools
---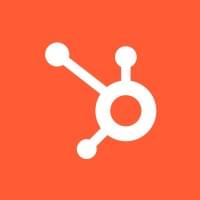 HubSpot CRM is an intuitive and easy-to-use software platform. While HubSpot offers tools and services for free right from the start, it also features flexible planning bundles that you can adopt and customize for your business. HubSpot's tools are modular in nature and coincide with the growth of your company.
HubSpot CRM has become more intuitive and construction industry-friendly. It has enhanced its project management features and integrations with construction management software, addressing the specific needs of the industry more effectively than in previous versions.
Having said this, HubSpot CRM could further enhance its construction-specific features, such as more advanced project tracking and on-site communication tools, to stay ahead of competitors like Salesforce and Zoho, which are continuously updating their industry-specific offerings.
Salesforce: Best cloud-based CRM
---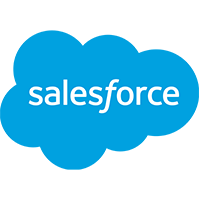 Salesforce is especially useful for established companies wishing to streamline their sales processes through automation, which makes it easier to convert leads and maintain a healthy customer base.
For construction firms, factors like project management efficiency, data accessibility, and integration capabilities are paramount. Salesforce's high scores in these areas (100 in document storage and 100 in API availability) highlight its alignment with these industry-specific needs.
This CRM comes with many dedicated tools that work well, including a marketing product that offers full automation for email campaigns and keeps track of customer activity. Additionally, Salesforce has integrated dvanced features like AI analytics and multi-channel support in recent years.
However, while there are many add-on features that can complement your business and make it run more efficiently, smaller businesses will find the amount of money they'll need to invest to get the most out of this cloud-based CRM may not fit their budgets.
There is no free version of Salesforce, so smaller businesses will likely benefit from an alternate CRM platform.
Pipedrive: Best for centralizing multi-channel data and automation
---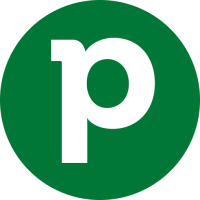 Pipedrive is another cloud-based CRM platform that's geared toward improving a company's sales figures. This CRM is designed from the ground up to facilitate sales teams and is a more affordable option for small-scale businesses that would benefit from an easy-to-use and fully customizable software solution.
Pipedrive's user interface is designed for simplicity and efficiency. Its customizable dashboard and easy navigation significantly benefit construction managers who need quick access to project data.
As the platform has progresses, it has put an emphasis on enhancing its multi-channel data management and automation features. These improvements are particularly beneficial in the construction industry, where efficiency and data centralization are key.
Lower-tier versions of Pipedrive can be limited, so your company stands to benefit more from paying extra for a higher-tier option. Like some other CRMs, Pipedrive also offers contact management, automation, anywhere-access, and the option for mobile phone support.
Insightly: Best overall CRM for construction contractors
---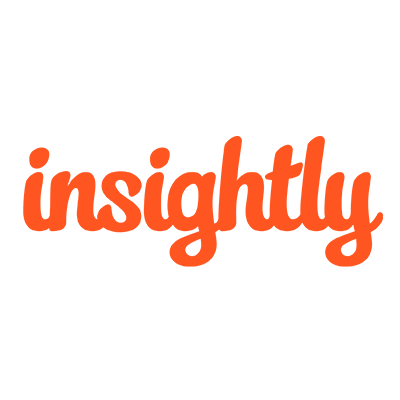 For construction contractors, the ability to seamlessly integrate project management with customer relationship management is paramount. Insightly's design caters to this need more directly compared to others that might excel in either CRM or project management but not necessarily in the integration of both.
It's an easy-to-use CRM that allows businesses to create data fields and modules that, when optimized, can be used to oversee projects, manage events, and complete various tasks all within one platform. At its core, Insightly is a cloud-based CRM that makes managing your sales pipeline a cinch.
There are a variety of plans you can select from that will improve workflows and optimize regular tasks. This applies to tasks for marketing and sales teams working together on general projects and events, in particular.
However, while Insightly leads in many aspects, it could further strengthen its position by enhancing its AI analytics and collaboration tools, ensuring it remains at the forefront.
Houzz Pro: Best for streamlining payment scheduling and online invoicing
---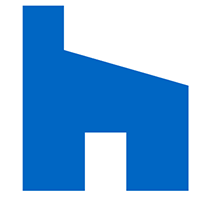 Houzz Pro is primarily designed for use by home builders, remodelers, and contractors. It offers an all-in-one marketing and client management tool to help with online advertising, profile customization, and lead generation. Team members can directly collaborate with their clients using a simple dashboard that configures estimates and creates useful design templates and 3D floor plans that can be used in future projects.
Houzz Pro has evolved significantly through its updates, particularly in enhancing its invoicing and payment features. Earlier versions focused more on general CRM functionalities, but recent updates have seen a shift towards specialized construction industry needs.
The primary areas of improvement for the platform are in the AI analytics and multi-channel support arena, making it a stronger competitor to comprehensive CRMs solutions like HubSpot.
SalesRabbit: Best for field sales tracking and lead management
---

SalesRabbit's user interface is designed with field sales teams in mind, offering an intuitive and responsive experience. This design choice significantly reduces the learning curve and enhances on-site productivity, a critical aspect for construction professionals often working in dynamic environments.
SalesRabbit's user interface is designed with field sales teams in mind, offering an intuitive and responsive experience. This design choice significantly reduces the learning curve and enhances on-site productivity, a critical aspect for construction professionals often working in dynamic environments.
SalesRabbit tracks sales and lead management and is tailored for door-to-door field sales representatives. These professionals rely on the software to improve their sales performance and increase lead conversions.
While SalesRabbit excels in many areas, it could further enhance its offering by expanding its e-commerce compatibility and improving VoIP capabilities.
Basis Board: Best for bid management for subcontractors
---

Basis Board is an efficient software platform that is intended to be used for construction build management. The software offers features that will appeal to businesses that want to focus their attention on commercial subcontractors, material vendors, and supply houses.
Basis Board offers a collaborative workspace that is free from tedious data entry. The software also successfully automates daily manual tasks, where repetition usually consumes a lot of time and resources.
To further solidify its position as the leading construction CRM for bid management, BasisBoard could enhance its analytics capabilities and expand its range of integrations with emerging construction technologies. These improvements would provide subcontractors with even more robust tools to manage bids effectively and stay competitive in the dynamic construction industry.
Choosing the best construction & contractor CRM software solution
The best CRM for contractors or construction will depend on the size of your business, its budget, and whether a given software system addresses the issues your business is currently facing.
HubSpot is a great all-around CRM platform that over delivers on its free plan. While you can opt for HubSpot's paid plans with added tools and features, most contracting businesses will have a great starting point with its free CRM plan.
While costly, Salesforce is a CRM that is aimed at established businesses with larger budgets and is fully customizable, with powerful add-on tools available. Similarly, Pipedrive offers support for robust third-party add-ons, as does Insightly, which comes complete with full-tool integration.
Houzz Pro is a great option for online advertising and profile customization and is excellent for team collaboration as well, while BaisisBoard is another great option for automation and eliminating overhead. And for door-to-door infield sales, you'd be hard pressed to find a better CRM than SalesRabbit.
Looking for the latest in CRM solutions? Check out our CRM Software Buyer's Guide.
---
1

Quickbase, Inc.
Big ideas aren't simple to execute. So we're here to help you tackle any project, no matter how complex. We're Quickbase.

Quickbase helps customers see, connect and control complex projects that reshape our world. Whether it's raising a skyscraper or coordinating vaccine rollouts, the no-code software platform allows business users to custom fit solutions to the way they work – using information from across the systems they already have.
2

GreenRope Complete CRM & Marketing Automation
GreenRope is an all-in-one, complete CRM, marketing automation, and customer service solution designed for businesses doing big things. GreenRope combines sales, marketing, and operations into one, highly customizable software solution built for your business.

GreenRope includes advanced marketing automation capabilities, drag-and-drop customer journey mapping, sales automation, customer service tools, AI capabilities, and a tool box of other features to help manage and operate your business.
Learn more about GreenRope Complete CRM & Marketing Automation
3

HubSpot CRM
HubSpot is an intuitive CRM that makes managing your sales pipeline a breeze. Everything you need to track important metrics, set up time-saving flows and automations, manage clients seamlessly, and grow your business is available in one tidy dashboard. Plans are available for businesses at every stage of growth, starting at 100% free. Start taking the guesswork out of business management today with HubSpot CRM.
FAQ
Why do construction companies & contractors need CRM software?
CRM software is essential because it gives  business leaders the ability to streamline business practices through features like email and workflow automation. Additionally, CRM platforms typically come with a centralized hub or dashboard portal that monitors the progress of your company and helps team members stay organized. Your team can easily reference documents and materials they need to convert leads and stay motivated, which is yet another benefit.
Choosing the best construction CRM solution.
Choosing the best CRM solution for contractors or construction comes down to the size of your business, the needs of your team, and how much you're willing to spend. Most CRMs come loaded with a lot of features and add-ons that your company may or may not need, so weighing your options and deciding which features and plans are best for your company should help narrow down your choices.
Technology Advice is able to offer
our services
for free because some vendors may pay us for web traffic or other sales opportunities. Our mission is to help technology buyers make better purchasing decisions, so we provide you with information for all vendors — even those that don't pay us.