Written by
Aron Vaughan, Staff Writer
Read more by Aron →
Reviewed by
Corey Noles, Managing Editor
Read more Business Intelligence content →
Businesses constantly seek innovative ways to understand, engage, and retain customers. AI-powered customer Relationship Management (CRM) software facilitates this by blending artificial intelligence and customer relationship management. This breakthrough addition to sales software promises to transform how companies interact with their clientele.
At its core, an AI-powered CRM system integrates artificial intelligence capabilities with traditional CRM functionalities. It's not just about storing customer data anymore; it's about analyzing, predicting, and automating real-time interactions.
As AI is becoming an integral factor in the software we use daily, we decided to curate a list of our top picks for AI CRM solutions in 2023:
Our choices for the top AI CRM software
HubSpot CRM: Best free AI CRM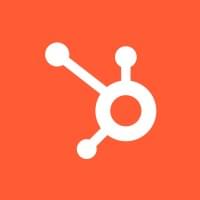 HubSpot is a developer and marketer of software products for inbound marketing, sales, and customer service. Founded in 2006, the company's software has been adopted by businesses worldwide to "attract, engage, and delight customers," according to HubSpot.
HubSpot's journey began with a focus on inbound marketing, a strategy that aims to attract customers through content and interactions that are relevant and helpful. Over the years, the company expanded its product suite to include CRM, sales, and service hubs. The introduction of AI into its platform was a natural progression, given the increasing importance of data-driven decision-making in modern business.
Freshsales: Best for AI-powered chatbot tools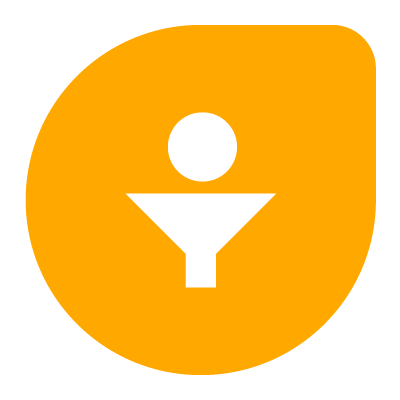 Freshsales, developed by Freshworks, is a CRM solution that offers tools that streamline the sales process, from lead management to email and event tracking.
Its chatbots are designed to engage customers in real time, providing immediate responses to queries, offering support, and nurturing leads around the clock. This ensures that businesses remain responsive to potential opportunities at all times. Freshsales boasts the inclusion of Freddy AI, a sophisticated artificial intelligence system. Freddy AI not only automates routine tasks but also delivers predictive insights, enhancing the efficiency and data-driven approach of the sales process. Its ability to access real-time customer data allows for personalized interactions, making each engagement more meaningful and tailored to individual customer needs.
Pipedrive: Best for AI sales suggestions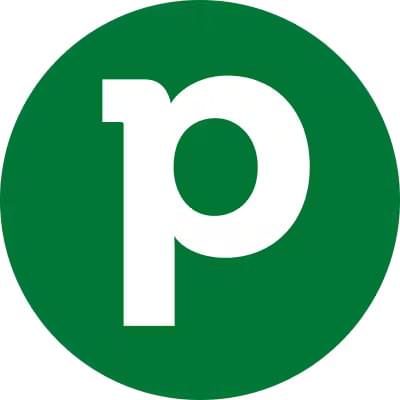 Pipedrive is a leading CRM platform emphasizing ease of use, visual sales pipelines, and effective lead management. What truly sets Pipedrive apart, however, is its integration of advanced AI features and tools. The AI-Powered Sales Assistant Bot analyzes sales data in real time to provide actionable next-step suggestions, ensuring that sales reps are always focused on the most promising leads and opportunities.
The platform also boasts centralized notifications and insights, keeping sales reps informed and aligned, and its progress updates give a clear snapshot of performance trends.
Zoho CRM: Best for broad AI capabilities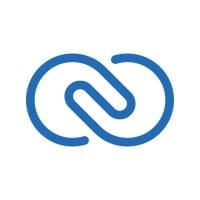 Zoho's Zia AI is an intelligent assistant designed to enhance the capabilities of the Zoho ecosystem. As an integral part of Zoho CRM, Zia offers predictive sales analytics, lead scoring, and even sentiment analysis to gauge customer feelings based on their interactions. Beyond CRM, Zia's capabilities extend to automating routine tasks, offering smart solutions based on data-driven insights, and even assisting in content generation. The AI is designed to learn from user interactions over time, continuously improving its suggestions and automating more tasks. Zia can also answer queries, provide real-time notifications, and generate reports, making it a versatile tool that aids in various business processes.
Zendesk Sell: Best for AI lead management
Zendesk Sell is a dynamic CRM offering a blend of traditional CRM functionalities and advanced AI capabilities. At its core, Zendesk Sell streamlines the sales process, ensuring leads, contacts, and deals are efficiently managed. What sets it apart, however, is its AI integration.
The platform boasts an AI-driven lead scoring system that intelligently prioritizes leads, ensuring sales efforts are directed towards the most promising prospects. Automated lead nurturing, facilitated through AI, ensures personalized and timely engagement with potential customers. Predictive sales forecasting, another AI feature, provides invaluable insights into potential sales trends, enabling teams to strategize proactively. Features like email sentiment analysis offer a deeper understanding of customer interactions, allowing for more tailored communication.
What is AI CRM?
Artificial Intelligence Customer Relationship Management (AI CRM) integrates machine learning and other AI technologies into CRM software to automate, enhance, and optimize customer relationship management processes. It enables businesses to analyze vast amounts of customer data in real time, offering predictive insights, automating routine tasks, and personalizing customer interactions.
AI CRM can intelligently prioritize leads, forecast sales trends, and provide chatbot support, among other functionalities. By harnessing AI, CRM systems become more proactive, helping businesses anticipate customer needs, streamline operations, and ultimately drive sales and customer satisfaction. The integration of AI into CRM represents the next evolution in customer relationship management, making it more efficient and data-driven.
How does AI work in CRM?
AI in CRM works by leveraging machine learning, natural language processing, and predictive analytics to enhance customer relationship management. It sifts through vast amounts of data to identify patterns, trends, and insights that would be challenging for humans to detect. For instance, AI can analyze customer interactions to predict which leads are most likely to convert, helping sales teams prioritize their efforts. It can also automate routine tasks, such as data entry or lead scoring, improving efficiency.
Chatbots, powered by AI, can handle basic customer inquiries 24/7, ensuring immediate response. Predictive analytics can forecast sales trends, helping businesses strategize effectively. Furthermore, natural language processing aids in sentiment analysis, gauging customer feelings from their communications.
Benefits of integrating AI into CRM
Integrating AI into CRM offers a plethora of benefits that enhance business operations and customer relationships:
Enhanced lead scoring: AI can analyze vast amounts of data to prioritize leads based on their likelihood to convert, ensuring sales efforts are directed efficiently.
Automated routine tasks: AI can handle repetitive tasks such as data entry, appointment scheduling, and follow-up reminders, freeing up staff for more strategic activities.
Predictive analytics: AI can forecast sales trends, customer behaviors, and potential churn, enabling businesses to strategize proactively.
Personalized customer interactions: AI analyzes customer data to tailor marketing campaigns, product recommendations, and communications to individual preferences.
24/7 customer support: AI-powered chatbots can handle basic inquiries round the clock, ensuring immediate response and improved customer satisfaction.
Sentiment analysis: By analyzing customer communications, AI can gauge sentiments, helping businesses address concerns and capitalize on positive feedback.
Enhanced data analysis: AI can sift through vast datasets, extracting actionable insights that can drive decision-making.
Improved efficiency: With AI handling data analysis and automation, CRM processes become faster and more streamlined.
Reduced errors: AI minimizes human errors in data entry, analysis, and prediction, ensuring more accurate outcomes.
Continuous learning: As AI systems process more data, they continually refine their algorithms, improving performance over time.
Real-world applications
Einstein GPT (Salesforce):
Salesforce's Einstein GPT is a generative AI technology that enhances the CRM platform's capabilities. It processes real-time data, performing over 1 trillion predictive analyses every week. Its integration with platforms like OpenAI further amplifies its AI capabilities, enabling businesses to refine their consumer engagement strategies.
Generative AI for Call-Center CRM (IBM Consulting):
Bouygues Telecom, a mobile phone company, collaborated with IBM Consulting to boost its call center operations using generative AI. IBM introduced generative AI models for automatic call summarization and topic extraction. This integration updated the CRM with precise and actionable insights, leading to over $5 million in savings and a 30% reduction in call operations.
Use cases of generative AI in CRM
Answering simple requests: Generative AI can autonomously respond to basic CRM queries, such as details about a customer's last purchase or address updates.
Shipping process control: It can manage shipping processes by generating optimal shipping routes based on real-time data, predicting potential shipping issues, and auto-generating customer updates about their order's shipping status.
Payment automation: Generative AI can craft payment-related communications tailored to each transaction or client. For instance, it can auto-generate polite reminder messages for overdue invoices.
Recommendation system: By analyzing a customer's purchase history and preferences, generative AI can suggest products they might be interested in, enhancing personalized marketing efforts.
Data collection: Generative AI can auto-populate CRM fields with minimal input, streamlining data entry processes for sales and service teams.
These real-world applications and use cases underscore the transformative potential of integrating generative AI into CRM systems, offering businesses innovative tools to enhance customer interactions and streamline operations.
Measuring ROI of AI CRM
Integrating Artificial Intelligence (AI) into Customer Relationship Management (CRM) systems has been a game-changer for many businesses. But how can companies effectively measure this integration's Return on Investment (ROI)?
Enhanced customer interactions: With most CRM users seeking AI or machine learning capabilities when choosing software, the improved customer interactions resulting from AI integration can be a significant metric. Track customer satisfaction scores, Net Promoter Scores (NPS), and customer retention rates before and after AI implementation.
Operational efficiency: AI can automate routine tasks, freeing up employees for high-value work. Measure the time saved on tasks like data entry, lead scoring, and customer query responses. For instance, Bouygues Telecom reduced call operations by 30% with AI integration.
Sales forecasting accuracy: AI-enhanced CRMs, like Salesforce's Einstein GPT, can perform predictive analyses, improving sales forecasting. Compare the accuracy of sales forecasts before and after AI integration to gauge improvements.
Increased sales and upselling: AI-driven recommendation systems can suggest products based on a customer's purchase history. Monitor the uptick in sales and the success rate of upselling campaigns post-AI integration.
Cost savings: Track cost savings resulting from AI-driven efficiencies. For example, IBM's generative AI models led to savings of over $5 million for Bouygues Telecom.
Data-driven decision-making: AI can provide actionable insights from vast datasets. Measure the increase in data-driven decisions and the success rate of strategies based on these insights.
To effectively measure the ROI of AI in CRM, businesses must set clear benchmarks before implementation and continuously monitor performance metrics post-integration. By doing so, they can understand the value AI brings to their CRM processes.
The future of customer relationships
As we stand on the cusp of a new era in customer relationship management, integrating AI into CRM systems heralds a transformative shift. No longer are CRM systems mere repositories of customer data; they are evolving into intelligent platforms capable of proactive decision-making, predictive analytics, and personalized customer interactions.
The fusion of AI with CRM is not just enhancing operational efficiency; it's reshaping the very fabric of customer relationships. Businesses can anticipate customer needs, tailor interactions with unparalleled precision, and foster deeper, more meaningful connections. As AI advances, we can expect even more nuanced and personalized customer experiences, solidifying its role as an indispensable tool in shaping the future of customer relationships.
In this landscape, businesses that embrace and integrate AI-driven CRM solutions will undoubtedly lead the charge, setting new standards for customer engagement and satisfaction.
Featured partners: CRM
1

monday Sales CRM
monday sales CRM is the customizable, no-code CRM that allows you to control your entire sales funnel and close more deals, while simplifying communication and collaboration. Automate manual work, capture and import leads, and centralize deal and contact info, all in one place.
2

HubSpot CRM
HubSpot is an intuitive CRM that makes managing your sales pipeline a breeze. Everything you need to track important metrics, set up time-saving flows and automations, manage clients seamlessly, and grow your business is available in one tidy dashboard. Plans are available for businesses at every stage of growth, starting at 100% free. Start taking the guesswork out of business management today with HubSpot CRM.
3

Zoho CRM
Fully-customizable Zoho CRM provides unified solutions for businesses of all types and sizes. Conduct your Sales & Marketing analytics to gain insights using Dashboard views and Automate your daily routines. Customize your CRM theme based on your industry needs using Canvas, Omnichannel communication for streamlined communication between teams and customers, handle customer support from within the platform to improve customer relationships. Get Started with Zoho CRM now!
AI CRM FAQs
More CRM resources
Technology Advice is able to offer
our services
for free because some vendors may pay us for web traffic or other sales opportunities. Our mission is to help technology buyers make better purchasing decisions, so we provide you with information for all vendors — even those that don't pay us.