6 strategies to reduce employee turnover
Employers can reduce employee turnover through several retention strategies that help optimize the employee life cycle:
1. Conduct exit interviews
HR teams can remove the guesswork from voluntary departures by conducting effective exit interviews. Doing so helps managers and HR staff understand why an employee is leaving the organization. Reasons might include insufficient compensation, poor management, or lack of growth opportunities.
Over time, exit interview data might reveal common themes that departing employees mention. Combining this data with workforce analytics can uncover more patterns that lead to more effective employee retention strategies.
2. Optimize employee onboarding
A crucial part of understanding turnover is recognizing the speed at which employees come and go. If employees are quitting within their first year, this suggests they're not adjusting well to their new roles or the organization in general.
HR teams can turn to a number of data sources to adjust their onboarding process. Employee feedback from exit interviews, as well as HR metrics pertaining to employee engagement and time-to-productivity, offer insight into how to support new employees better.
For example, if engagement among new employees seems to be an issue, HR team members can help new hires plug into the company culture by introducing them to others in the company through welcome events, checking in routinely, and establishing an onboarding buddy system. Perhaps the onboarding process is unclear, or many tasks are manual, which points to issues with the software solution or how its workflows are configured.
3. Invest in company culture
New and tenured employees alike might be leaving due to toxic company culture. Fixing workplace culture is a feat that will take time. However, investing in employee engagement software, social collaboration tools and workplace events helps to set a new tone for the company culture. These efforts, in turn, help boost morale and foster connections that make employees want to stay.
Examining turnover data more closely in terms of demographics might reveal that the company culture doesn't respect and value employees from a range of backgrounds, identities, and abilities. In response, a company can create or revamp diversity, equity, and inclusion (DE&I) initiatives in the organization by offering:
Regardless of whether a particular demographic makes up most of the turnover, fostering social collaboration and team building helps boost workplace culture and employee engagement, too. In fact, according to Zippia, highly engaged employees are 87% less likely to leave. To this end, companies can set up:
Pulling some or all of these levers can result in returns on employee satisfaction and engagement.
Learn more about how you can recognize employees in Motivosity below:
4. Offer flexible work arrangements
Today's employees value flexibility more than ever. According to McKinsey and Company's 2022 American Opportunity Survey, having a flexible working arrangement is one of the top three motivators for finding a new job.
As a result, companies should abandon a one-size-fits-all approach to how work gets done, focus on results, and let employees decide how they work best, whether remotely, in-office, or hybrid.
5. Develop a (better) benefits and compensation strategy
Low pay and lackluster benefits play a big role in employee resignations. A Pew Research Center survey conducted in 2022 found that 63% of surveyed employees cited low pay as the reason for quitting, while 43% cited subpar benefits.
Human capital management (HCM) vendors, such as Workday and Oracle HCM, use industry benchmarks to help a company determine and improve the level of competitiveness in their compensation strategy.
Analytics in benefits administration software indicates to HR how effective the current benefits package is. For example, employee engagement metrics such as enrollment and usage are good starting points for assessing how competitive a company's benefits are.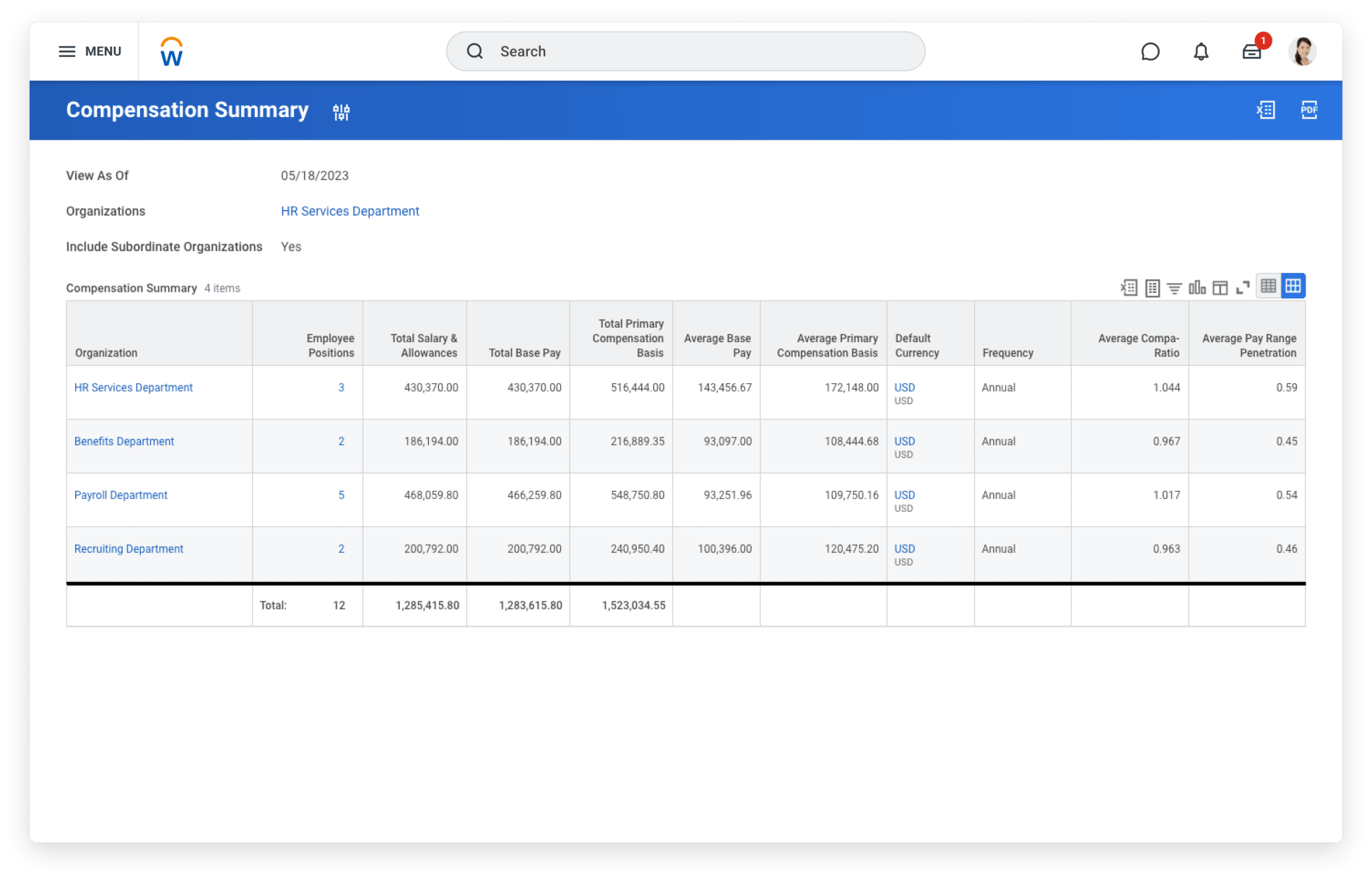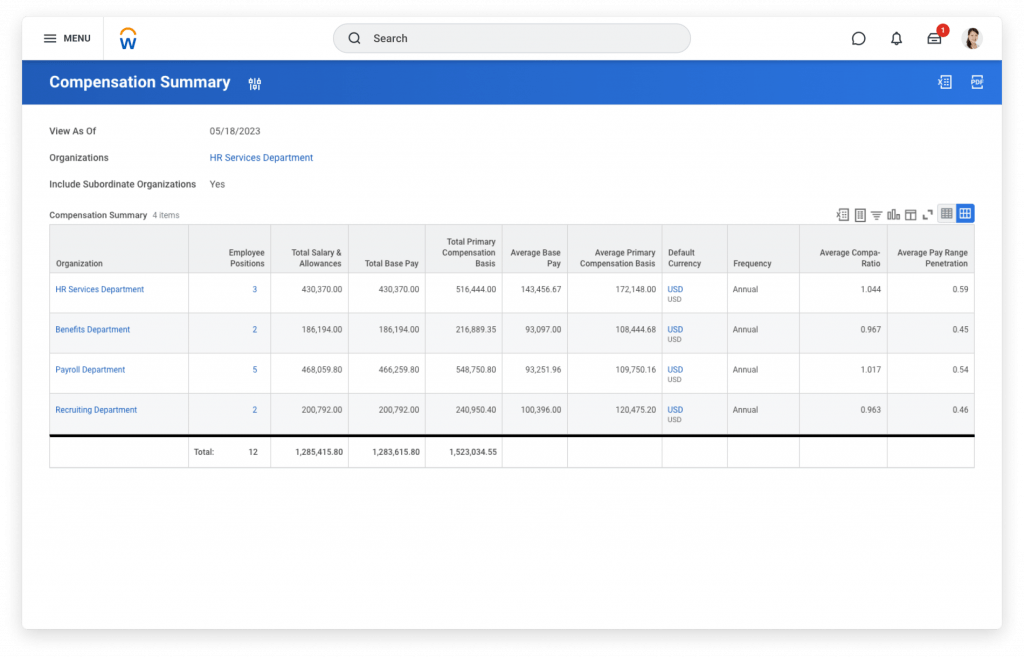 6. Facilitate employee training and development
Employees desire an employer that will invest in and support their professional development, so if the employer fails to do so, this could be a reason for turnover. In fact, lack of opportunities for growth and advancement – as well as low pay – were cited as top reasons why people left their jobs in the Pew study.
HR and learning and development teams can create pathways for career development through:
Turnover rate calculator
How do you calculate employee turnover rate?
Number of employees who leave their role within a set time frame
---
Average number of total employees in the same time period
Define the time period for measuring turnover. This could be a month, quarter, or year, or it could be a time frame surrounding a particular event.
To find the average headcount for that time period, add the number of employees at the beginning of the period to the number of employees at the end of the period and divide by two.
Then, divide the number of employees who left their role by the average headcount for that period. Multiply that result by 100 to arrive at the turnover rate.
Here's an example of this formula in practice:
A company has 100 employees at the start of the month and 80 at the end. The average headcount is calculated like this: (100+80)/2 = 90 total employees on average.
Let's say 20 employees moved to another role during that month. This is the equation for turnover rate: (20/90) x 100 = 22.2%
Employee turnover FAQ
Featured HR software partners
1

Rippling
Rippling is the first way for businesses to manage all of their HR, IT, and Finance — payroll, benefits, computers, apps, corporate cards, expenses, and more — in one unified workforce platform. By connecting every business system to one source of truth for employee data, businesses can automate all of the manual work they normally need to do to make employee changes.
2

Paycor
Paycor's HR software modernizes every aspect of people management, which saves leaders time and gives them the powerful analytics they need to build winning teams. Paycor provides a full suite of HCM solutions with a single source of truth for employee data, so users never have to switch platforms, log-in to multiple systems, re-key data or open multiple spreadsheets. Everyday processes become simplified, allowing organizations to focus on their most important work.
3

BambooHR
BambooHR is an award-winning HR platform that helps your growing organizations automate, centralize, and connect your people data all in one place. It gives you a one stop shop to manage data, hire talent, run payroll, and help employees grow.
Technology Advice is able to offer
our services
for free because some vendors may pay us for web traffic or other sales opportunities. Our mission is to help technology buyers make better purchasing decisions, so we provide you with information for all vendors — even those that don't pay us.