Our top picks for the best human resources information system (HRIS) are:
What are the best HRIS systems?
| | | | | |
| --- | --- | --- | --- | --- |
| | Standout feature | Starting price | Payroll included? | |
| Gusto Simple | Automated payroll | $40/mo. + $6/employee/mo. | Yes | Visit Gusto |
| Zenefits | Breadth of benefits offerings | $8/employee/mo. | No | Visit Zenefits |
| ADP RUN Essential | Add-ons features | Contact sales | Yes | Visit ADP |
| BambooHR Essentials | Plug-and-play automations | $108/mo. (for up to 20 employees)* | No | Visit BambooHR |
| GoCo | Customizable forms | $5/employee/mo. | No | Visit GoCo |
*Please see the BambooHR pricing section below for an explanation of discounts.
Gusto Simple: Best HRIS overall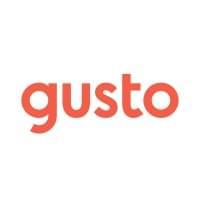 Gusto's Simple plan includes a lot of features that incur additional fees with other vendors. For that reason, Gusto's Simple package offers the best value for small businesses that currently need the basics but want to be able to add on and upgrade as needed. However, companies are likely to outgrow Gusto's top tier eventually.
In terms of payroll, Gusto and ADP RUN offer similar solutions. However, the main difference is that ADP RUN's base plan supports payroll in multiple states, while Gusto's base plan supports payroll in one state. So, if payroll is one of your must-have HRIS system features, the geographic distribution of employees will be a deciding factor in choosing Gusto instead of ADP.
Learn more about Gusto:
TriNet Zenefits Essentials: Best for benefits administration

TriNet Zenefits' HR software is for companies that prioritize benefits administration. It provides flexibility to use Zenefits' brokered benefits at no additional cost or bring-your-own-broker for an extra $5 per month, per employee.
TriNets Zenefits is best for companies that are a bit more mature or have in-house HR experts and therefore don't need much HR support from their HR software vendor. Zenefits' base plan does not include as much HR support as ADP, but expert HR support is available as an add-on for customers that need it.
Although Zenefits can accommodate employers with fewer than five employees, it does have a five-employee minimum requirement. This means customers pay at least $40 monthly, even if they only have one or two employees.
Nevertheless, Zenefits is relatively affordable, considering the number of features in its base plan, especially compared to GoCo.
Learn more about Zenefits:
ADP RUN Essential: Best for extensibility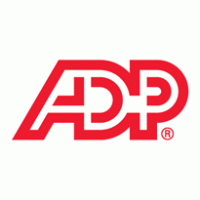 Designed for small businesses, ADP RUN is a lightweight HRIS platform that allows companies to bolt on ADP tools as needed or integrate with third-party software. ADP RUN comes in four different price tiers, but its Essential plan offers new businesses access to bare-bones payroll and HR features like simple background check services and onboarding.
Besides access to ADP's massive array of products and services, ADP RUN Essential is a top HRIS contender because it offers a level of customer support that other HRIS starter packages do not. For instance, in addition to payroll tax compliance and new hire reporting, businesses can access customer support 24/7.
Moreover, for small businesses without a dedicated HR department, ADP offers human resources outsourcing (HRO) or PEO services. These services can take over most of the administrative and support functions of payroll and HR so that companies can focus on the money-making aspects of their businesses.
Learn more about ADP RUN:
BambooHR Essentials: Best for HR workflow automation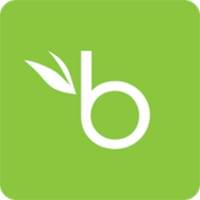 BambooHR Essentials is one of the best HR software solutions for small businesses that want to eliminate spreadsheets and automate HR tasks in a centralized database. It streamlines core HR processes, particularly approval workflows, which frees HR staff to undertake more meaningful work aligning with the company's broader goals.
However, as a business grows, it will need to integrate more third-party HR solutions, opt for more add-ons, upgrade to the Advantage plan, or upgrade to another system entirely, such as a human resource management system (HRMS) with more advanced features.
BambooHR's add-ons for payroll, benefits administration, performance management, and time tracking compete with ADP and GoCo for modularity. However, ADP and Gusto include payroll as a foundational product to build out from. BambooHR is, therefore, better suited for companies that already have a payroll and benefits administration solution that they can integrate with BambooHR. However, they can only do so with the Advantage plan.
Learn more about BambooHR:
GoCo: Best for onboarding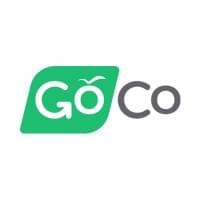 GoCo is an all-in-one HRIS that follows a modular pricing model. All users start with access to its onboarding, employee self-service, and document management modules. However, similar to TriNet Zenefits and BambooHR, they must pay extra for embedded payroll, benefits administration, HR workflows, time tracking, and HR advisory support.
Despite this, GoCo's onboarding features come standard — unlike BambooHR Essentials — and are particularly advanced. Companies can send onboarding paperwork to new employees to complete before their first day so that managers can focus more on training than administrative work their first week.
GoCo's onboarding module also includes customizable offer letters, I-9 and W-4 compliance checks, and task lists. For more granular control, companies can add GoCo's workflow automation to craft preboarding workflows for new hires based on roles, departments, or needed equipment. This allows for collaboration from multiple stakeholders, such as the IT department or executive management.
Employees can even self-enroll in benefits during onboarding if companies add on GoCo's benefits module. And, unlike other HRIS on this list, GoCo offers workflows to accommodate I-9 Section 2 verification, even for out-of-state remote employees, in accordance with USCIS regulations. Thus, GoCo is suited for employers with distributed teams, reducing onboarding compliance risks.
Learn more about GoCo:
How to choose the best HRIS systems
Several HRIS solutions are available today, making it tough to decide which one is the right fit. But our favorites below may offer you a starting point:
Human resources information system FAQs
Technology Advice is able to offer
our services
for free because some vendors may pay us for web traffic or other sales opportunities. Our mission is to help technology buyers make better purchasing decisions, so we provide you with information for all vendors — even those that don't pay us.