Our picks for the best employee experience platforms are:
What are the best employee experience platforms?
| | | | | |
| --- | --- | --- | --- | --- |
| | Standout feature | Starting price* | Free trial? | |
| Workvivo | Text, audio, and video communication options. | Contact sales. | No. | Visit Workvivo |
| HulerHub | Personalized workspaces. | Contact sales. | Yes (personalized). | Visit HulerHub |
| Simpplr | Extensibility Center for custom integrations. | Contact sales. | 14-days. | Visit Simpplr |
| Connecteam | Secure internal chat. | $29/mo. for the first 30 users. (billed annually) | 14-days. | Visit Connecteam |
| Blink | Support for mobile, tablet, and desktop. | $6.18/user/mo. | 14-days. | Visit Blink |
Workvivo: Best for employee communication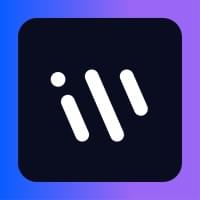 Workvivo is an employee experience platform that serves as a digital intranet for all employee and company applications and communications. It also acts as a hub for employee interactions and engagement, with features like:
However, as a Zoom company, Workvivo particularly shines in its workplace communication features. For example, besides sharing important company announcements through emails, Workvivo allows you to post them to your company newsfeed or send push notifications. Read receipts and acknowledgment requirements also ensure employees receive vital notices.
Additionally, Workvivo offers novel ways to create and distribute employee messages, such as email digests, internal news articles, and podcasts. By incorporating these more modern elements into employee communications, you craft messaging to the preferences of your employees. Doing so also increases employees' likelihood of using the platform, interacting with your messaging, and retaining critical information — even for your remote workforce.
HulerHub: Best for employee productivity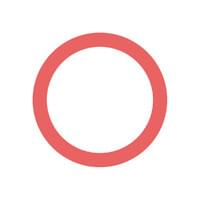 HulerHub is an employee experience platform with features similar to Workvivo and Simpplr on our shortlist. Its capabilities include standardizing employee communications and consolidating workplace software in one place. However, HulerHub is most impressive in improving and monitoring employee productivity.
For example, the HulerHub interface can adapt to a range of preferences. Employees can transform the look and feel of their digital workspace by toggling between light and dark modes and customizing other visual elements. Users can also customize the tiles in their workspace for the applications, content, news, and groups they use or interact with daily.
Dynamic search increases efficiency and collaboration, especially among remote employees, by providing quick access to the tools and information they need to do their jobs. With the flexibility to work how they want, employees can improve their overall productivity and job satisfaction.
Simpplr: Best for enterprises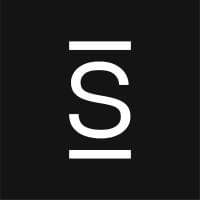 Simpplr is a modern intranet, knowledge base, and employee engagement platform for organizations looking to unify their tech stack under one system. Although Simpplr markets itself as a platform meant to "simplify" the employee working experience, its breadth of integrations, advanced analytics, and high price tag make it better suited for enterprises with complex infrastructures and distributed workforces.
For example, Simpplr provides a personalized look and feel depending on the employees' role, department, or location. Simpplr delivers content to employees through their preferred channels, such as mobile push notifications, desktop, Slack, Teams, or SMS. And, if you're an international organization, Simpplr supports 18 languages, even allowing employees to translate content into the language of their choice through its integration with Google Translate.
Simpplr also uses robust security protocols to protect the enormous amount of user data it houses. In addition to undergoing independent security audit checks and adhering to GDPR privacy standards, it also complies with HIPAA and GxP regulations governing the healthcare industry. This makes Simpplr stand out among its peers regarding data protection.
Connecteam: Best for collaboration among distributed teams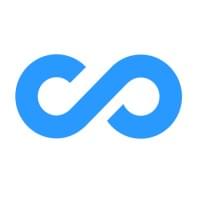 Connecteam is a workforce management app that blurs the line between employee engagement and employee experience capabilities. Unlike the other platforms on this list, Connecteam lacks modern intranet capabilities. However, it makes up for this with its robust options for collaboration among distributed teams.
With three "hubs" to choose from, you can craft an experience platform that satisfies your organization's operations, communication, and HR needs. For example, managers can create schedules and assign tasks to employees in the operations hub, chat with their team in the communication hub, and take leadership courses through the HR hub.
Connecteam also offers a centralized database of company knowledge documents you can send to particular team members or groups. These help facilitate various HR or administrative tasks, including onboarding and training.
Connecteam offers various native features for collaboration, like task management, internal chat, a company directory, polls, and a newsfeed. However, it does not integrate with third-party systems for these functions, so Connecteam is a better option if you're open to replacing some of your other tools as well.
Connecteam stands out on our shortlist because it offers course creation features for companies wanting to build out their training programs.
According to LinkedIn's 2023 Workplace Learning Report, opportunities to learn and develop new skills are one of the top five factors for employees when considering a new job. If you're looking to retain employees and improve their workplace experience, investing in learning and development (L&D) is one way to do so.
Learn more about L&D software to support employee engagement below:
Blink: Best for companies with frontline workers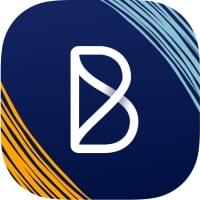 Blink is a mobile-first, frontline worker communication app that combines the communication and collaboration features of Connecteam with the integration capabilities of Simpplr. The result is a program that facilitates ongoing employee communication with easy access to the productivity and workplace apps they need to perform their jobs efficiently.
For example, industries like retail, hospitality, transportation, manufacturing, and dining will find the following features particularly attractive:
Blink also differentiates itself from platforms like HulerHub and Connecteam by integrating with various apps, including popular HR software like ADP and Workday. As a result, employees have access to critical HR information, such as work schedules, paystubs, and benefits, without navigating between multiple apps. This can also support employees of various digital literacy since everything they need is in one place for easy access.
Employee experience platforms FAQs
How to choose the best employee experience platforms
Employee experience platforms provide an intuitive and streamlined interface to support communication, productivity, and collaboration among your entire workforce. Ideally, they should adapt to your company's various working cadences as you grow and change by allowing you to quickly add or remove tools as necessary.
Our favorites do just that, along with their own additional specialties:
But if none of these employee experience solutions seem right, check out our Employee Engagement Software Guide for a complete list of options to fit your needs.
Featured employee engagement partners
1

ClearCompany
Strengthen employee-manager relationships, track morale, and celebrate milestones. ClearCompany Employee Engagement helps you implement a high-touch employee engagement strategy to foster connectedness, culture, and belonging while maximizing your company's talent. Improve your company's ability to retain talent by making your people feel heard and valued.
2

ThriveSparrow
ThriveSparrow is an employee success platform that redefines employee experience management. Designed as the operating system for HR professionals, ThriveSparrow provides actionable insights, employee engagement surveys, and an innovative peer recognition module that empowers HRs to cultivate a thriving work culture and offers real-time analytics for immediate impact.
3

Bucketlist Rewards
Bucketlist Rewards is a leading employee rewards and recognition platform that makes it easy for employees and managers to recognize one another for milestones and achievements. Bucketlist transforms company culture as well as helps with employee retention and productivity.
Technology Advice is able to offer
our services
for free because some vendors may pay us for web traffic or other sales opportunities. Our mission is to help technology buyers make better purchasing decisions, so we provide you with information for all vendors — even those that don't pay us.