Recruiting software is an umbrella term for many different tools. Its broad scope encompasses software used for sourcing candidates, screening résumés, interviewing applicants, and assessing candidate potential. Some recruitment platforms bring together all these tools in one place, ensuring that essential information is organized in a centralized location.
Recruitment tools enable organizations to optimize their hiring processes, from sourcing and attracting talent to parsing résumés and sending out job offers. They also help candidates by simplifying the job application process and facilitating clear communication with the hiring team.
Recruiters, talent acquisition teams, and hiring managers use recruiting software to automate some parts of the recruitment workflow to save time and effort. Recruitment solutions are available as comprehensive suites for large enterprises and recruitment agencies or standalone, integrated tools for smaller businesses' specific recruiting activities.
Breezy HR: Best recruiting software for candidate evaluation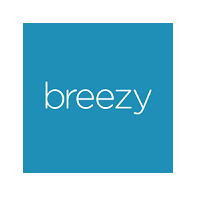 Breezy HR is a recruiting platform designed to help small businesses attract, qualify, and hire top talent. Companies have the option of creating a branded career site through the platform or embedding the Breezy Widget into an existing careers page to automatically publish job posts from Breezy to the page.
As applications roll in, Breezy HR offers a variety of features that optimize the candidate evaluation phase of the hiring process because all information about a candidate is gathered in one place. AI helps Breezy HR users determine which candidates are the best fit for an open role to expedite the hiring process.
From there, a hiring manager can communicate and schedule an interview with the employee. For internal communication, hiring team members can access candidate profiles to complete scorecards or review an assessment.
Assessment reviews are otherwise handled automatically. Breezy HR grades assessments and either advances or disqualifies the candidate automatically based on their results. For aspects that require the team's deliberation, users can compare candidate notes all within the interface. And pre-established scorecard criteria ensure objective, equitable application reviews.
One-way video responses may interfere with objectivity, nevertheless, this and video interviewing in general are features available with Breezy HR. One-way video responses provide candidates another way to introduce themselves and answer screening questions.
The remarkable feature of Breezy HR's native video interview tool is that it displays all candidate info on the screen. This eliminates the need to find tabs and switch screens in the middle of an interview with a candidate. Also noteworthy are the real-time interview notes and interview recordings that automatically save to the candidate profile. Users can also opt to integrate with Google Meet, Microsoft Teams, or Zoom instead if they prefer.
Also read: Best Applicant Tracking Systems for Small Businesses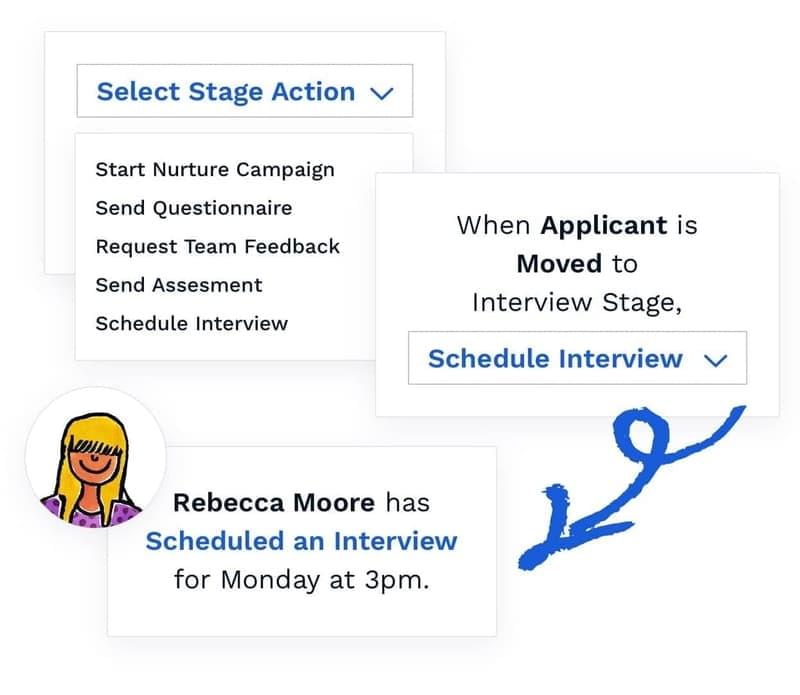 Breezy HR pros and cons
Pros:
Access to premium job boards
AI for candidate matching
Built-in candidate communication methods
Native video interview tool that saves recordings to the candidate profile
Customizable offer templates
Customizable approval flows
Background checks
Resume parsing in over 20 languages
Free version
Cons:
Manual work required in drag-and-drop candidate pipeline management
No social recruiting
No anonymized candidate screening
Breezy HR key features
Rich contextual data in candidate profiles
AI-powered Candidate Match score
Resume parsing
iCIMS: Best recruiting software for candidate communication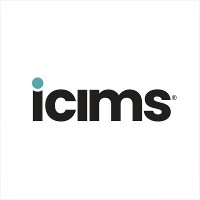 iCIMS' all-in-one hiring platform does everything from social recruiting and applicant tracking to talent pipelining and onboarding to support aggressive recruiting strategies.
iCIMS' account-based marketing approach to its marketing automation tools nurtures candidates who are most likely to consider or take a job. iCIMS' Candidate Relationship Management tool identifies applicants who have engaged with the job ad, career site, or another aspect of the company's externally facing recruiting efforts.
Based on engagement scores, the iCIMS platform sends personalized, automated messages to those candidates to encourage them to apply. The messages are tailored to their preferred mode of communication and the type of content they've been accessing. This helps companies better communicate with candidates throughout the recruitment process to keep them more engaged and hire for roles faster.
Also read: 3 of the Most Important Applicant Tracking Automations
iCMS also helps hiring teams tap into often overlooked talent pools. Its platform leverages rediscovery recruiting, meaning it re-engages candidates who have previously applied, even silver-medal candidates who made the shortlist but ultimately didn't get an offer previously. It even helps manage communication with previous employees to either re-employ them or to continue tapping into their network for referrals.
Customers don't necessarily need to commit to iCIMS' comprehensive solution from the start. Instead, they may opt for just iCIMS' applicant tracking system without also buying iCIMS' onboarding tool. iCIMS offers add-on services as well, like the Applicant Tracking System, which can be purchased as a part of the iCIMS Talent Cloud to improve onboarding efficiency.
iCIMS tools integrate into a company's existing tech stack. For instance, it integrates with other popular HR solutions like Namely, Peoplesoft, and ADP Workforce Now.
iCIMS pros and cons
Pros:
Marketing automation to target recruiting efforts
Personalized candidate relationship management
Most varied candidate communication methods
Talent re-discovery to reach out to previous, already-vetted candidates
Ability to select and bundle services
Virtual job fair
Video option for career sites
Built-in video interviewing
Native scheduling tool
Onboarding
Cons:
Gaps in hiring and recruiting tools
Lack of info about syndicated job postings and job boards
Lack of collaborative evaluation tools for hiring team
No anonymized candidate screening
iCIMS key features
Candidate contact via AI chatbot, SMS, or email
Video on career sites and in job descriptions
Virtual career fairs
JazzHR: Best recruiting software for small, collaborative hiring teams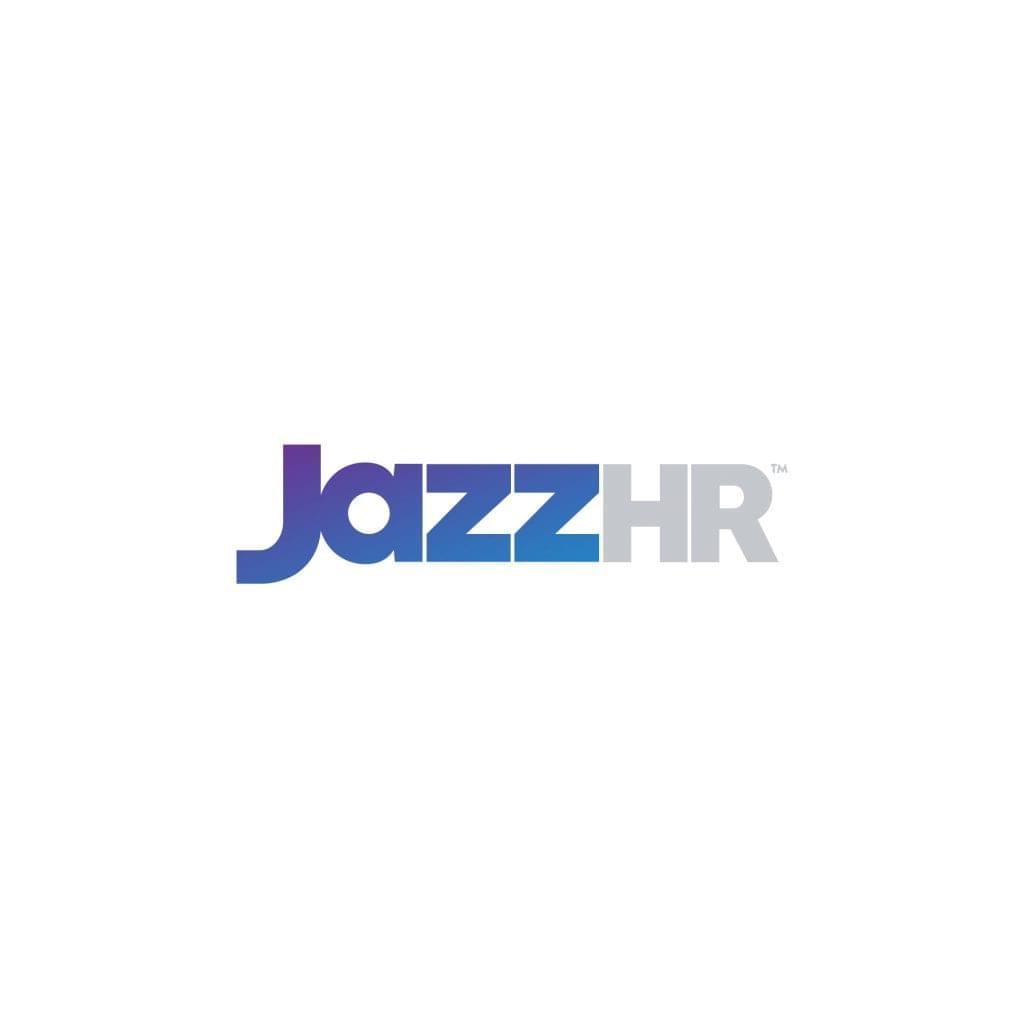 JazzHR is a recruiting software solution that assists with candidate sourcing, tracking, and evaluation. It publishes job posts to free and paid job boards as well as popular social media channels, such as LinkedIn. It has just the right amount of functionality for small businesses, but its top tier delivers enhanced features as a company grows.
JazzHR approaches hiring in a highly collaborative manner. JazzHR's platform also allows HR to customize individual hiring teams based on the job opening. For example, a sales role would include mostly or entirely sales employees.
Team members collaborate directly within the platform to give feedback on candidates and record notes in real time during the interview. Interview notes get stored in the candidate's profile for later review.
While Breezy HR and iCIMS deploy AI to score candidates, JazzHR requires hiring team members to cast votes to advance qualified candidates and reject unqualified candidates. Since JazzHR's candidate evaluation process is collaborative, it won't be a good fit for high-volume hiring situations. Plus, this collaborative decision-making about who advances could undermine efforts to avoid unconscious bias.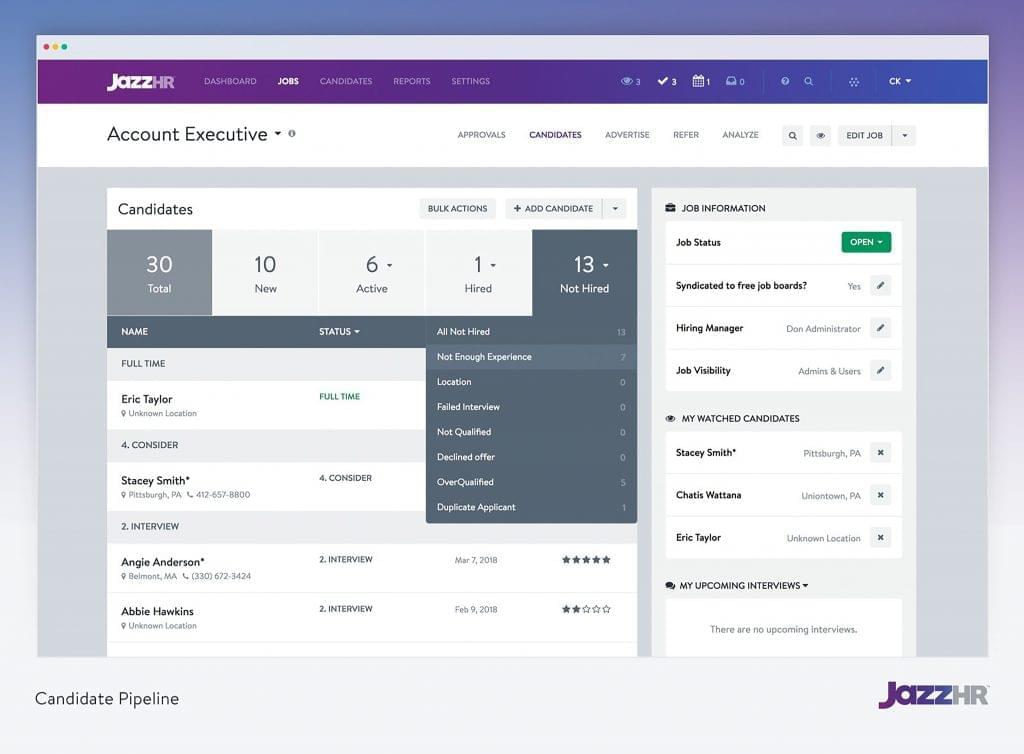 JazzHR pros and cons
Pros:
AI for customizable, automated workflows
Free and premium job board postings
Social recruiting and communication
Collaborative approach to candidate evaluation and hiring
Document templates, storage, and version control
Anonymized candidate screening via integration
Cons:
Candidate communication via email only
Manual evaluation and advancement of candidates through the process means more time and effort
No onboarding
Limited AI capabilities
Collaborative approach to candidate selection may introduce bias into the recruitment process
JazzHR key features
Collaborative candidate evaluation
Document management and storage
Jobvite: Best recruiting software for balancing digital and in-person recruiting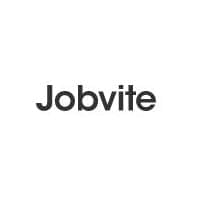 Jobvite is a feature-rich talent acquisition suite that includes an ATS, built-in video capabilities, and more. Jobvite's platform enables companies to create branded career sites, manage applicants, and re-engage passive candidates for hard-to-fill positions. Given its AI-powered recruitment marketing tools, Jobvite is comparable to iCIMS. However, Jobvite stands out for its tools that support a hybrid approach to recruiting online as well as in person.
Jobvite enables recruiters to collect contact information and resumes digitally or in person. Jobvite is not transparent in terms of how it's able to automate the digital collection of contact information and resumes during an in-person event in particular; its tools therefore still lean heavily on the digital side of recruiting. It also helps recruiters stay proactive and organized via immediate follow-up contact with attendees.
Jobvite dedicates particular attention to recent college graduates and how its tools can help companies attract and engage Gen Z applicants. However, the features to support this approach are rolled into its main recruiting tools.
Jobvite is attuned to the needs of Gen Z applicants by emphasizing the timely, targeted, and digital aspects of recruiting. For instance, in advance of an event, Jobvite allows recruiters to reach out to registered attendees and gather more contextual information about them and inform interactions at the upcoming event.
Candidate evaluation and feedback in Jobvite goes through its app, which can be accessed via web browser or a mobile device. Here, hiring team members can submit candidate feedback and evaluation forms and message other team members. As such, Jobvite accommodates hiring teams working on the go or in the office.
Jobvite pros and cons
Pros:
Tools for in-person and digital recruiting
Social recruiting to reach prospective candidates where they are
AI-powered candidate engagement and management
Candidate evaluation via mobile app is great for on-the-go, in-person recruiters
Tool for internal mobility and recruiting
Native onboarding or integration with own onboarding tools
Anonymized candidate screening to mitigate unconscious bias
Cons:
Candidate evaluation is decided by team members which can introduce bias to the recruitment process
Jobvite key features
On-the-go recruiting, digital file tracking for in-person and remote events
Social recruiting
Candidate evaluation via web browser or mobile app
Manatal: Best recruiting software for social recruiting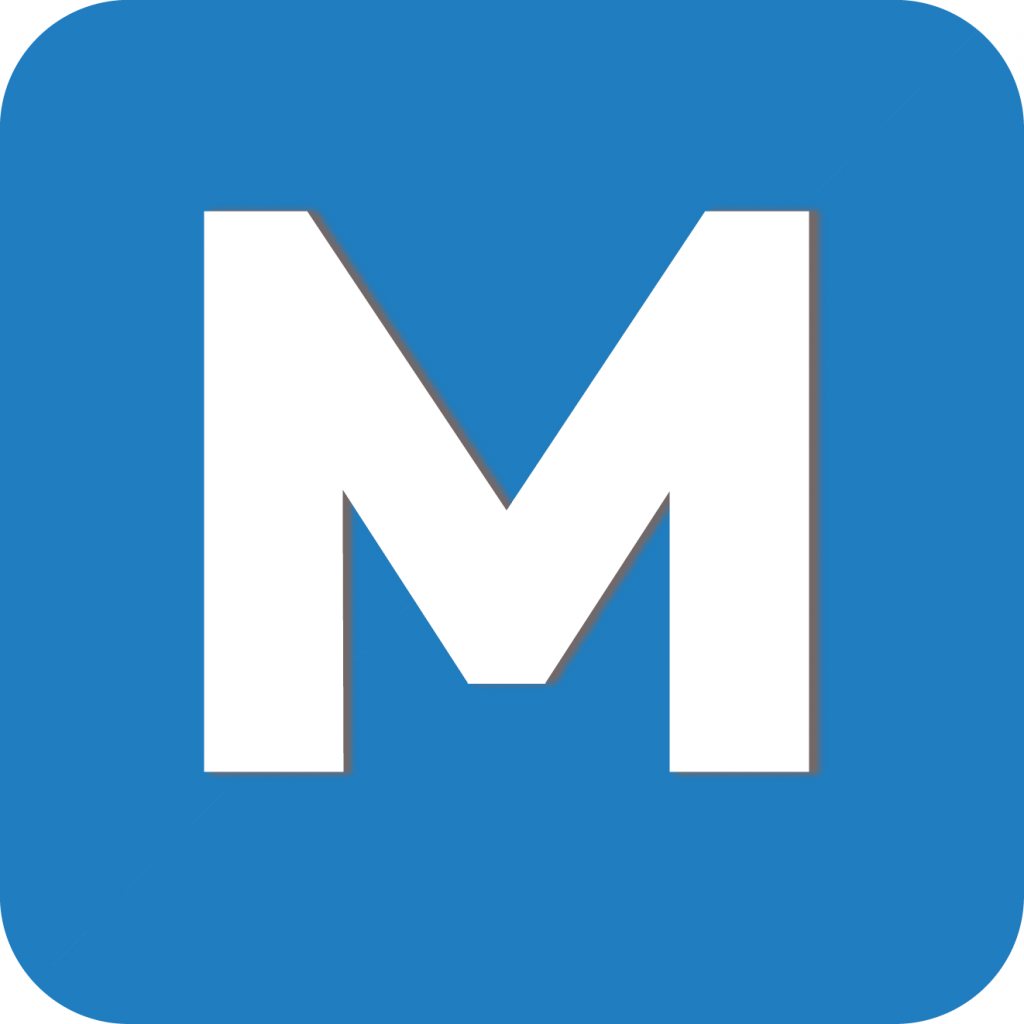 Manatal is a recruiting software that meets the needs of a company's HR and recruiting teams but also external hiring partners it may work with.
Manatal's Vendor Management System facilitates collaboration among a company's internal recruiters or with a company's recruiting agency. As such, not only does it target company's HR teams, but it also addresses recruiting agencies that use Manatal to share recruiting information with their clients.
Manatal helps companies expand their reach and boost visibility to job seekers. Users can share job postings directly from the Manatal-hosted career page to popular social media networks, including Facebook, Twitter, WhatsApp, and LinkedIn.
Manatal's integration with social recruiting automatically enriches candidates' profiles within its system. It scans for publicly available information on social media networks and inserts it into the profile. Manatal even imports a candidate's LinkedIn profile into the candidate's profile in Manatal's database. Both candidate enrichment and the LinkedIn Sourcing Extension are available in all plans.
Overall Manatal's recruiting software offers the most value for the money, as many basic and advanced features are included in all plans.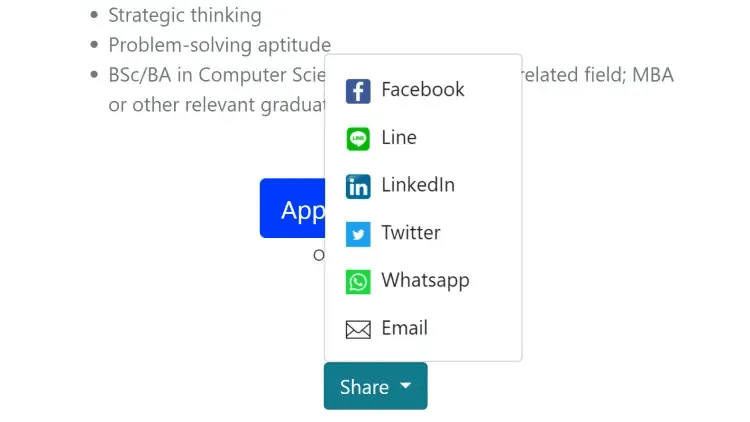 Manatal pros and cons
Pros:
Collaborative hiring portal for companies using recruitment agencies and headhunters
Native onboarding
Social recruiting tools
Basic and premium features included in all plans
Cons:
Limited video capabilities
No SMS as contact method
No background check integration
No e-signature integration
No anonymized candidate screening
Manatal key features
Collaborative hiring portal for companies and their recruiters whether internal or external
Social recruiting
Candidate profile enrichment via social media networks
Workable: Best recruiting software for sourcing talent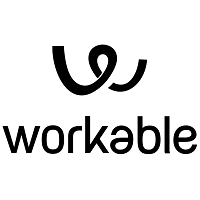 Sourcing talent can be especially difficult for startups and small businesses. These organizations have neither the manpower to put a dedicated recruiter on the job, nor the budgets to hire agencies or purchase expensive recruiting software. Workable helps companies attract, source, evaluate, and hire talent.
Workable utilities AI to identify, collect, and organize applicants in the pipeline. As with iCIMS, Workable also taps into previous applicants who almost got hired in the past. However, as with JazzHR, it's on the hiring team to review candidates, assess their fit for the role, and move them forward in the process when using Workable.
Like Manatal, Workable also pulls information from social media to enrich candidate profiles, but it works through a Chrome extension which still requires the user to find the information in the first place.
After sourcing and evaluating candidates, Workable facilitates ongoing communication with candidates via two-way email. With this feature, email correspondence with the candidate are all tracked in Workday and saved to the candidate's profile. Text communication is available as a premium add-on for an additional way to keep candidates engaged.
Workable's call-out feature is its user-friendly employee referral portal. Referred candidates cost the company less money, they also speed up the process because they've been vetted by current employees, and they're more likely to stay on board with the company for a longer period than those hired from a job board.
The employee referral tool is user-friendly for both hiring managers and current employees. The hiring manager just has to send employees the link to the organization's referrals platform, and Workable takes care of the rest. Employees don't need special access or to take additional steps. Workable actively includes current employees in the recruiting process by supplying them with easy-to-share, ready-made posts for their professional networks.
The ability to customize performance rewards in Workable's referral system gamifies the referral process and incentivizes employee participation in the recruiting process. Employees can track not only their referrals but also monitor and redeem the rewards they accumulate over time, such as money, gift cards, or company swag.
All other solutions enable some kind of employee referral system with varying degrees of analytical oversight. However, they lack the rewards and gamification aspects of Workable's referral system.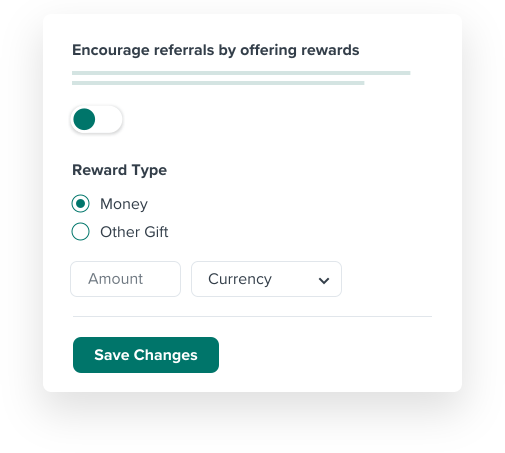 Workable pros and cons
Pros:
AI-powered candidate matching
Talent rediscovery
Social recruiting
Gamified employee referral program
Video interviewing
Anonymized candidate screening to mitigate unconscious bias
Tool for internal mobility and recruiting
Two-way email integration
Anonymized assessments to mitigate bias in hiring
Cons:
Hiring team must assess candidate fit
Workable key features
Referral management
AI-powered candidate matching and sourcing
Talent rediscovery
Social recruiting
Internal mobility
Also read: 7 Workable Competitors To Help With Your Hiring Efforts
Zoho Recruit: Best recruiting software for analytics

Zoho Recruit is a recruitment software solution and all-in-one applicant tracking system (ATS) for reaching, assessing, and hiring qualified applicants. Like Manatal, Zoho Recruiting also addresses the participation of outside vendors like staffing agencies in a company's hiring process.
Whether hiring with an internal team or with third-party recruiters, hiring managers using Zoho Recruit connect with qualified applicants. Zoho Recruit's resume parsing and other AI-powered features helps recruiters identify good-fit applicants and assign them a score.
Like all other solutions, Zoho Recruit also features reporting and analytics capabilities. However, it stands out with its recruitment forecasts that generate predictive insights based on factors like:
Past forecast data
Recruitment ROI
Competitive analysis
Economic climate
Industry trends
Team performance
Using this information, organizations can plan ahead for their workforce needs against the backdrop of broader economic and industry trends.
Across all compared features, Zoho Recruit is the only one that checks all the boxes. Besides Breezy HR, Zoho Recruit is the only other vendor to offer a free version with basic features like interview scheduling and candidate management. However, if you want employee referrals, social recruiting, and AI candidate matching, you'll need to upgrade to a paid plan. Zoho Recruit works best when paired with other Zoho products, but it can sync with third-party software.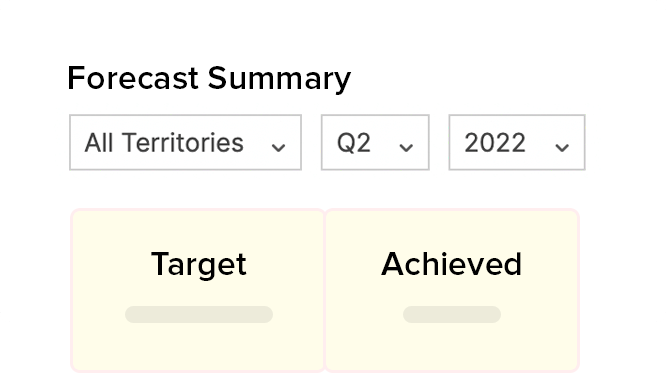 Zoho Recruit pros and cons
Pros:
Recruitment forecasts
AI-powered features
Social recruiting
Document management
Built-in SMS and calling
Includes all compared features
Free version
Cons:
AI features are only accessible in the top two price tiers
Advanced analytics are included in top two price tiers only
Zoho Recruit key features
Recruitment forecasts
Advanced analytics
How to choose the right recruiting software
All of these vendors offer standard features, such as branded career sites, syndicated job posting, AI functionality, and employee referral tools.
However, for the best value for the money, we recommend Manatal or Zoho Recruit. In terms of breadth of features, Zoho Recruit offers all the compared features, while Workable offers all the compared features except document management.
If streamlining the hiring process is a priority, look into JazzHR, Jobvite, or Zoho Recruit, as these platforms offer both document management and digital signing. If your company is focused on mitigating bias in the recruitment process, JazzHR, Jobvite, Workable, and Zoho Recruit include anonymized screening.
If sourcing talent is a high-ranking criterion, iCIMS, Jobvite, Workable, and Zoho Recruit all offer ways to hire from within. iCIMS and Workable are a cut above the rest in terms of rediscovering silver-medal candidates that narrowly missed a job offer in the past.
What are the benefits of recruitment software?
Increases efficiency
Managers and HR professionals can complete more work faster with recruiting software. These solutions accelerate organizing, parsing, and compiling résumés through automation. Additionally, automation can handle other tasks, like following up and moving candidates to another stage in the pipeline. Many recruitment tools also come with mobile applications, so recruiters can work from anywhere and connect with candidates on the go.
Finds qualified candidates faster
Recruitment software enables organizations to find better-suited candidates and not waste time or resources on applicants who are not qualified for the job. Hiring teams can configure recruitment searches to find exactly the type of candidate they need. Moreover, the software speeds up talent sourcing by letting recruiters create, publish, and manage listings across multiple job boards from a single centralized platform.
Improves team collaboration
Recruitment software provides clarity, as recruitment staff and stakeholders can access the system to check pending tasks and updates. It streamlines discussions on hiring decisions and eliminates long email threads. It supports collaboration during candidate interviews, minimizing incomplete or incorrect information and feedback.
Centralizes records
The software unifies records, ensuring a single source of truth that recruitment teams can use to collect important candidate data to refine their hiring process. Furthermore, recruiters can add candidates to a talent pool to save costs on recruitment marketing for future roles, enhancing hiring efforts overall.
Improves candidate experience
Positive candidate experience is crucial to any company, as it presents applicants with an overview of what it's like to work at the organization. Recruitment software allows employers to build a pleasant candidate experience that attracts qualified applicants. It equips hiring teams with tools to make job applications, interview scheduling, and communication more convenient for candidates.
What are the types of recruitment software?
Applicant tracking systems (ATS)
Applicant tracking systems, or ATS, are tools dedicated to organizing, acquiring, and communicating with applicants. ATS software automates manual hiring processes to reduce time-to-fill and human errors. It helps recruiters pick the best-suited applicants for each position saving significant time.
Candidate relationship management (CRM) software
When used in recruitment, CRM stands for candidate relationship management. Recruitment CRMs enable hiring teams to boost candidate engagement and fill in open positions with qualified talent. In addition, they let specialists build talent pools, organize information, and nurture relationships with passive candidates. Unlike ATS software, candidate relationship management solutions concentrate on all potential candidates for a job instead of specific applicants.
Résumé parsing software
Manual résumé parsing is time-consuming. Résumé parsing software, also known as résumé screening software, automates this process to save valuable time for recruiters. Basic parsing features involve scanning résumés for relevant keywords that match the job description.On the other hand, advanced screening tools typically work with various sources, such as social media, to gather details about a candidate's competencies. Résumé parsing tools can be part of an integrated ATS platform or standalone products.
Video interview software
Hiring professionals can conduct virtual interviews with candidates remotely using video interviewing platforms. This type of software reduces the costs of in-person interviews for both candidates and companies. Advanced interviewing tools are also capable of assessing a candidate's speech patterns and facial expressions to predict whether they are a good fit for the job.
Skill and behavioral assessment tools
Skill and behavioral assessing solutions can evaluate the candidates' characteristics, such as personality, leadership potential, and willingness to learn. These tools utilize various technologies to gauge skills, such as quizzes, games, and AI-powered analysis. Some assessment software can also test for cognitive ability and emotional intelligence.
Job boards
Job boards are search engines specifically made for job openings. Aside from letting organizations advertise open job positions, these tools also offer additional capabilities — like built-in communication tools, branding, and analytics — to provide companies with a competitive advantage.
What is the business impact of recruitment software?
Recruitment software can drastically improve the process of finding top candidates. They give recruiters the tools to find qualified individuals faster. They also expand the reach of recruitment professionals through automation and hiring tools that standardize processes.
Companies that are reluctant to invest in recruiting software are at risk of missing out on top industry talent.With recruitment software, hiring professionals can move away from tedious tasks and focus on value-adding, strategic actions. Organizations can also monitor recruitment data, determine areas of improvement for hiring activities, and adjust future strategies with in-depth reports and analytics.
Recruiting high-quality talent is critical to the success of any business, and reliable recruiting platforms can amplify the capabilities of the HR team. From the hiring team's perspective, the software can make the entire recruiting process more efficient. On top of that, it simplifies the application process for candidates, contributing to a positive experience and boosting the company's reputation.
Which recruitment software is right for your business?