Our picks for the best human resources (HR) software for small and medium-sized businesses (SMBs) are:
Browse our HR Software Guide for an entire list of solutions for your business needs.
What is the best HR software for small and medium businesses?
Small and medium-sized businesses (SMBs) need HR software to automate repetitive HR tasks, consolidate employee records in one place, and support broader company goals. Our roundup of the best HR software for SMBs focuses on versatile all-in-one software to satisfy both your tactical and strategic goals, with the ability to add more features as you grow.
| | | | | |
| --- | --- | --- | --- | --- |
| | Standout feature | Starting price | Ideal employee count* | |
| ADP | HR services | Contact sales | 1–1000+ | Try ADP |
| Gusto | Automated, multi-state payroll and international contractor payroll | $40/mo. + $6/employee/mo. | 1-250 | Try Gusto |
| TriNet Zenefits | Flexible benefits administration | $8/employee/mo. | 5-300 | Try Zenefits |
| BambooHR | Employee self-service | $108/mo. for first 20 employees | 1-300 | Try BambooHR |
| Namely | Employee engagement elements | Contact sales | 25-1000 | Try Namely |
| Rippling | Dynamic international employee profiles | $8/user/mo. | 2–2000 | Try Rippling |
| Paycor | Compliance alerts | $99/mo. + $5/employee/mo. | 1-1000+ | Try Paycor |
*Note: These are estimates based on the vendor's breadth of features and capabilities; some may be able to handle more or fewer employees depending on your unique needs.
ADP: Best SMB solution overall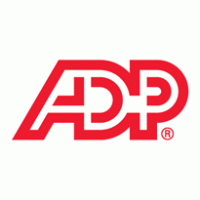 Gusto: Best best for small business payroll compliance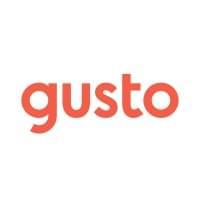 TriNet Zenefits: Best for small business benefits administration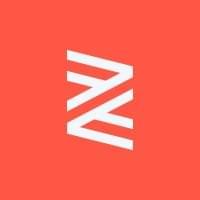 BambooHR: Best best for SMB core HR automation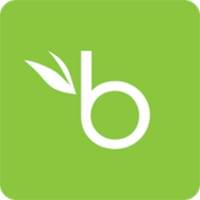 Namely: Best for medium businesses focusing on workforce development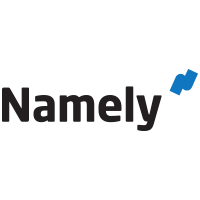 Rippling: Best for medium businesses needing global solutions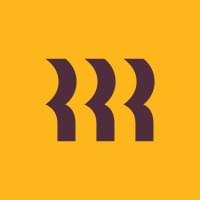 Paycor: Best for medium businesses focusing on compliance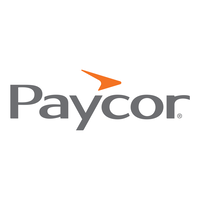 Why do small businesses need HR software?
Human resource management software helps HR teams at small businesses stay organized with hiring, training, and managing employees. HR software solutions do this by providing a central interface to manage and even automate these different functions.
HR software also helps offload tasks from HR staff to employees by offering self-service portals. There, employees can view and edit their personal information, make changes to their benefits, or connect with coworkers.
Why do medium-sized businesses need HR software?
Medium-sized businesses require HR software that can accommodate their growing workforces and handle complex automations. Thus, most medium-sized HR software solutions offer enhanced reporting features, internal ATS or recruitment support, and robust workforce management tools, including performance management.
These tools help organizations transition from purely operational HR processes to more strategic ones to keep the business growing.
Also read: HRIS vs. HRMS vs. HCM: What Is the Difference?
Types of HR software and tools SMBs need
Human resource software helps HR teams at small businesses manage and automate core and strategic HR functions, including:
Also read: 14-Must Have HR System Features
The right combination of functionalities will depend on the business's size, industry, and needs. Smaller businesses often can't afford to purchase a fully integrated human resources information system (HRIS) platform that bundles all core HR features together.
However, this may be more cost-effective, secure, and user-friendly than stitching disparate apps together. Some solutions here are standalone products, while others are embedded within a comprehensive HR platform.
Check out our shortlist of recommendations for Top HRIS Solutions that bundle together core HR functions.
How to choose the best HR software for small and medium businesses
Small and medium businesses need HR software to automate rote HR operations, like paystub delivery, so their small or non-existent HR teams can focus on higher-priority work. They also need solutions that provide the flexibility to quickly add or remove features as their needs evolve.
Our picks below help you with the above, plus emphasize particular focus areas to satisfy your needs:
If you're still unsure what the best solution is for your company, explore our HR Software Guide for an entire list of options to fit your needs.
Featured HR software partners
1

Rippling
Rippling is the first way for businesses to manage all of their HR, IT, and Finance — payroll, benefits, computers, apps, corporate cards, expenses, and more — in one unified workforce platform. By connecting every business system to one source of truth for employee data, businesses can automate all of the manual work they normally need to do to make employee changes.
2

Paycor
Paycor's HR software modernizes every aspect of people management, which saves leaders time and gives them the powerful analytics they need to build winning teams. Paycor provides a full suite of HCM solutions with a single source of truth for employee data, so users never have to switch platforms, log-in to multiple systems, re-key data or open multiple spreadsheets. Everyday processes become simplified, allowing organizations to focus on their most important work.
3

BambooHR
BambooHR is an award-winning HR platform that helps your growing organizations automate, centralize, and connect your people data all in one place. It gives you a one stop shop to manage data, hire talent, run payroll, and help employees grow.
Technology Advice is able to offer
our services
for free because some vendors may pay us for web traffic or other sales opportunities. Our mission is to help technology buyers make better purchasing decisions, so we provide you with information for all vendors — even those that don't pay us.