Explore solutions that can help you develop your DEI training program in our Learning Management Systems (LMS) Software Guide.
What is DEI training?
Diversity, equity, and inclusion (DEI) training is a type of workplace training program that teaches all staff how to interact and communicate with colleagues of diverse backgrounds more effectively. Rather than focusing purely on awareness training, most modern DEI training plans teach employees how to recognize and respond to workplace injustices through scenario-based learning modules. This kind of training can be conducted in person or virtually through e-learning programs.
Types of DEI training
Why is DEI training important?
DEI training benefits existing employees, future recruits, and even the customers and partners that interact with your company. These are just a few of the many business benefits of diversity training programs:
More effective internal and external communication
Enhanced individual awareness of implicit biases
Safer and healthier working environment
Stronger support network for employees
Better recruitment and retention opportunities
Improved alignment with emerging workforce values
More effective internal and external communication
Unconscious bias and cultural sensitivity training make employees more thoughtful about the language they use and how they communicate with people of different backgrounds. This more thoughtful, considerate approach to communication creates a better experience for all employees as well as customers and partner organizations that interact with your team on a regular basis.
Enhanced individual awareness of implicit biases
DEI training encourages all employees to recognize and push back on implicit biases and workplace injustices. This level of self-awareness is especially helpful for recruiters as they bring new people into the organization. It's also valuable for managers as they help their direct reports develop skills and advance in the company.
Safer and healthier working environment
Unconscious bias trainings that provide tactical behavioral changes have been proven to reduce workplace harassment and other behaviors that hurt workplace culture. When everyone takes part in training that raises awareness and spurs self-reflection, organizations benefit from a healthier, more inclusive company culture.
Stronger support network for employees
Allyship training gives all employees a stronger network of support among their colleagues. Members of minority groups may feel more comfortable voicing their concerns, and allies will have the tools they need to provide the right kinds of support.
Better recruitment and retention opportunities
The point of DEI training is not to recruit more talented people to your organization. However, the presence and visibility of strong DEI values can bolster recruitment and retention efforts, especially for minority and underserved groups.
Improved alignment with emerging workforce values
Having clear DEI initiatives is becoming increasingly important for recruiting and retaining Millennial and Gen Z employees of all backgrounds. According to RippleMatch's 2022-2023 Diversity in the Workplace report, 75% of Gen Z job candidates would reconsider joining a company if they weren't satisfied with the organization's DEI efforts. Implementing a robust DEI training program is one way to demonstrate your company's commitment to these values.
Also read: Cultivating Cultural Competence in the Workplace
What are the most common DEI training topics?
DEI training topics can be as broad or specific as your organization needs. Most existing programs cover each of these topics to some extent:
Unconscious/implicit bias and stereotypes.
DEI statistics for your own organization.
Historical context about specific awareness and religious holidays.
Religious sensitivity.
Cultural awareness and belonging; cultural competency.
Workplace scenarios.
Anti-harassment.
Recognizing and preventing microaggressions.
Inclusive leadership.
How to be an ally.
5 ways to engage employees in DEI training
Bring in guest speakers and trainers
Conduct surveys to determine training gaps
Offer a variety of accessible training formats
Use effective training software and programs
Provide regular involvement opportunities beyond training
1. Bring in guest speakers and trainers
Third-party experts can offer engaging, personalized training on various diversity topics. These experts may focus on more niche topics that are important to your organization, such as the experiences of military veterans in the workplace or ways to support colleagues with invisible disabilities and illnesses.
If you choose to bring in a guest speaker or trainer, be sure to vet their professional background, values, and experience as a training facilitator before hiring them.
2. Conduct surveys to determine training gaps
To understand where your workforce needs DEI development, leverage employee engagement software to conduct surveys that assess what employees do and don't know about the topic(s) before and after a DEI training session. This information can help contextualize broader DEI metrics and provide a roadmap for future programming.
Standard quantitative evaluations like the ones in Formsite's Diversity Training Feedback Form Template provide a baseline for training effectiveness and engagement. Surveys can also include open-ended response sections that give employees the opportunity to share comments, questions, and concerns about where they are seeing gaps in organizational DEI awareness.
3. Offer a variety of accessible training formats
Not everyone learns the same way, so it's important to offer DEI training opportunities in different formats. Beyond mandatory training programs for compliance purposes, consider providing other ways for people to learn, such as book clubs, game-based learning opportunities, facilitated discussion groups, and multicultural activities.
Even more crucial, make sure accessibility is built into all training materials. For online training, use an accessibility checker to make sure video, audio, font size, and colors are accessible for all. Any kind of video or audio training should also have closed captions available for deaf or hard-of-hearing staff.
4. Use effective training software and programs
Various learning management systems (LMS) and e-learning vendors offer diversity-focused training modules. For the best DEI training experience for your employees, look for software that provides self-paced, engaging learning modules.
These are some of the top DEI training resources: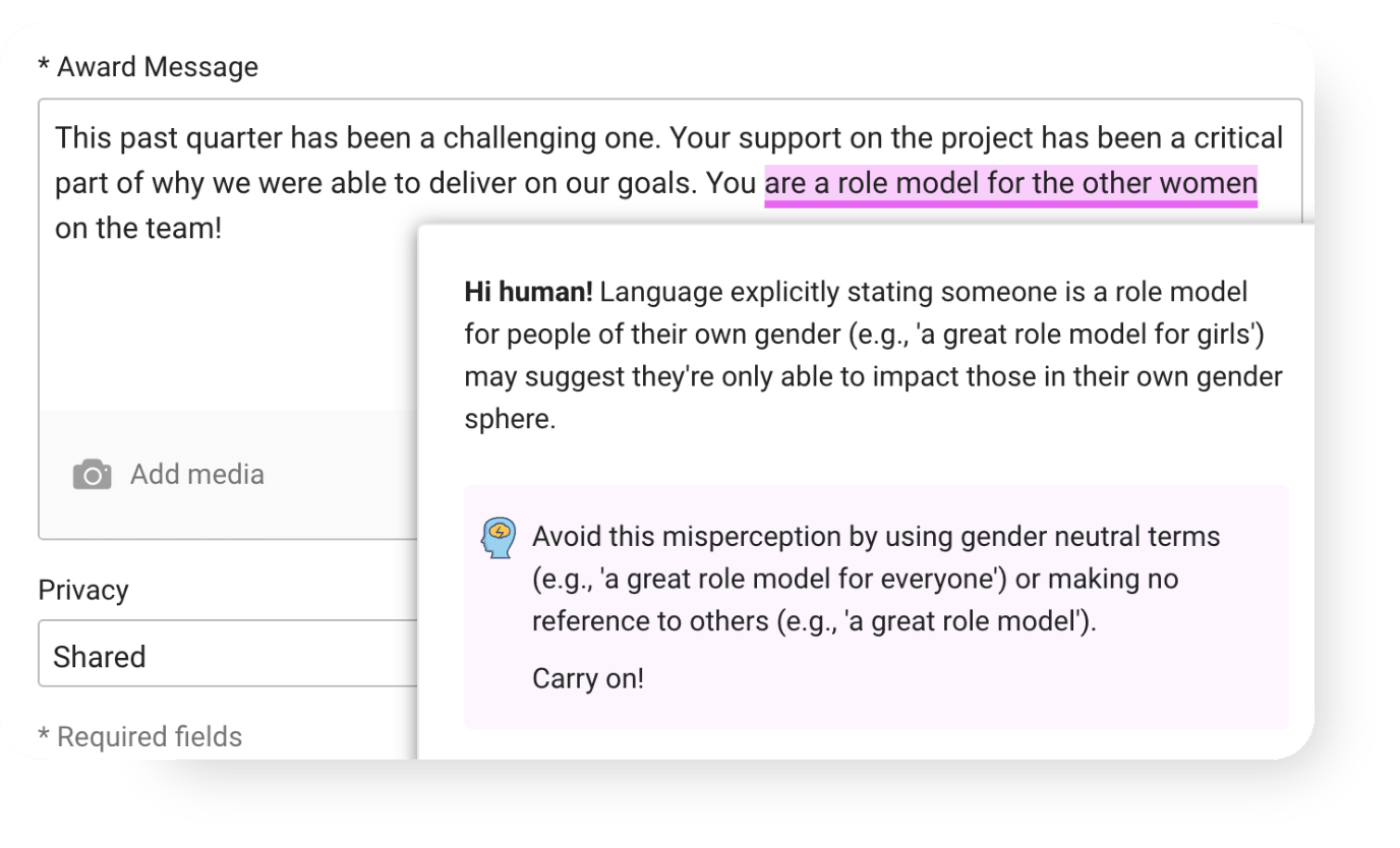 5. Provide regular involvement opportunities beyond training
DEI training should not be the only tool you use to get your organization talking about important diversity topics.
To expand DEI involvement opportunities within your organization, try offering mentorship programs, employee resource groups (ERGs), company events based on special interests, and opportunities for community involvement. The best way to engage employees in DEI efforts is to tap into and build on the passion many employees already have for these topics.
Tips for implementing DEI training in your organization
Commit to year-round training
Employees are likely to forget about their training if it isn't woven into other aspects of their working experience. Offer your employees regular opportunities for DEI engagement, including mentorship programs, committees, events with informal training, and facilitated discussions.
Design training that is specific to your organization
Many of the best DEI training programs make it possible for organizations to customize the program according to their specific needs. Think about the roles, responsibilities, regions, industry-specific issues, and other key characteristics of your organization when designing a DEI program.
Get buy-in from organizational leaders and managers
The most successful DEI training programs are supported and championed by leaders throughout the company. Make sure all leaders understand why this training is valuable and teach them how to communicate that value to their direct reports.
Featured Partners
Conduct better reviews, increase feedback quality, and simplify review cycle management. ClearCompany Performance Management helps you implement an employee-first approach by shifting the focus of performance reviews from evaluation and ranking to employee growth and future potential. ClearCompany helps your company drive engagement and focus with goal-planning tools while increasing the value and reducing the workload of performance review cycles.
Performance Pro is a customizable, user-friendly, automated performance management platform. Save time with our customizable libraries of content from competencies to tools that help managers leave more meaningful feedback & establish smart goals. Empower your employees to pursue their own professional development, retain your top talent, provide a sense of purpose with goal alignment to strategic objectives, & truly drive an increase in performance & achievement throughout your organization.
Watch this 90 second demo video to see how Coursera for Business empowers leaders to drive agility and innovation by upskilling talent across an entire organization. With one skills-based solution, you can strengthen and retain talent, drive employee productivity, and hone a competitive edge.
Technology Advice is able to offer
our services
for free because some vendors may pay us for web traffic or other sales opportunities. Our mission is to help technology buyers make better purchasing decisions, so we provide you with information for all vendors — even those that don't pay us.