Ready to jumpstart your company's performance management program? Start by browsing software solutions in our Performance Management Software Guide.
What are the benefits of performance management?
A well-designed performance management program offers benefits for employees, managers, and the organization at large. In particular, performance management:
Creates opportunities for 360-degree feedback
Compared to traditional performance reviews, a modern performance management program enables 360-degree feedback. In this framework, employees receive feedback and recognition from their peers, collaborators, and direct reports in addition to their direct supervisors. It can also incorporate a self-review, prompting employees to actively reflect on their performance and identify potential areas for improvement.
A 360-degree approach creates a more holistic view of the employee's performance beyond what a two-way discussion can capture. For example, Qualtrics' 360-degree feedback feature analyzes reviewers' responses using natural language processing and provides clear action items that are tailored to the reviewee's growth.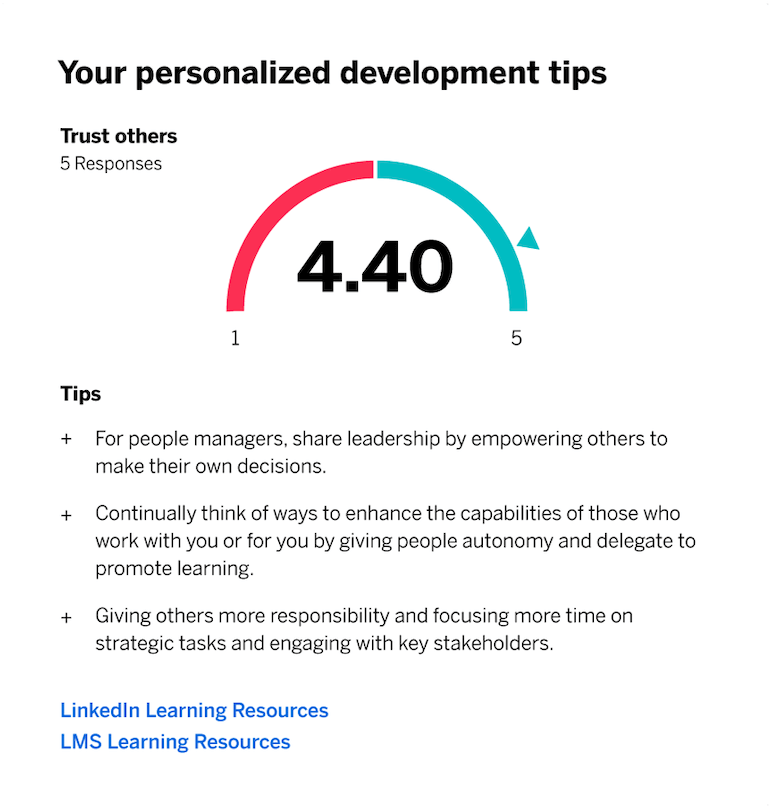 Clarifies each employee's role
It's not always clear what role each employee is supposed to play, especially in smaller organizations where the same people wear many different hats. Having regular performance management appraisals gives employees a chance to clarify expectations about their roles and ensure everyone is on the same page.
This will prove helpful as employees prepare to advance in the company. Managers can discuss areas for growth to work toward career advancement and identify ways to redistribute tasks among the team as roles change.
These check-ins can also contribute to larger workforce planning initiatives. Having these conversations can help managers figure out what roles might be missing from the organization, or if one person is handling too many responsibilities that need to be split across multiple roles.
Identifies employee needs and addresses potential problems
One of the goals of the performance management process is to address the earliest indications of employee productivity problems. Without regular performance discussions that foster transparency and accountability, though, this can be challenging. How can managers help employees who don't feel comfortable admitting their weaknesses?
Continuous performance management gives managers the chance to talk with employees about their needs and keep that dialogue open. Regular communication helps establish trust, and employees don't have to put a special meeting with their supervisor on the calendar if they're facing roadblocks or other challenges.
"It's hard to get accurate data on burnout rates, but it's definitely a problem," said Matthew Ramirez, founder of Rephrase Media and Forbes 30 Under 30 alum. "It's not always easy to tell who needs a break and who is genuinely struggling — and how bad it might get if left unchecked. By using a performance management system, we can keep a close eye on how everyone is doing."
Encourages employees to set goals and celebrate achievements
A performance evaluation is the perfect time to talk with employees about their career goals and set personal individual performance objectives. It's also a good time to evaluate the feasibility of your employees' various goals and help tweak them as necessary. Performance goals that are completely out of reach may need to be adjusted, especially if employees don't yet have the skills to achieve their goals yet.
These check-ins are a great opportunity to celebrate staff members' achievements and praise them for meeting their goals. Instead of only focusing on what the next benchmark is, take some time to look back and reflect on how much your employees have grown since the last check-in.
Performance management software can help with logging and tracking goals. For instance, Trakstar lets users set due dates and email reminders for check-ins, cascade organizational goals to the individual level, and automatically enroll employees in training courses. These features remind everyone to stay on top of their progress toward their goals.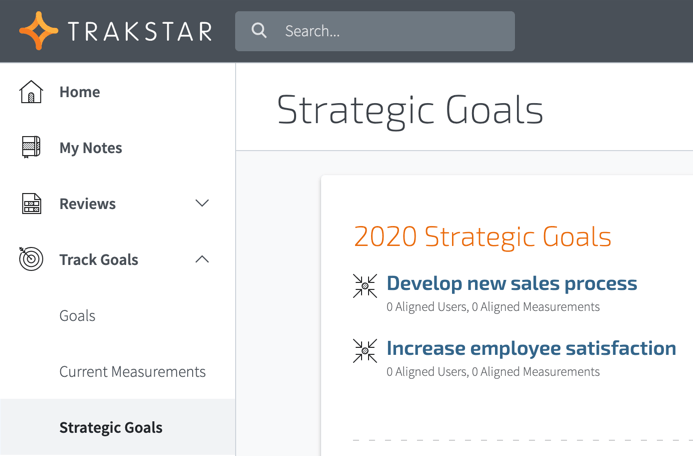 Also read: Top 5 Digital Rewards & Recognitions for Remote Workers
Supports employee training and development
Individual employee performance appraisals were originally intended to identify gaps in employee skill sets, but it's self-defeating to identify the gaps without offering any type of solution on how they can meet performance standards. If employees are setting ambitious goals, then that presents the perfect opportunity to talk with them about professional development options.
It's common to hire for potential and not experience, so organizations need to provide the proper training and employee development programs that address employee performance and skill gaps. Plus, many companies like to promote from within rather than make outside hires, meaning they need to train candidates that show the most potential for leadership roles.
"Employee engagement can be enhanced by providing opportunities for learning and development, and by giving employees a sense of autonomy and ownership over their work," explained Jonathan H. Westover, Ph.D., managing partner and principal at Human Capital Innovations. "This can promote a sense of purpose and fulfillment, which can lead to higher levels of engagement."
If you are planning to develop internal training courses for your employees to use, a learning management system (LMS) is a must-have.
Increases employee retention and satisfaction
When done right, performance management can help increase employee morale and job satisfaction, reduce staffing turnover, and improve employee retention rates. Employees who feel supported and believe their HR manager is invested in their career progression are more likely to feel satisfied at work, and performance management programs provide a formal channel for that support.
Furthermore, employee engagement software can help uncover meaningful data about the impact performance management initiatives have on employee sentiment. If a company survey reveals that some employees feel they don't have clear goals and direction, HR leaders should carefully examine the performance management measures in place.
For example, 15Five has an entire feature set dedicated to employee engagement. The science-backed surveys can be completed in just six minutes, and the software automatically analyzes the results to identify both wins and challenges across multiple areas.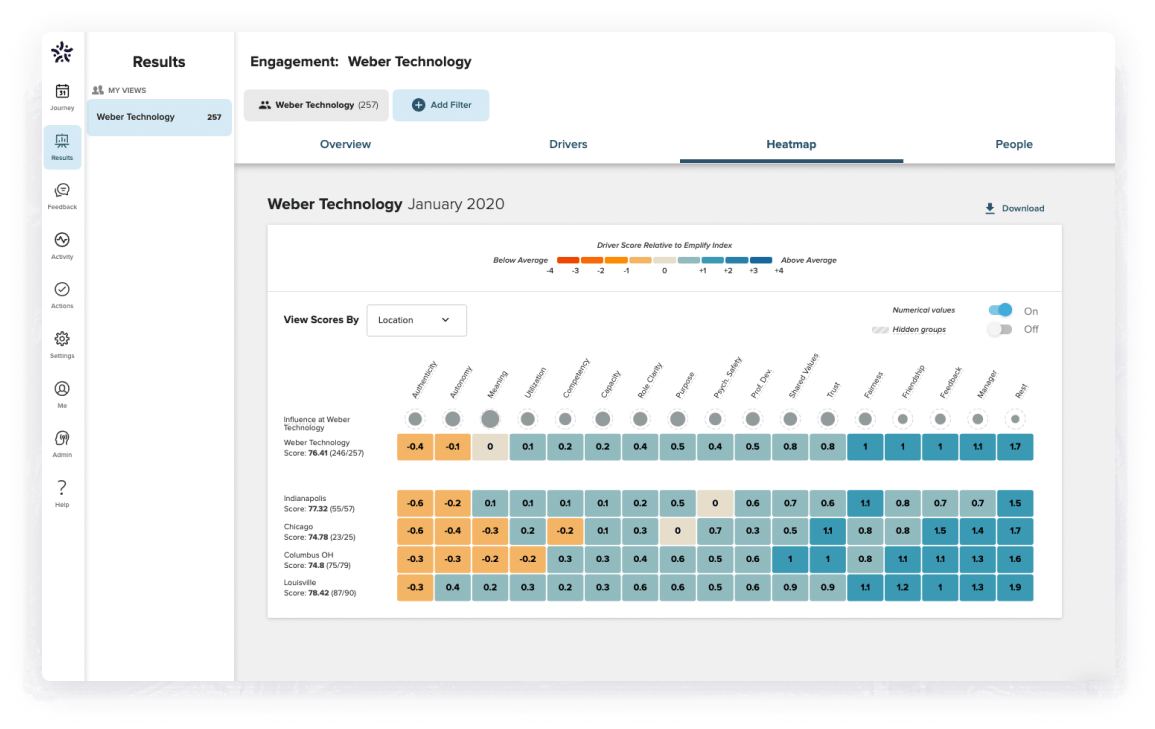 How does performance management affect employees?
Many companies are guilty of treating corporate performance management as a yearly event where supervisors only give feedback at an annual performance review. Unfortunately, this is a surefire recipe for employee disengagement. Instituting a formal employee performance management structure — and supporting it with the right software — could be the key to combating employee burnout and improving your business performance as a whole.
"Performance management doesn't have to be considered a bad thing, but rather something that helps your employees hold themselves accountable," said Erin Banta, co-founder of e-commerce home design company Pepper Home.
"Performance management can also offer your employees needed constructive feedback and gives them that opportunity without having to seek it out. Plus, performance management allows employees to give their employer feedback in a comfortable, safe, and transparent setting."
Furthermore, performance management presents an opportunity to celebrate employees' achievements, which can have broader implications for employee satisfaction and retention. In 2022, Gallup and Workhuman found that employees who feel adequately recognized for their work are 73% less likely to fall victim to burnout, 56% less likely to look for a new job, and five times as likely to recommend their company to friends and family.
How can software help with performance management?
Performance management tools may be implemented as stand-alone software or integrated as part of a broader HR suite, and both approaches are beneficial for different kinds of business needs. In either case, performance management software features help businesses with goal-setting, coaching support, document management, continuous feedback, automation, and competence management.
Choosing the right performance management software
A good performance management system that supports employee recruitment and development can be the competitive edge a company needs to win and retain top talent. The right solution will promote transparency in conversations with employees, provide actionable data, help employees meet organizational objectives, and lay a foundation for growth and success.
If you're ready to find the right tools to support your performance management program, check out our Performance Management Software Guide to explore top solutions.
Featured Partners
Performance Pro is a customizable, user-friendly, automated performance management platform. Save time with our customizable libraries of content from competencies to tools that help managers leave more meaningful feedback & establish smart goals. Empower your employees to pursue their own professional development, retain your top talent, provide a sense of purpose with goal alignment to strategic objectives, & truly drive an increase in performance & achievement throughout your organization.
Grow the skills and confidence your employees need to advance your business—and their careers.

Coursera for Business delivers critical skill development paths for any role, so you can realize the extraordinary talent within your entire workforce. Retain, advance, and accelerate the growth of any employee, chart the value and progress of learning programs, and establish a talent-driven advantage against your competitors—all within one talent platform.
Conduct better reviews, increase feedback quality, and simplify review cycle management. ClearCompany Performance Management helps you implement an employee-first approach by shifting the focus of performance reviews from evaluation and ranking to employee growth and future potential. ClearCompany helps your company drive engagement and focus with goal-planning tools while increasing the value and reducing the workload of performance review cycles.
Technology Advice is able to offer
our services
for free because some vendors may pay us for web traffic or other sales opportunities. Our mission is to help technology buyers make better purchasing decisions, so we provide you with information for all vendors — even those that don't pay us.