As a small business owner, managing your field service operations can be a complex and time-consuming task. Balancing customer requests, dispatching technicians, tracking parts and equipment, and handling billing and reporting — it's a significant challenge that requires streamlined processes and a keen attention to detail. The right field service management (FSM) software can make all the difference, transforming your operations into a well-oiled machine that drives customer satisfaction and business growth.
In this article, we'll explore the best FSM software designed specifically for small businesses, considering factors such as ease of use, cost-effectiveness, and the unique needs of smaller operations. Whether you're a veteran business owner looking to optimize your service delivery or a startup looking for an efficient way to manage your budding customer base, this guide will help you navigate the dynamic landscape of FSM software.
According to our experts at Technology Advice, here are our 5 top choices for FSM software for small businesses:
Top FSM software
Jobber: Best for ease of use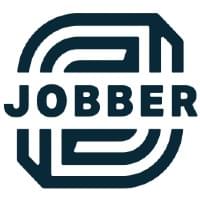 Founded in 2011, Jobber is a Canadian company offering field service management software designed for small home service businesses. It provides an all-in-one solution to help manage and grow businesses, with features including online booking, invoicing, scheduling, and GPS tracking. Over the years, Jobber has received recognition for its user-friendly design and comprehensive suite of tools. However, it also has areas for improvement such as limited offline functionality, need for more third-party integrations, and occasionally reported slow customer service response.
FieldCamp: Best for detailed job scheduling and dispatching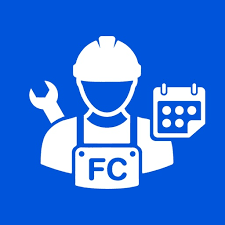 FieldCamp is a relatively new player in the field service management software industry. It is designed to aid small to medium-sized businesses in managing their daily operations, offering an array of features such as detailed job scheduling, dispatching, integrated invoicing, payment systems, and a comprehensive mobile app.
The platform is recognized for its functionality, but some users have noted its limited customization options and interface as areas for improvement. Furthermore, it has limited third-party integrations, which may not suit businesses that heavily rely on other software tools.
FieldCamp's pricing structure is tiered, accommodating varying sizes of businesses, but it could be considered a bit high for some small businesses. However, the depth of its features and capabilities generally provide good value for its cost.
ServiceTitan: Best for integrations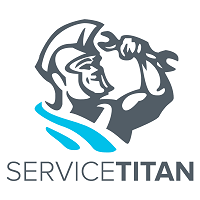 ServiceTitan is a leading provider of field service management software, founded in 2012 by Ara Mahdessian and Vahe Kuzoyan. The company was born out of the founders' desire to provide their immigrant families, who were tradespeople, with better software tools to manage their businesses.
ServiceTitan's platform offers comprehensive features, including dispatching, scheduling, invoicing, sales, and reporting. It's recognized for its robust integrations with popular software solutions, enhancing its utility as a central hub for business operations.
However, ServiceTitan's pricing is on the higher end, and its feature-rich interface can be complex to learn initially. Some users have reported occasional software slowdowns, limited offline capabilities, and concerns with customer support. Despite these challenges, ServiceTitan's comprehensive features and integrations make it a popular choice, especially for businesses looking for an all-in-one solution.
Connecteam: Best for real-time communication
Founded in 2016, Connecteam is a Tel Aviv-based company that provides an all-in-one employee management app, designed to help businesses manage their mobile and deskless workforce. The software offers robust features for real-time communication, job scheduling, time tracking, and employee training, making it a comprehensive solution for field service management.
Connecteam's user-friendly interface, mobile-first approach, and affordable pricing structure have earned it recognition among small and midsize businesses across various industries. However, some users have reported limitations in customization options and occasional performance issues.
Despite these challenges, Connecteam continues to innovate and improve its platform, aiming to provide a versatile and accessible solution for managing remote and field-based teams.
mHelpDesk: Best for workflow automation
Founded in 2011, mHelpDesk has established itself as a trusted provider in the industry. With a focus on workflow automation, job management, invoicing, and customer relationship management, mHelpDesk offers a user-friendly platform that helps businesses streamline operations, enhance productivity, and strengthen customer relationships. The company's history and commitment to delivering efficient and intuitive software solutions have contributed to its reputation as a reliable choice for small businesses in need of field service management tools.
Key components of FSM software
Scheduling and dispatch: This feature allows businesses to manage their workers' schedules, assign jobs, and dispatch field workers efficiently. It can handle routine scheduling, emergency jobs, and even rescheduling in case of changes or cancellations.
Work order management: FSM software enables the creation, assignment, and tracking of work orders. This includes the ability to update the status of the work order, add notes, and sometimes even create invoices once the job is complete.
Mobile access: Most FSM solutions offer a mobile app or interface, enabling field workers to access job details, customer information, and update work order statuses on the go. Some also offer features like GPS navigation, offline access, and mobile payments.
Inventory management: This feature allows businesses to keep track of their inventory, including tools, equipment, and parts. It can help field workers know what's available before they head out for a job, reducing the risk of delays due to missing parts.
Customer relationship management (CRM): CRM features help manage customer information, track service history, and improve customer communication. Some FSM tools may integrate with existing CRM systems.
Billing and invoicing: Some FSM software includes features to create, send, and track invoices, allowing for seamless billing as soon as a job is completed.
Reporting and analytics: FSM tools often include reporting capabilities, providing insights into things like worker performance, job completion times, common service issues, and overall business trends.
ALSO READ: Best Field Service Management Software for QuickBooks
Why is FSM important for small businesses?
Field service management (FSM) software is of paramount importance for small businesses seeking to optimize their operations and field service processes. FSM solutions bring a host of benefits that directly contribute to the success and growth of these businesses.
Firstly, FSM software enhances operational efficiency by automating manual tasks like scheduling, dispatching, and invoicing. By eliminating time-consuming paperwork and reducing human errors, small businesses can operate more smoothly and with greater productivity.
FSM software significantly improves the customer experience. Small businesses can provide prompt responses to service requests, offer real-time updates on job progress, and ensure timely job completion. This level of responsiveness and transparency enhances customer satisfaction and fosters customer loyalty.
Tools for FSM facilitate optimal resource allocation for small businesses. Whether it's field technicians, equipment, or inventory, FSM solutions help businesses effectively manage and allocate their resources. This ensures that resources are utilized efficiently, minimizes idle time, reduces travel costs, and maximizes overall resource utilization.
Business service software also streamlines workflows by providing a centralized platform for managing end-to-end processes. From job creation and assignment to tracking progress and generating invoices, FSM software ensures that all steps are seamlessly integrated, saving time and effort for small businesses.
ALSO READ: Best HVAC Software for 2023
Finding the right FSM solution for your business
Selecting the right field service management software can greatly improve the efficiency, productivity, and customer satisfaction of a small business. By automating processes like scheduling, dispatching, and invoicing, these solutions help streamline operations and reduce human error. Even though the initial investment might seem daunting for a small business, the long-term returns in terms of increased efficiency and customer retention can be significant. Keep in mind, the best field service management software for your small business will be the one that suits your specific needs and integrates well with your existing systems. As technology continues to advance, small businesses that leverage these tools will be better positioned to meet customer expectations and stay competitive in the marketplace. Don't hesitate to request demos or trial periods to ensure you're making the right choice for your business.
Looking for the latest in FSM solutions? Check out our Field Service Management Software Buyer's Guide.
Featured partners
1

Jobber
Join over 200,000 home service pros already using Jobber. Jobber's powerful software helps you organize your business so you can win more jobs. Automate invoicing and start getting paid 4X faster. With Jobber, scheduling & dispatching has never been easier - and the mobile app lets you run your business from anywhere. Start a free trial today!
2

Synchroteam - Field Service Management solution
Real-time interaction with your mobile workers. All kinds of businesses and industries leverage Synchroteam's power to mange their mobile workers efficiently, simplify business processes and optimize costs.
Synchroteam Field Service Management software works great for SMB, medium-sized business and enterprises in HVAC, Electrical, Inspection, Pest Control, Plumbing, Maintenance, Scheduling, & Security.
Learn more about Synchroteam - Field Service Management solution
3

Housecall Pro
Housecall Pro is a top-rated, all-in-one business solution that helps home service professionals work simpler and grow smarter. With easy-to-use digital tools for scheduling and dispatching jobs, managing payments, automating marketing efforts, and more, Housecall Pro helps Pros efficiently manage every aspect of their business all in one place.
Methodology and selection process
At TechnologyAdvice, we assess a wide range of factors before selecting our top choices for a given category. To make our selections, we rely on our extensive research, product information, vendor websites, competitor research and first-hand experience. We then consider what makes a solution best for customer-specific needs.
By defining business needs, we can determine the essential features organizations in various sectors require, and select platforms that will cover all bases. Reputable providers known for their ease of use and customer satisfaction are added to our compilation list for further analysis. We then evaluate each solution on the list based on the features they offer, considering the platform's usability, integration capabilities, customization options, mobile access, and any other relevant functionalities.
Price plans, hidden fees, customer reviews, and customer support are also assessed in the selection process. Technology Advice writers will often take advantage of free trials and demos to get a first-hand user experience of available software. Finally, we curate a comprehensive list based on the previously stated factors, ensuring readers have the necessary tools to make an informed decision.
FAQs
Technology Advice is able to offer
our services
for free because some vendors may pay us for web traffic or other sales opportunities. Our mission is to help technology buyers make better purchasing decisions, so we provide you with information for all vendors — even those that don't pay us.