Our picks for the best employee survey software are:
What are the best employee survey tools?
*Unless otherwise specified, starting prices are based on annual billing.
Connecteam: Best for small businesses with a mobile workforce
Connecteam is a workplace management and employee experience platform that unifies internal communication, time tracking, scheduling, engagement, training, and document storage in one place. Small and medium businesses (SMBs) can choose from three product "hubs" to create an employee engagement app unique to their needs.
Because Connecteam built its platform to facilitate communication and collaboration among the company, its surveying feature is best for mobile, distributed teams. Users can access surveys on their mobile devices and complete them at their convenience within the Connecteam app.
Push notifications, auto-reminders, and direct chat capabilities ensure employees notice and complete new surveys on time. If you're in an industry like retail, manufacturing, service, or hospitality, this encourages participation from your frontline workers. It also demonstrates your commitment to hearing feedback from your entire workforce — even those not tied to a desk.
Plus, Connecteam's surveys allow you to understand the effectiveness of some of its front-end human resources (HR) features, like onboarding, training, scheduling, or paid time off (PTO) management. For greater employee engagement and satisfaction, you can quickly improve these features, like eliminating or adding new training courses.
Did you know?
Connecteam offers a secure work chat feature to communicate directly with individual employees, team members, or departments. Employees can even create chats to facilitate project or employee resource group discussions.
This also makes it easier to talk to distributed teams about survey results and how their outcomes will influence initiatives directly affecting employees' everyday work.
SurveySparrow: Best for enterprises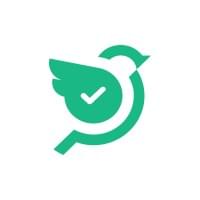 SurveySparrow is a standalone surveying platform that can collect both employee and customer feedback. Moreover, because it's a survey-focused platform, its features are significantly more advanced than Connecteam's, making it a wise choice if you need high-volume surveying and advanced customization.
For example, with SurveySparrow you have various ways to cultivate employee feedback, instead of only on an ad hoc basis. SurveySparrow's purpose-focused surveying options include:
With each survey cadence, you can gain insight into workplace satisfaction throughout the employee life cycle. Based on your findings, your company can then make data-informed decisions on improving workplace culture or efficiency. In turn, employee retention increases for every employee concern you take seriously and take measures to improve.
Outside of employee surveying, SurveySparrow offers additional features for large organizations. White labeling options, for example, allow you to stylize your surveys and email communications to strengthen brand awareness between employees and customers. Meanwhile, its no-code website chatbot can help gather, save, and analyze feedback from employees and customers with little effort.
Culture Amp: Best for science-backed survey templates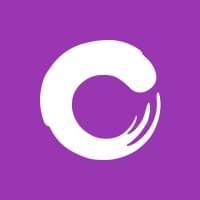 Culture Amp is a popular performance management tool with modules for performance reviews, goal tracking, one-on-one meetings, and coaching. However, its emphasis on science-backed employee feedback and engagement surveys makes it a unique addition to our shortlist — and a great choice if you want to be more intentional about diversity, equity, and inclusion (DEI) initiatives.
For example, Culture Amp's survey templates are backed by peer-reviewed literature, in-house industrial/organizational (I/O) psychologists, and data scientists. Culture Amp also runs its own research institute, Culture Lab, that collects information on employee performance and engagement from various countries, regions, and industries.
Thus, if you're an international business, Culture Amp helps you accurately measure employee engagement while remaining culturally or regionally appropriate. In turn, Culture Amp provides action planning and guidance on re-engaging employees to strengthen your company's culture and values and reduce attrition.
Did you know?
Effective performance management is important because it elevates your company's productivity and innovation. It also contributes to employee engagement since it helps to clarify their roles' expectations.
As a result, software like Culture Amp frequently includes performance management and engagement elements to track, understand, and reduce employee unhappiness.
Zoho Survey: Best for scalability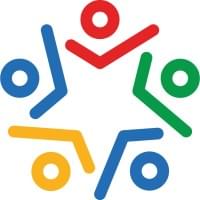 Zoho Survey is a standalone surveying solution similar to SurveySparrow in features and scope. However, Zoho Survey offers more competitive pricing and HR-focused survey templates than SurveySparrow. As a result, it's a better starter solution for businesses with 100 employees or fewer.
Zoho Survey's user interface is intuitive for new users, allowing you to drag and drop more than 25 different question types into your survey. You also don't need code to customize your surveys with your logo, colors, fonts, headers, or backgrounds. If you intend to use the platform for more than just surveying your employees, this is a great way to tie customer experience and interactions to your unique brand.
Small businesses can start with Zoho Survey's free plan, which allows you to create unlimited surveys with a 10-question, 100-response maximum for each. In comparison, SurveySparrow's free plan is limited to three active surveys and a 50-response maximum per month.
So, small businesses could operate entirely out of Zoho Survey's free plan without purchasing a paid tier, whereas SurveySparrow users are very restricted. Even if you reach Zoho's response limit, its lowest paid tier, Plus, offers distribution and branding customization options that SurveySparrow's equivalent basic tier does not.
QualtricsXM: Best for advanced reporting and analytics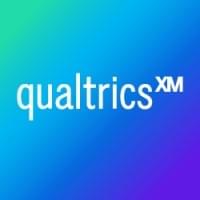 QualtricsXM is an experience management platform best known for its tools to collect and analyze business, customer, employee, service, and product information. Because the software collects such a vast amount of data from various sources, QualtricsXM's platform is well-known for its advanced reporting and insight capabilities, with help from artificial intelligence (AI).
What's more, QualtricsXM intentionally ties customer and employee experience data together, since one often influences the other. For example, Qualtrics can link survey data showing high satisfaction with your company training to increased customer retention. The ability to connect those means you can continue to invest in training for improved customer satisfaction and company profitability.
While other platforms on our list, like SurveySparrow and Zoho Recruit, include analytics like cross-tabulation, filtering, and trend reports to spot patterns and insights, QualtricsXM's is significantly more advanced.
For instance, Qualtrics' Experience ID AI interface isn't limited to employee or customer survey responses; it also collects unstructured data from social media posts and informal conversations for a more holistic view of the drivers affecting engagement. This means you can reveal areas where employees are unsatisfied that you may not have considered investigating.
Employee survey tools FAQs
How to choose the best employee survey software
The best employee survey platform depends on the size of your business, the volume of surveying you intend to do, the sophistication of the analysis tools you need, and what you plan to investigate. After comparing several options on the market, use our advice below to make a selection:
If none of these solutions seem right, check out our Employee Engagement Software Guide for a complete list of options to fit your needs.
Featured employee engagement partners
1

ClearCompany
Strengthen employee-manager relationships, track morale, and celebrate milestones. ClearCompany Employee Engagement helps you implement a high-touch employee engagement strategy to foster connectedness, culture, and belonging while maximizing your company's talent. Improve your company's ability to retain talent by making your people feel heard and valued.
2

ThriveSparrow
ThriveSparrow is an employee success platform that redefines employee experience management. Designed as the operating system for HR professionals, ThriveSparrow provides actionable insights, employee engagement surveys, and an innovative peer recognition module that empowers HRs to cultivate a thriving work culture and offers real-time analytics for immediate impact.
3

Bucketlist Rewards
Bucketlist Rewards is a leading employee rewards and recognition platform that makes it easy for employees and managers to recognize one another for milestones and achievements. Bucketlist transforms company culture as well as helps with employee retention and productivity.
Technology Advice is able to offer
our services
for free because some vendors may pay us for web traffic or other sales opportunities. Our mission is to help technology buyers make better purchasing decisions, so we provide you with information for all vendors — even those that don't pay us.