Business intelligence (BI) solutions help business decision-makers plan their actions for the best possible outcomes according to their organizational data. So, how can organizations properly store their data, so it is readily accessible for analysis and reporting but also safe and secure from data loss or security breaches?
Read on to learn how the best data storage solutions function to address the BI needs for organizations in 2022.
What is a BI Data Storage Solution?
Business intelligence requires the use of raw data that is transformed into insights and actionable information, allowing organizations to make data-driven decisions. Therefore, organizations must store their BI data in accessible but secure locations.
How are BI storage needs different from other storage needs?
BI operations depend upon software solutions to analyze data and transform it into actionable insights. The software needs to be able to access the data from the data storage solution. This data movement from the storage site into the BI solution is commonly referred to as the data flow. An organization's BI data storage solution should support data flow into their analysis software solution.
Depending on the amount of data an organization needs to utilize, organizations may require much more storage space for their BI operations than they would need otherwise. Hence, scalability is a necessary feature of any BI data storage solution. Additionally, data stored within BI data storage solutions should be secure and address the appropriate compliance standards, as these locations will house important information that should not fall into the wrong hands.
The data stored within these solutions can come from multiple data sources and may be varying and complex. For this, storage solutions should also be able to organize and manage data in a way that allows it to be easily retrieved and used by other systems and for data queries.
What are the Key Features of BI Data Storage?
Space and scalability
Organizations often require lots of space to store their data, which can add up. However, utilizing cloud-based or hybrid solutions often enables users to purchase only the amount of data they need and scale up as necessary.
Accessibility
Data held in these storage solutions should be easily accessible for use in the organization's other BI analysis, reporting, and visualization solutions. In order for organizations to gain real-time analysis and insights from their data, the storage solutions should be able to allow quick access to support the necessary data flow for these operations.
Management
The raw data that enters the BI data storage solutions may be unstructured and complex. Therefore, many data storage solutions provide ways for users to manage their data storage or will manage the data storage processing for users to ensure data is properly organized within the system.
Security
These storage solutions should come with features to protect organizations against the risk of data loss. They should also provide end-to-end encryption and appropriately meet the organization's compliance standards.
What are the Benefits of a BI Data Storage Solution?
BI data storage solutions can provide many benefits to the organizations that use them, allowing for fast and safe data use within their analysis systems. To appropriately discuss the various benefits of data storage solutions, let's look at some advantages that different types of BI data storage solutions can offer their users.
Data warehousing
Data warehousing solutions can provide users with more control over their data and can be a scalable option for BI data storage. They can help users maintain and clean up raw data from multiple disparate sources. The data is then stored within the data warehouses, which are an excellent interface for querying, transforming, and extracting data.
Data lakes
Data lakes can store all structured and unstructured data. This option is beneficial for performing machine learning, profiling, big data analysis, and real-time and predictive analytics on organizational data.
Cloud-based solutions
Cloud storage solutions are easily accessible for users at any place and any time, so long as they have internet access. They are also often an economical choice, as many cloud storage providers only allow users to pay for their required storage space. Storing organizational data in a single location through the cloud can also provide a single source of truth for users and lowers the likelihood of having duplicate datasets and data complexity.
Analytical databases
Analytical databases are great for querying, BI analysis, and managing Big Data. They let users benefit from fast query response times and can handle high volumes of data. They are also highly scalable, SQL-compatible, and allow for efficient data compression.
---
---
5 Top Data Storage Solutions for BI
Snowflake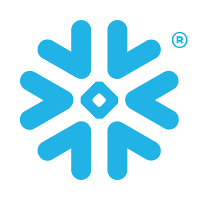 This cross-cloud data storage solution lets users access all of their data on one platform, including their structured, unstructured, and semi-structured data. Many different workloads can be supported through the system using the user's choice of language, making it an accessible choice for a variety of users.
The system allows organizations to query their semi-structured data with speed and flexibility. By running pipelines through Snowflake's elastic processing engine and streamlining pipeline development through their language of choice, users can process their data without the need for excessive maintenance.
Data stored in the Snowflake Data Lake is secure, as users can protect their data across clouds with scalable role-based access policies. The system's Classification feature lets it automatically identify sensitive data and enable secure collaboration with live, secure data sharing.
Oracle's Autonomous Database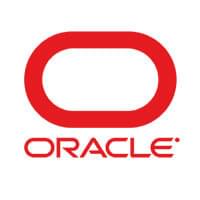 Oracle offers many different data solutions for business intelligence. The Autonomous Database is an excellent solution for organizations that desire fast data storage and processing with a low likelihood of human error. The cloud database is fully automated and formatted to support fast database provisioning, extracting, loading, and transforming data.
This is a nice choice for non-experts and experts alike, as it offers robust data management capabilities while being a hands-off, autonomous system. With auto-scaling, auto-securing, auto-tuning, auto-backups, auto-repairing, and auto-patching, organizations can manage their data while reducing their administrative costs.
The solution also provides self-service data management tools, enabling users to easily load and transform their data to generate actionable insights. Additional features include machine learning capabilities, graph analytics, and spatial analytics.
Google BigQuery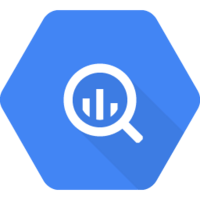 Google BigQuery is an enterprise data warehouse where organizations can store and analyze their data. The solution stores user's data in a columnar storage format to support analytical queries. BigQuery automatically replicates its storage across multiple locations to provide high data availability.
BigQuery is designed to enable users to run analytic queries over large datasets. As a managed service, BigQuery automatically allocates storage for users as they move data into the system, so users only need to pay for the storage they utilize. The solution also protects users' data from data loss by replicating it across multiple availability zones as well as encrypts all user data before it is written to disk.
Users can load their data into BigQuery through batch loading sets of data records, streaming individual records or batches of records, generating new data using queries or overwriting the results to a table, or by using a third-party application or service.
IBM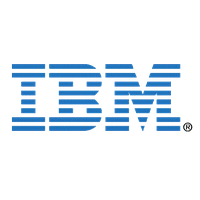 IBM's Enterprise Data Storage Solutions are integrated data storage platforms that act as a single source of truth for users within an organization. They offer data storage software solutions for simplified management and secure data protection.
IBM provides a range of storage solutions for advanced data services, long-term data retention, artificial intelligence (AI), business continuity, and scalability. Users can choose between enterprise storage solutions designed to support the capabilities of IBM Z hybrid cloud environments, SAP HANA data demands, and self-service storage container environments.
The solutions are designed to manage storage networking challenges, so data is accessible across the user organization's hybrid cloud infrastructure, with scalable AI and security features.
AWS Amazon S3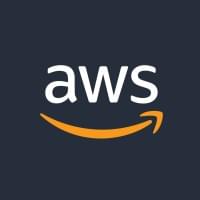 Amazon Simple Storage Service is just one of Amazon's cloud storage solutions. This object storage service is a scalable and secure infrastructure for organizations looking to virtually store and protect their data. Users can use the solution for structured and unstructured data to create and scale their own data lake in a secure environment.
AWS provides services for AI, HPC (high-performance computing), machine learning, and media data processing that users can run on their data lakes, enabling them to gain insights and information about their stored data. The solution also supports integrations with many third-party service providers, so users can easily analyze and transform their data.
With data lakes, users can remove data silos and gain insights by analyzing diverse datasets. Transferring data to the Amazon Simple Storage Service is simple with the AWS data transfer services for hybrid cloud storage, online data transfer, and offline data transfer.
---
Check out more top BI tools and solutions with our comprehensive Product Selection tool. | TechnologyAdvice.com
---
Technology Advice is able to offer
our services
for free because some vendors may pay us for web traffic or other sales opportunities. Our mission is to help technology buyers make better purchasing decisions, so we provide you with information for all vendors — even those that don't pay us.