Our top picks for the best enterprise human resources (HR) software are:
Looking for more options? Explore our HR Software Guide.
What is the best enterprise HR software?
Enterprise-grade HR software targets companies needing agile and robust features to support their increasingly large and segmented employee population. As employee counts grow past 1,000, so does the need for customization to support the organization's various locations, departments, divisions, and roles.
Most enterprise HR software is full-scale human capital management (HCM) systems that harness employee data to understand bigger-picture concerns, like attrition, succession planning, or compensation trends. Our curated list below can help narrow your choices to the ones that cover your business's needs most, such as automation or global support.
| | | | |
| --- | --- | --- | --- |
| | Standout feature | Notable customers | |
| SAP SuccessFactors HXM | Breadth of AI-enhanced add-ons. | Microsoft, MOD Pizza, Coca-Cola | Visit SAP |
| Workday HCM | Ease of report customization. | Target, Southwest, Shutterstock | Visit Workday |
| ADP Vantage HCM | Open API and huge integration marketplace. | Conair, Cisco Systems, Dell | Visit ADP |
| Ceridian Dayforce HCM | Zero-code product integration studio. | Spirit Aerosystems, Danone, Gannett | Visit Ceridian |
| Oracle Fusion Cloud HCM | Personalized employee workflows. | FujiFilm, Xerox, Wendy's | Visit Oracle |
SAP SuccessFactors HXM: Best for optimizing workflows through AI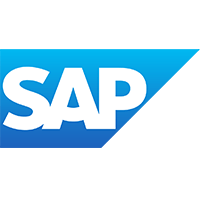 SAP SuccessFactors Human Experience Management (HXM) Suite is an HCM platform for enterprises needing products to cover the entire employee life cycle from brand recognition to separation. Its HXM suite also works with its complete line of enterprise resource planning (ERP) products, facilitating employee data flow among various business units, such as accounting.
More recently, SAP has expanded its artificial intelligence (AI) capabilities by acquiring companies like Qualtrics. For example, SAP Qualtrics Employee Engagement bundle, included in the HXM suite, uses AI to analyze engagement surveys to identify the key areas driving employee satisfaction and prevent unwanted attrition.
Despite this, one of the biggest criticisms of SAP is that much of its software is a product of partnerships and acquisitions. By bolting on new capabilities from other software vendors to its core products, SAP's software can be slower and less intuitive compared to competitors that build new modules or features from the ground up.
However, this strategy also means that SAP customers may access new capabilities faster, such as AI-powered digital assistants to personalize workflows for greater productivity.
Also read: Top 6 SAP ERP Alternatives
Workday HCM: Best for its detailed reporting and analytics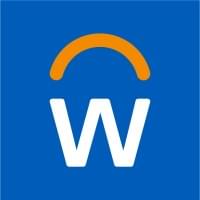 Workday HCM a cloud-native HR suite, unlike SAP and Oracle, which often adapt their cloud solutions from prior on-premise platforms. This makes it easier for IT departments to configure Workday to meet the specific cadences of their business, such as an open application programming interface (API) to extend functionality and streamline data via third-party integrations.
Workday is also well known for its robust reporting and analytics capabilities that make employee data easier to understand. These features range from standardized payroll and EEO-1 reports to analytics that measure and interpret attrition, employee sentiment, and pay equity data points.
In addition, Workday leverages customer benchmarking data to compare your employee satisfaction and compensation metrics against competitors. With this data, you can understand where you excel and fall short and take strategic measures to engage and retain your talent.
ADP Vantage HCM: Best for growing, U.S.-based enterprises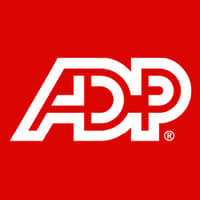 Vantage HCM is ADP's solution for U.S.-based, multinational enterprises that need additional support to keep up with their growth rate. The platform covers all of the typical HR capabilities with extra features that give your HR team a boost, like automated processes, broad integrations, and managed services.
Compared to others on our shortlist, ADP's solution is the most scalable. If you are already using an ADP product, it is easy to stay within ADP's product catalog and graduate to its more robust solutions as you grow. In turn, your company can avoid potential data loss and training headaches that would come with switching to a product outside the ADP family.
Learn more about changing HR systems in our HRIS Implementation Guide: The Steps for Success.
Ceridian Dayforce HCM: Best for customization and extensibility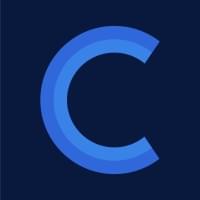 Ceridian Dayforce HCM most closely rivals ADP Vantage HCM in terms of features and functionality, especially global payroll capabilities. Dayforce boasts its platform supports 160 countries for payroll, compared to ADP's 140. Both also offer on-demand payroll schedules through their employee payroll apps — ADP's Wisely and Dayforce Wallet.
However, Dayforce stands out for its learning and career development modules. For instance, Dayforce uses AI to help identify skill gaps in your organization while recommending internal opportunities to existing employees with matching skills, experience, or interests.
Meanwhile, employees can leverage the same AI to suggest and explore internal opportunities and create their own career paths. In fact, the software facilitates collaboration between managers and direct reports on development plans that align with employees' professional goals and the future needs of the business.
Also read: A Guide to Creating a Global Compensation Strategy
Oracle Fusion Cloud HCM: Best HCM for a streamlined tech stack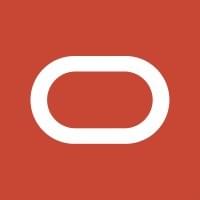 Oracle Fusion Cloud HCM combines global talent and workforce management capabilities with next-generation AI tools to support every stage of the employee life cycle.
In addition to Fusion Cloud HCM, Oracle's portfolio includes cloud applications for marketing, customer relationship management (CRM), supply chain management (SCM), enterprise performance management (EPM), and enterprise resource planning (ERP). Integrating Fusion Cloud HCM with these other products helps consolidate your company's tech stack and creates a single source of truth for end-to-end business processes.
It's worth noting that Oracle does not natively offer the same level of international payroll support as ADP, SAP, or Ceridian, which may create complications for some multinational corporations. However, Oracle's Payroll Connect lets you embed third-party payroll platforms in the Fusion HCM interface, so there are workarounds to extend Oracle's global coverage if needed.
Enterprise HR software FAQ
How to choose the best enterprise HR software
Reaching enterprise status requires software that automates tasks at scale, supports international workforces, and provides in-depth analytics for informed decision-making. All of the products on our shortlist hit these components, but some shine in particular areas over others.
But if none of the vendors on our shortlist sound like the right fit, browse our HR Software Guide for other all-in-one HR platforms.
Featured HR software partners
1

Rippling
Rippling is the first way for businesses to manage all of their HR, IT, and Finance — payroll, benefits, computers, apps, corporate cards, expenses, and more — in one unified workforce platform. By connecting every business system to one source of truth for employee data, businesses can automate all of the manual work they normally need to do to make employee changes.
2

Paycor
Paycor's HR software modernizes every aspect of people management, which saves leaders time and gives them the powerful analytics they need to build winning teams. Paycor provides a full suite of HCM solutions with a single source of truth for employee data, so users never have to switch platforms, log-in to multiple systems, re-key data or open multiple spreadsheets. Everyday processes become simplified, allowing organizations to focus on their most important work.
3

BambooHR
BambooHR is an award-winning HR platform that helps your growing organizations automate, centralize, and connect your people data all in one place. It gives you a one stop shop to manage data, hire talent, run payroll, and help employees grow.
Technology Advice is able to offer
our services
for free because some vendors may pay us for web traffic or other sales opportunities. Our mission is to help technology buyers make better purchasing decisions, so we provide you with information for all vendors — even those that don't pay us.