Microsoft has been a dominating force in software solutions across a number of verticals for decades. But despite the robust nature of its products, they're not always the best option for a given use case. This is true even for business intelligence (BI) and analytics software.
In our ongoing effort to help businesses choose software vendors based on how well they meet needs rather than sheer brand recognition, we've put together a host of articles looking at alternatives to leading solutions.
In this article, we'll break down some of the most compelling alternatives to Microsoft Power BI.
Top 6 Microsoft Power BI Alternatives
Tableau: Best for data visualization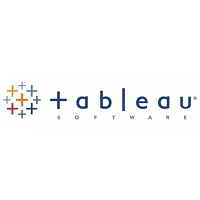 When it comes to market leaders that can go toe-to-toe with Microsoft in the BI space, few would argue that Tableau can be found at the top of the list.
Tableau occupies a market position toward the higher end of the enterprise/premium spectrum. With a base cost that's well beyond most of its competitors and a setup process that requires more extensive data and coding expertise than many of its peers, it's not for teams looking for the cheapest or most basic solutions.
That said, Tableau can provide a significant boost to teams already equipped to make the most of its analytics and visualization suite. With a little setup and a little training, the tool can cover a broad range of use cases and implementations.
Domo: Best for large data sets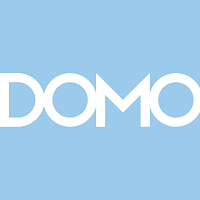 Domo is a SaaS startup that has quickly made a name for itself as a major player in the industry. With some of the most convenient data warehousing and ingestion in the market, support for MySQL and Postgres ETL, and extensive visualization options, it's a tool set that has proven attractive for brands across numerous markets and use cases.
Yellowfin: Best for embedded analytics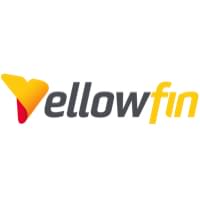 Yellowfin has been on the market for quite some time. With a history in BI SaaS that stretches all the way back to 2004, it's had plenty of time to carve out room for its offering in the space. Built as a bridge between back-end expertise and front-end user convenience, Yellowfin offers a number of quality-of-life improvements over many of its peers when it comes to ease of use and UI user-friendliness.
Add to that full white-label support, and it's the go-to tool for brands that need embedded analytics
Zoho Analytics: Best for non-analysts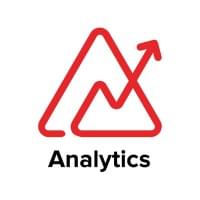 Zoho is, in many ways, the closest to Microsoft of all the competitors on this list, at least in terms of its full range of offerings. Just as Microsoft has Office 365, Zoho has Zoho One, a complete suite of business productivity tools and services. From a CRM platform to HR software and even IT management, Zoho provides quite the buffet of critical business support options.
In particular, its BI software is no slouch. Especially for professionals whose expertise lies elsewhere, Zoho Analytics offers a way for them to leverage the power of data without being data analysts or software developers themselves. Easy to learn, easy to use, and easy to get help when you need it, Zoho is a frontrunner for anyone looking to get started with BI.
Sisense: Best for end-to-end BI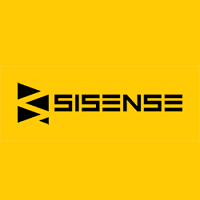 Sisense is the tech expert's BI. Rather than prioritizing end-user convenience, Sisense puts customizability and power front and center. From ETL to predictive analytics, Sisense offers the whole BI package to those who can implement it properly.
This trade-off means that making the most of the solution takes a fair amount of skill and familiarity with software and data, but the investment is well worth it. Despite having slightly shallower visualization options than some competitors, it's a tool that brings the best of machine learning and data science to the table.
Qlik Sense: Best for mobile users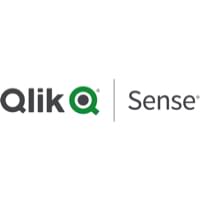 Bridging the gap between solutions that prioritize the back end and those that prioritize the front end, Qlik Sense offers a little bit of everything. It's flexible enough to appeal to those with stronger tech expertise while being intuitive enough to be useful for those who lack it.
What's more, Qlik Sense has put anywhere operations at the core of their service, enabling access and usability from nearly anywhere with an internet connection. If teams need to stay connected across time zones and during travel, Qlik Sense should be on their shortlist of BI solution options.
When to use Microsoft Power BI
Despite the rich offerings of its peers on the market, Microsoft Power BI is still worth considering under certain circumstances. First and foremost, if your organization already relies on the Microsoft family of tools, Power BI makes sense as a solution, if for no other reasons than compatibility and integration.
Similarly, those running on Azure will find it easy to implement and deploy Power BI in Microsoft's own environment.
Finally, if security is a major concern, Power BI is worth considering. Microsoft has built much of its reputation on security, stability, and reliability for business users. Its tools include extensive features and options for controlling access and permissions and make the work of managing even a distributed team with both business-owned and personal endpoints much easier.
When not to use Microsoft Power BI
Still, Microsoft Power BI has some odd limitations. For one, the interface is somewhat dated in looks, feel, and functionality. What's more, it can require some time and technical skill to deploy, especially when implementing outside of a Microsoft-centric environment. Finally, despite its less intuitive interface, Power BI is not as powerful for advanced users as some of the other options on this list.
Ultimately, which product you choose will come down to particulars in the use case and budget limitations. Hopefully, this list has offered some clarity on the matter and made the search a little easier.
Choosing the right alternative to Microsoft Power BI
Choosing the right business intelligence software for your business is a major decision. Whether the reason is cost or your particular needs, it pays to do your research on the front end. For a more thorough analysis, check out our Business Intelligence Software Buyer's Guide.
Featured Partners
1

Wyn Enterprise
Wyn Enterprise is a scalable embedded business intelligence platform without hidden costs. It provides BI reporting, interactive dashboards, alerts and notifications, localization, multitenancy, & white-labeling in any internal or commercial app. Built for self-service BI, Wyn offers limitless visual data exploration, creating a data-driven mindset for the everyday user. Wyn's scalable, server-based licensing model allows room for your business to grow without user fees or limits on data size.
2

Sigma
Sigma delivers real-time insights, interactive dashboards, and reports, so you can make data-driven decisions on the fly. With Sigma's intuitive interface, you don't need to be a data expert to dive into your data. Our user-friendly interface empowers you to explore and visualize data effortlessly, no code or SQL required.
How we choose our top picks
At TechnologyAdvice, we assess a wide range of factors before selecting our top choices for a given category. To make our selections, we rely on our extensive research, product information, vendor websites, competitor research, and first-hand experience. We then consider what makes a solution best for customer-specific needs. By defining business needs, we can determine the essential features organizations in various sectors require and select platforms that will cover all bases.
Reputable providers known for their ease of use and customer satisfaction are added to our compilation list for further analysis. We then evaluate each solution on the list based on the features it offers, considering the platform's usability, integration capabilities, customization options, mobile access, and any other relevant functionalities. Price plans, hidden fees, customer reviews, and customer support are also assessed in the selection process.
TechnologyAdvice writers will often take advantage of free trials and demos to get a first-hand user experience of available software. Finally, we curate a comprehensive list based on the previously stated factors, ensuring readers have the necessary tools to make an informed decision.
Technology Advice is able to offer
our services
for free because some vendors may pay us for web traffic or other sales opportunities. Our mission is to help technology buyers make better purchasing decisions, so we provide you with information for all vendors — even those that don't pay us.