The HVAC (Heating, Ventilation, and Air Conditioning) industry is transforming. With the rise of smart technology and the increasing demand for energy-efficient solutions, HVAC professionals are turning to mobile applications to enhance service delivery, streamline operations, and provide superior customer experiences. HVAC apps are revolutionizing how technicians and homeowners interact with their systems, from remote diagnostics to real-time temperature control. This article delves into the world of HVAC field service management apps, exploring their myriad features, benefits, and the future potential they hold for the industry.
After thorough research and analysis of 22 HVAC service apps, we narrowed down the top five for 2023:
Our picks for the top HVAC apps
Housecall Pro: Best invoicing and payment features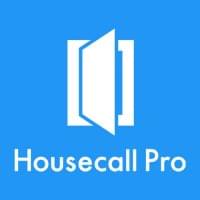 Founded in 2013, Housecall Pro has been dedicated to helping home service professionals thrive. With its roots inspired by a single father who was a house painter, the software was developed to provide professionals with an easy-to-use platform that offers freedom and flexibility in managing their businesses. Serving over 25,000 businesses, including HVAC, plumbing, and electrical, Housecall Pro offers a comprehensive SaaS operating platform combined with modern financial services. Their relentless innovation has led to the addition of features like BuildBook for construction management and Trade Academy to empower the next generation of tradespeople.
Also read: Best Mobile Apps for Service Technicians
GorillaDesk: Best for integrated customer relationship management (CRM)
GorillaDesk is a field service management software tailored for businesses that operate on-the-go, such as HVAC professionals. Designed with mobile entrepreneurs in mind, it offers features like scheduling, invoicing, and automation, all accessible through user-friendly mobile and desktop apps. In addition to being a popular option for HVAC, its versatile tools and functionalities make it suitable for various industries.
Jobber: Best for real-time tracking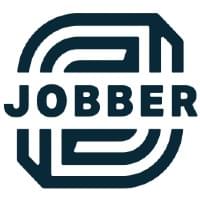 Jobber offers a range of features tailored for the HVAC industry, ensuring efficient job management from initial customer contact to invoicing. Key capabilities include real-time scheduling and dispatching, a robust client manager (CRM), and seamless invoicing processes. The platform also boasts a user-friendly mobile app, enabling HVAC professionals to manage their tasks on the go. Jobber's newer features include a drag-and-drop calendar, credit card processing, and business financing options, further enhancing its utility for HVAC businesses.
Connecteam: Best communication tools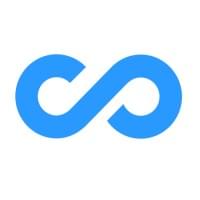 Born from a need to simplify business operations, Connecteam focuses on clear communication, efficient training, and smooth operations. The company's guiding principles prioritize customer needs, teamwork, and dedication. Over time, Connecteam has introduced new features, including improved GPS tracking for time logging and enhanced scheduling tools.
mHelpDesk: Best for workflow management in HVAC operations
mHelpDesk, founded in 2007 by two former Lockheed Martin engineers, has grown into a leading field service management software. With its roots in developing enterprise web applications for significant entities like the Department of Defense and the Army, mHelpDesk brings a wealth of experience to its platform.
Tailored for industries including HVAC, the software offers a comprehensive job management system, GPS tracking, custom forms, and a mobile app for on-the-go access. Over the years, mHelpDesk has continuously evolved, introducing new features to enhance its capabilities, ensuring it remains a top choice for professionals seeking efficient workflow management.
Why is field service management software important for HVAC businesses?
Field service management software is pivotal for HVAC businesses. At its core, HVAC operations involve intricate coordination between office staff, field technicians, and customers. FSM software streamlines this coordination, ensuring timely and efficient service delivery.
With features like scheduling and dispatching, businesses can allocate tasks optimally, reducing downtime and ensuring the right technician is assigned to the right job. Inventory management components ensure technicians have the necessary tools and parts, preventing job delays. Integrated customer relationship management systems enhance customer interactions, fostering loyalty and repeat business.
Real-time tracking and route optimization reduce travel time and costs, while reporting tools provide invaluable insights into business performance, highlighting areas for improvement. In essence, FSM software consolidates various operational facets of an HVAC business into a unified platform, driving efficiency, improving service quality, and ultimately boosting profitability.
Also read: Field Service Management Software for Small Businesses
Finding the right HVAC app for you
Having the right FSM software can be the difference between operational excellence and missed opportunities. As the industry evolves, so do the tools designed to support it. The perfect HVAC app should streamline your current processes and be adaptable to future needs. When choosing, it's essential to consider features, user-friendliness, scalability, and support.
Remember, the best software aligns with your business goals, empowers your team, and enhances customer satisfaction. Take the time to research, test, and invest in a solution that truly fits your HVAC business.
Featured partners
1

Jobber
Join over 200,000 home service pros already using Jobber. Jobber's powerful software helps you organize your business so you can win more jobs. Automate invoicing and start getting paid 4X faster. With Jobber, scheduling & dispatching has never been easier - and the mobile app lets you run your business from anywhere. Start a free trial today!
2

Zuper
Zuper is the most flexible and customizable field service management platform offering fast-growing service businesses with comprehensive features, best-in-class app integrations, and industry-leading service and support. With Zuper, you can bring your customers, field technicians, and back-office staff together to deliver an exceptional field service experience every time.
3

BuildOps
Commercial contractor?
10+ field technicians?
HVAC / mechanical, Electrical, or Plumbing?

Get the #1 all-in-one Field Service and Construction Management Software for commercial MEP contractors. Streamline your dispatch, quoting/invoicing, service, projects, and reports.

BuildOps boosts your revenue, maximizes profits, and improves communication between field and back-office.
FAQ
Which IT software is right for your business?
Technology Advice is able to offer
our services
for free because some vendors may pay us for web traffic or other sales opportunities. Our mission is to help technology buyers make better purchasing decisions, so we provide you with information for all vendors — even those that don't pay us.