Key takeaways:
Preboarding marks the time between a new hire accepting an offer and their first day on the job.
The goal of the preboarding process is to engage new employees and set them up for success on day one.
Effective preboarding boosts new-hire retention and makes onboarding easier for HR staff.
What is preboarding?
Preboarding is the employee life cycle phase that starts when a new hire accepts a job offer and transitions to onboarding on the employee's first day. The preboarding process involves a range of various administrative tasks and engagement activities that generate enthusiasm and help new hires feel more comfortable in their new roles.
Why should you preboard new hires?
Implementing an employee preboarding process offers many advantages for new-hire retention, productivity, and engagement.
In a 2022 Paychex survey of employees who had been in their jobs for less than a year, nearly half reported feeling dissatisfied with their employee onboarding experiences. Of those dissatisfied new employees, Paychex's survey reveals that 78% of them are planning to look for another job or are at least considering it.
Starting onboarding earlier through an engaging preboarding experience can help reduce the new employee's anxiety and set a positive tone from the outset. When a new hire can come in on day one with clarity and confidence, the odds of retaining that employee go up.
From an administrative perspective, preboarding also reduces the pressure to complete necessary compliance tasks within a narrow timeframe. In the U.S., federal law and most states require employers to submit new hire paperwork within 20 days of the employee's start date. Starting this paperwork beforehand adds some cushioning to prevent fines or other penalties in case of delays.
Preboarding process considerations
The right combination of preboarding activities will look different from one business to another. Before implementing a preboarding process, consider these factors:
Business size
Job location
Training requirements
Business size
Small businesses are more likely to provide lackluster preboarding and onboarding experiences for new employees according to Paychex's report. This is likely due to a lack of staff and resources.
At the same time, small businesses have the unique opportunity to take a more personalized approach to preboarding. The employee can get to know more people more quickly than in a larger, more anonymous corporate work environment. Small businesses should therefore leverage people connections and rely more heavily on virtual methods of engaging with the new employee.
Job location
Preboarding is critical for remote employees in particular. In the Paychex survey, remote employees described the onboarding experience as confusing, while their onsite and hybrid counterparts described it as exciting and engaging. This explains why new remote employees are 117% more likely to leave their new job.
HR teams should take extra care in onboarding remote employees for their new roles. New remote employees need extra time to receive and configure the technology they need to do their jobs. Plus, there's a risk that remote employees may feel more isolated since they miss out on the impromptu engagement opportunities that happen in an office.
Training requirements
Certain roles, like customer service or sales, might require specialized day-one training to prepare them for the job. In fact, Paychex's survey reported that more than half of surveyed employees feel undertrained in their new position.
Establishing milestones for the employee's first 30, 60, and 90 days — including what training they will be required to complete — helps align expectations and create a clear way to measure the new hire's success. Some learning management systems like iSpring Learn allow new hires to get a head start on training courses before their first day.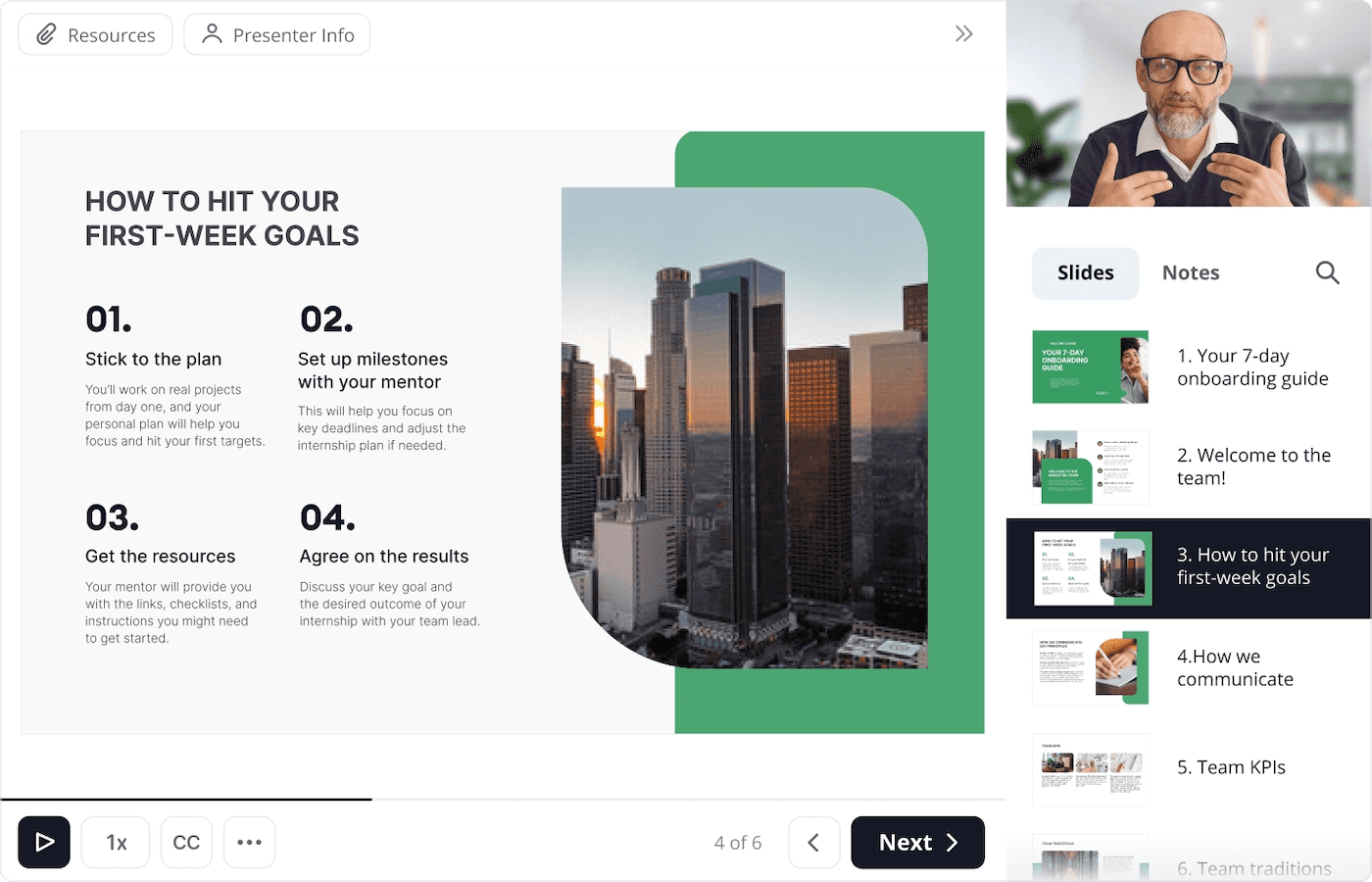 Preboarding checklist example
Preboarding typically includes activities that welcome the new employee to the company and set them up for success on day one. The list below is an example of tasks that a HR and IT administrators and hiring managers might complete when a new hire accepts a job offer:
Order technology, such as laptops and external displays.
Provision the employee's access to email and applications.
Prepare insurance, tax, and employment verification paperwork.
Develop a preboarding training course that provides information about company policies, day one schedules, and other important details to know ahead of time.
Send check-in emails to answer questions the new hire might have before starting.
Designate a current employee to serve as the new employee's onboarding buddy.
Mail a welcome package with company swag and personalized goodies.
Conduct a brief survey to gather feedback about the hiring process.
Preboarding is an opportunity for to improve employee retention
Preboarding isn't only about efficiency and completing paperwork ahead of time — it also presents a critical opportunity to engage new employees and set them up for success.
When developing a preboarding plan, consider what's most important to new hires joining your company. Pay special attention to remote employees who might be more likely to feel disoriented or disconnected when starting a new job. Brainstorm ways to promote team culture early and build excitement for the new hire to jump in on day one. Prioritizing these elements will help avoid new hire turnover.
Browse our Onboarding Software Guide for solutions that can help optimize your onboarding process.
---
1

GoCo
GoCo automates your hiring and onboarding workflow so you can greet your next new hire with a smile on the first day – instead of a stack of paperwork. GoCo's intuitive, modern interface allows employees to complete their onboarding and sign documents from any computer or mobile device. Streamline the collection of necessary payroll data from general employee info to direct deposit, W-4 and state tax withholdings. GoCo will ensure you have everything you need to accurately set up payroll.
2

BambooHR
BambooHR is an award-winning HR platform that helps your growing organizations automate, centralize, and connect your people data all in one place. It gives you a one stop shop to manage data, hire talent, run payroll, and help employees grow.
Technology Advice is able to offer
our services
for free because some vendors may pay us for web traffic or other sales opportunities. Our mission is to help technology buyers make better purchasing decisions, so we provide you with information for all vendors — even those that don't pay us.