If you're looking for an easier way to track and manage job applicants, it's a good idea to compare Lever vs. Greenhouse. Both software systems offer powerful tools for recruiting and applicant tracking, but they come with different advantages depending on the size of your organization and industry. We'll examine these recruiting systems side-by-side based on their features, integrations, and security.
If you're just starting your search for a new recruiting system, we can help. We'll shave hours off of your research by sending you free, personalized recommendations of the best recruiting software for your organization. Use our Recruitment Product Selection Tool or click the banner above to get started.
Table of contents
Table comparison of Lever vs. Greenhouse
Lever
Greenhouse
TechnologyAdvice rating
4.5/5
4.5/5
Works best for
Any sized business
Any sized business
Recruiting Software Features
Candidate sourcing

Yes

Yes

Talent database

Yes

Yes

Careers page

Yes

Yes

Interview scheduling

Yes

Yes

Collaboration

Yes

 

Yes

Task management

Yes

Yes

Interviewing

Yes

Yes

Candidate feedback

Yes

Yes

Analytics & reporting

Yes

Yes

Email templates

Yes

Yes

Diversity & inclusion

Yes

Yes

Custom fields

No

Yes

Mobile app

No

Yes

Automated approvals

Yes

Yes

Integrations
BambooHR

Yes

Yes

Facebook

No

Yes

Gmail

Yes

Yes

Google Calendar

Yes

Yes

LinkedIn

Yes

Yes

Microsoft Outlook

Yes

Yes

Slack

Yes

Yes

Twitter

No

Yes

Indeed

Yes

Yes

Security/Privacy Features
Two-factor authentication (2FA)

Yes

Yes

SOC 2

Yes

Yes

SSL

Yes

Yes

GDPR

Yes

Yes

EU-US Privacy Shield

Yes

Yes

ISO 27001

Yes

Yes

Penetration testing

Yes

Yes

SAML-based single sign-on (SSO)

Yes

Yes

OAuth login

Yes

Yes
Core features
Both Lever and Greenhouse offers all the core features you'd expect from a recruiting application. These include candidate sourcing, interviewing, candidate feedback, and a tool for building a custom careers page for your website. Let's take a look at these four features to see how Lever and Greenhouse perform.
Candidate sourcing
Lever and Greenhouse let you easily add candidates to your company's talent database. Using this feature, you can save a candidate's email address, LinkedIn page, current employer, and their resume.
Lever offers a highly-rated Google Chrome extension to add candidates while you browse LinkedIn. Greenhouse also offers a Chrome extension, though at the time of publication, it's rated much lower than Lever.
Interviewing
If you use Google Calendar to schedule interviews, you're in luck — Lever and Greenhouse both integrate seamlessly with Google Calendar. This lets you schedule interviews via Google Calendar without leaving Lever or Greenhouse.
Candidate feedback
Lever and Greenhouse use candidate scorecards to let interviewers provide feedback on interviews. Both solutions facilitate structured interviewing by allowing companies to create interview rubrics for every position. This increases interview productivity, promotes consistency, and reduces hiring bias.
After an interview, HR professionals can collaborate on the hiring decision using @ mentions to share comments about a candidate. HR pros can see their peers' assessment of candidates and gain more insight into their thought process by reading through their summary comments.
Custom careers page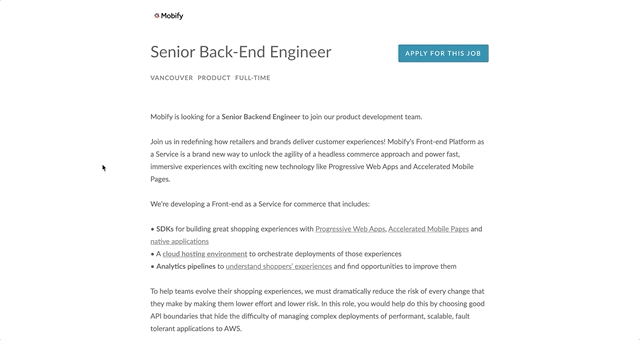 Both of these recruiting solutions let you create a custom careers page for your business. Using Lever, you can create a careers page for your public-facing external site in addition to an internal careers site for employees to access. When you create a new job posting, you can select whether you want the position to be visible to only the external site, only the internal site, or on both. Applicants can upload their resume and cover letter straight to Lever from a job posting, or they can apply using LinkedIn.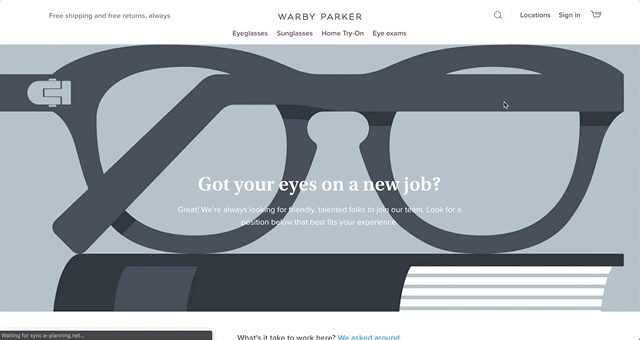 Creating a careers site in Greenhouse works the same way. Once you make a new job opening, you can add details about the job and distribute the posting to your external website and internal jobs site. You control which job postings are external versus internal. Applicants can upload their resume and cover letter directly to Greenhouse, or they can choose to apply with LinkedIn.
Integrations
Lever and Greenhouse support integrations for a variety of different software systems. These include fairly standard integrations such as Gmail and Google Calendar, but they also extend to Slack and BambooHR. Both systems offer an API for developers.
You'll notice Lever is lighter on integrations than Greenhouse. In addition to some of the more commonly offered integrations, Greenhouse also integrates with Facebook, Twitter, Expensify, and Dropbox. In fact, Greenhouse offers over 320 integrations for applications that cover everything from background checks to candidate travel.
Security
Both Lever and Greenhouse use Amazon Web Services (AWS) as their cloud computing infrastructure partner. AWS uses a number of digital and physical safeguards to protect clients from bad actors and human error, so you can feel safe storing sensitive data on their servers.
Lever and Greenhouse undergo regular penetration testing to identify potential vulnerabilities, and both companies are SOC 2 and ISO 27001 certified. Both Lever and Greenhouse offer two-factor (2FA) authentication as well as SAML-based single sign-on.
Choosing the right recruiting software for your organization
You may be ready to choose either Lever or Greenhouse, but if you're still weighing your options, we can steer you in the right direction. Use our Recruiting Product Selection Tool to request your free, personalized list of recruiting software recommendations and drastically reduce the time you're spending on software research. Getting started is easy and takes less than five minutes.