As of April 2019, the US unemployment rate fell to one of its lowest rates since before the Great Recession. At 3.6 percent, this statistic is great for workers, but for recruiters, it's a different story.
Recruiting for in-demand positions is already stressful enough, but a low unemployment rate makes it even more so. Add, too, the fact that April marked 13 consecutive months of job openings officially outnumbering the population of unemployed Americans, and you've got a recipe for tough candidate searches.
Also read: Generation Z In The Workplace: How To Recruit Young Talent, Explained
Many companies beef up their compensation packages, add perks, and even host open mic nights to attract talent, but relying on this alone is risky when finding the right candidate feels like finding someone who can actually sing at an open mic night (unless you also happen to be in Nashville). You'll need to use state-of-the-art recruiting software to to stay competitive.
If you're in the market for a new recruiting software solution, we can help. Contact us for a free, five-minute consultation, and we'll send you a short list of the five best options for your business. (Article continues below.)
If you're weighing your options or even conducting initial research, read on. We've handpicked six of the best recruiting solutions out there to expedite your search.
The top six recruiting software tools for 2020
The recruiting software marketplace is crowded, so it's easy to get lost in the sauce when shopping around. We have over 50 recruiting software vendors listed on our site alone at the time of this article's publication, so we've narrowed the list down to some of the top-rated products.
Jobvite
Zoho Recruit
JazzHR
JobAdder
Recruiterbox
SmartRecruiters
Average user rating*
3.8/5
4.2/5
4.3/5
4.7/5
4.3/5
4.1/5
QUICK FACTS
Pricing
Average
Low-end
Average
Average
Average
Average
Works best for
Medium to enterprise
Small to medium
Any size
Any size
Any size
Any size
CORE FEATURES
Background check

No

Yes

Yes

Yes

No

Yes

Applicant CRM

Yes

Yes

Yes

Yes

Yes

Yes

Interaction tracking

Yes

Yes

Yes

Yes

No

No

Job board posting

Yes

Yes

Yes

Yes

Yes

Yes

Onboarding

Yes

Yes

Yes

Yes

No

No
*Average rating is based off ratings from industry-leading B2B software review sites.
Jobvite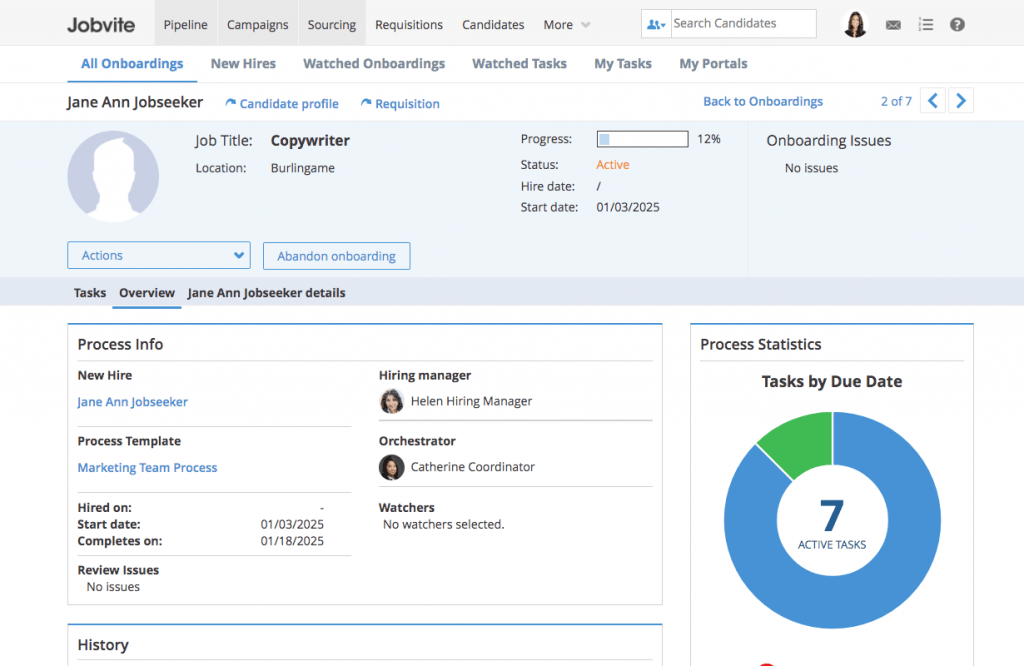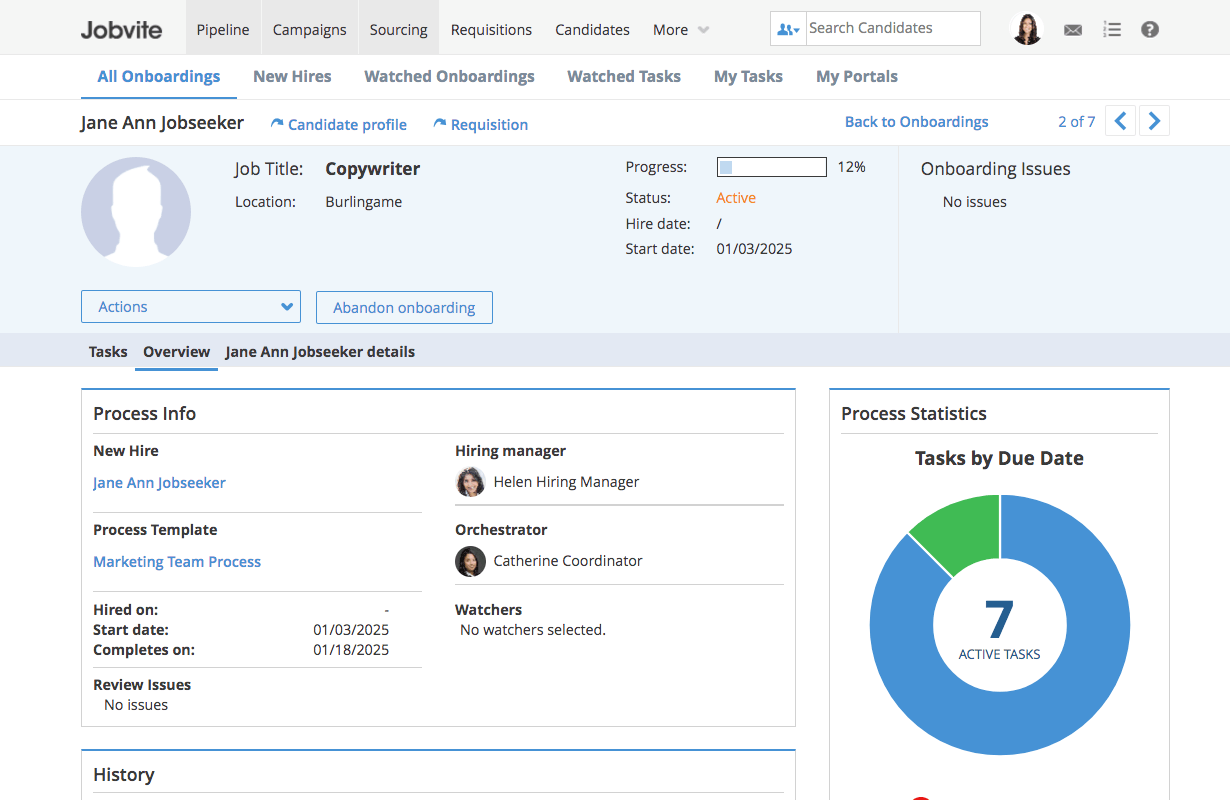 Jobvite uses continuous candidate engagement (CCE) to help companies make contact with candidates at the right time and in the right way. You can create careers web pages using your company's branding, and managers can access their own applicants within the system.
While it runs slowly at times and still relies on some manual processes for recruiting, Jobvite remains a market-leading recruitment tool for medium to enterprise-sized businesses.
Zoho Recruit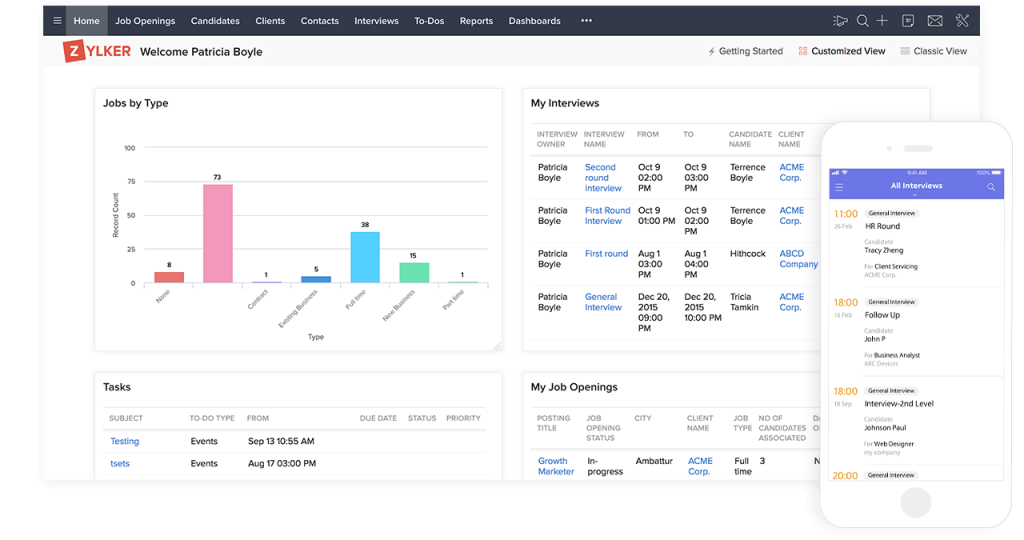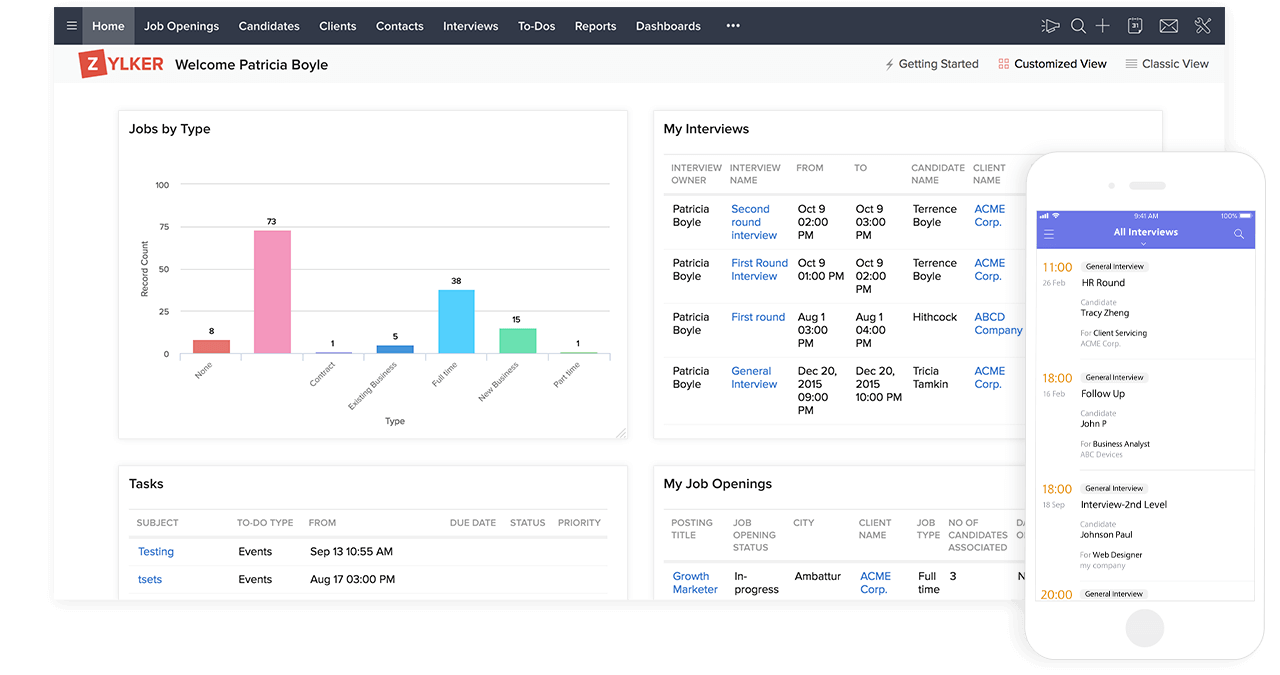 The Zoho family of software products is known for offering quality, easy-to-use business tools at competitive prices. Zoho Recruit is no exception. The system can take some time to set up, but the software is simple and intuitive to use after that.
Zoho Recruit lacks the room for customization that more high-ticket tools allow, and the dashboard might seem cluttered or difficult to read to new users. But for the price, Zoho Recruit is hard to beat.
JazzHR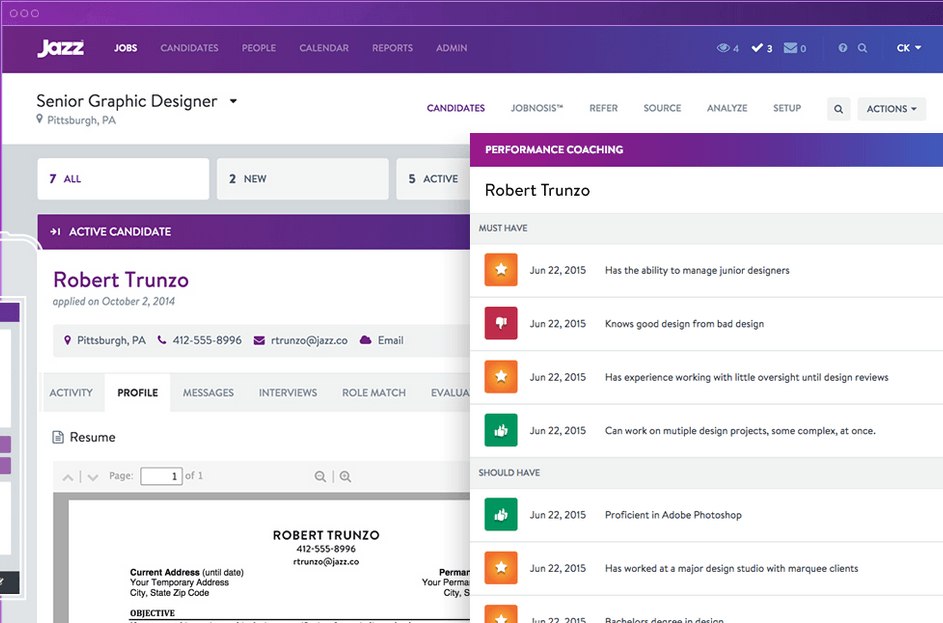 Widely recognized as one of the best applicant tracking systems (ATS) on the market, JazzHR is a powerful tool for any recruiter. Organizing candidates into pools based on what stage of the application process they're in helps you to stay organized and efficient. Customizable workflows let you tailor the recruiting process to how your company works.
JazzHR enjoys high ratings for a reason, but its applicant-facing tools would be better if they included features that save time for applicants. For example, candidates aren't currently able to create applicant profiles, so candidates submitting multiple applications have to start from scratch every time.
JobAdder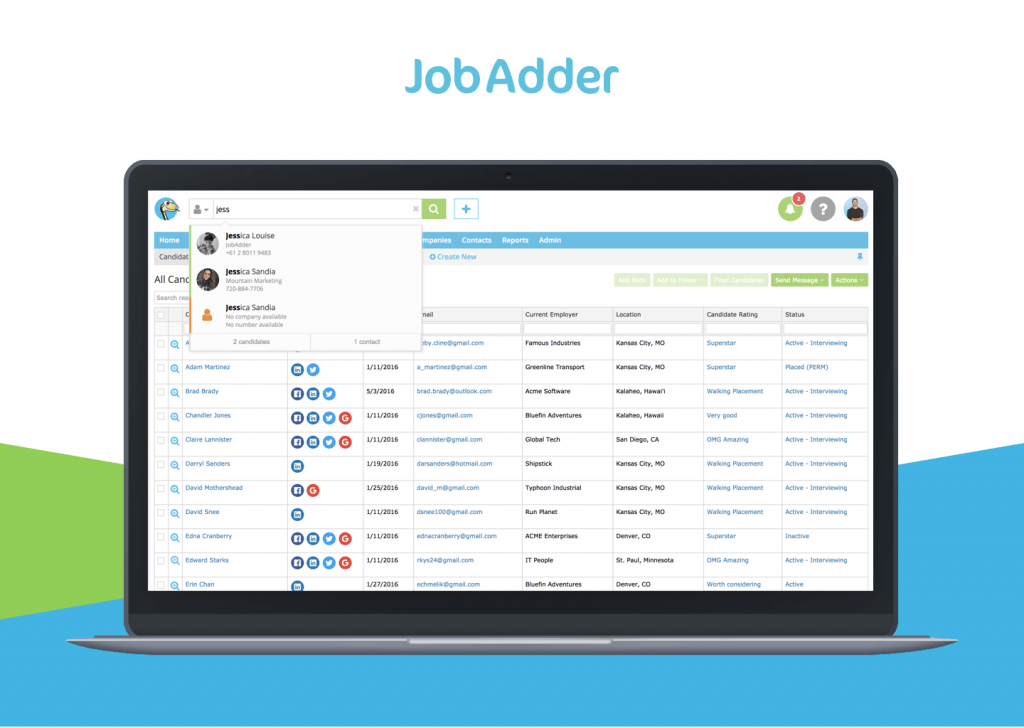 Based out of Sydney, Australia, JobAdder is a crowd favorite among small to medium-sized businesses, though it works well for businesses of any size. JobAdder lets applicants attach video cover letters to their applications — a standout feature considering the majority of recruiting tools don't support this capability.
You can also organize candidates on boards, a feature reminiscent of Kanban boards in project management software. JobAdder is a strong contestant, but if you're looking for a tool that allows a high degree of customization, you might consider other tools.
Recruiterbox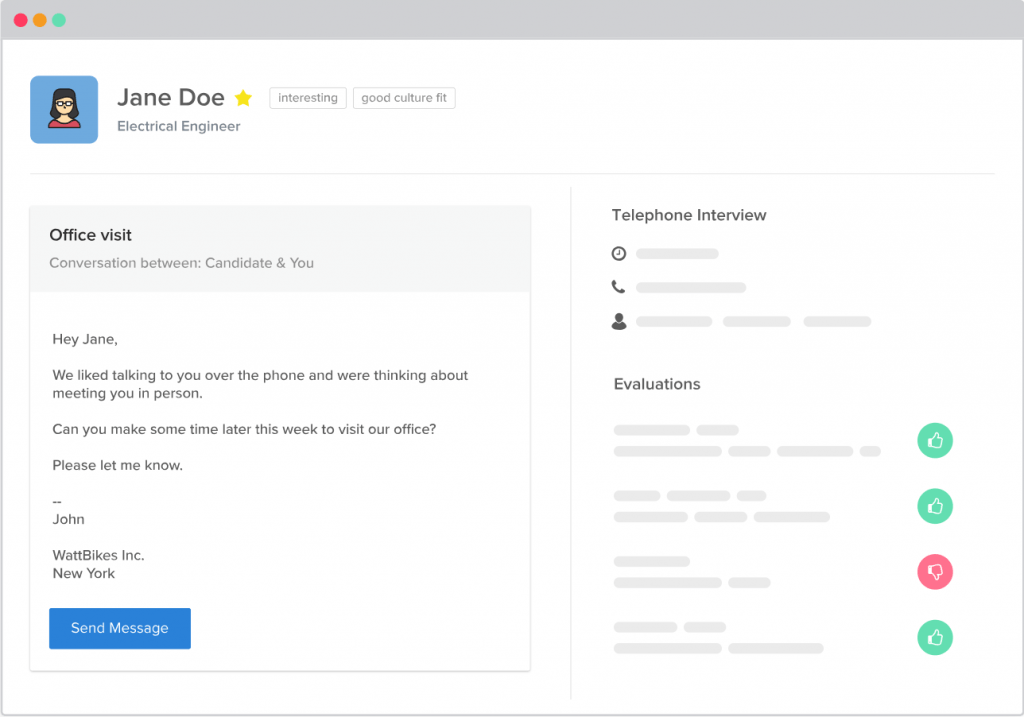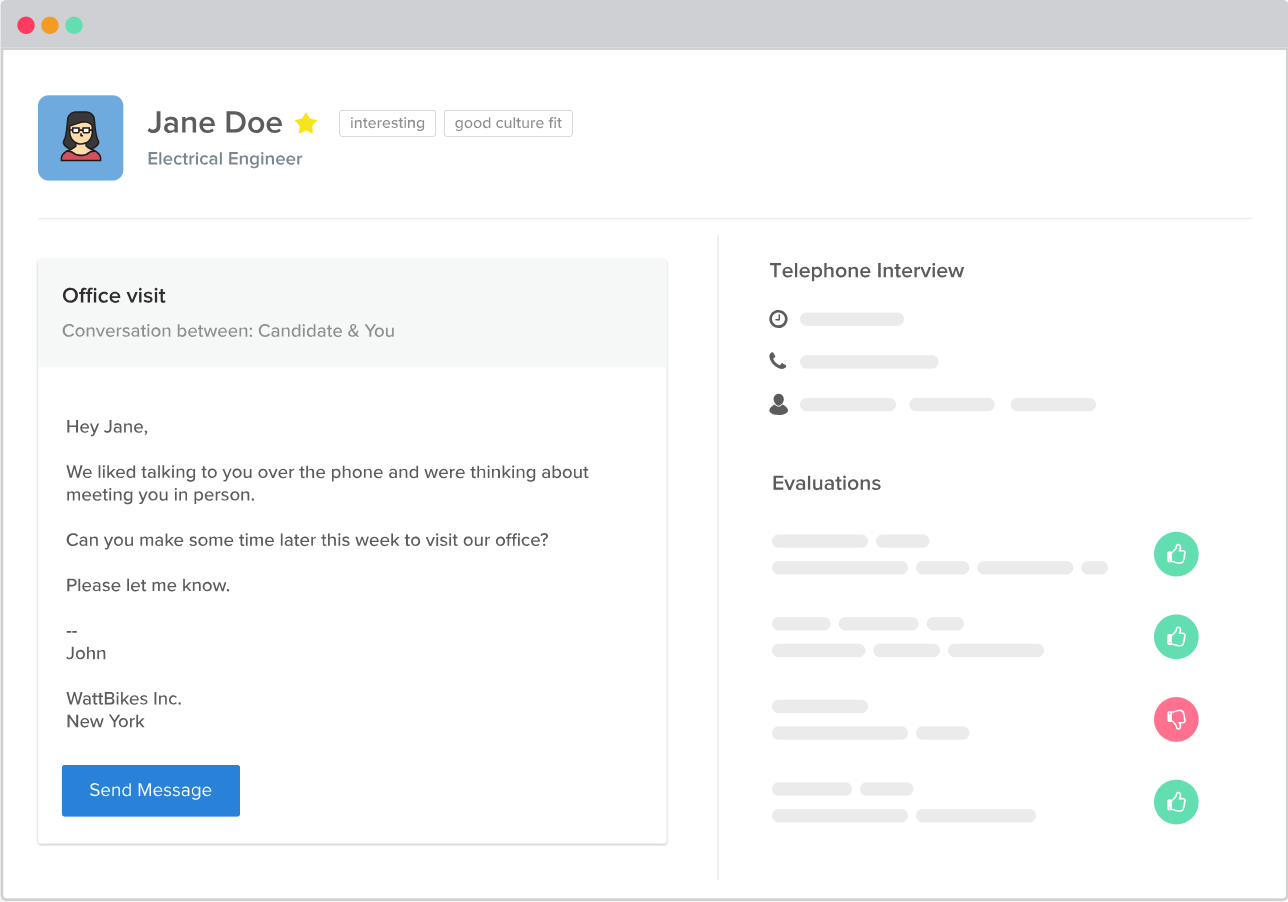 It may be a newcomer to the recruiting software market, but Recruiterbox is already trusted by established brands such as simplehuman, Swift Capital, and Wolfram. Built for smaller businesses, Recruiterbox is easy to use and customize and offers good customer support. The duplication feature makes it easy to combine multiple applications from the same person into one profile, but apart from this, Recruiterbox is a little light on features.
SmartRecruiter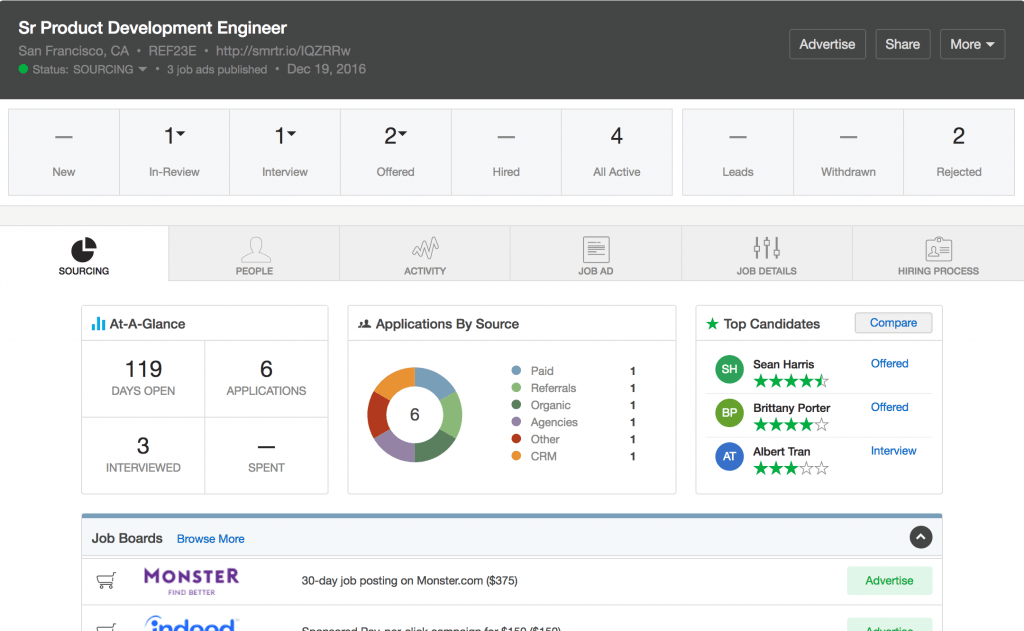 SmartRecruiter is known for its unique recruitment agency marketplace. This allows recruiters to select candidates from a variety of recruitment agencies, all from within the SmartRecruiter system. The system features a clean user interface (UI), easy integration with third-party software, and customized workflows.
SmartRecruiter is priced slightly higher than some of its competitors, and some users cite slow operation and limited reporting as points of frustration.
Let us help with your recruiting software search.
When you're already busy looking for the next great addition to your team, you don't want the added responsibility of finding a new recruiting solution, too. Contact us or fill out the form on our recruiting software page today to get a free short list of the best tools for your business. A consultation with one of our Technology Advisors is free and only takes five minutes.
Top Human Resources Software Recommendations
See why over 8,500 small and growing businesses trust JazzHR to find their next great hire. Try JazzHR commitment-free for 21 days (no credit card required!) and instantly access crowd favorite tools like one-click job posting to dozens of free and premium job boards, pre-screening questions with auto-reject features, integrations with all of the HR tools you need like Zoom video interviewing, and much more. Post your first job for free today.
Rippling is the first way for businesses to manage all of their HR, IT, and Finance — payroll, benefits, computers, apps, corporate cards, expenses, and more — in one unified workforce platform. By connecting every business system to one source of truth for employee data, businesses can automate all of the manual work they normally need to do to make employee changes.
Paycor's HR software modernizes every aspect of people management, which saves leaders time and gives them the powerful analytics they need to build winning teams. Paycor provides a full suite of HCM solutions with a single source of truth for employee data, so users never have to switch platforms, log-in to multiple systems, re-key data or open multiple spreadsheets. Everyday processes become simplified, allowing organizations to focus on their most important work.
Need a Little Help?
Talk with a software expert for free. Get a list of software that's great for you in less than 15 minutes.