Recruiting is hard. And right now, it's especially hard.
The number of job openings is currently at its lowest point since March 2018, and the number of people quitting their jobs is also low. There are still opportunities to recruit people from areas with higher unemployment, but this is cold comfort to recruiters in a tight labor market.
To fill positions, staffing agencies need to broaden their search. This isn't an ideal solution, and it's even worse with poorly-suited tools.
We've outlined six of the best recruitment software systems for agencies, but if you're in a hurry, use our Product Selection Tool to get a free list of personalized software recommendations. We'll ask you a few questions to learn what you need and then send you five vendors that meet those needs the best. Click the banner below to get started.
iCIMS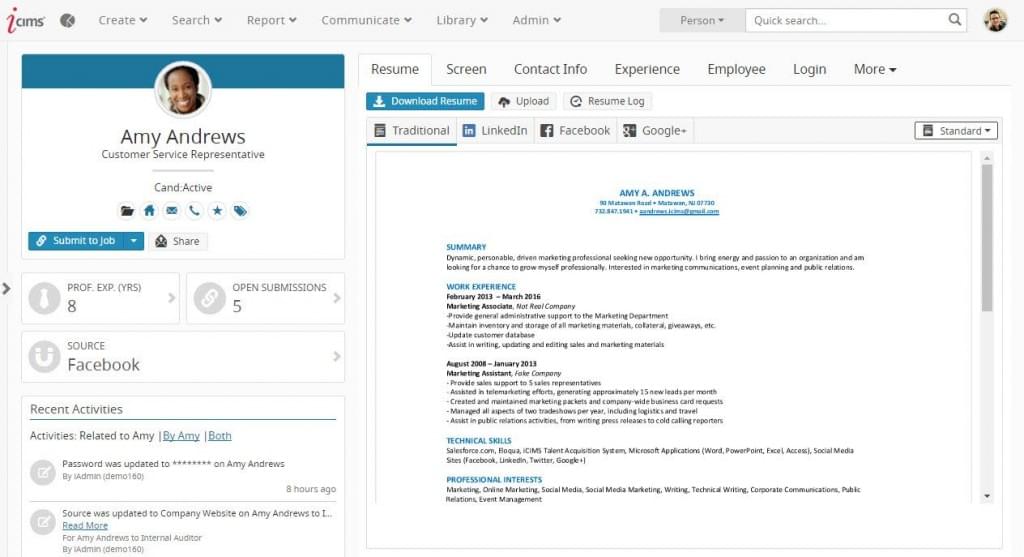 TechnologyAdvice rating: 4.5/5 stars
iCIMS is an enterprise-grade recruiting software system that offers three different product suites: recruitment marketing, advanced communications, and hiring. You can either use all three products together, or you can select products à la carte to integrate them with your existing ATS or HR software.
The recruitment marketing suite lets you build career sites and gives you access to a hiring CRM. The advanced communications suite lets you automate messaging across multiple platforms like Facebook Messenger, WhatsApp, SMS, and chatbot. Finally, the hiring suite includes tools for applicant tracking, offer management, and employee preboarding.
Combined, these products make for a powerful recruiting system that can help reduce the burden of filling tough positions.
---
PCRecruiter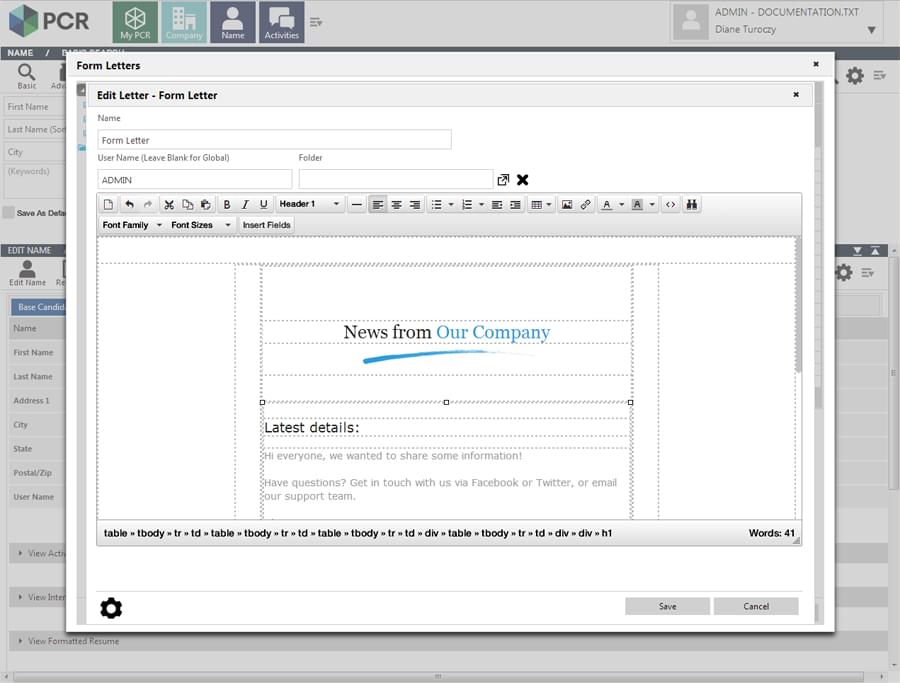 TechnologyAdvice rating: 4.5/5 stars
PCRecruiter is a recruiting system built for enterprise sized companies, and it offers features specifically for staffing agencies. Some notable features for staffing agencies include staffing reports, interview pipeline, EEO/OFCCP handling, boolean search, custom forms, data import, and source tracking candidates.
Agencies use PCRecruiter as a database for open positions and candidates that doubles as a communication hub. The ability to automate communication is especially helpful when dealing with high applicant volume, and communication history is stored in every applicant's record.
Features aside, PCRecruiter is also easy to learn and easy to use. The user interface is clean and intuitive, and a helpful training staff helps new users get up and running quickly.
---
Jobvite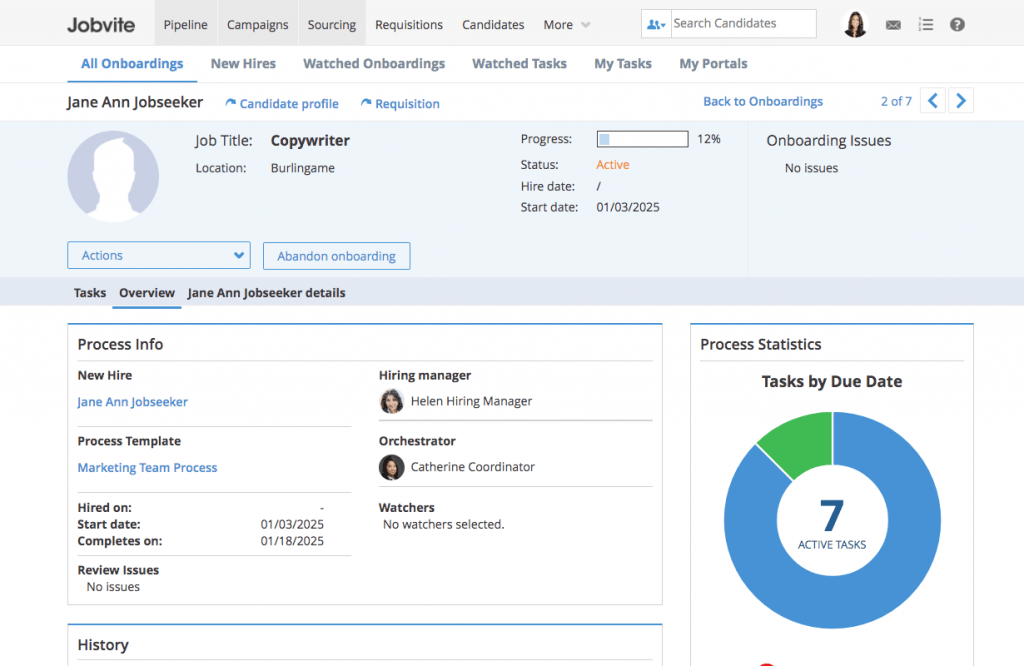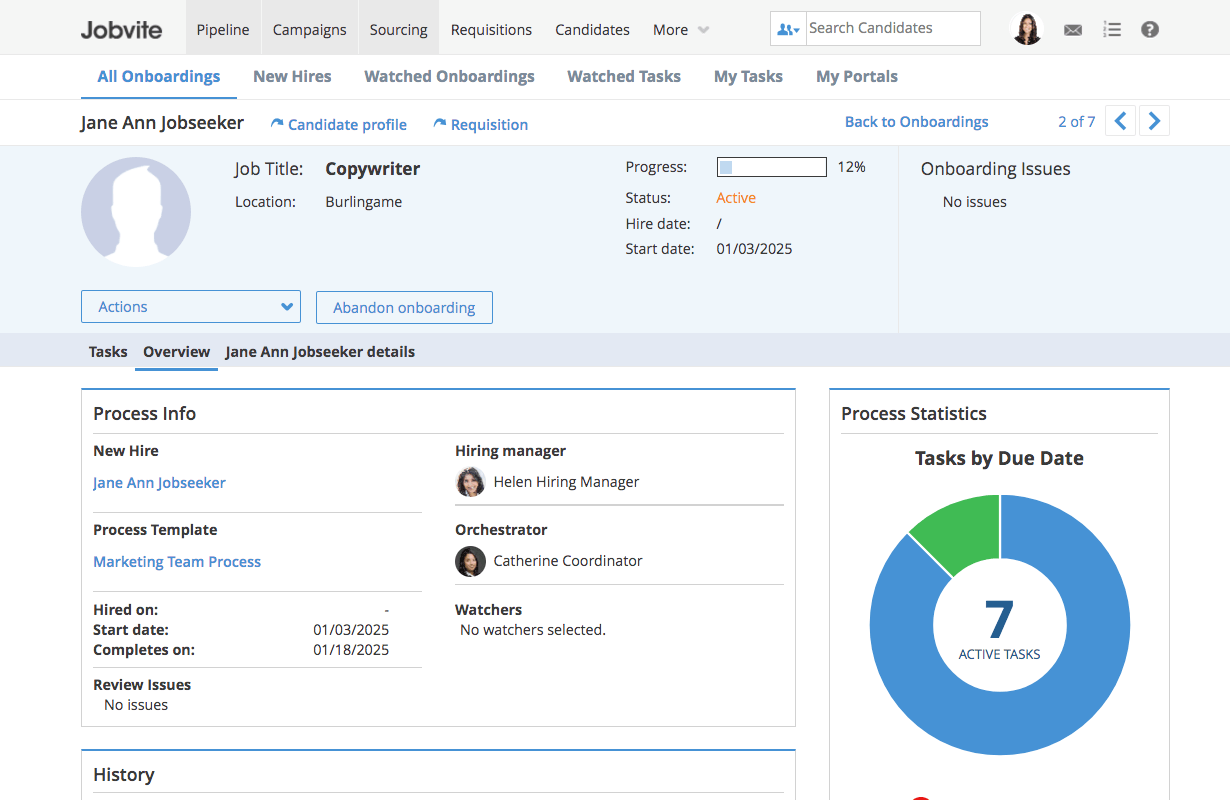 TechnologyAdvice rating: 4/5 stars
Jobvite is a recruiting platform built for businesses of all sizes that uses a continuous candidate engagement (CCE) model for recruiting. Jobvite offers seven different tools for recruiters: Hire (Jobvite's ATS), Engage, Onboard, Brand, Video, Mobile, and Text.
This system is great for making your team more efficient. Using candidate matching, Jobvite Hire sorts through applicants to show you the most relevant ones. When it comes to scheduling interviews, the system recommends times that are most likely to work the best for both parties.
What's more, Jobvite also lets you request video interviews to pre-screen candidates before they come in for an interview. Video interviews are built into the ATS, so candidates enjoy a seamless experience.
---
JobAdder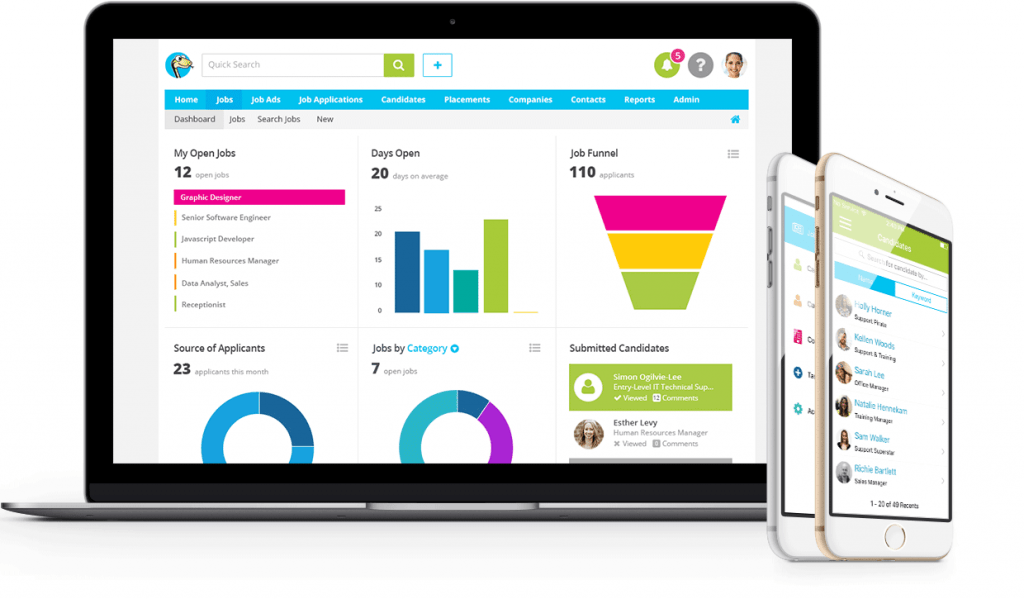 TechnologyAdvice rating: 4.5/5 stars
JobAdder is a web-based recruiting platform that offers nine different tools for staffing agencies. These tools include an ATS, recruitment CRM, timesheet software, SMS communication, analytics, and database search.
Agencies using JobAdder can manage candidate pipelines and different companies they're recruiting for within the ATS. The system automatically distributes job postings to a number of different job board sites and captures applicant details when people apply. JobAdder displays applicant details in the ATS, so you can review them and make interview requests.
JobAdder also offers a recruitment CRM tool, which lets you track candidates from the moment they submit their application to their first day of work.
---
Bullhorn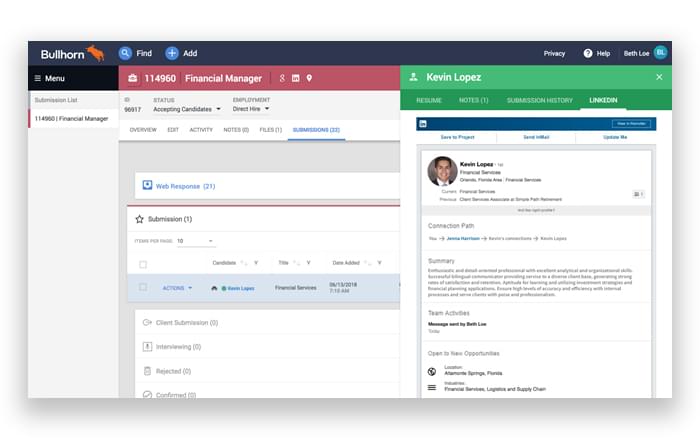 TechnologyAdvice rating: 4/5 stars
Bullhorn makes cloud-based staffing software for agencies of all sizes. Bullhorn's products include an ATS and recruitment CRM, but the company also offers software for billing and invoicing, time and expense, and reporting.
You can purchase these products as standalone solutions, or you can use them all together with Bullhorn One. Bullhorn One lets staffing agencies track and interview applicants, fill jobs, manage timesheets, and send invoices to clients—all in one system.
In addition to offering high quality products, Bullhorn is also known for providing excellent customer service and technical support. After the system is implemented, users also report that the software is easy to use and doesn't take long to learn.
---
Zoho Recruit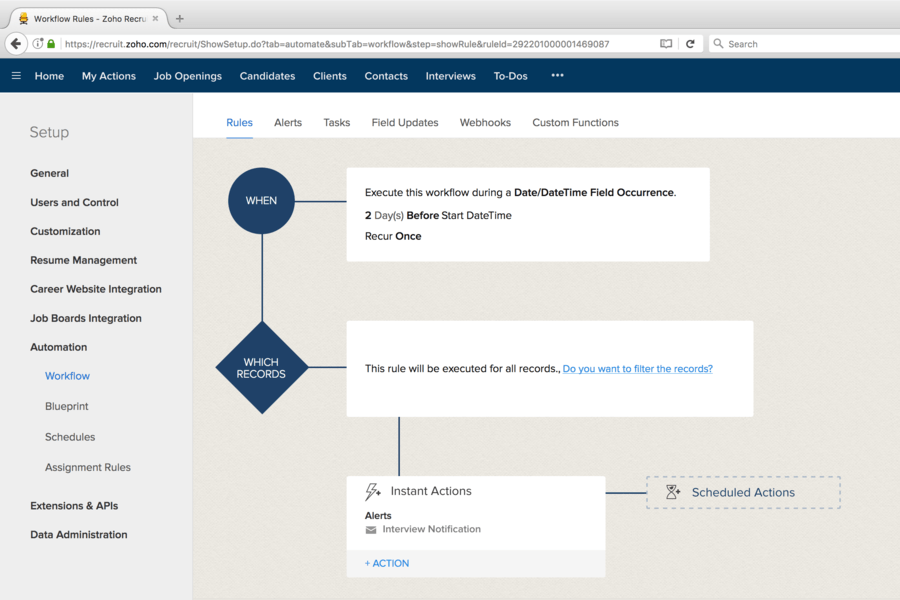 TechnologyAdvice rating: 4/5 stars
Zoho Recruit offers a recruitment platform that comes in three different specializations for staffing agencies, corporate human resources departments, and temporary workforces.
The solution for staffing agencies lets you send job postings to job boards, qualify candidates with pre-screening assessments, schedule interviews and conduct background checks, and build reports to analyze your efforts.
Using Zoho Recruit as a staffing agency, you can build custom workflows that suit your client's terms and automate the application process. From there, candidates can find your job postings on sites like Monster and Indeed, and they can apply through your custom careers site or through LinkedIn.
Get free recommendations based on your specific needs
Finding the right software for your recruiting efforts shouldn't be harder than the recruiting itself. Use our Product Selection Tool to request your free, personalized shortlist of the best recruiting software for your business. We'll save you on hours of research and match you with the perfect fit.