It's hard out here for recruiters and employers. By most accounts, it's a candidate's market, which means those in need of talent have to work harder to find it.
According to a recent SHRM report, 68 percent of HR professionals say they're facing "challenging recruiting conditions," regardless of industry. Fifty-one percent say low numbers of applicants are a major challenge, while 49 percent say competition from other employers is making it harder land the right talent.
ALSO READ: Infographic: Can Social Recruiting Work for Your Office?
When recruiters and employers do find talent, it's not always qualified talent: According to the same report, 84 percent of HR professionals say they've seen skills shortages in their job applicants over the last year.
What's a recruiter to do in these trying times? The answer lies partially in finding the right recruiting technology. Of course, there are a ton of recruiting platforms out there, so figuring out which one will help your company find the right candidates can be difficult.
Here, we look at six recruiting technology vendors that are all striving to help recruiters source better talent.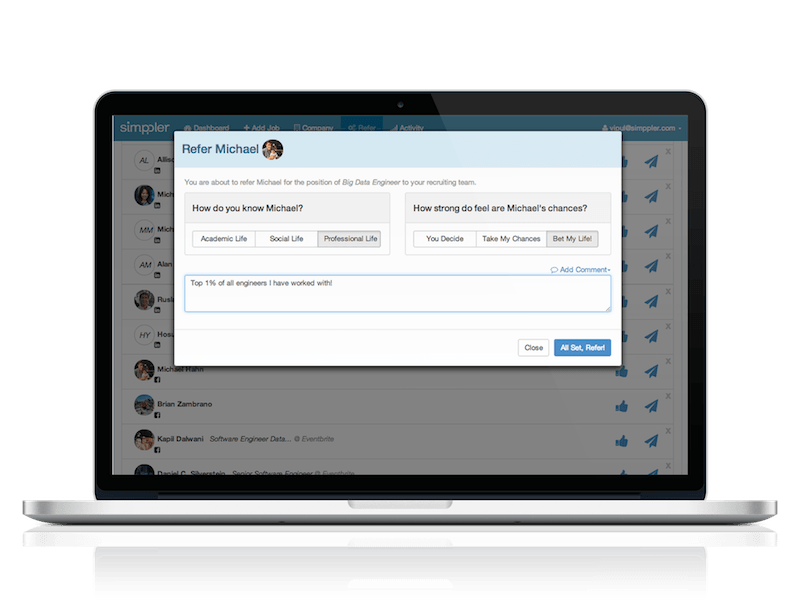 Employee referrals are touted as one of the best ways to source candidates, and for good reason: Referred employees take less time to hire, stick around for longer, and do better once they're on job.
But an employee referral program is only a good way to source talent if employees participate, and if the referrals they share are actually suited to the company. Simppler tackles both of these issues. On the subject of employee participation, Simppler injects some gamification into the proceedings, which motivates employees to get their names on the leaderboard and win prizes by referring candidates. As for referral quality, Simppler's data-driven recommendation engine automatically identifies which of an employee's connections are qualified for a given role at the organization.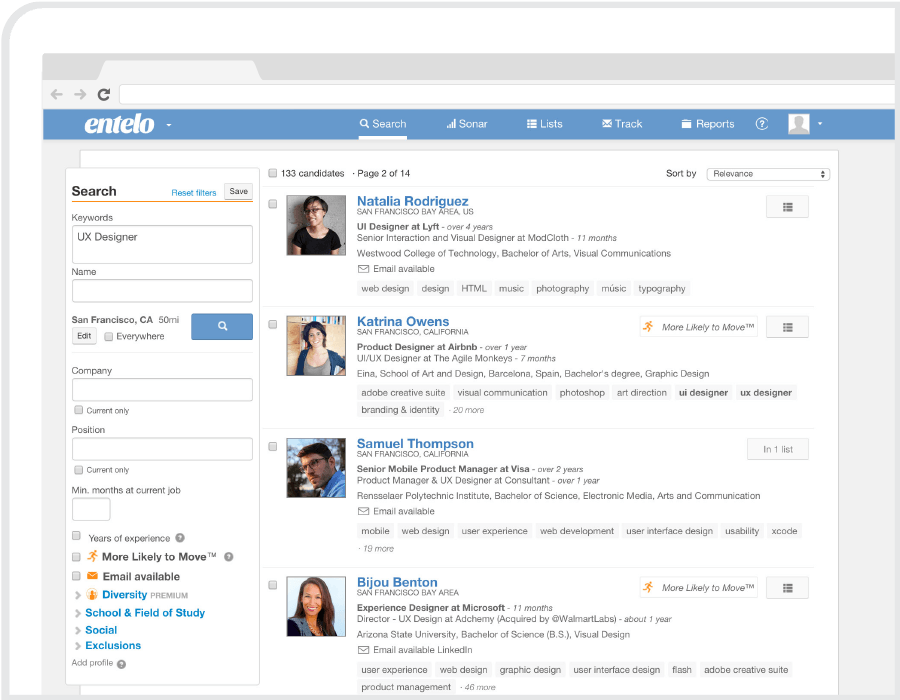 Entelo Search is Google for recruiters: The platform offers access to a searchable database of more than 275 million candidates. Entelo Search keeps candidates' profiles updated by aggregating data from more than 50 Web sources. For those organizations that prefer the hands-on approach, Entelo Search is a great way to source talent.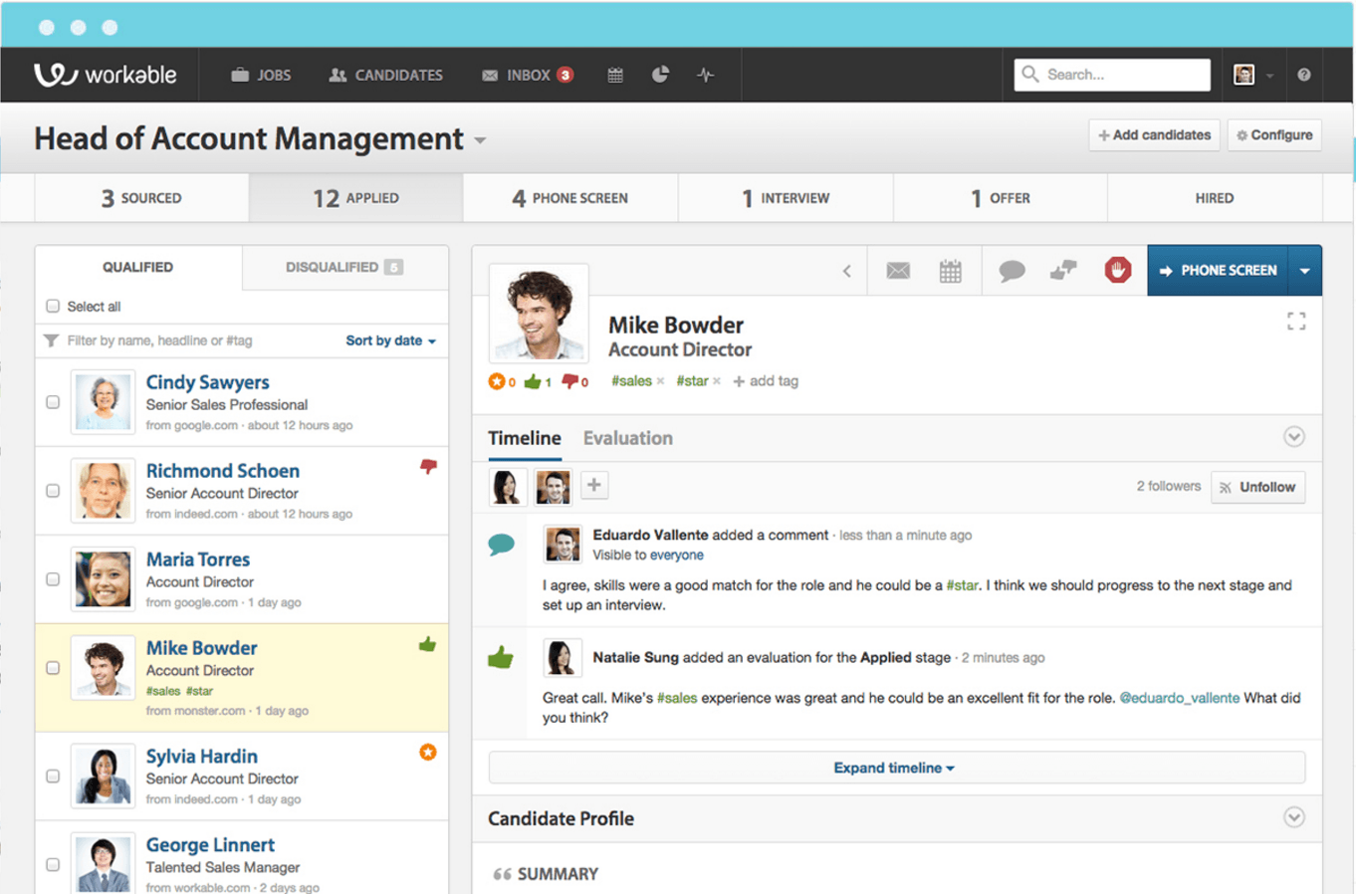 Sourcing talent can be especially difficult for startups and small businesses. These organizations have neither the manpower to put a dedicated recruiter on the job, nor the budgets to hire agencies or purchase expensive software.
Workable is a nice solution for these business, because it's comparatively inexpensive at $39 a month for the most basic plan. It's also a web-based platform, which means no downloads or complicated implementation — again, things that few small businesses have time for.
Workable gives businesses access to all the trappings of recruiting tech — career sites, one-click posting to multiple job boards, custom applications, etc. Sure, there are a lot of other solutions that do the same thing, but few can compete with Workable's scalability.
ALSO READ: 15 of the Best Job Listing Sites for Employers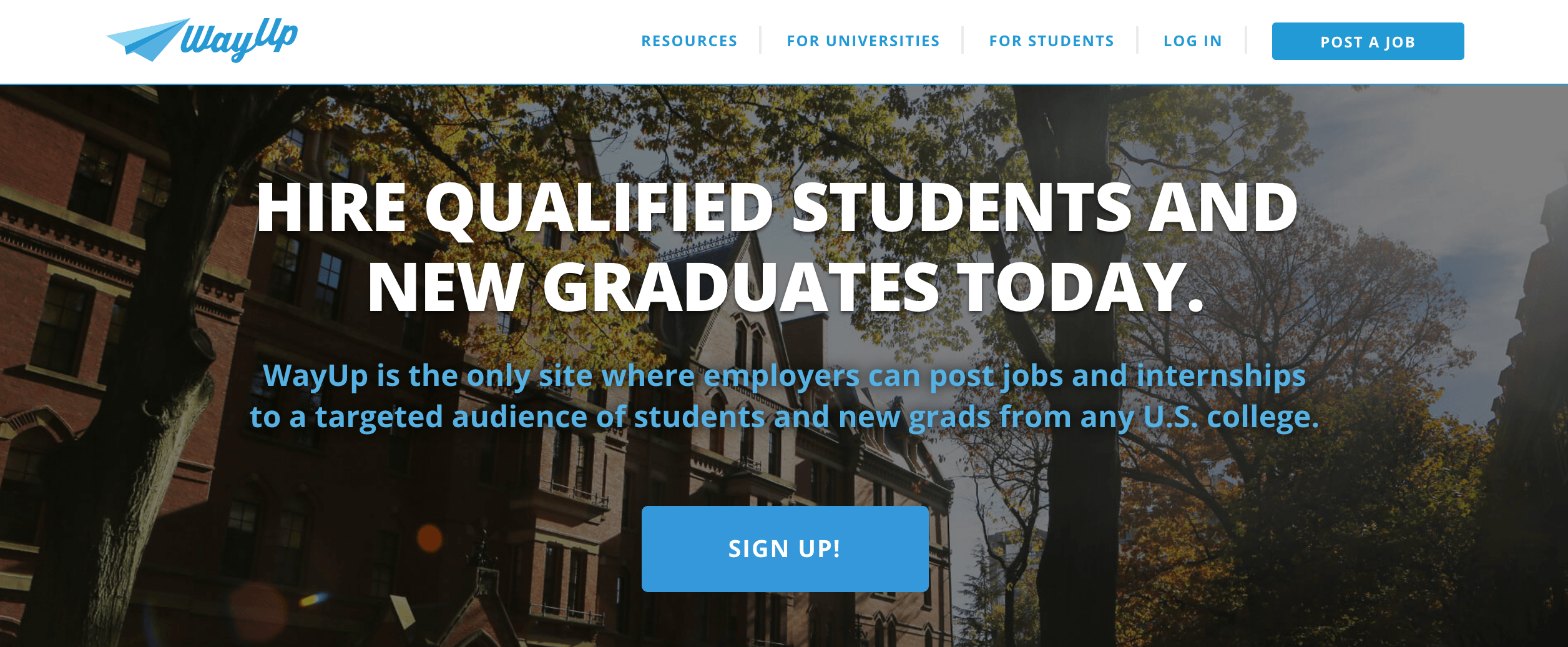 WayUp helps organizations source from a very particular subset of talent: college students and recent grads. As such, it's not the sourcing solution for everyone. But if these are populations that your organization needs, you'd be wise to check out WayUp.
Employers post jobs, specify their criteria, and wait for applicants who match those criteria to apply. What's especially cool is that WayUp only notifies applicants who fit the bill. For example, if an organization only wants to hire students/new grads from one particular city, WayUp will only notify students/new grads from that city about the job post.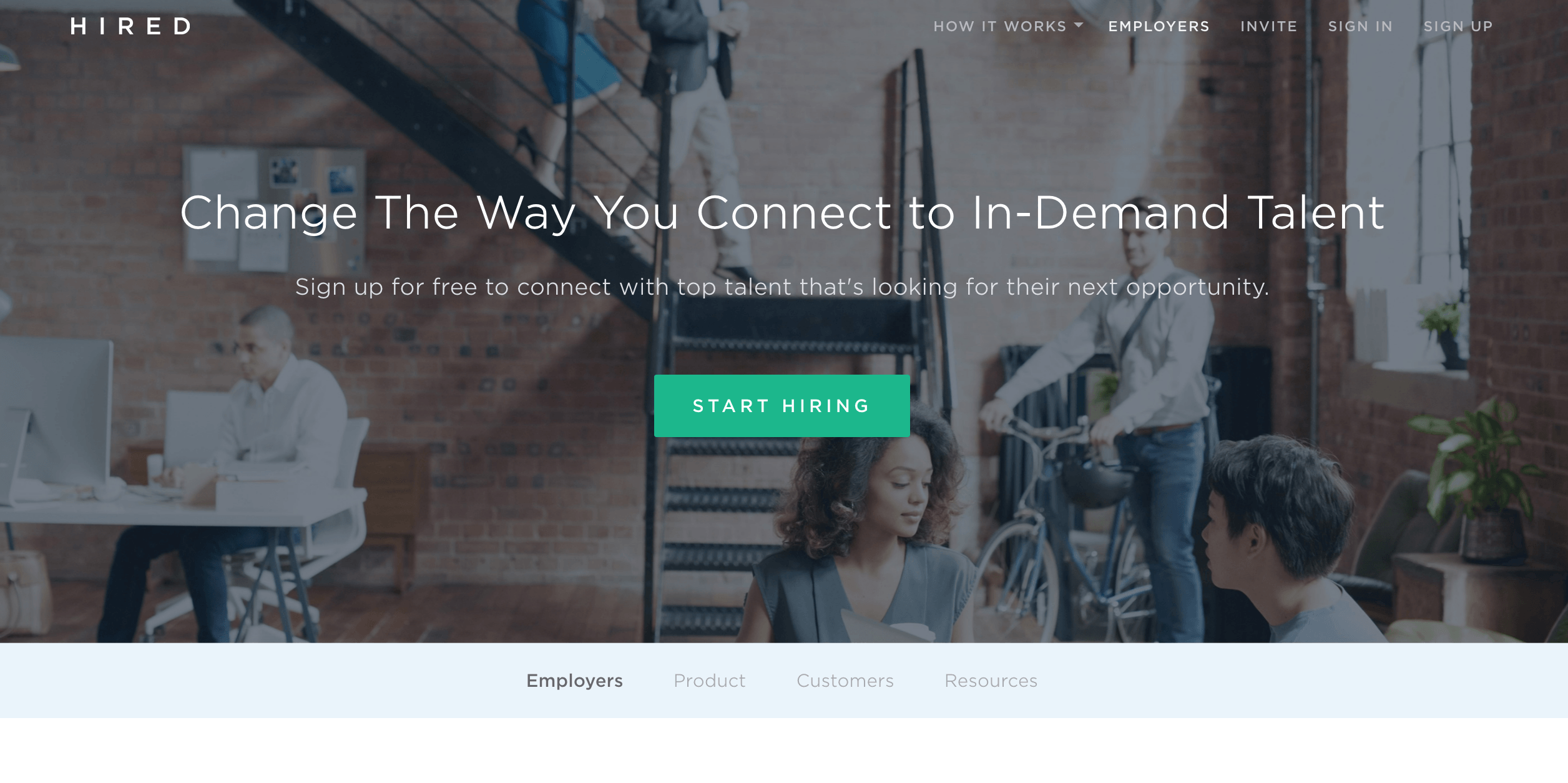 Hired is another sourcing solution that definitely isn't for everyone. This particular platform flips the hiring process upside down. Candidates create profiles, and employers and recruiters then sort through those profiles and send interview requests to the candidates they like.
Basically, on Hired, the employers apply to the candidates, rather than the candidates applying to the employers.
Hired requires a little extra effort, and some employers won't enjoy shifting the power balance, but it's a candidate's market. Job seekers are often calling the shots already. Hired just puts it all in the open.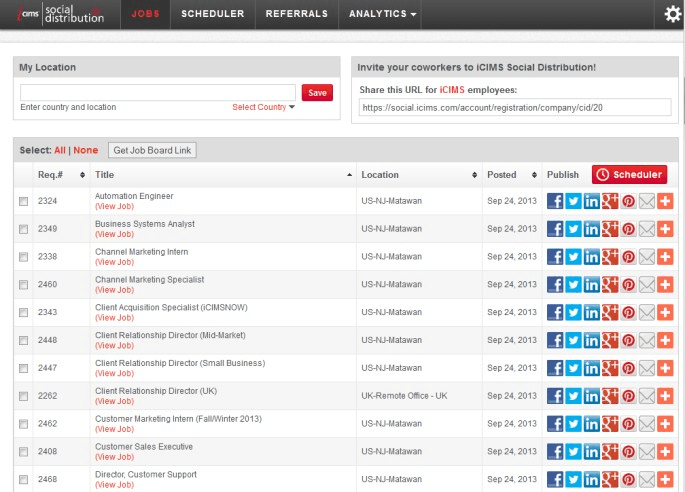 iCIMS is a big platform. It essentially does everything, from social recruiting and applicant tracking to talent pipelining and onboarding. iCIMS is the sourcing solution for organizations that don't want to stop at sourcing. Some organizations can afford that; others can't. Some organizations want all the bells and whistles in one platform, while others prefer a "best-of-breed" approach. Companies that do have the money and the need may want to give iCIMS a spin.
To be fair, you don't have to purchase all of iCIMS's services at once. You can opt for just iCIMS Recruit without also buying iCIMS Connect and iCIMS Onboard.
* * *
For every recruiting challenge an employer faces, there's a technology vendor out there trying to solve it. If your biggest challenge is finding the right candidates, we suggest starting with this list. It might contain exactly the solution you're looking for. To see a complete list of applicant tracking and recruiting platforms, visit the TechnologyAdvice Product Selection Tool.
---
Matthew Kosinski is the managing editor at Recruiter.com. He's also an MFA student in poetry and the company's resident Drake enthusiast.