Employee satisfaction is one of those HR buzzwords that everyone loves to toss around, but few know how to measure. Surveys, engagement tools, and talking to your employees regularly can help, but it's also important to stay alert.
ALSO READ: 6 Ways to Reduce Employee Attrition That Have Nothing to Do With Beer
What kind of behaviors do your employees exhibit around the office? Do they seem frustrated, detached, bored? And how do you quantify these emotions? It helps to watch out for specific actions and attitudes that often precede a job change or a sudden, spiteful resignation.
If you notice any of the signs on this list, it could be an indicator that your employees are unhappy.
1. They leave sticky notes on their monitor that say, "I'm unhappy."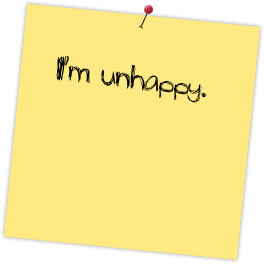 2. They block off time on their calendars to "sob in car."

3. They opt out of group lunches to eat their feelings in solitude.

4. They spend the last half of every hour hiding in the bathroom.

5. Your customer service lines are tied up with employees who "just need someone to talk to."


6. They get up in the middle of meetings to jump out of the window.

7. Your office safety sign says, "Days Since Last Table Flip: 0."

8. Defeatist Slack channels start appearing in your sidebar:
#placesiwouldratherberightnow

#reasonsihatethisplace

#literallyjustacountdowntoretirement

9. Somehow Friday afternoon beers have turned into Monday morning shots.

10. You've seen multiple people eating tubs of cookie dough at their desks.


11. Business casual Friday devolves into barely-out-of-bed Wednesday.


12. Someone gets stuck in the elevator and doesn't bother to press the alarm button.


13. People no longer make any effort to fake their fake sick days.


14. Your tires are mysteriously deflated at the end of every day.


15. You thought Carol came in early and stayed late, but now realize there's been a mannequin at her desk for the past month.

16. Your employees come to work wearing Guy Fawkes protest masks.


17. You catch them playing Fruit Ninja during a compensation review.


18. You find tally marks for "days in captivity" carved into their desks.

19. They seem visibly dismayed every time you enter the room.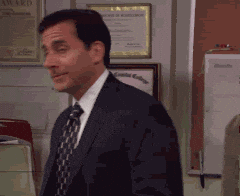 * * *
Again, if you or anyone you know suffers from these symptoms, it might be time to invest in an employee engagement program. Or, you know, start rethinking your recruiting strategy to get a jump on the mass exodus.
Top Human Resources Software Recommendations
See why over 8,500 small and growing businesses trust JazzHR to find their next great hire. Try JazzHR commitment-free for 21 days (no credit card required!) and instantly access crowd favorite tools like one-click job posting to dozens of free and premium job boards, pre-screening questions with auto-reject features, integrations with all of the HR tools you need like Zoom video interviewing, and much more. Post your first job for free today.
Rippling is the first way for businesses to manage all of their HR, IT, and Finance — payroll, benefits, computers, apps, corporate cards, expenses, and more — in one unified workforce platform. By connecting every business system to one source of truth for employee data, businesses can automate all of the manual work they normally need to do to make employee changes.
Processing routine HR tasks by hand and entering data in multiple systems can be time consuming and risky. That's why leaders depend on Paycor for a modern, adaptable, and unified system for all things HR. From engaging employee self-service, mobile push notifications and company updates to unlimited workflows, reminders, and notifications, Paycor's HR software helps you get out of the weeds so you can focus on bigger priorities like attracting, retaining and developing employees.
Need a Little Help?
Talk with a software expert for free. Get a list of software that's great for you in less than 15 minutes.