Although BambooHR is a great human resources management system (HRMS) for streamlining HR processes, its wide range of modules means you may be missing out on some of the more advanced features that your team needs.
If that's the case, our shortlist of top BambooHR alternatives below can help you fill in where it's lacking:
What are the top BambooHR alternatives?
| | | | | |
| --- | --- | --- | --- | --- |
| | BambooHR differentiator | Starting price | Free trial? | |
| TriNet Zenefits | EDI carrier feeds | $8/employee/mo. | 14-day | Try Zenefits |
| Gusto | Automatic payroll | $40/mo. + $6/employee/mo. | No | Try Gusto |
| Namely | 360-degree feedback | Contact sales | No | Try Namely |
| Zoho People | Training courses | $1.25/user/mo. or free plan | 30-day | Try Zoho |
| Homebase | Automated scheduling | $20/location/mo. or free plan | No | Try Homebase |
Explore our HR Software Guide for a complete list of solutions to fit your needs.
TriNet Zenefits: Best for benefits administration

At its core, TriNet Zenefits is a human resources information system (HRIS) with additional price plans and add-ons for more advanced features. Like BambooHR, it offers modules covering most HR management processes, from recruiting to onboarding, payroll, workforce management, and performance.
TriNet Zenefits includes benefits administration software features in all plans if you use a Zenefits broker. On the other hand, with BambooHR, this is an add-on feature. Even then, you will still have to purchase a benefits plan with an insurance broker and spend time setting up your unique plan in BambooHR.
In contrast, you can save money by purchasing benefits directly through Zenefits' partners, including:
Using Zenefits' broker partners means faster benefits administration for your teams, but you can still bring your own broker. Using your broker incurs an additional fee of $5 per employee per month. So, if you want to simplify the benefits selection process, automate open enrollment and notifications to employees and carriers, and reduce your benefit administration costs, consider Zenefits instead.
Zenefits and Gusto provide a range of comparable features – check them out in our video deep-dive below:
Gusto: Best for automated payroll

Gusto started as a payroll software but has since become a full-fledged HRMS with features comparable to BambooHR. However, because of its start in payroll processing, Gusto outshines BambooHR in this department and is even one of our favorite payroll platforms.
BambooHR can accommodate various payroll schedules, deduct and file federal and state taxes on your behalf, and sync employee time and benefits data with payroll. Gusto offers the same, plus more payroll-focused features like unlimited payrolls per month to correct payroll errors immediately.
In addition, Gusto accommodates your distributed teams with payroll support for employees and contractors in all 50 states. You can also opt for an add-on to onboard, manage, and pay contractors in more than 120 countries.Therefore, Gusto may be the better option for your workforce if you have particularly complicated payrolls with a mix of employee classifications and pay rates.
Namely: Best for customizable performance management and engagement features

Namely targets mid-sized companies needing more than a centralized employee records database or payroll and benefits management. Instead, it focuses on providing you with accessible reports to track important HR metrics and create a more positive workplace culture and employee experience.
Beyond built-in, full-service payroll, user access controls, and customizable reporting, Namely's biggest BambooHR differentiator is its robust performance management features. In particular, it facilitates multiple review cadences beyond traditional review cycles, including immediate or 360-degree feedback and performance improvement plans.
Namely also includes a social media-like newsfeed to post company announcements, celebrate birthdays and work anniversaries, publicly recognize peers, and like, react, and comment on posts, which BamhooHR lacks.
Additional elements like dynamic organizational charts and customizable employee profiles make it easy for employees to find and engage with their coworkers, making it a more enjoyable HR software to interact with.
Check out our Top Performance Management Software shortlist for some other great performance management solutions.
Zoho People: Best for employee training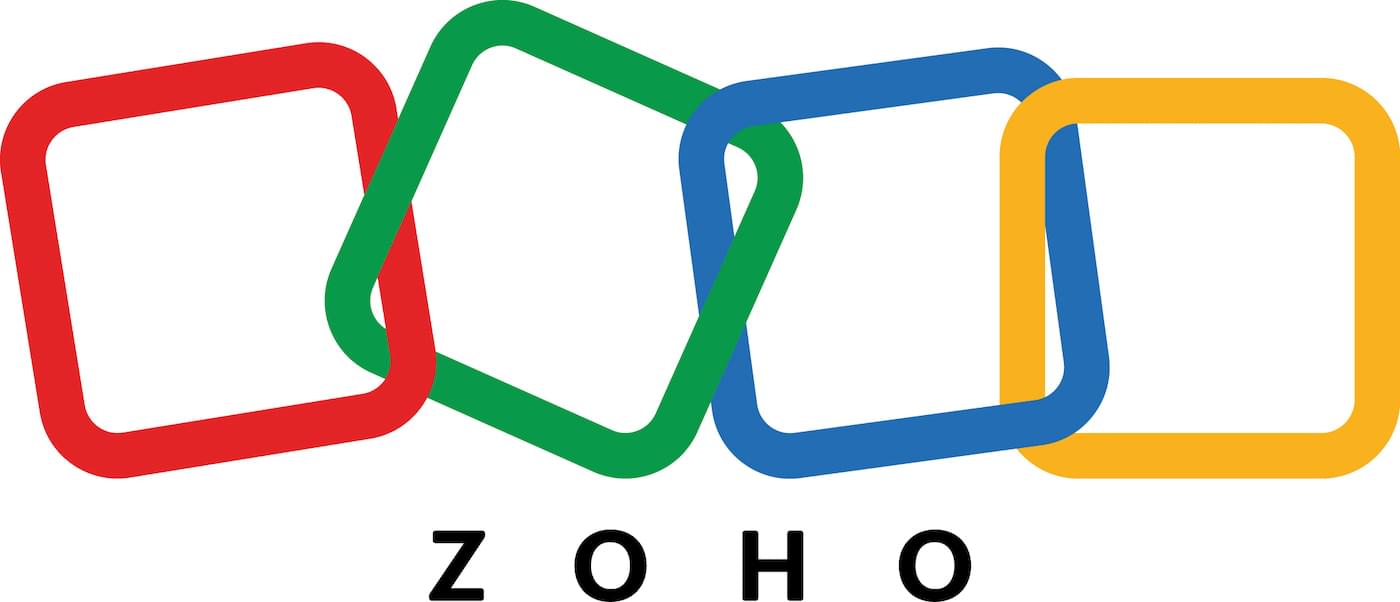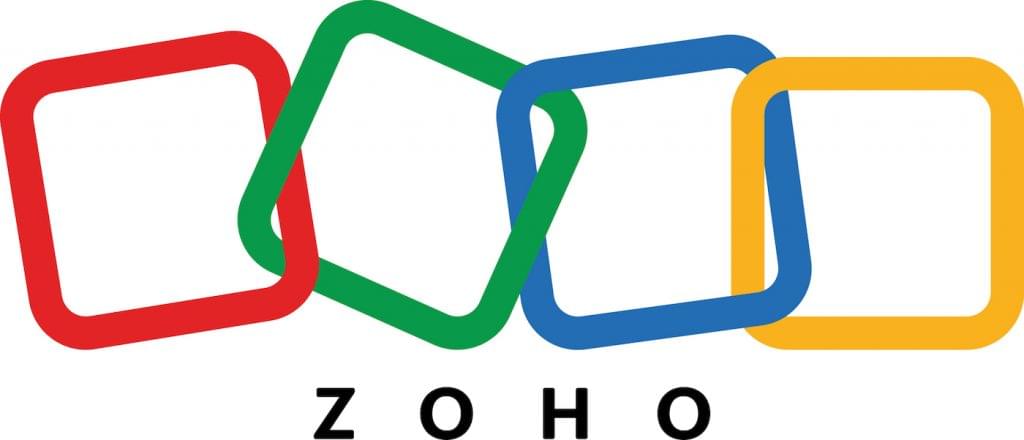 Like BamhooHR, Zoho People is an all-in-one HR software with modules supporting every stage of the employee life cycle. Users also praise Zoho for its user-friendly talent management interface that allows you to navigate through disparate HR processes with ease.
One of the areas where Zoho does well — and BambooHR falls short — is its training and career development module. Zoho People provides employees with options to learn in the style that's best for them, including blended learning features to accommodate self-paced, live virtual, or traditional classroom methods.
In contrast, you must integrate third-party learning management system (LMS) software with BambooHR, from which BambooHR will record completed training courses in employee profiles. Zoho People's LMS is a native add-on to its Essential HR, Professional, or Premium plans for an additional $18 per user annually. It is automatically included in its Enterprise and Premium Plus Plans.
So, if your business requires specific training for your team or you want to use learning to increase employee engagement, Zoho People can facilitate customized learning paths and course schedules. In doing so, you can improve new hire ramp-up times and other recruitment metrics while fostering a culture of continuous learning.
Homebase: Best for complex scheduling for hourly teams

Homebase is an HR software platform for small businesses, especially those with hourly employees. In addition to providing an employee directory, Homebase helps small businesses with:
If you're a small business, Homebase can help you consolidate several HR tasks that usually occur in separate systems. For example, Homebase integrates with some major POS systems, like Square and Toast. By combining your POS and employee scheduling data, Homebase can help monitor and even forecast future labor costs to help with budgeting.
Similar to BambooHR, payroll with Homebase is an add-on feature for an additional $39 per month plus $6 per employee per month. However, adding payroll to Homebase's free plan gives you capabilities similar to Gusto for cheaper — plus POS integrations and basic scheduling, which Gusto does not offer.
And, if you lack a fully-fledged HR staff for your business, Homebase offers an HR pro advisors add-on to assist your business's HR situations. For example, Homebase's HR pros can review your company policies or advise you on HR matters to help develop a harmonious working environment and reduce the risk of employment law violations.
What are the limitations of BambooHR?
Although BambooHR includes many out-of-the-box capabilities compared to other SMB HR platform competitors, you may want to consider alternatives if you need:
Check out BambooHR's pros and cons in the video below:
Choosing the right BambooHR alternative
BambooHR's vast selection of modules means you may miss out on the customization you need in certain areas. If so, consider one of these vendors that address BambooHR's shortcomings:
If you're still unsure if these BambooHR competitors are right for you, check out our HR Software Guide for a complete list of solutions.
Technology Advice is able to offer
our services
for free because some vendors may pay us for web traffic or other sales opportunities. Our mission is to help technology buyers make better purchasing decisions, so we provide you with information for all vendors — even those that don't pay us.