This post has been updated for 2021.
A mainstay of human resources software, ADP Workforce offers solutions for businesses of all sizes and of varying needs. But ADP may not meet your company's needs. Not every company needs a full-service human resources information system (HRIS), and ADP Workforce doesn't meet some companies' unique requirements for HR features. Whatever the reason you're looking for ADP's competitors, we've got the best HR solutions for your needs.
This list is broken down into two types of ADP's main competitors: best of breed and best overall. Mix and match the best of breed tools to build the right HR network for your company's needs, or choose one of the full-service ADP alternatives that caters to your company's size.
Need help finding the exact software your company needs? Our TechnologyAdvisors connect businesses with their perfect HR software every day. Click on the image below to get your fast, free recommendations.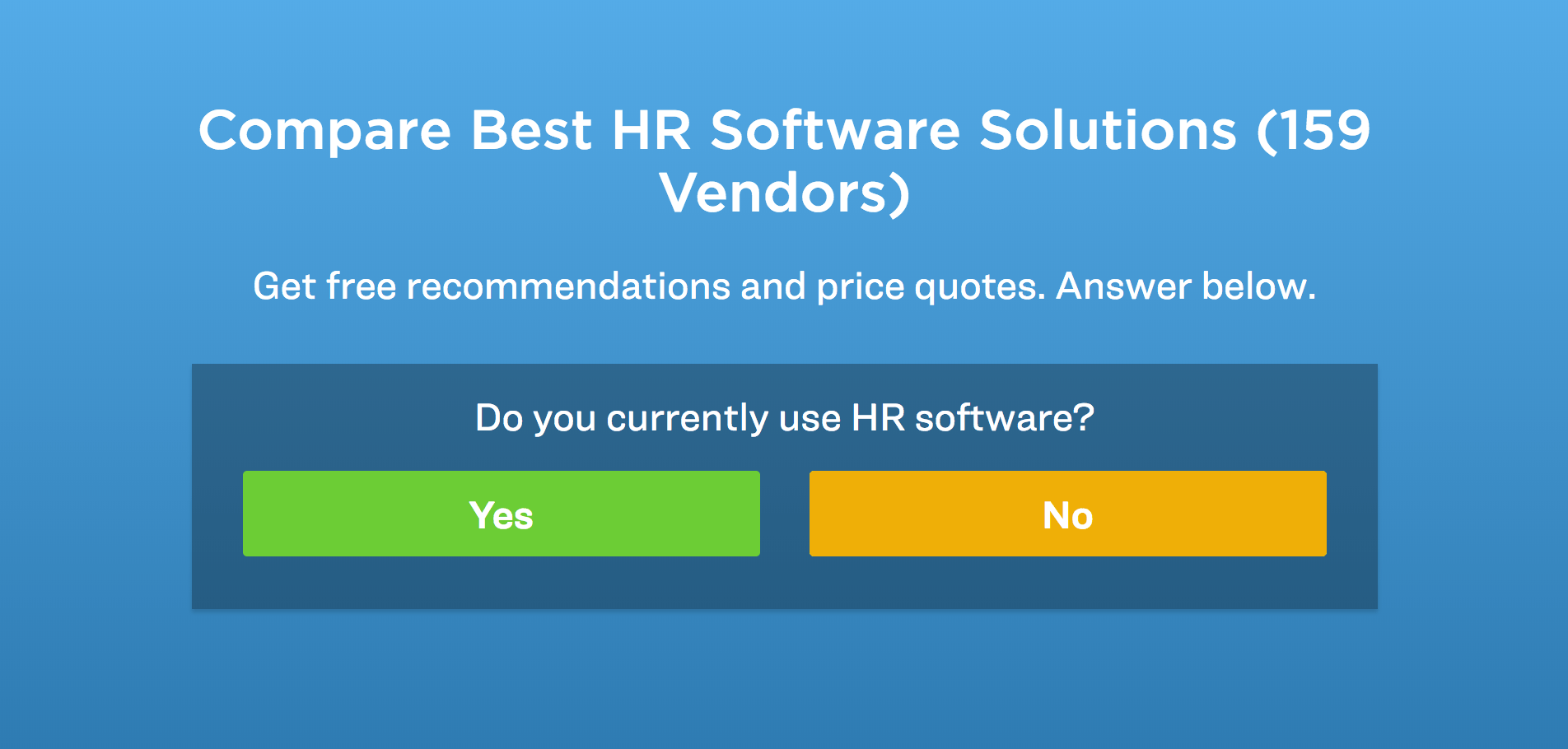 Best of breed ADP competitors
Small business payroll provider: Paychex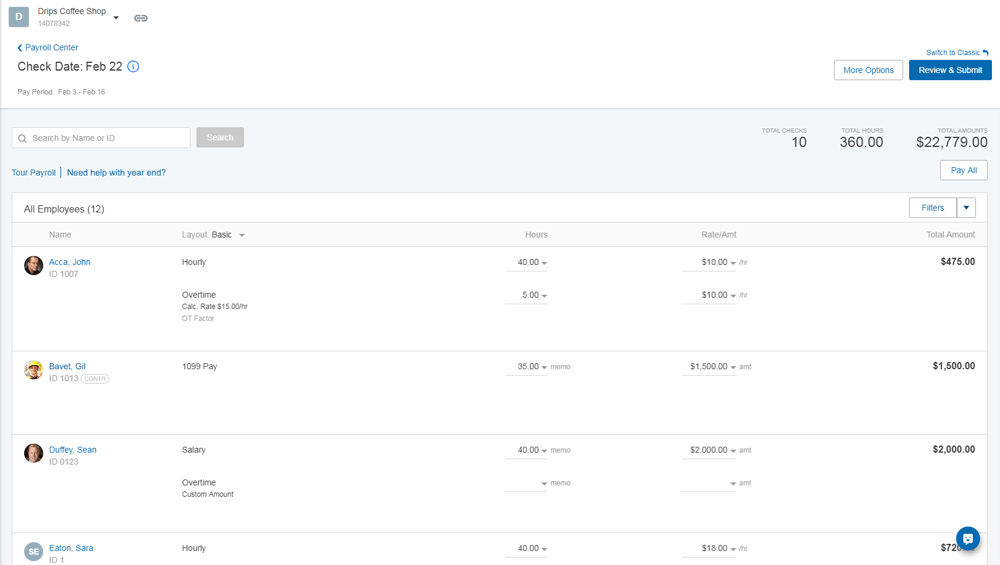 Paychex has payroll solutions for all business sizes and service needs, from small businesses with few complicated tax Paychex has payroll solutions for all business sizes and service needs, from small businesses with few complicated tax exceptions to professional employer organizations (PEO) and multinational enterprise businesses with several payroll tax codes to balance. Paychex provides helps small businesses process payroll and file taxes but doesn't require companies to pay for payroll processing services they don't need. It includes a mobile self-service app and integrates with QuickBooks and other third party software. Employees also get a self-service portal to update their personal and direct deposit information.
Also Read: ADP vs Paychex: 2021 Comparison
Enterprise payroll company: UltiPro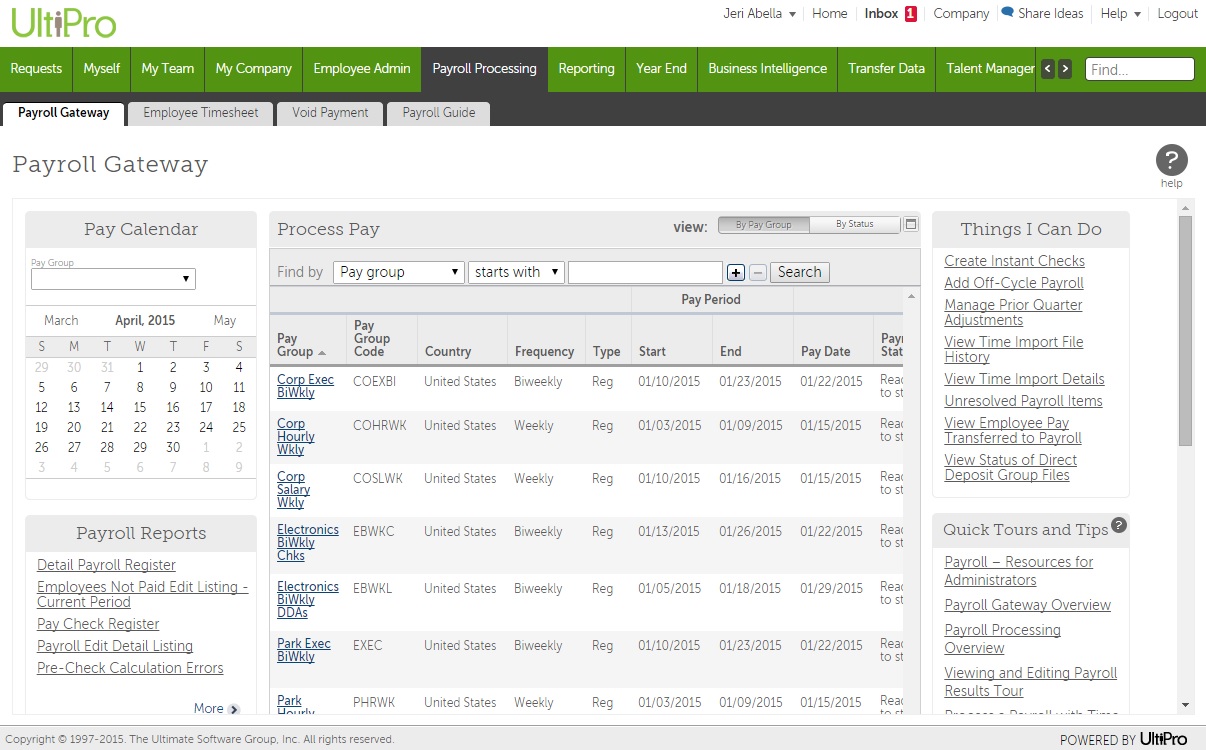 UltiPro's cloud based payroll software within their human capital management solution (HCM) makes payroll management easy for companies with multiple locations across the US and Canada, including PEO services. Use the Smart Tax Search to automatically apply federal and local tax codes, which are updated quarterly to ensure compliance. Use the Payroll Gateway to access the latest payroll information and quickly process employee checks, direct deposits, and off-check payments from a single location.
Also Read: UltiPro vs Workday: 2021 Review
Time and attendance: Buddy Punch
Use Buddy Punch's time and attendance tool to track employee time and attendance and schedule your employees all from a browser, mobile app, or by scanning their individual QR code. It doesn't take long to set up an account and get employees started with the tool. Buddy Punch has native connections to other major payroll software, including QuickBooks payroll software, or you can export the time and attendance data via .csv or Excel file.
Talent: SmartRecruiters
The SmartRecuriters best of breed recruiting and ATS tools connect companies with the employees that will best fill their open positions. The tool breaks the recruiting and hiring process into 3 main areas: attract, select, and hire, each with corresponding tools that help companies find and hire the best talent efficiently. The software includes data visualizations that help teams understand where the process needs improvements and where to celebrate the best wins.
Benefits: Lumity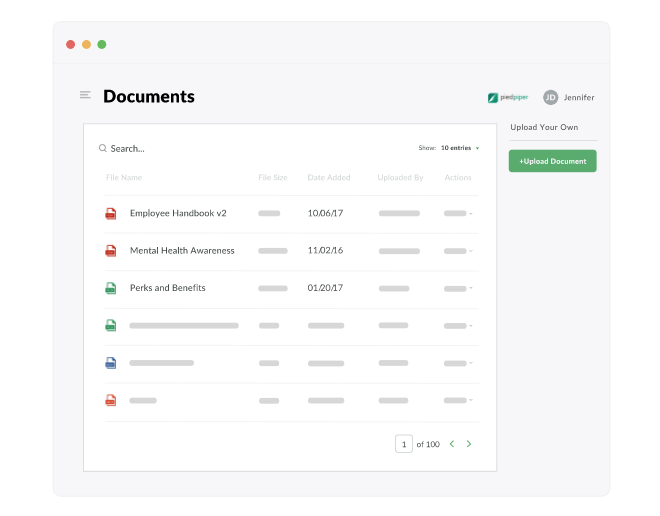 Lumity is a benefits administration portal. It provides easy access to plan information employees need to make an informed decision. It also includes critical data analytics that companies need to optimize their benefits offerings. Employees can receive dedicated expert guidance when managing their benefits, and companies get data-driven insights into the benefits their teams use most.
Best overall ADP alternatives: SMB HRIS
Zoho People
The Zoho family of software is known for providing low-cost options for companies of all sizes. Zoho People is a full HRIS that combines unlimited payroll, employee recruiting, applicant tracking, HR data, benefits, and people management tools in a single interface. Automate many HR services and receive notifications for important dates and tasks. Zoho People works best when companies purchase and integrate the tool with other Zoho products, but it also integrates with best of breed third party software, such as Quickbooks or GSuite.
Zenefits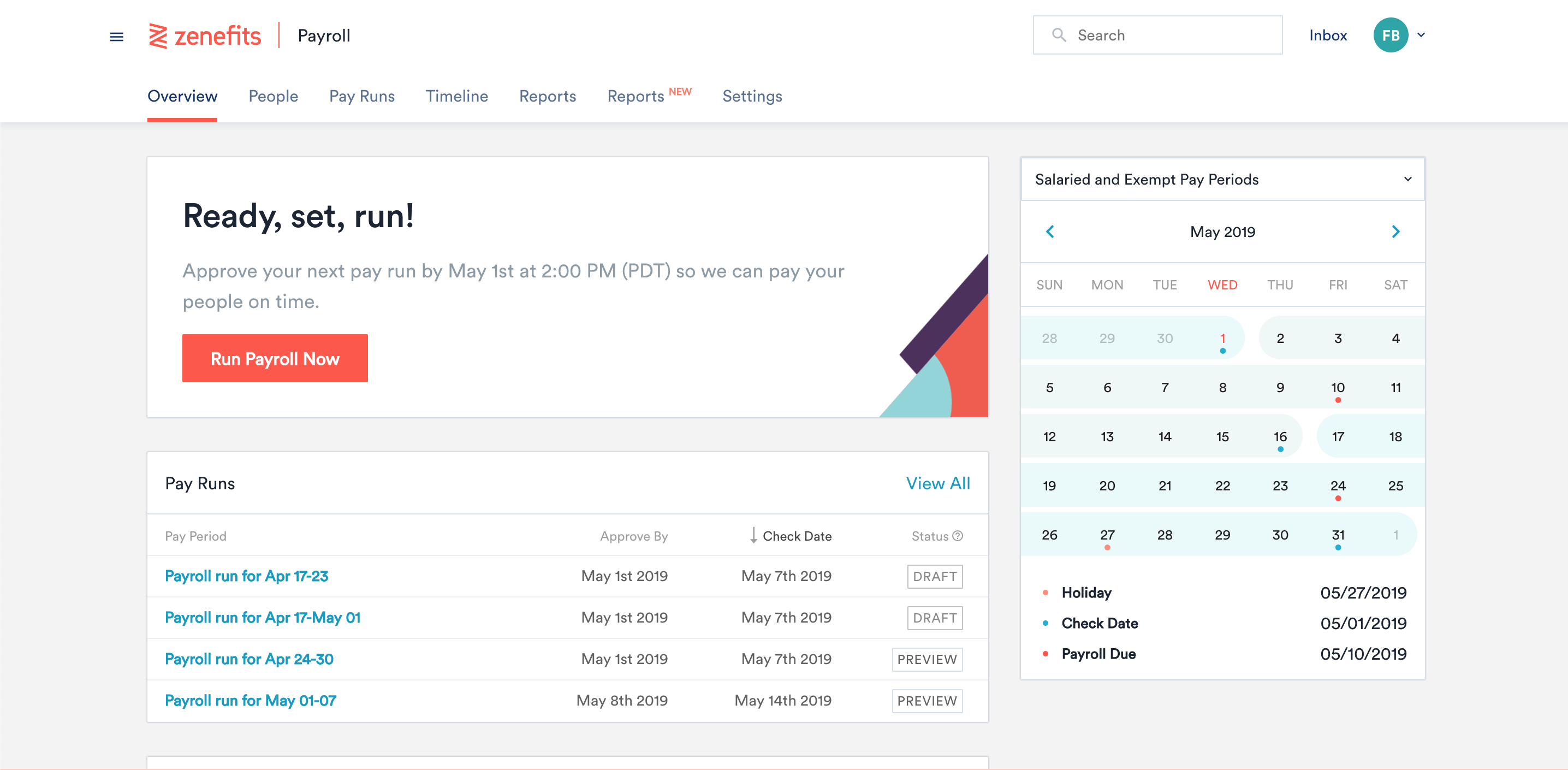 Zenefits gives small businesses the power to add new HR modules as they need them, including payroll services, time and attendance, and performance management. This extensible program will grow with small business needs, but always includes benefits enrollment and employee information systems. The payroll system automatically pulls information from onboarding paperwork to quickly set up new hire direct deposit and time tracking.
Also Read: Best HR Software for Small Business
Best overall alternatives to ADP: Enterprise HRIS
Access SelectHR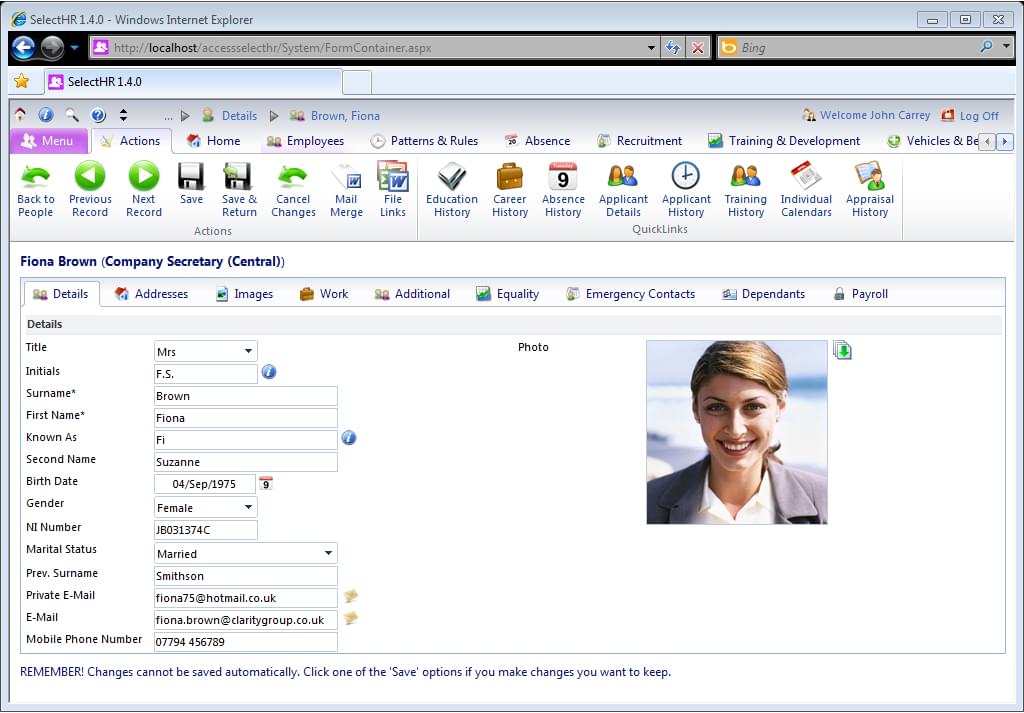 Access SelectHR is a full-service HR tool for enterprise companies. It combines self-service tools, automated rules, and data analytics to help HR representatives spend less time filing paperwork and more time improving HR at the company. Use the hiring, payroll, and performance management tools alongside benefits administration modules to give employees full-service HR from a single app.
Let TechnologyAdvice help you find your next HR solution
Didn't see an option on this list that provides the right competitive advantage for your team? There are plenty of HR tools available. Our Technology Advisors can give you expert advice and a list of recommendations that fit your needs, all in a single 5-minute phone call. Contact us now at 855.718.1369, or review our human resource product selection tool to get your fast and free recommendations.
Top Human Resources Software Recommendations
Rippling is the first way for businesses to manage all of their HR, IT, and Finance — payroll, benefits, computers, apps, corporate cards, expenses, and more — in one unified workforce platform. By connecting every business system to one source of truth for employee data, businesses can automate all of the manual work they normally need to do to make employee changes.
Processing routine HR tasks by hand and entering data in multiple systems can be time consuming and risky. That's why leaders depend on Paycor for a modern, adaptable, and unified system for all things HR. From engaging employee self-service, mobile push notifications and company updates to unlimited workflows, reminders, and notifications, Paycor's HR software helps you get out of the weeds so you can focus on bigger priorities like attracting, retaining and developing employees.
Designed for mid-market organizations (100+ employees). PeopleGuru develops and supports cloud-based Human Capital Management (HCM) software to help mid-market organizations attract, retain, and recognize their people and streamline back-office HR and Payroll functions. PeopleGuru HCM is a cloud-based, agile solution residing on one database that includes: HR, Payroll, ACA, Benefits Management, Time & Labor, Recruiting, Onboarding, Performance, Learning, Analytics, Salary.
Need a Little Help?
Talk with a software expert for free. Get a list of software that's great for you in less than 15 minutes.