Gusto handles many of the payroll and HR software needs of small to medium-sized businesses. It's capable of handling routine payment disbursement, payroll taxations, and the generation of accessible, regular reporting. Plus, the simplified onboarding process makes Gusto an excellent choice for growing businesses.
Gusto isn't the best fit for all businesses, however. It lacks support for global payroll, and its accounting features are limited. Keep your business's unique needs in mind as you compare the top Gusto alternatives. If none of these seem like the right fit, use our HR Software Guide to browse other options.
What Are the Top Gusto Alternatives?
1. ADP Workforce Now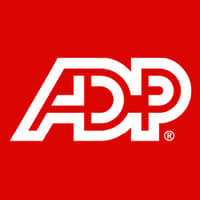 ADP offers real-time reporting and allows HR to compare its offerings to competitors within the business's industry, which helps attract candidates. This feature, in comparison to Gusto's relative simplicity, allows for optimal compensation matching in a competitive labor market.
ADP is full of data gathering and reporting features. Its real-time insights make use of the information gathered by operating day-to-day to keep business up to date and ahead of the curve at any moment. The analytics and reporting functions within ADP's Workforce Now portal blend data held internally with industry data to give the clearest possible picture of the competitive landscape.
APD Workforce Now is versatile when it comes to pricing and scalability. Its customizable pay structure allows businesses to add and subtract features as they become relevant, and is built to provide a reasonable price no matter how much a company expands.
Why choose ADP Workforce Now over Gusto
Advanced analytics
Scalable pricing model
More options for third-party integrations
2. Paychex Flex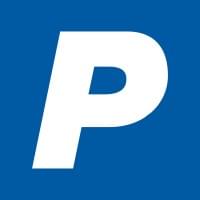 Paychex Flex is an all-in-one, adaptable HR management software that can run payroll, administer HR functions, and manage benefits all while staying compliant with federal regulations.
Paychex works to save businesses money by looking for tax credits that may have been overlooked. For example, Paychex automatically and proactively looks for opportunities to flag businesses that are eligible for the Employee Retention Tax Credit, giving teams a leg up on confusing tax codes.
Why choose Paychex Flex over Gusto
Simplifies compliance
Affordable tax support
3. Paycor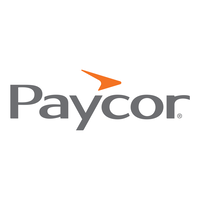 Paycor minimizes the number of applications HR teams have to juggle by offering a broad range of built-in features. These include payroll, recruiting, onboarding, performance management, time tracking, learning management, benefits administration, and more.
Compared to Gusto, Paycor's selling point is its analytics tools, which provide actionable insights and help HR teams make intelligent decisions. The analytics features provide benchmark comparisons based on the business's industry, as well as predictive analytics for concerns like employee turnover, compliance risks, and pay equity.
Why choose Paycor over Gusto
Comprehensive built-in features
Advanced reporting capabilities
4. Rippling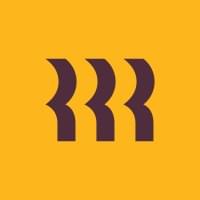 Rippling allows businesses to easily manage payroll, benefits, and HR all in one platform, but its highlight features are its API and automation features.
Through its interconnectedness with third-party apps, Rippling allows businesses to quickly set up an employee's payroll, health insurance, email, and other key HR functions each with a few clicks. All of this makes the onboarding process quick and straightforward whether employees are local or remote. Rippling saves HR teams time by simplifying employee onboarding without the need for an IT team or a high degree of technical knowledge.
Why choose Rippling over Gusto
Robust tools for managing remote teams
Streamlined onboarding
5. BambooHR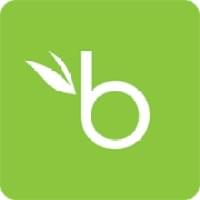 BambooHR's enables recruiting and hiring on the go with its mobile app for iOS and Android devices. While Gusto provides employees with access to their payroll information in its mobile app, BambooHR's app gives HR administrators more tools to manage crucial work functions.
BambooHR also helps HR teams make data-driven decisions about company culture. By monitoring employee engagement and identifying inactive employees, BambooHR is able to provide information on employee satisfaction. The platform also helps make sure contractors or employees with otherwise irregular schedules do not fall through the cracks.
Why choose BambooHR over Gusto
Native mobile app for iOS and Android
Company culture and employee engagement analytics
Support for contractors and irregular work schedules
6. Namely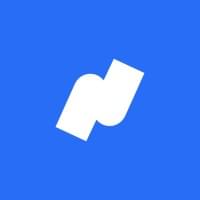 Namely is highly customizable to a company's needs but it has strong features for benefits administration, time tracking, reporting, and more.
Namely serves as a more flexible, lightweight version of Gusto, built specifically for mid-size businesses. This flexibility allows Namely to operate as the solution that fits many of the unique circumstances that face mid-sized companies, such as rapid growth, issues of scale, and compliance across state lines.
Why choose Namely over Gusto
Highly customizable
Social media-like user experience
Flexible pricing model
7. Worknice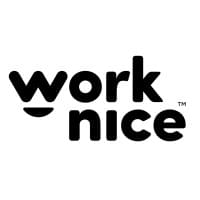 Worknice's performance management features automate the review process according to custom timeframes. It also allows companies to set clear, attainable goals for employees to ensure personal and professional growth. When employees achieve their goals, the software tracks those accomplishments and shares their wins company-wide.
Worknice's HR reporting software produces actionable insights with its report generation and data visualization tools. It helps HR teams understand their workforces, with various metric and demographic views that can be configured to answer specific questions.
Why choose WorkNice over Gusto
Automated performance reviews
Goal tracking that encourages employee recognition
Strong reporting and data visualization capabilities
Choosing the Right HR Software for Your Business
The right vendor for your company will ultimately depend on a few different factors, including the software's feature offering, integrations, user experience, and cost.
Gusto is a strong contender for businesses that need flexibility, affordability, and innovative features, but it may be too basic for some companies. If your business needs software that supports broader HR functions like recruitment, performance management, and workforce analytics, it's probably time to look for a new solution.
Consider your business's size, budget, and HR goals when evaluating the Gusto alternatives on this list. If these options don't seem like the right fit, check out our HR Software Guide to browse other vendors.
1

Rippling
Rippling is the first way for businesses to manage all of their HR, IT, and Finance — payroll, benefits, computers, apps, corporate cards, expenses, and more — in one unified workforce platform. By connecting every business system to one source of truth for employee data, businesses can automate all of the manual work they normally need to do to make employee changes.
2

Paycor
Paycor's HR software modernizes every aspect of people management, which saves leaders time and gives them the powerful analytics they need to build winning teams. Paycor provides a full suite of HCM solutions with a single source of truth for employee data, so users never have to switch platforms, log-in to multiple systems, re-key data or open multiple spreadsheets. Everyday processes become simplified, allowing organizations to focus on their most important work.
3

Deel
Deel's full-suite of HR tools allows companies to manage the entire employee lifecycle—from recruitment and onboarding and beyond—in 150 countries. All this from a single, easy to use interface. US and Global Payroll allows you to pay any type of worker in 100+ countries, and all 50 states, in whatever currency you choose. And with 200+ in-house legal experts and entities in 120+ countries, using Deel means you'll always be compliant with local regulations.
Technology Advice is able to offer
our services
for free because some vendors may pay us for web traffic or other sales opportunities. Our mission is to help technology buyers make better purchasing decisions, so we provide you with information for all vendors — even those that don't pay us.