You get a hit of dopamine every time your phone notifies you that someone has liked your Instagram photo.
You love that extra thrill you get when offered 20 percent off the purchase price—it might even make you add an extra shirt to your online order.
You do a little celebration dance every time you check your fantasy football/soccer/Bachelorette leaderboard and see you're in the top 3.
Gamification is now a part of our lives. It's a core principle of what keeps us coming back to social media, how we motivate our sales teams, or how we learn a new skill. While gamification is no longer a new thing to anyone in the business world, it's still difficult to manage it effectively without technology. Thankfully, there is a gamification platform for every type of business. We just have to wade through the options and get the right tool for our needs.
TechnologyAdvice knows gamification, and we can help you choose the right platform to increase training outcomes, build a wildly loyal customer base, or whip your sales team into tip-top shape. Use our Product Selection Tool for a free list of recommendations based on your needs, or click the image below.

Or read on to see our top picks for enterprise, small business, retail, sales, and LMS gamification.
Enterprise
Enterprise gamification apps have the system capabilities to support a range of internal and external gamification functions. They also have infrastructure in place to handle mounds of input from hundreds or thousands of employees and customers for every account. These options are best for multi-location and multinational companies looking to increase engagement.
Bunchball Nitro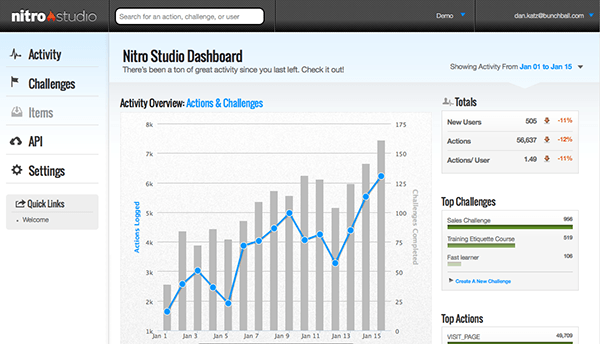 Bunchball calls itself an engagement and performance solution, and Nitro uses gamification to increase performance across the enterprise. With apps and integrations for several types of enterprise software including Salesforce, SAP, and Jive, Nitro gives enterprise companies a gamification solution that fits right into their current software infrastructure.
Best gamification software for
Learning
Support
Employee engagement
Customer loyalty
Gameffective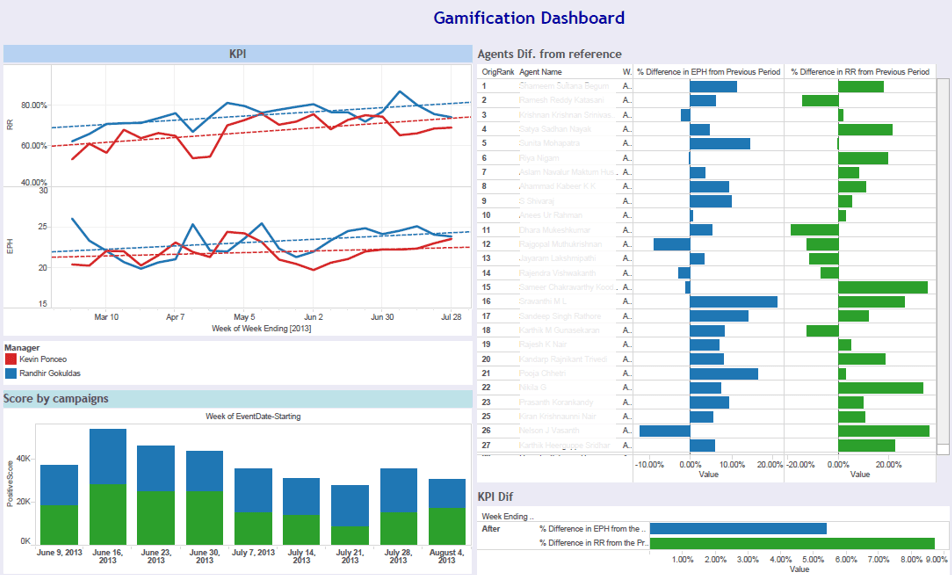 Gameffective is a gamified enterprise employee engagement platform that helps companies increase their employees' productivity, training, and revenue. While the solution doesn't include customer loyalty options, it does provide gamified solutions for engaging contract workers, channel employees, and business process outsourcing. The learning management solution (LMS) features integrate with your existing LMS, or you can use the Gameffective platform to avoid purchasing another piece of training software.
Best gamification software for
Learning
Training
Sales
Customer support
Outsourced and contract employees
Small business
Small business gamification needs vary widely. Whether you choose an out-of-the-box badge and leaderboard solution or a custom gamified learning and engagement platform, these vendors take performance and outcome seriously.
MindTickle
MindTickle is a gamified sales enablement software solution that helps sales teams stay focused on revenue-driving behaviors. MindTickle provides a single platform for onboarding, training, microlearning, coaching, and analytics to improve sales outcomes in a sustainable and fun atmosphere. Use the skills and practice features to simulate difficult sales situations in a safe learning environment that promotes individual skills growth.
Best gamification software for
Sales training
Sales coaching
Mindspace
Mindspace produces custom gamified learning and engagement experiences for companies of all sizes. Don't be intimidated by the big brand names on their website (they've worked with Google and Starbucks), this team is interested in building great gamified products that produce results. Their focus is on engaging employees and customers through great content within a rewarding atmosphere.
Best gamification software for
Sales
Training
Customer loyalty
Employee engagement
Retail and customer loyalty
While many gamification products focus on increasing employee engagement, these tools use gamification to build customer lifetime value through loyalty and rewards programs.
Social & Loyal
Social & Loyal is a social CRM that uses gamified elements to attract and retain customers. Customers join your rewards program through your ecommerce site or Facebook page, and immediately begin to earn points by completing actions like making a purchase, completing a survey, filling out a quiz, or other engaging actions that you set up. All of the data from the customer's actions is logged in your CRM, where you can use it to better understand your customers, build better deals for them, and provide them with the best products.
Best gamification software for
Retail sales
Ecommerce
Customer loyalty
Antavo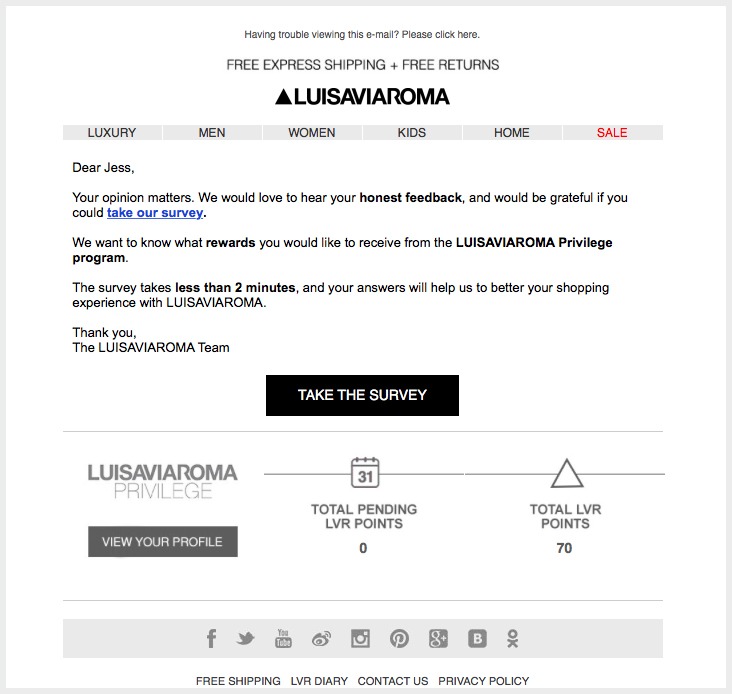 Antavo's customer loyalty software uses game elements to engage customers, build brand loyalty, and increase revenue. Retailers can choose from 12 different contest types that gather customer feedback, build social clout, and engage users with content. Custom surveys let retailers learn more about their buyers and better tailor product offerings and promotions to the actual needs and wants of individuals. Check out the loyalty automation tools that use marketing automation techniques to engage customers and nurture them toward higher lifetime value.
Best gamification software for
Retail sales
Ecommerce
Customer loyalty
Sales
Gamified sales tools tap into a natural and healthy sense of competition among sales reps to improve sales tactics and drive revenue growth. A range of features from embedded CRMs, sales contests, and leaderboards in these tools give sales teams an engagement lift.
CallidusCloud
Now owned and powered by SAP, CallidusCloud is a leading sales force engagement tool that uses gamification in the SalesMotivate feature to better train and maintain optimal sales outcomes. Combined with powerful analytics and forecasting tools, CallidusCloud's sales tool takes a data-driven approach to sales communications. The tool also includes customer-facing products for driving lead generation and collecting customer feedback.
Best gamification software for
Enterprise sales teams
B2B sales teams
Ambition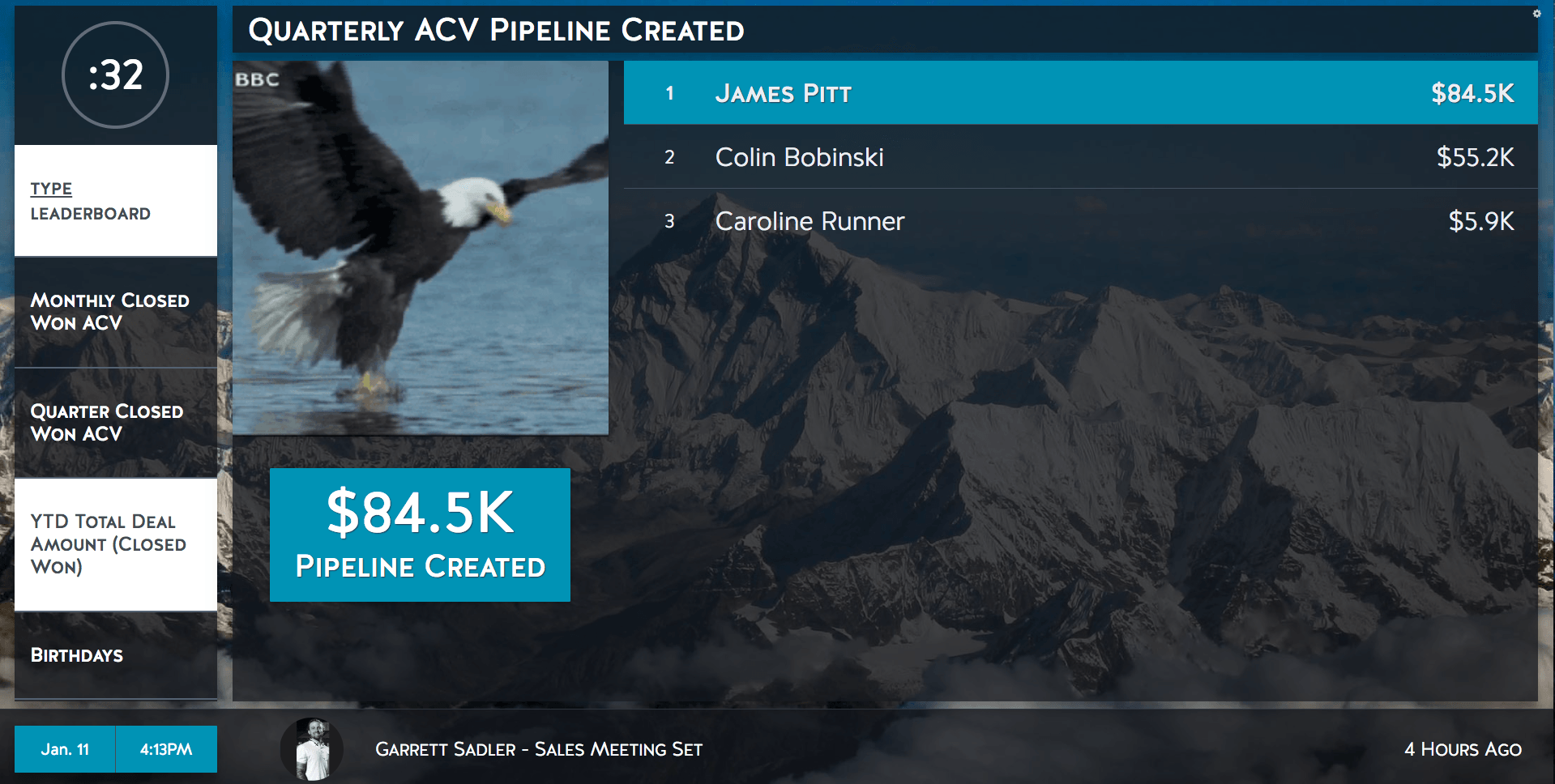 Ambition's sales tools include gamified elements like leaderboards, contests, and Fantasy Football-style competitions to improve sales engagement. Sales managers can quickly set up new competitions among sales teams without the use of IT resources, and real-time leaderboards tap into the teams' natural drive to win. Gamification features work within the goal-driven and data-backed sales application for increased engagement focused on business growth.
Best gamification software for
Learning Management Systems
It's not just your kid's second grade teacher that knows the value of making learning fun. These gamified learning management systems combine knowledge growth with game elements to improve training outcomes.
LearnUpon
LearnUpon's LMS provides a complete LMS with customer and internal training, reporting, automation, and social learning to help any company achieve its training goals. Add gamified elements like contests, badges, leaderboards, and goals to your training to improve overall outcomes and increase growth.
Best gamification software for
Employee training
Customer learning
Social learning
Axonify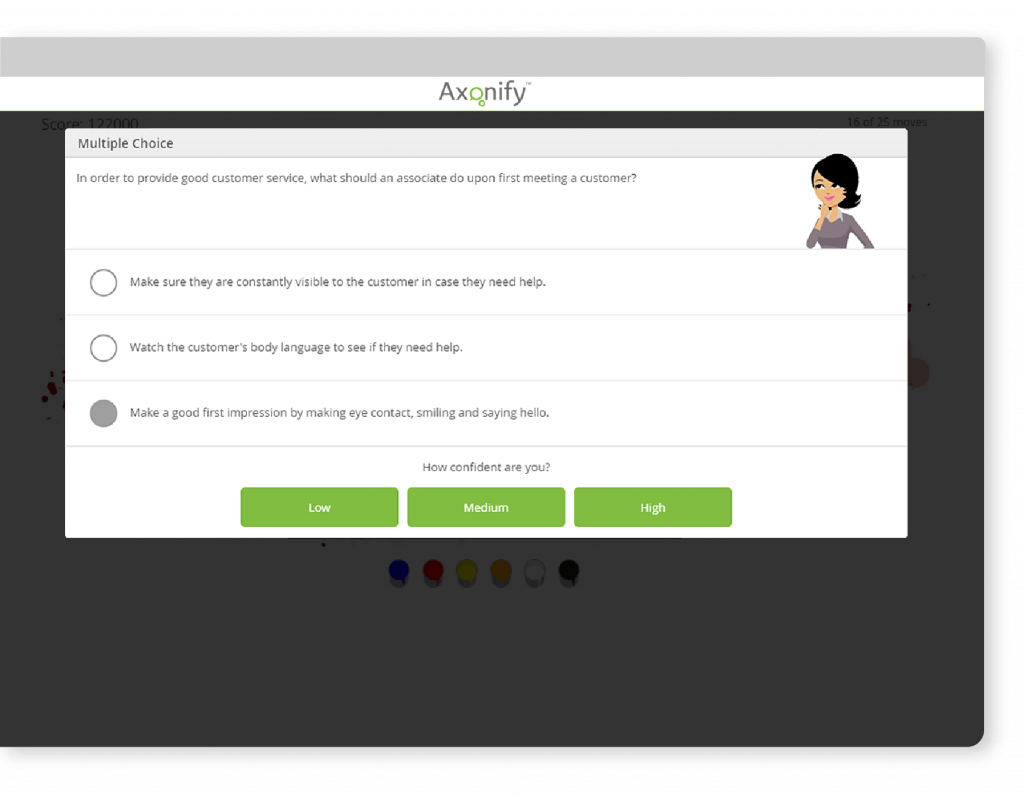 Axonify is a microlearning platform designed to provide corporate training within the context of employee work. Axonify's AI-powered platform serves videos and SCORM training to employees throughout the day, prompting them to learn when they're most likely to understand the information: exactly in the business context of the learning outcome. And the platform employs gamified elements like badges and leaderboards to motivate employees and increase their learning.
Best gamification software for
Enterprise companies
Employee training
Ready to start engaging your team, but without the hassle of searching for the right software? TechnologyAdvice can match your needs with the right software, today. Contact us, and one of our Technology Advisors will provide you with a short list of 5 gamification software options that are right for your company. Or fill out the form on our gamification software page, and we'll contact you to get started.