Without cultural competence, your employees will not be able to effectively interact with each other or with customers of different backgrounds. Building cultural competence in the workplace takes time and effort, and it involves more than crossing tasks off of a checklist. Still, initiatives focused on acknowledging and celebrating cultural differences are essential for companies that want to stay competitive in a global market.
What is cultural competence?
Cultural competence is a broad concept that generally refers to the ability to understand, appreciate, and interact with people of different cultures and backgrounds.
In the workplace, this involves analyzing company policies, procedures, and traditions that might be confusing, inconvenient, or offensive to a group of people. Cultural competence also involves addressing differences in communication and work styles as well as the implicit power dynamics those differences create.
It can be difficult to quantify and measure cultural competence because it's such a complex phenomenon that encompasses many different factors. Despite the complexity, though, cultural competence is a powerful marker of a company.
How can employers improve cultural competence in the workplace?
Employers can take a number of steps to develop employees' cultural competence, including:
Foster diversity, equity, and inclusion initiatives
One main diversity, equity, and inclusion (DEI) initiative employers can do is develop DEI training courses to bring awareness to cultural differences. Employers should also offer programs that foster inclusion, like employee resource groups (ERGs) that connect employees with shared identities and backgrounds or diverse interview panels that promote inclusive hiring.
Companies can enact low-effort changes as well, like creating and maintaining a global holiday calendar that is publicly available to everyone. On a more strategic level, HR teams can discuss cultural sensitivity around the company's observed holidays and consider offering floating holidays to employees who may not observe the same religious or national holidays as everyone else.
Request employee feedback
HR departments should also continuously solicit employee feedback about diversity and cultural competence within the company and use that information to make meaningful improvements. By setting DEI goals and tracking meaningful key performance indicators (KPIs), companies can measure their progress toward building cultural competence.
Employers can get feedback from their employee base in several ways, including employee surveying and employee engagement software. Culture Amp, for example, offers over 30 science-backed templates on subjects like inclusion, so employers don't have to develop the questionnaires manually.
Watch our video overview of Culture Amp below.
Promote employee communication
It's also important to promote collaboration and communication within teams and across the organization and provide the tools necessary to do so. Regardless of an employee's primary language, they should be able to access and engage with workplace policies, notifications, and other information they need to do their jobs.
Employee experience platforms are a way companies can create communication consistency and make important messaging accessible to various groups. Simpplr, for instance, integrates with Google Translate to help employees translate messages into the language of their choice so employees can connect with their fellow employees across the globe.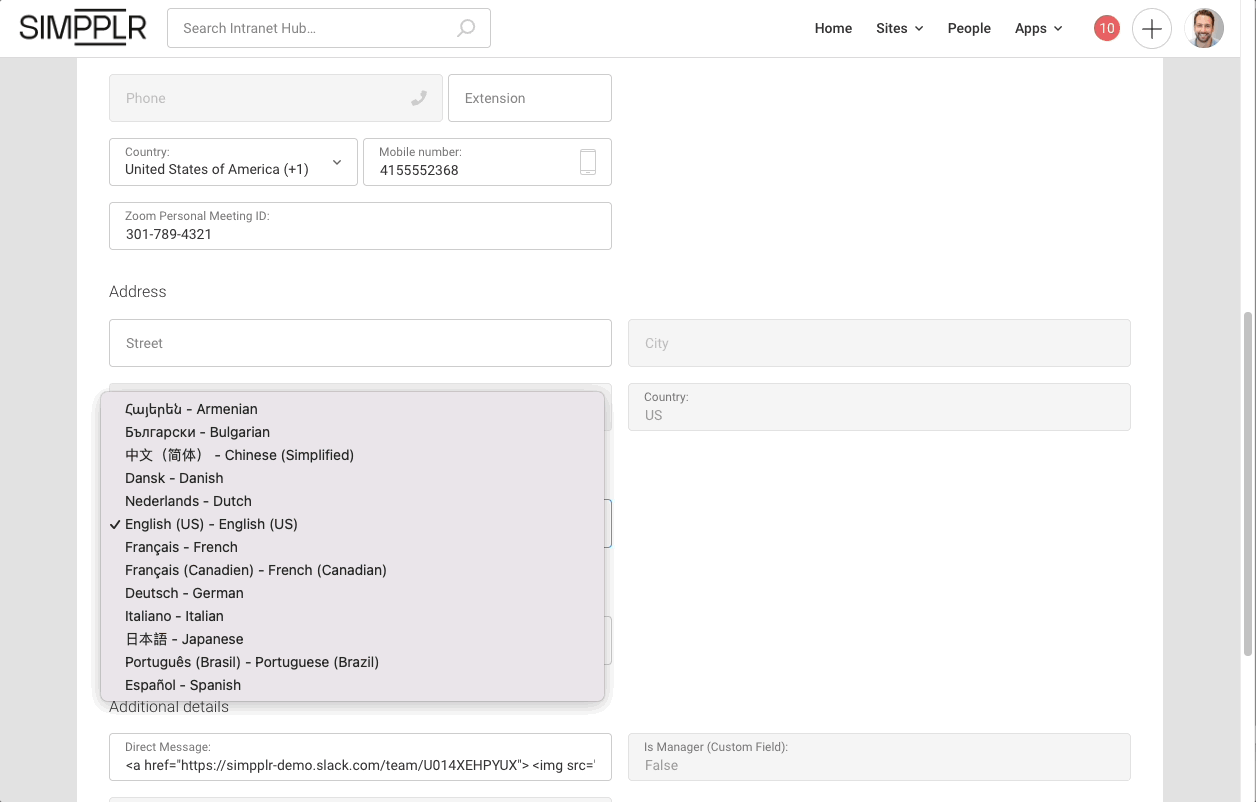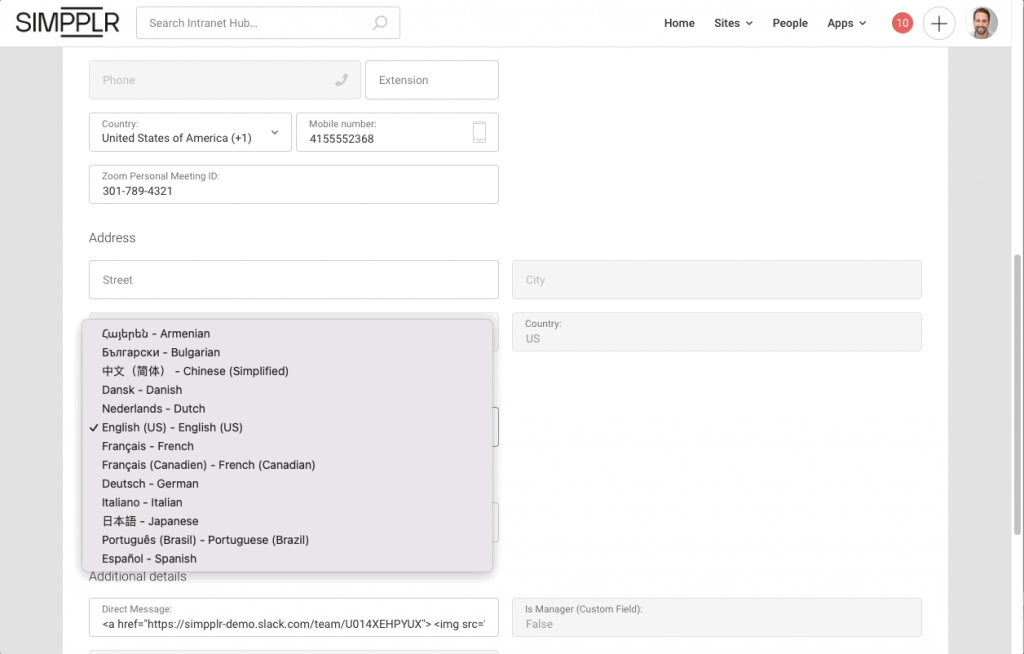 How to build cultural competence
Many tools help companies promote cultural competence.
Recruiting software
Recruiting software can help source a diverse talent pool and increase accessibility throughout the hiring process. Some platforms like Workable automatically translate job listings, application information, offer letters, and other materials into multiple languages. This allows recruiters and candidates to communicate with each other without the awkwardness or frustration of language barriers.
Learn more about Workable in the video below.
Performance management software
Once employees are onboarded, performance management software can help your company focus on merit-based promotions by quantifying performance and growth. Tools like Leapsome provide performance data to help mitigate biases that can affect managers' review processes.
Leapsome bridges the gap between employee performance and engagement — explore more of its features below.
Learning management systems
Learning management systems allow HR teams to create training courses for cultural competencies and workplace bias education. These platforms allow HR or course administrators to track employee progress and completion in particular courses.
Employee engagement software
A company can invest in employee engagement software to solicit anonymous feedback about cultural competence opportunities and initiatives and measure employee sentiment over time. In addition to this qualitative feedback, people analytics software helps track DEI goal progress and identify areas for improvement.
Communication software
Communications software promotes cross-team collaboration, productivity, and relationship building. These communication tools can take many forms, from synchronous video conferencing software to asynchronous messaging apps.
Why is cultural competence important?
Culturally competent organizations are better positioned to succeed in an increasingly diverse and global world. In fact, a 2020 report from McKinsey found that companies in the top quartile of ethnic and cultural diversity were 36% more profitable than those in the bottom quartile. Improving cultural competence isn't just the right thing to do to retain a diverse workforce, it's also good for the bottom line.
Similarly, under-prioritizing cultural competence can result in serious consequences for your business. For one, many employees are actively looking for diverse workplaces. A 2023 survey by Pew Research Center indicates that a majority of U.S. employees (56%) think increasing DEI at work is a good thing. Thus, if an organization doesn't effectively leverage a diverse workforce into a culturally competent one, it might have difficulty hiring and retaining diverse talent, especially in a competitive labor market.
Your business might also experience higher turnover as employees leave for more workplaces that more effectively manage their talent and culture. High employee turnover is typically linked to low employee morale, which often occurs because employees don't feel understood or even psychologically safe in a homogenous workplace. Your company might also experience lower productivity due to a lack of communication or misunderstandings.
Building lasting cultural competence in the workplace won't happen overnight, but the performance and retention benefits of investing in these initiatives make it worthwhile. Diverse teams that value cultural competence can communicate, innovate, and problem-solve more easily and effectively, which translates into broader success for the company as a whole.
Not sure where to get started with software that can increase your organization's cultural competence? Check our HR Software Guide to jumpstart your search.
Featured HR software partners
1

Rippling
Rippling is the first way for businesses to manage all of their HR, IT, and Finance — payroll, benefits, computers, apps, corporate cards, expenses, and more — in one unified workforce platform. By connecting every business system to one source of truth for employee data, businesses can automate all of the manual work they normally need to do to make employee changes.
2

Paycor
Paycor's HR software modernizes every aspect of people management, which saves leaders time and gives them the powerful analytics they need to build winning teams. Paycor provides a full suite of HCM solutions with a single source of truth for employee data, so users never have to switch platforms, log-in to multiple systems, re-key data or open multiple spreadsheets. Everyday processes become simplified, allowing organizations to focus on their most important work.
3

BambooHR
BambooHR is an award-winning HR platform that helps your growing organizations automate, centralize, and connect your people data all in one place. It gives you a one stop shop to manage data, hire talent, run payroll, and help employees grow.
Technology Advice is able to offer
our services
for free because some vendors may pay us for web traffic or other sales opportunities. Our mission is to help technology buyers make better purchasing decisions, so we provide you with information for all vendors — even those that don't pay us.