Workday is a human capital management (HCM), finance, and corporate planning tool for medium to large enterprise companies. The software has long led the cloud HCM pack, but it may not work for everyone. We've identified the top platforms that address many of Workday's pain points:
Top 6 Workday competitors
If none of these vendors seem like the right fit, compare other options in our HR Software Guide.
1. Oracle HCM: Best for user experience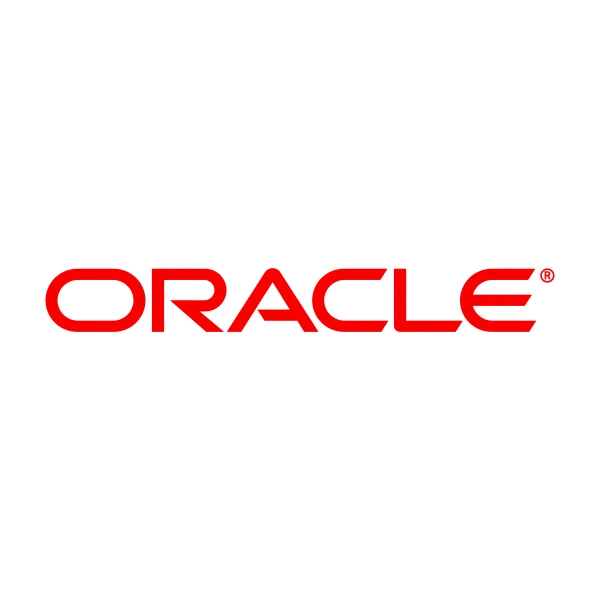 Oracle HCM uses Oracle's robust databases and cloud technology to build a network of data-driven tools. Choose from five modules, or bundle them for comprehensive functionality:
Human resources includes a company directory, help desk, benefits, and workforce predictions.
Talent management covers employee performance management, compensation, and learning.
Workforce management offers time tracking, project management, and expense management.
Payroll tracks employee payments, tax liabilities, and other payroll figures.
HCM analytics provides goal tracking, dashboards, data models, third-party data connections, and other data tools.
Key differentiator
Oracle HCM has a sleek user interface (UI) that's easier to use and less cluttered than many enterprise HR software systems.
Also read: Workday vs. Oracle HCM: Comparing Two Human Resources Software Giants
2. SAP SuccessFactors: Best for global companies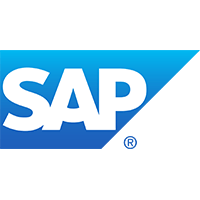 SAP SuccessFactors is a modular, cloud-native HCM suite with HR, time and attendance, recruiting, learning, performance management, and workforce analytics tools. A payroll add-on is also available.
SuccessFactors is built for global companies with multinational workforces and can support multiple languages, currencies, and tax systems. These compliance features are a must-have if your company has an international presence.
Key differentiator
Use SAP's powerful business intelligence and enterprise resource planning (ERP) tools to extend the analytics capabilities of your HR data.
3. ADP Vantage HCM: Best for analytics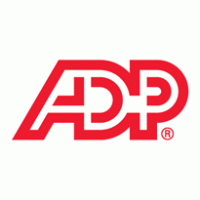 ADP's HR software comes in several sizes and plans that offer HR tools with enterprise capabilities. ADP Vantage HCM is built for large businesses that need strategic workforce management support.
Start out with payroll and other HR features, then choose from add-ons for recruiting, talent management, benefits, and time and attendance to increase the power of the tool. ADP also comes ready to integrate with major ERP, HR, recruiting, and learning tools, which makes it easy to switch only a single software and keep your existing tech stack.
Key differentiator
ADP Vantage HCM leverages ADP DataCloud to provide robust workforce analytics and benchmarking to help your team understand nuanced trends and growth insights.
4. Zoho People Plus: Best for cross-functional integrations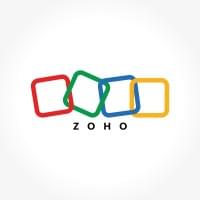 Zoho People Plus combines talent acquisition, talent management, core HR, and employee engagement capabilities. The software also offers self-service access for help desk tickets, travel requests, internal collaboration, and time-off requests.
If you don't already have a separate payroll solution, Zoho Payroll integrates seamlessly with Zoho People Plus. Additionally, Zoho's add-on artificial intelligence (AI) tool, Zia, can help employees find information, set reminders, and build approval processes without constant HR oversight.
Key differentiator
Tap into the power of an integrated tech stack by adding other Zoho tools for project management, analytics, CRM, accounting, financial management, and more.
5. TriNet Zenefits: Best for administrative relief

Zenefits is a solid solution if you're looking to reduce the amount of administrative responsibilities placed on your HR team. Employees can use Zenefits to manage their own onboarding, timesheets, benefits, payroll deductions, and other functions that affect their workplace satisfaction.
The three plans — Essential, Growth, and Zen — all include HR, time and attendance, integrations, and mobile support. Companies looking for employee performance and compensation management will find it in the Growth tier and get all that plus wellness features in the Zen tier. Add payroll services for a small per-employee fee every month at any tier.
Key differentiator
Zenefits' employee self-service features let your team spend more time on critical priorities and strategic initiatives and less time on onboarding, benefits management, and other tedious administrative tasks.
6. BambooHR: Best all-in-one platform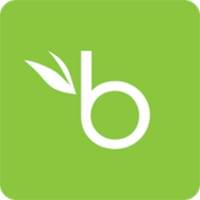 BambooHR is an excellent alternative to Workday for smaller companies looking to grow into a full-service HCM tool that isn't overly complicated.
BambooHR has two pricing plans:
Essential takes care of the core HR features like records storage, benefits, standard workflows, and standard reporting.
Advantage adds hiring and onboarding features as well as customized workflows and branding.
Depending on your company's needs, there are add-ons for payroll, timesheets, and performance management, so you can expand the platform's capabilities as needed.
Key differentiator
With BambooHR's extensive collection of integrated apps, you don't have to leave your existing HR tech stack behind if you already have third-party solutions for payroll or other functions.
Choosing your next HCM suite
Sometimes finding the right HR software can be difficult, especially if you need a solution that will meet all of your business's needs ASAP. If Workday isn't cutting it anymore, consider:
Oracle HCM if you need enterprise-grade cloud services.
SAP SuccessFactors if your business operates globally.
ADP Vantage HCM if your business wants better workforce analytics.
TriNet Zenefits if your HR team spends too much time on administrative tasks.
Zoho People Plus if you want a variety of cross-functional integration options.
BambooHR Advantage if you're looking for an easy-to-use, all-in-one HR platform.
For a comprehensive list of potential solutions, check out our HR Software Guide.
Featured partners: HR software
1

Paylocity
Simplify payroll, automate processes, and stay tax compliant, all in one spot. Our tools help you tackle the day-to-day, so you can focus on your people. Empower employees to view checks, request time off, clock in/out and update their personal data with Employee Self Service. Pull expense reimbursements into paychecks and run custom reports to get the data you need. Build a better future for your organization with a scalable solution focused on your business outcomes, priced for your budget.
2

Rippling
Rippling is the first way for businesses to manage all of their HR, IT, and Finance — payroll, benefits, computers, apps, corporate cards, expenses, and more — in one unified workforce platform. By connecting every business system to one source of truth for employee data, businesses can automate all of the manual work they normally need to do to make employee changes.
3

Justworks
Justworks makes it easier to start, run, and grow a business by giving entrepreneurs and their teams access to big-company benefits, automated payroll, compliance support, and HR tools in one simple platform. Using Justworks means that you can focus on what matters most – running your business. Justworks also offers access to ancillary benefits like 401, life/disability insurance, workers' comp, and more, all seamlessly integrated into the platform. The best part? Justworks offers 24/7 support.
Technology Advice is able to offer
our services
for free because some vendors may pay us for web traffic or other sales opportunities. Our mission is to help technology buyers make better purchasing decisions, so we provide you with information for all vendors — even those that don't pay us.