Also read: HRIS vs HRMS vs HCM: What Is the Difference?
Rippling vs Gusto: Which is better?
The better overall pick is Rippling. Rippling's more extensive product portfolio enables companies to do more over a longer period of time. So, unless your business is in an industry where it will reach maturity at mid-size, it's worth investing in Rippling to scale alongside your team.
Also read: Top HRIS Systems
Rippling Unity
Gusto Simple
Starting price
Jump to comparison ↓
$35/mo. + $8/user/mo.
$40/mo. + $6/user/mo.
Benefits administration
Jump to comparison ↓
Add-on
Gusto-brokered, included
Payroll
Jump to comparison ↓
Domestic and global add-ons
Domestic included, international contractor payment as add-on
Onboarding
Jump to comparison ↓
Included
Basic, included
Offboarding
Included
Not available
Time tracking
Add-on
Starts with Premium
Recruiting
Add-on
Starts with Premium
Document storage/management
Included, plus signature tools
Included
Custom reporting
Included
Included
Access control/permissions
Included
Included
Org chart
Included
Not available
Rippling: Better for flexibility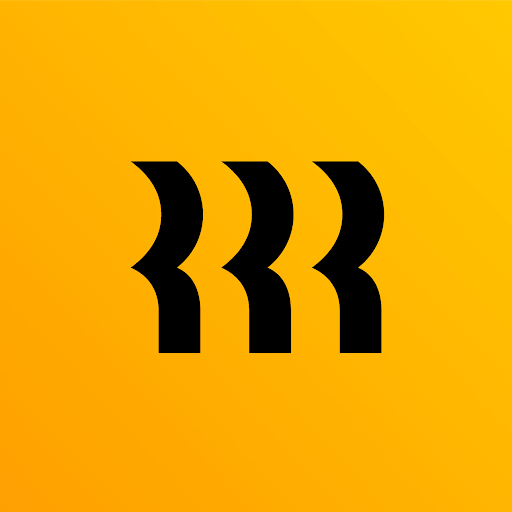 Rippling offers a modular workforce management platform, called Rippling Unity, for all HR, finance, and IT data and processes. In addition to improving overall efficiency, the scalable, modular system simplifies your tech stack and eliminates the risk of data loss that comes with using disparate apps.
Depending on your team's current needs and future goals, you can add individual features such as global payroll, learning management, and headcount planning as the business evolves. Similarly, IT and finance functions like app provisioning and expense management can be added as needed. The pricing for each module isn't transparent, though, so you'll have to conduct thorough cost comparisons to evaluate Rippling's value compared to other solutions that offer what you need.
Key differentiators
Also read: Top Rippling Alternatives and Competitors
Gusto: Better for affordability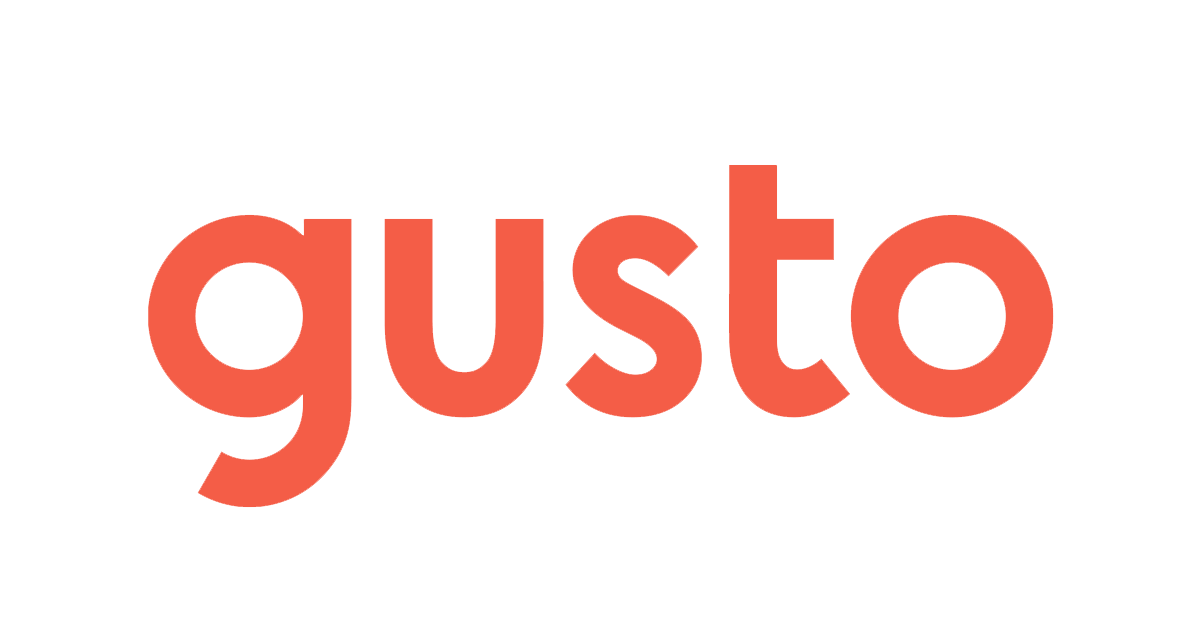 Gusto started out as a payroll SaaS company, and it's clear that payroll is its specialty. However, the software has since expanded to include a range of capabilities.
Its intuitive user interface, market-leading support, and affordable price point make it a popular HR software solution for many SMBs. Specifically, companies with fewer than 25 employees or those with complex payroll requirements are ideal Gusto customers.
Key differentiators
Also read: Top Gusto Alternatives and Competitors
Rippling vs. Gusto: A detailed comparison
We took an in-depth look at Rippling and Gusto in the areas that will impact your purchasing decision:
Pricing
Rippling offers four pricing tiers as well as add-on products for HR, IT, and finance. It accommodates businesses of all sizes, but its flexibility and scalability make it well-suited for larger companies.
Conversely, Gusto's lower per-user price is ideal for SMBs. There are three price tiers to choose from, starting with a basic package of HR capabilities that becomes more robust as customers upgrade or add on.
Which to choose for pricing?
Gusto. Here's why:
Companies with five or more employees enjoy savings that compound with each increase in headcount when choosing Gusto Simple. Plus, Gusto Simple already includes some standard HR features like basic payroll and benefits administration, whereas Rippling customers have to add those for an additional cost.
Gusto's spread of packages serves small and medium-sized businesses that are in a sweet spot between a basic HRIS and an HRMS. Each tier includes more capabilities than the previous, and Gusto offers a variety of add-ons that bridge the three tiers.
Rippling, on the other hand, offers a broad portfolio of products that lays a longer runway for growth. It targets a broader spectrum of businesses with its range of add-ons for HR, IT, and finance needs. Rippling, therefore, accommodates complex business needs beyond what Gusto can provide at its fullest potential.
Benefits administration
| | | |
| --- | --- | --- |
| | Rippling's Add-on | Gusto Simple |
| EDI | Yes | No |
| Mobile app | No | No |
| Compliance | Yes | Yes |
| Bring-your-own-broker | Yes | Yes |
Which to choose for benefits administration?
It's a tie. Here's why:
In terms of managing and administering benefits, Rippling is the better choice. Though you have to opt for the add-on, Rippling's benefits administration offers more flexibility. It accommodates a range of business situations by allowing you to use its brokered plans, bring your own broker, or migrate existing plans without increasing the total cost or interrupting employees' coverage.
Gusto wins for compliance in benefits administration. Gusto Simple includes compliance assistance for ACA, COBRA, HIPAA, and ERISA. In contrast, Rippling's benefits administration add-on is more limited, covering ACA and COBRA only. Rippling customers have to add the Compliance 360 module to get more comprehensive compliance coverage.
Also read: 7 Questions to Consider Before Choosing a Benefits Administration System
Payroll
| | | |
| --- | --- | --- |
| | Rippling's Add-on | Gusto Simple |
| International full-time employee payroll | Yes | No |
| Mobile app | Yes | Yes |
| Compliance | Yes | Yes |
| Financial wellness | No | Yes |
To see how Rippling and Gusto stack up against other payroll software tools, check out our Payroll Software Guide.
Which to choose for payroll?
Rippling. Here's why:
Unless you only have employees in one state, it's worth choosing Rippling's payroll add-on. It offers many of the same automation and compliance features as Gusto and then some. You can also sync the benefits and time-tracking modules or integrate third-party software.
Furthermore, Rippling's global payroll functionality is worth the investment to manage employee data, payroll, compliance, and more wherever your company operates.
Also read: How to Choose the Right Small Business Payroll Software
Onboarding
| | | |
| --- | --- | --- |
| | Rippling Unity | Gusto Simple |
| Native onboarding | Yes | Yes |
| Document management | Yes | Yes |
| Self-onboarding | Yes | Yes |
| Mobile onboarding | Yes | No |
| Customizable onboarding workflow | Yes | No |
Which to choose for onboarding?
Rippling. Here's why:
Comparing Rippling and Gusto's native onboarding features available in their respective basic tiers, Rippling's Unity platform includes more robust automated functionality. With Gusto, you have to upgrade to get access to the same kind of functionality. Rippling's mobile experience also makes it easier for employees to finish onboarding from any device.
Rippling vs. Gusto: Which software is right for you?
The primary differentiator between Rippling and Gusto is geographic focus: Rippling targets companies hiring internationally, while Gusto focuses on companies that operate in the United States. Moreover, Rippling's modular structure offers enough flexibility to support a business at each stage of growth.
Small, established companies that want budget-friendly flexibility should go with Gusto. Conversely, startups and mid-sized companies poised for rapid growth will likely save money in the long run by opting for Rippling.
If neither software meets your company's unique needs, explore other solutions on the market through our HR Software Guide​​.
Featured partners: HR software
1

Paylocity
Paylocity is a different kind of HR and payroll provider. We partner with you to create great software that delivers on your unmet needs – solving today's challenges and designing solutions for the unknowns of tomorrow. And we stay your partner with dedicated, on-demand support every step of the way. Build a better future for your organization with a scalable solution focused on your business outcomes and priced for your budget.
2

Rippling
Rippling is the first way for businesses to manage all of their HR, IT, and Finance — payroll, benefits, computers, apps, corporate cards, expenses, and more — in one unified workforce platform. By connecting every business system to one source of truth for employee data, businesses can automate all of the manual work they normally need to do to make employee changes.
3

Justworks
Justworks makes it easier to start, run, and grow a business by giving entrepreneurs and their teams access to big-company benefits, automated payroll, compliance support, and HR tools in one simple platform. Using Justworks means that you can focus on what matters most – running your business. Justworks also offers access to ancillary benefits like 401, life/disability insurance, workers' comp, and more, all seamlessly integrated into the platform. The best part? Justworks offers 24/7 support.
Technology Advice is able to offer
our services
for free because some vendors may pay us for web traffic or other sales opportunities. Our mission is to help technology buyers make better purchasing decisions, so we provide you with information for all vendors — even those that don't pay us.