With the number of enterprise resource planning (ERP) software solutions available to businesses seeking enterprise management software, it's difficult to decide on the best option.
While SAP's ERP software can streamline your organization's operations for optimized efficiency, there are potentially better alternatives depending on your business's needs. After all, a business's production, finances, and output quality are not areas to be taken lightly, and ERP solutions can handle even more business aspects than that.
So, if you're searching for alternatives to SAP's ERP solution, be sure to consider the key features offered by many ERP products and how they could best work for your enterprise management needs.
Best SAP ERP Alternatives for Financial Management Features
The SAP ERP software provides several features for financial management processes, such as working capital management, financial planning and analysis, budgeting, efficient billing and business models, continuous accounting, and the ability for users to connect their finances to their entire company.
Features such as these allow users to benefit from a streamlined and integrated financial process. Therefore, it's important to see how SAP alternatives compare in terms of financial management features.
Sage X3: Best for control over financial management processes
Oracle Netsuite: Best for automating core financial processes
Plex Systems: Best for connecting areas of the manufacturing process
Epicor: Best for streamlining manufacturing processes
IFS: Best for supply chain management
Infor CloudSuite: Best for real-time analytics
Sage X3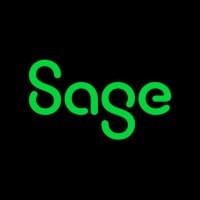 Sage Business Cloud X3 grants users full access and control over their organization's entire financial management processes. It provides real-time data visibility over financial data with analytics, notifications, alerts, and configurable inquiries on any data table, so users can gain actionable insights.
Organizations can track their fixed assets throughout their life cycle with traceability of capital expenditure. The other financial management features include cash flow management, bank management, budgets, commitments, accounts payable, accounts receivable, and cost and analytical accounting.
Oracle Netsuite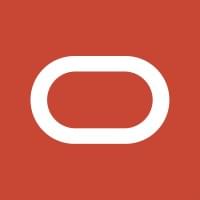 Oracle Netsuite allows users to automate core financial processes like assets management, revenue management, and bank reconciliation. NetSuite's financial, operational, and headcount data provides real-time visibility and can produce reports, budgets, and forecasts and model what-if scenarios, so users get the most from their financial datasets.
In addition, the system offers revenue recognition in compliance with accounting standards like ASC 606 and IFRS 15 as well as features for governance, risk, and compliance (GRC) and financial consolidation.
Best SAP ERP Alternatives for Manufacturing Features
SAP provides users with ERP software to optimize manufacturing production processes. Its features involve real-time data insights, MRP (material requirements planning) and production planning, project manufacturing, manufacturing engineering, and collaboration tools.
Below are some alternative ERP solutions that provide their own services that support manufacturing operations.
Plex Systems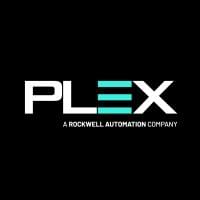 Plex Systems has a smart manufacturing platform, enabling users to connect with each area of their manufacturing processes across people, machines, systems, and supply chains. Users can track and analyze their data from each end of their productions to better understand their organization and maintain quality and control.
Moreover, the system automates manufacturing workflows and business processes like integrating processes with EDI (electronic data interchange) for accuracy in supplier actions. Users of the Plex ERP system can also minimize their risks with the tool's features for maintaining compliance with statutory and industry regulations.
Epicor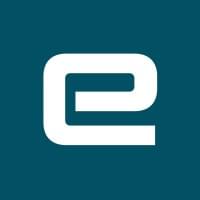 Epicor's software for manufacturing enables users to streamline their manufacturing operations with real-time visibility across inventory and business and increase their uptime.
In addition, the solution has features for anticipating consumer demand to determine production capacity and cost management as well as financial tools for manufacturing-related processes. That way, teams can accurately plan their productivity to increase profits and revenue and accelerate their business growth.
A nice aspect of this software is that it enables users to leverage advanced technology in their manufacturing enterprise resource planning, like machine learning, artificial intelligence (AI), and the Internet of Things (IoT).
Best SAP ERP Alternatives for Supply Chain Management Features
Supply chain processes are not always easy to manage, but ERP systems can organize them in a way that provides control and visibility for users.
For example, SAP's Supply Chain Management module is a part of their ERP tool that provides agile supply chain planning features like supply chain networking, coordination, logistics management, and information management. However, IFS and Infor CloudSuite also provide remarkable supply chain management capabilities for their users.
IFS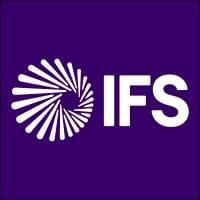 IFS provides supply chain management functions that help organizations meet customer demands, develop their business reputations, and simplify their inventory management among other capabilities. IFS also has features for managing inventory and improving margins and cash flow.
Users of the product can benefit from supply chain visibility across their entire ecosystem, enabling them to better manage their costs, shorten production life cycles, maintain quality, and accelerate turnaround times. This transparency can also make identifying and resolving issues and mitigating risks within the supply chain processes easier.
Infor CloudSuite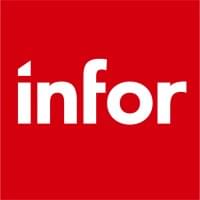 The Infor CloudSuite ERP solution for supply chain management offers end-to-end resources for streamlining supply chain orchestration. Users gain visibility over real-time supply and demand signals with predictive alerting for important events.
Its automation features can perform financial tasks like chargebacks, claims processes, and invoice processing and approval, saving time and effort for users.
In addition, the product life cycle management software uses data to produce insights for better decision-making, and the collaborative in-network execution tools are a significant aspect of the product, as users and suppliers can collaborate in real time on orders, forecasts, and capacity.
How to Choose an SAP ERP Alternative
There are many ERP solutions on the market, each of which come with its own capabilities to help users execute their resource and planning tasks. When deciding on the best SAP ERP alternative for you, consider what aspects of SAP's product are essential to you and would be most beneficial to conducting and improving your organization's business.
If there is a feature you prefer, look for products that also provide similar features or ones that offer the same result. For example, suppose you appreciate SAP ERP's financial analysis tools. In that case, you may want to consider whether Sage X3's financial data tables and analytic capabilities would provide the same benefit for your organization.
Furthermore, some alternatives to the SAP ERP software may offer their own unique features, which could be more advantageous for your organization. Oracle, for example, has asset life cycle management for determining the financial potential of your assets, which the SAP ERP software does not possess.
Analyzing your options based on the features that would be most beneficial to your organization's ERP needs is an effective way to pinpoint the optimal ERP solution for you.
How we choose our top picks
At TechnologyAdvice, we assess a wide range of factors before selecting our top choices for a given category.
To make our selections, we rely on our extensive research, product information, vendor websites, competitor research and first-hand experience. We then consider what makes a solution best for customer-specific needs.
For our SAP ERP Alternatives list, we looked at 13 options before whittling them down to the six that cover all accounting needs for startups all the way up to enterprises.
FAQs
What are some top alternatives to SAP ERP?
Top alternatives to SAP ERP include Sage X3, Oracle Netsuite, Plex Systems, Epicor, IFS, and Infor CloudSuite. Each offer unique features and benefits.
Why consider alternatives to SAP ERP?
While SAP ERP is a robust solution, alternatives may offer better pricing, easier implementation, industry-specific features, or superior compatibility with existing business systems.
Technology Advice is able to offer
our services
for free because some vendors may pay us for web traffic or other sales opportunities. Our mission is to help technology buyers make better purchasing decisions, so we provide you with information for all vendors — even those that don't pay us.