Spreadsheets, sticky notes, bullet journals, and whiteboards are all great tools for individual task management, but as soon as you need one person's assistance to move a project forward, these tools may not be enough.
This list of 2019's top 10 project management software brings you the most popular task, project portfolio, and professional services tools based on social following and user product reviews from across multiple review sites.
If you want personalized recommendations for the top project management software for your business, contact us or click on the image below. Our unbiased Technology Advisors will listen to your needs and give you a shortlist of 5 project management vendors that will help you get organized. Or read on for our top project management software picks of 2019.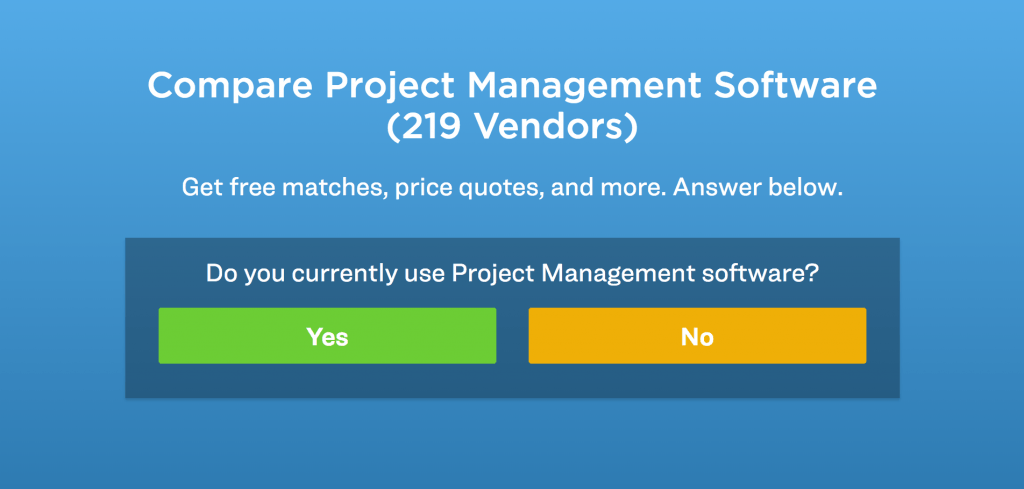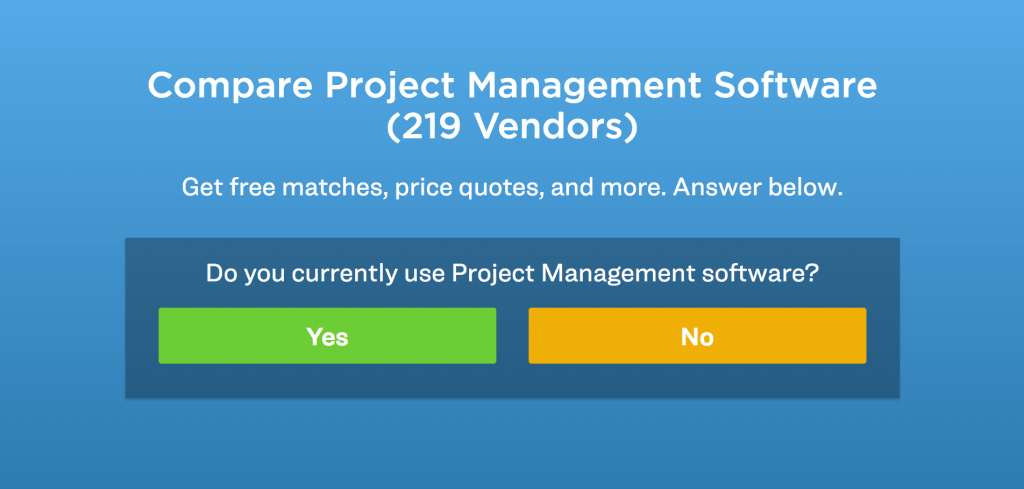 ClickUp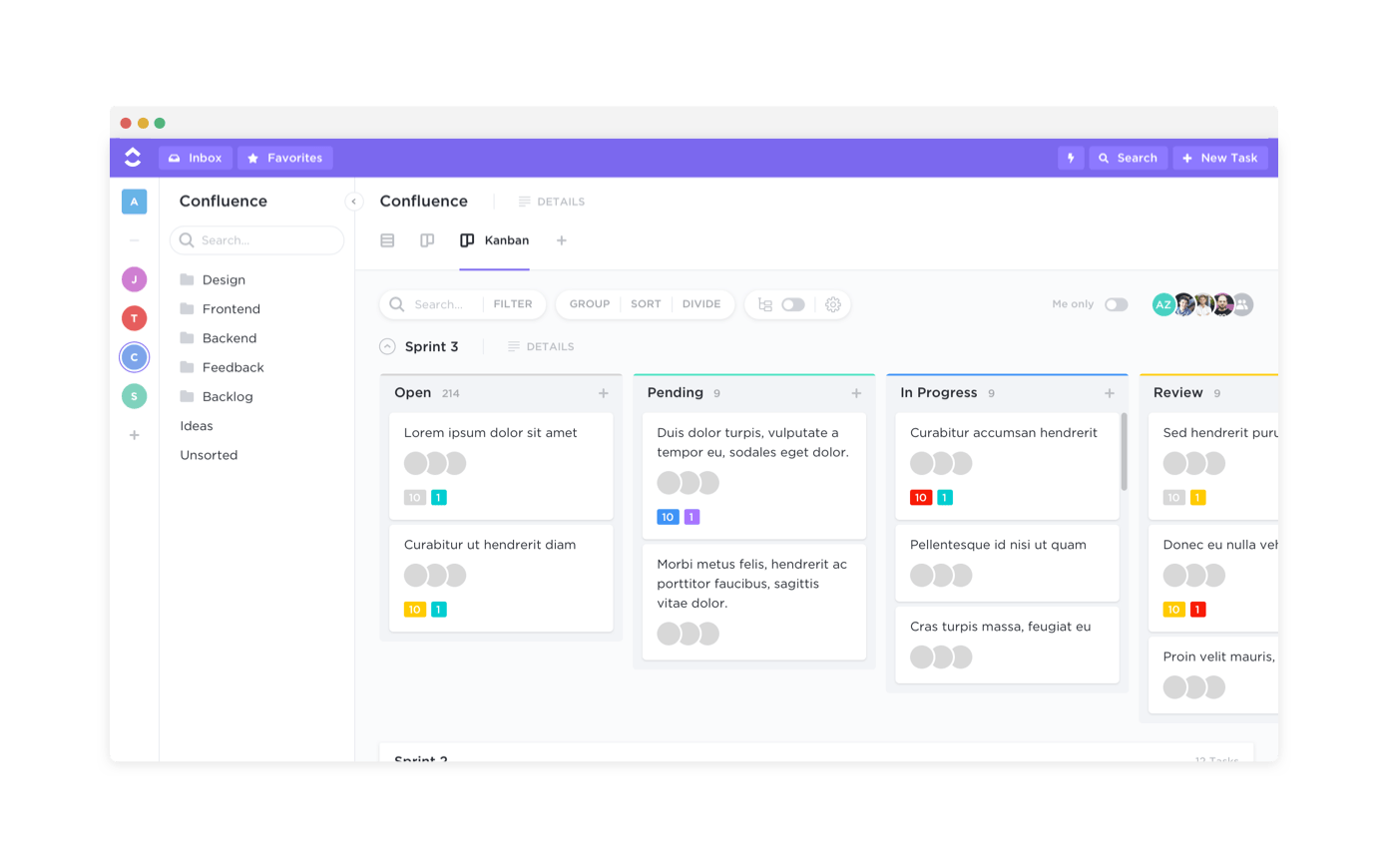 This one is a dark horse winner in the project management software field. While ClickUp still has a smaller user social following, it has the highest review score across several online review sites. Use the highly customizable platform to integrate tasks and projects across departments. Assign priorities and comments, turn existing tasks and projects into templates, and collaborate directly in the tool. ClickUp wants to be a the single source of truth for your personal tasks and business projects, so it provides organization for notes, documents, tasks, and reminders.
Also Read: 9 Asana Alternatives for Tracking Team Projects
Trello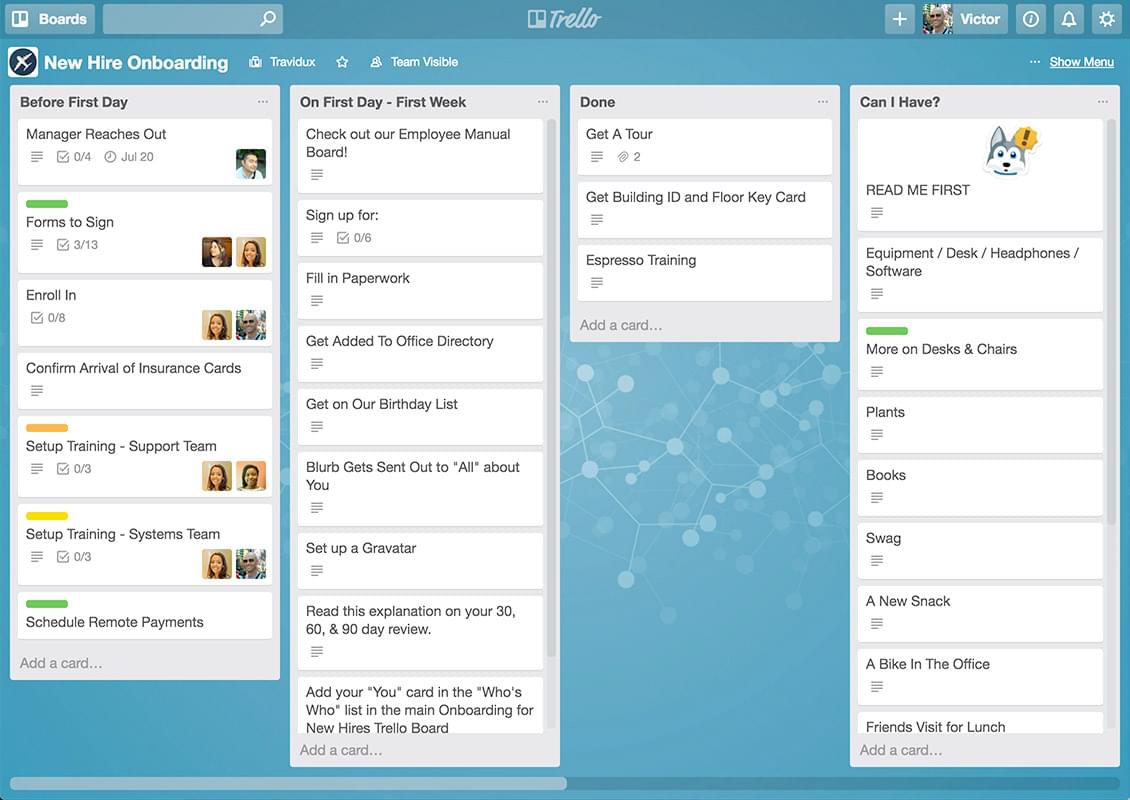 Trello is a free kanban project management tool that is wildly popular and easy to set up. Most of Trello's more conventional project management features like calendar view and custom fields come with the Gold edition where you can add Power-Ups. Power-Ups also provide connections to most business apps like Google Suite, Salesforce, and Slack. If you're looking for a free task management tool, Trello should be your first trial, and if you're looking for a project management tool, consider Trello Gold.
Also Read: 4 Affordable Trello Alternatives to Take Your Project Management Game To The Next Level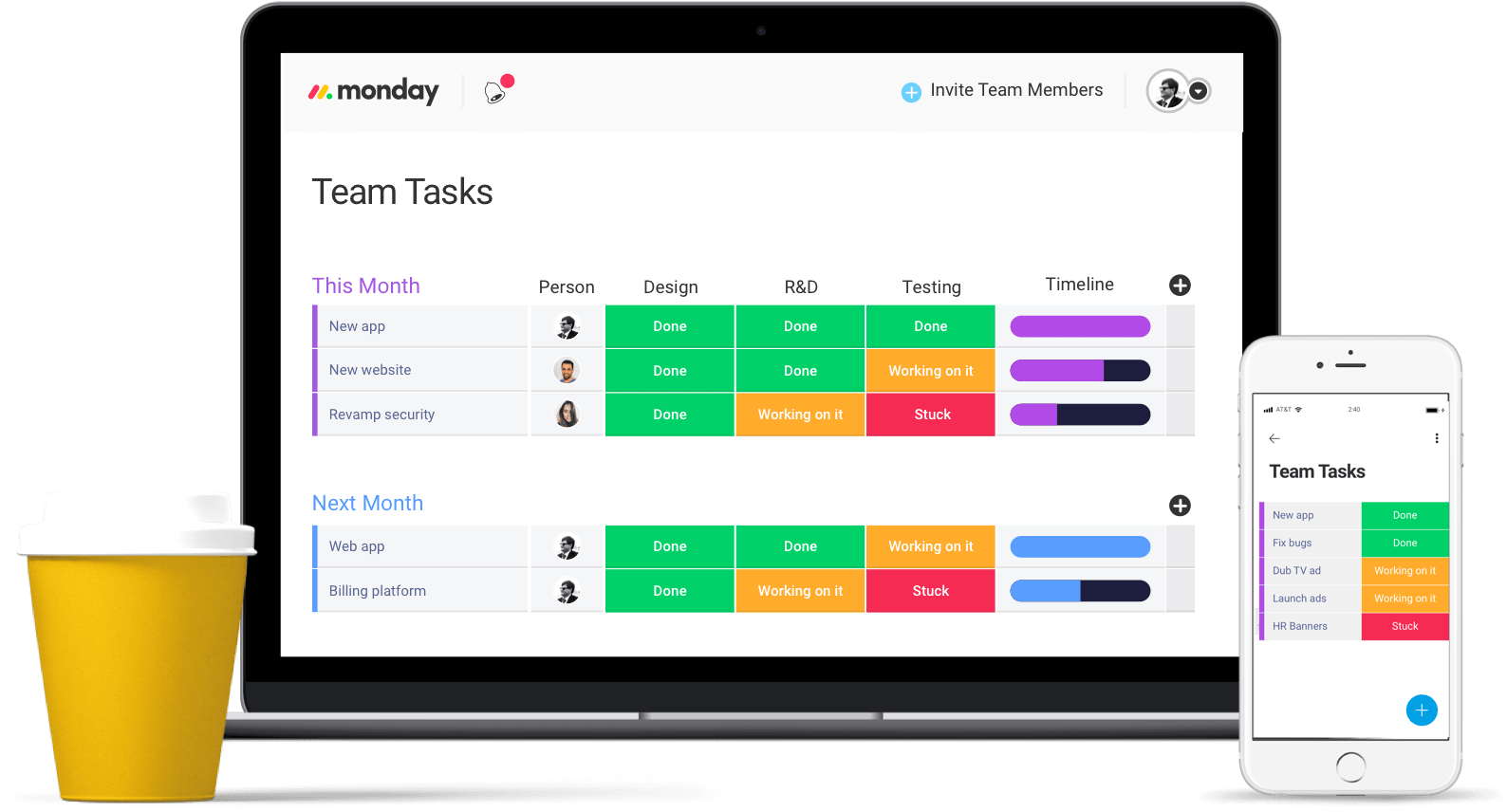 You've probably seen their commercials all over YouTube (and everywhere else on the web) but the slick marketing may actually reflect a good product. The user satisfaction for monday.com is fairly high compared to competitors. Instead of focusing on the normal task/project hierarchy, monday.com uses a "pulse" as their basic building block. A pulse can represent any unit of work, like a blog post, lead, or task. Assign the pulse, set a timeline, and assign it to a larger group of pulses. Use the list view or Gantt chart to organize pulse priorities and timelines.
Scoro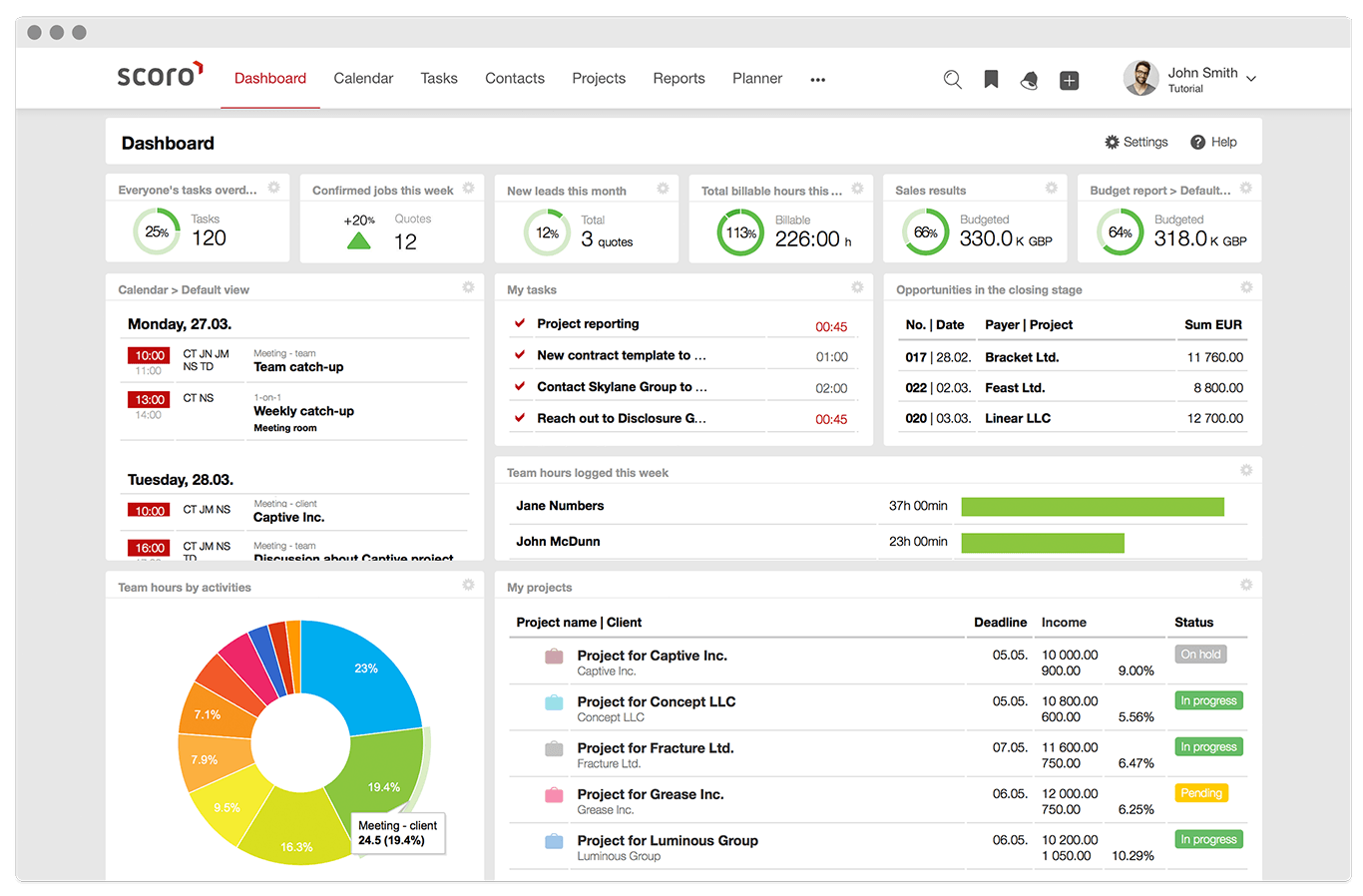 Scoro project management software has consistently high user satisfaction scores from across review sites. This service business project management tool streamlines professional services projects from the initial quote through task management and payment collection. Teams can use the native features included in Scoro including invoicing, payments, CRM, and reporting, or connect to existing accounting and service management tools like Quickbooks, Google Calendar, and Dropbox.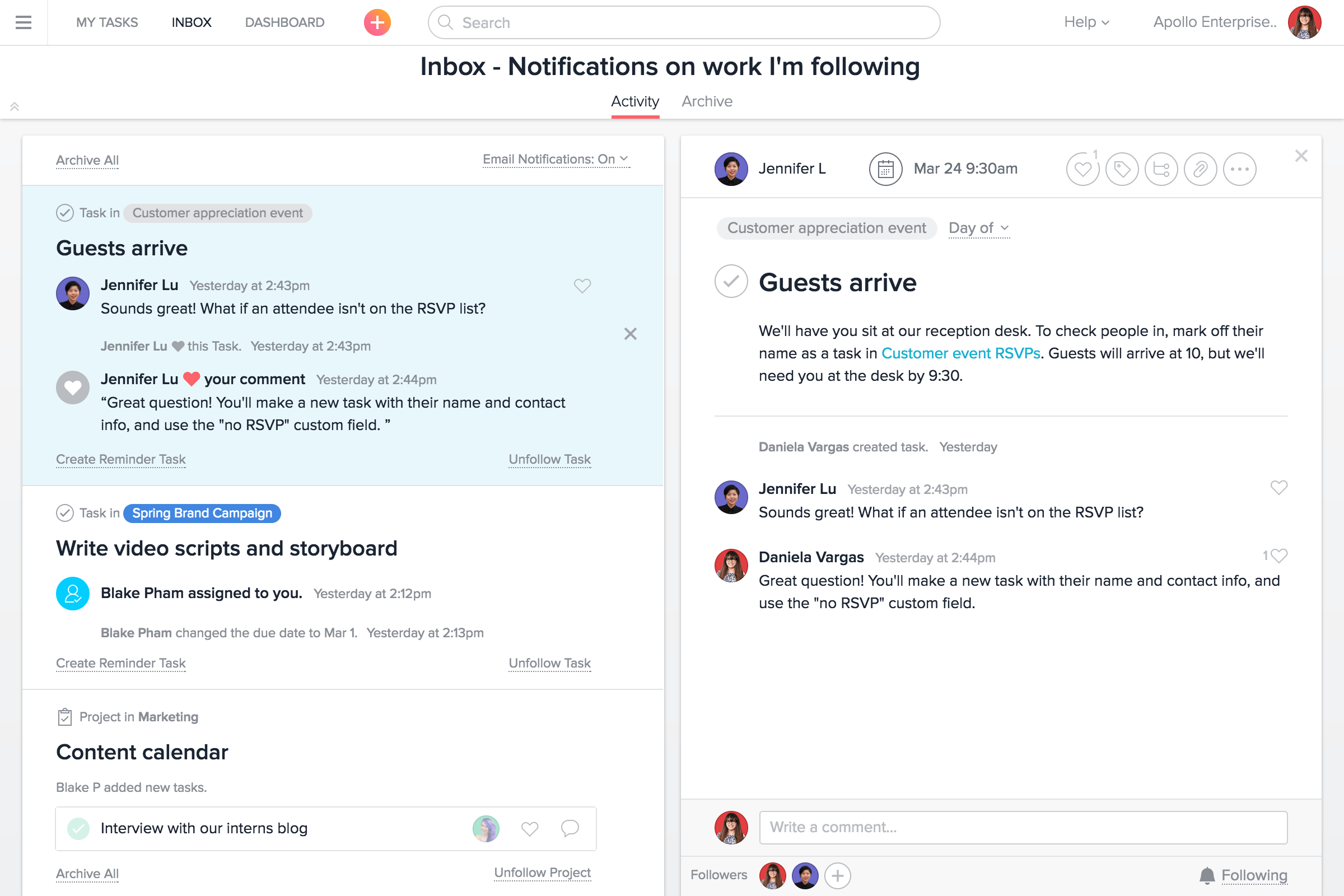 The Asana project management platform with a dedicated social media following. It's used by individuals and small businesses. It's also flexible enough to scale to larger operations across departments and in enterprise-level organizations. The free version of the tool gives up to 15 teammates access to task and project organization features like Kanban boards and Gantt charts. Upgrade for team-enablement features like task dependencies, custom fields, branding, and premium support.
Also Read: Asana vs Basecamp: A Project Management Comparison
Mavenlink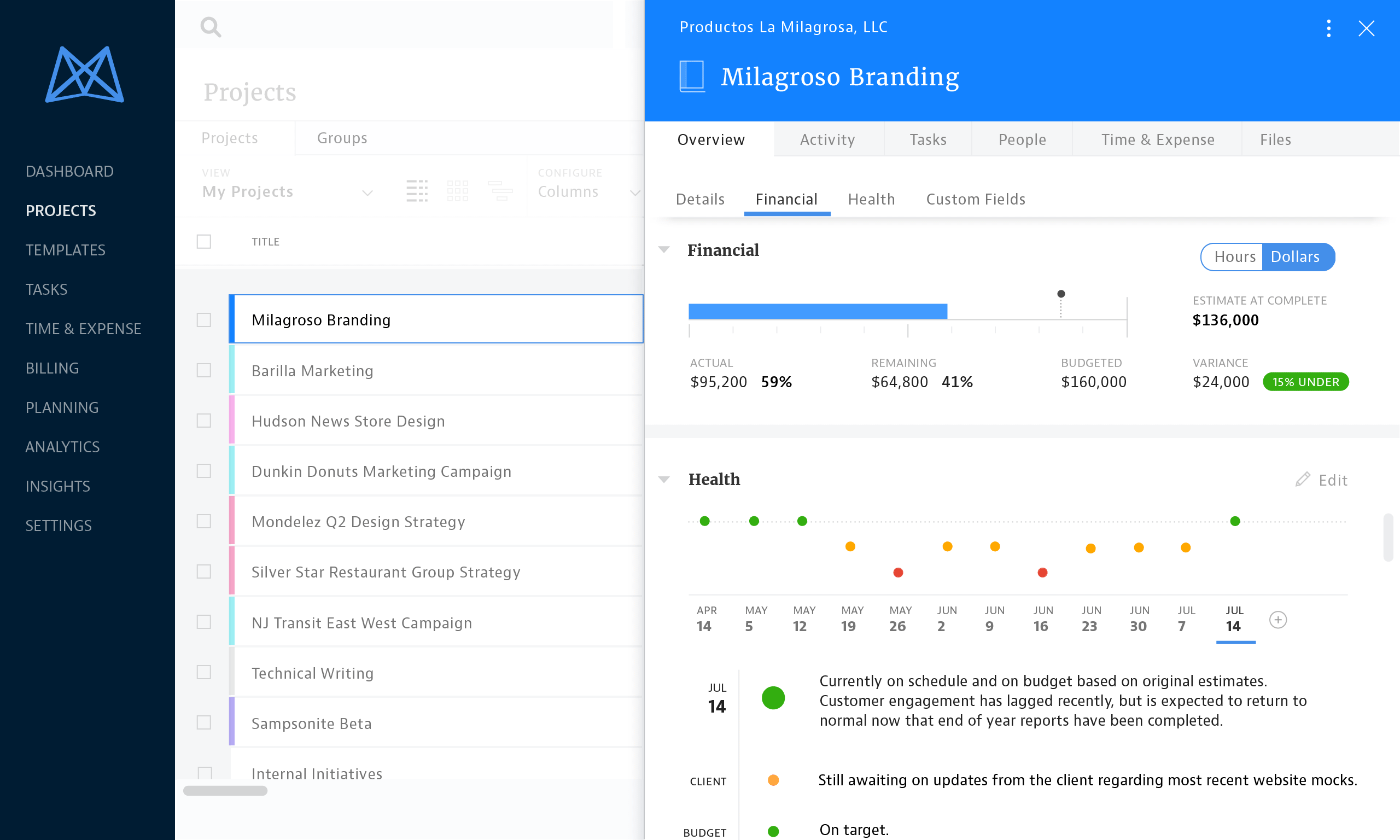 Mavenlink is a project and resource management software designed for professional and marketing services organizations. The tool connects projects, resource allocation, communication, business intelligence, and accounting in a single interface. The granular user permissions and reusable templates drive repeatable, secure projects. And because project resource planning tools appear alongside deliverable records, the whole team can work together to drive revenue.
Also Read: Build Better: How The Right Project Management Tool Can Supercharge Your App Building Process
Smartsheet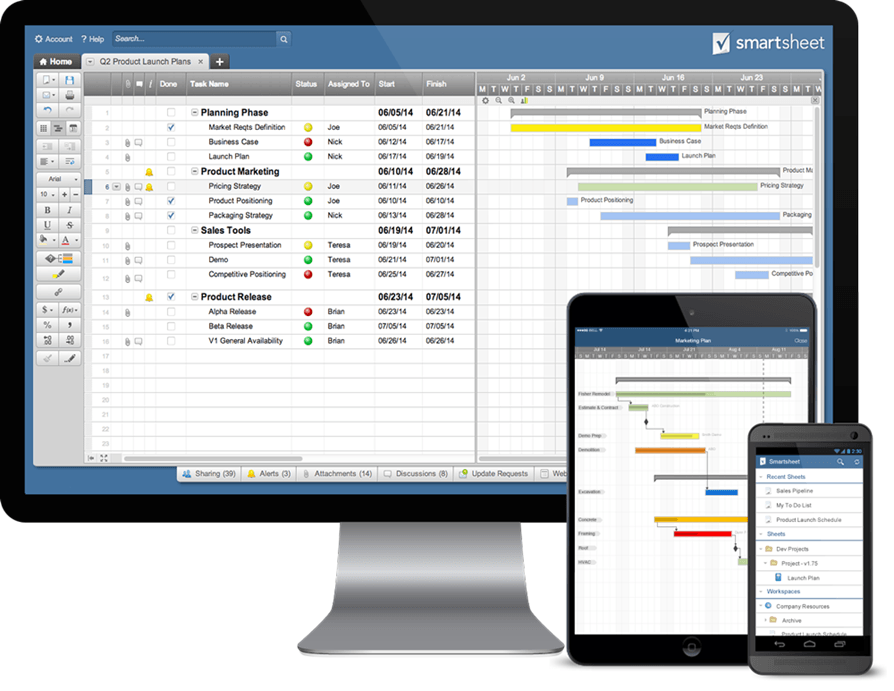 Smartsheet extends the power of spreadsheets for projects across the enterprise. With native connections to other enterprise apps and a set of free templates to get you started, teams can start managing their projects more effectively while working in the spreadsheet context they're used to. Use the visual automation planner to speed repetitive processes and drive bigger results with less manual work. Dashboards and charts are available in the Business and Enterprise levels, and Premier comes with premium apps, connections, and support.
Also Read: 9 Smartsheet Alternatives to Get You Out of Spreadsheets
Odoo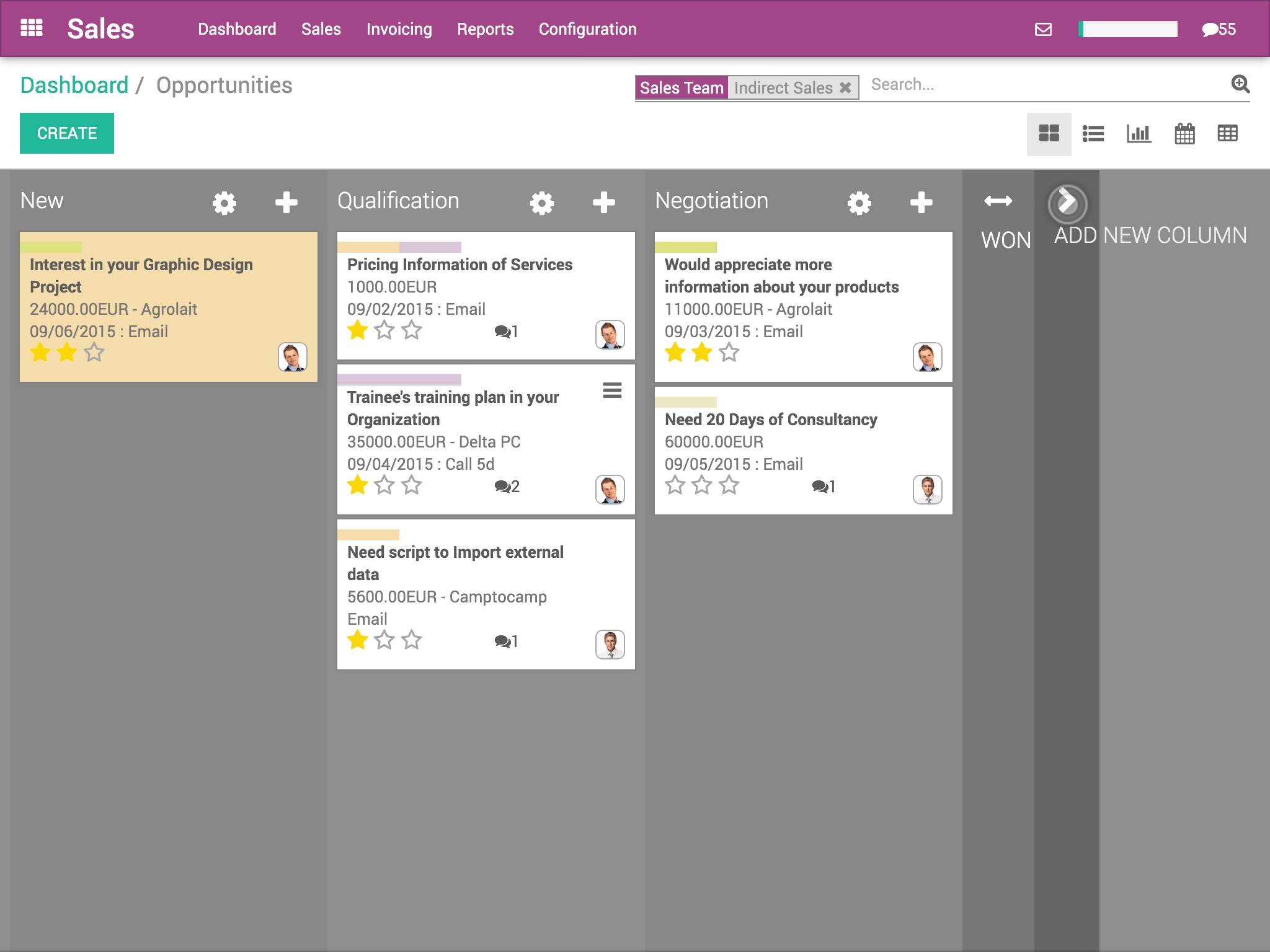 Odoo is a multi-featured business management solution with CRM, HR, MRP, and project management tools. Organize your projects with workflows, Gantt charts, and Kanban boards, and then use the analytical tools connected to your other business departments to accurately project and pull insights from across the enterprise. This tool is available as a monthly subscription or via a free open source download.
Also Read: The 7 Best Manufacturing Resource Planning (MRP) Software for Balancing Supply and Demand
Basecamp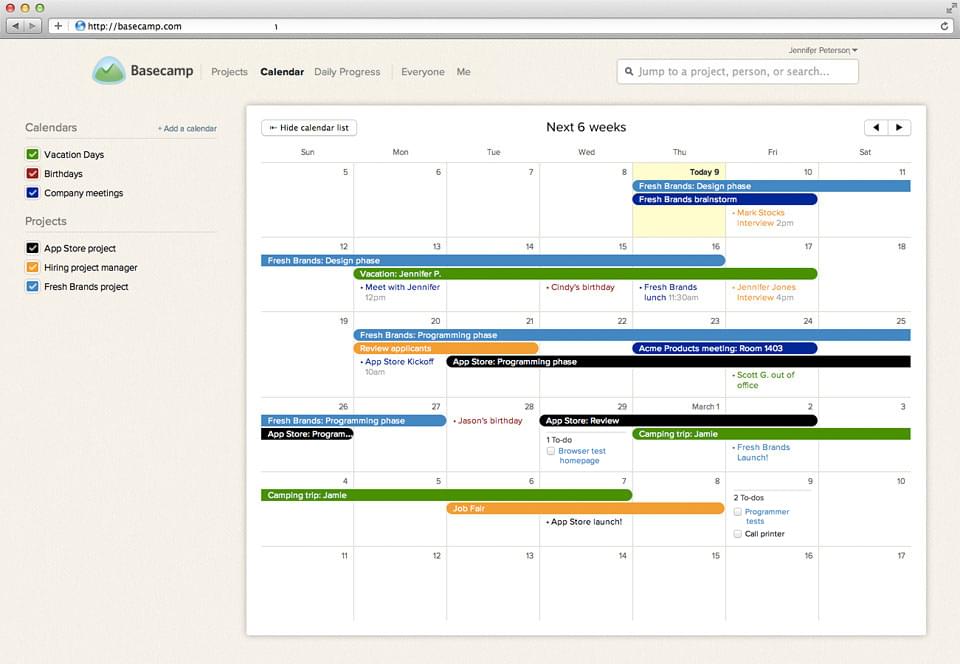 Basecamp is a favorite project management software with highly developed team communication and collaboration features. Manage projects and keep all documents in a single source of truth with features like messaging, document sharing and storage, and connections to email that keep everyone in the loop. Basecamp has gone through several iterations over the years. Basecamp 3 is the latest version, but Basecamp knows that people get really attached to the project management software they know, so you can access the previous versions of the tool if they better suit your needs.
Also Read: Don't Choose Between Basecamp vs Slack — Use Both
Microsoft Project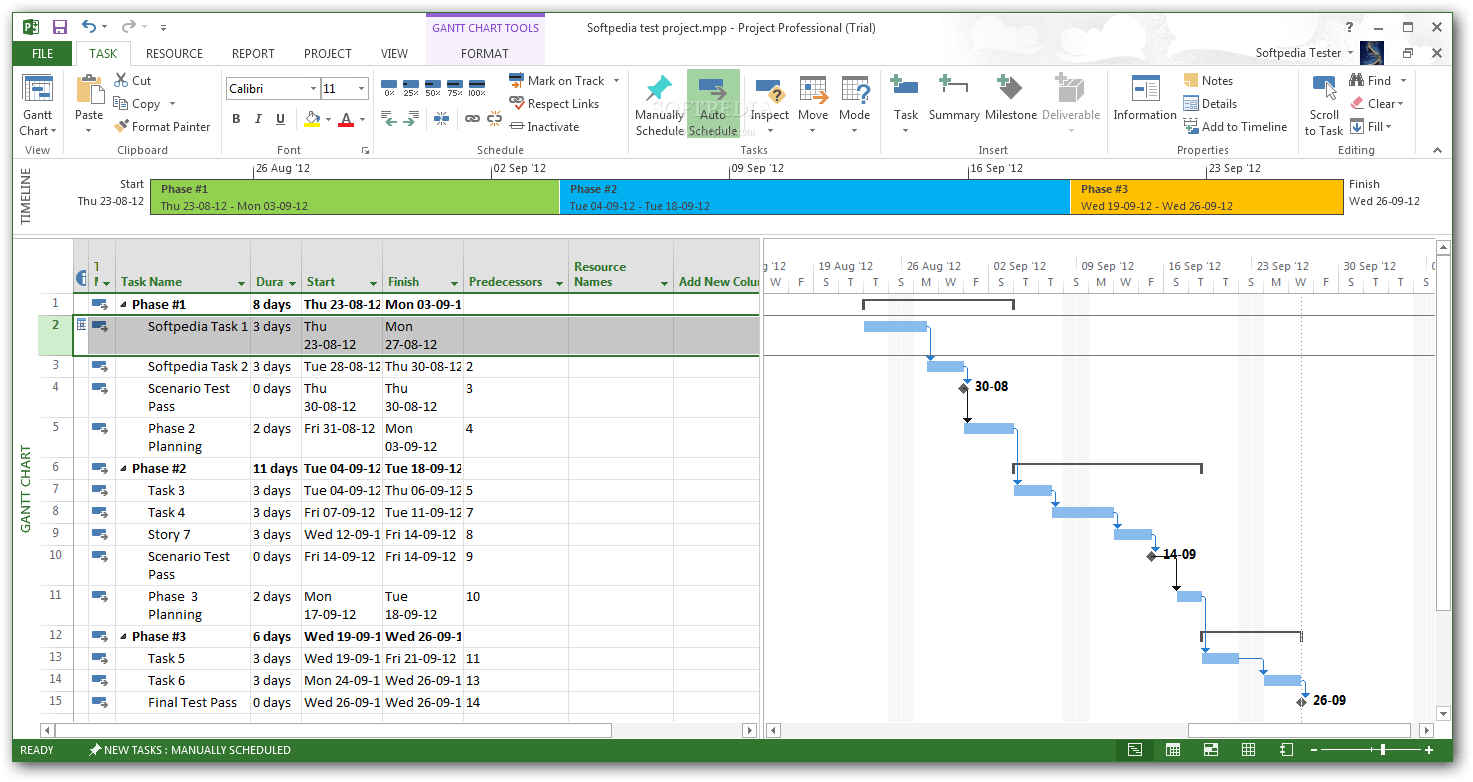 Microsoft Project is highly rated among users, who like its flexibility and connections to other Microsoft applications that they use daily, including the full Office365 suite, SharePoint, and OneDrive. This project portfolio management software scales quickly from single users to full enterprise capabilities. The software combines the familiar scheduling and task management tools you expect from a project management software with resource allocation tools and data visualizations from PowerBI for a powerful business management tool.
Also Read: 9 Microsoft Project Alternatives for Professional Project Planners
Cut through the noise and get the right PM software fast
Choosing your next project management software doesn't have to be a lengthy process. Get fast, free recommendations by filling out the form on our project management software page, or contact us for a free short list of the right software for your needs.