What is PPM software?
Decision-making in a dynamic business climate demands a central platform to manage overall project efforts. Project portfolio management (PPM) software provides the visibility, oversight, and tools to help companies prioritize and manage current projects and resources, as well as future needs and demands.
Project management software can help streamline your company's processes. When you're managing multiple projects at a time, it can be difficult to identify bottlenecks and streamline tasks. Project mismanagement can result to lack of visibility into project status, inefficient decision-making and budget overruns. Fortunately, project portfolio management software can help project managers overcome these challenges and streamline their work. With the assistance of PPM software, project managers can easily align projects with organizational objectives, identify and mitigate risks, and gain complete visibility across multiple projects.
And to help you decide on the best project portfolio management software for your business, here's a list of our hand-picked favorites and what sets them apart from other PPM software: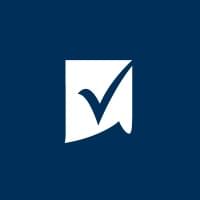 Smartsheet was developed in 2005 and has since grown to become a leading provider of collaborative work management solutions, including project portfolio management, across various industries.
With its outstanding features that involve project prioritization, portfolio reporting and workflow automation, project managers can enhance efficiency, facilitate collaboration, and enable informed decision-making for successful project portfolio management.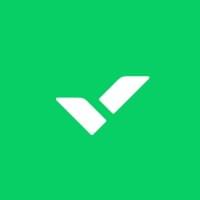 Also read: Top Engineering Project Management Software for 2023
Wrike is a project management and collaboration software that Wrike Inc. created in 2006. It's a powerful tool for team communication, file sharing, task discussions, enhancing productivity and teamwork.
Wrike also supports different functions such as Agile project management, remote working, automation, eliminating inter-team silos, and providing tailored solutions for diverse organizational needs. Wrike's flexibility and extensive features make it suitable for empowering teams and organizations to optimize their project management and collaboration processes.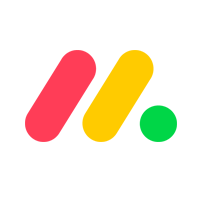 monday.com, formerly dapulse, was developed in 2012 and has become widely used as a project management and collaboration tool. monday.com is a competitive project portfolio management (PPM) software offering versatile customization, an intuitive interface, robust analytics, and a rich template library.
With monday.com, users can tailor workflows, track projects visually, and allocate resources efficiently. The platform promotes effective communication and coordination among team members and stakeholders. Integration with various tools enhances productivity while automation streamlines processes. Analytics and reporting provide valuable insights for decision-making. monday.com accommodates teams of all sizes and offers pre-built templates for quick implementation. These features make it a compelling choice for PPM needs.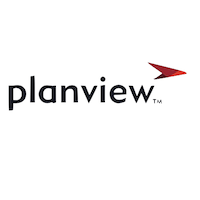 Also read: Best Free Project Management Software (2023)
Planview is a software corporation specializing in work and resource management solutions. They are well-known for offering a comprehensive platform that enables organizations to effectively manage their portfolios, projects, resources, and collaborative work. The solutions provided by Planview assist businesses in optimizing resource allocation, aligning projects with strategic objectives, fostering collaboration, and enhancing overall project and portfolio performance.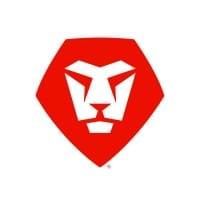 Adobe Workfront, formerly known as Workfront, is designed for enterprises seeking to rapidly prioritize, assign, and complete projects at any scale strategically. The central dashboard of Adobe Workfront enables teams to initiate projects by displaying available resources and delegating tasks using templates and automation.
The software provides users with real-time updates on the status of projects and the impact of new work requests on resourcing timelines and KPIs. It keeps everyone aligned with the business objectives of the organization.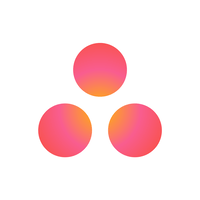 Also read: Visual Project Management Software Guide
Asana is a web-based project management software that enables teams to manage projects, prioritize what's most essential, and organize their work in one central location for seamless collaboration. It enables organizations to manage company objectives, digital transformations, product launches, and marketing campaigns.
Asana offers web and mobile applications enabling teams to remain on track, organize projects, and meet deadlines regardless of location. Managers can synchronize team assignments so everyone knows their responsibilities, and coworkers can share feedback, files, and status updates. It provides a comprehensive view of work and enables teams to focus on the appropriate duties at the right time. Team members can view the project's progression, monitor individual tasks, organize sprints, and successfully launch products.
What are some PPM software features?
Ultimately, the best software for your business depends on the overall functionality and integrations you need. To understand how a PPM tool might satisfy your objectives, it's important to understand the core functionality each one provides. PPM software typically includes the following key management capabilities.
Pipeline management
Sometimes called pipeline assessment and analysis, this feature helps managers determine whether a project or a set of projects can be finished with the time and resources on hand. A constant, real-time overview of projects and resources allows you to assess which endeavors contribute to business objectives and determine the best way to invest accordingly.
Resource distribution
With a 10,000 foot view of your project pipeline, you can efficiently allocate company resources to projects as needed. Sometimes called demand or resource management, this allows you to manage and distribute financial, inventory, technical, and human resource. In addition to offering resource allocation on an individual project basis, many systems allow you to model what-if scenarios and apply them across the entire portfolio.
Change management
One major reason many projects fail is because new requirements, features, operational constraints, regulatory demands, or technical alterations crop up mid-project. These fluctuations in project details often force projects to go over budget or past deadlines. To overcome this, a good PPM tool provides a central repository for various change requests. This allows you to quickly assess inquiries as they arise, and match available resources to overall demand. Additionally, change management allows you to monitor project timelines and budgets in real-time.
Financial administration
Your financial manager needs to accurately estimate and manage the financial resources and anticipated outcome from company projects. Most PPM systems can demonstrate the anticipated financial value of projects in relation to strategic objectives and organizational priorities.
Financial management capabilities let you see updated financial progress as it happens, which allows you to more accurately predict if a project will fail to meet financial objectives before it's over. When you can determine when projects will fall short of financial expectations, you can change the parameters or cease investment before incurring losses.
Risk management
PPM software allows you to analyze how risky each existing and potential project is so that you can determine confidence levels across the portfolio. By grouping projects together, you can evaluate confidence levels on a categorical basis and assist financial and resource allocation decisions. Sometimes referred to as "portfolio change and risk management," the benefit of this feature is the ability to determine which projects—or even which facets of individual projects—are too risky. Using risk regulation modules prior to launching a project can help your organization avoid poor investments.
At the core of a PPM system, the above features are made possible by company-wide analysis capabilities. A self-service reporting dashboard provides a top-level view of projects, resources, budgets, requirements, and timelines. Analysis, predictive functionality, and what-if scenarios provide cohesive insights across investments to help leadership determine which efforts have the best prospects for high returns, assess the impact of changes to the portfolio, and reveal potential interdependencies. Project performance metrics from real-time data aggregation increase transparency.
Other considerations
In addition to analytics, other important PPM aspects to consider are:
Deployment options
Mobile access
Global support
Software integrations
IT project-specific functionality
New features release schedule
Capability-based best practices
Additional PM or ERP modules
Common PPM applications
Though it's primarily adopted by enterprises, small and medium-sized businesses (SMBs) also use project portfolio management software. SMBs should focus on adopting a standard PM process and centralizing all project data before looking to leverage PPM software.
Most software markets are divided into tiers based on company size, but when choosing a PPM tool, functionality mostly varies with use case. Depending on your industry and goals, your priorities will vary. Below are a few common PPM applications that may require an industry-specific vendor.
IT/software development
Construction
Product development
Marketing agencies
Healthcare
Manufacturing
Education
Government
Insurance
Pharmaceutical
Transportation
Choosing the best project portfolio management software
While we recommend all the project portfolio management software above, the best PPM software for your organization still depends on your unique situation.
If you need to focus on team collaboration and a centralized project, information, get Smartsheet so stakeholders can have real-time access to updated information.
If you require ready-made templates, Wrike and its ready-made portfolio management templates can help you simplify complex projects.
If you're looking for customizable software with a user-friendly interface, monday.com can help you visually track projects and allocate resources.
If you prefer PPM software with a proven track record, consider Planview, as industry analysts have recognized its proven success methodology.
If you and your stakeholders are working on a cloud-based ecosystem, Adobe Workfront's cloud-based nature can provide access from anywhere.
If you want to manage tasks easily, Asana's task management capabilities will help you keep track of tasks and share feedback and status updates.
If you don't see the right PPM software in this list of project portfolio management tools, check out for more options in our Project Management Software Guide and Enterprise Project Management Software Guide.
Which PPM software is right for your business?