When the world shut down and many workers transitioned to remote work, a few truths were revealed. Remote workers proved they could be productive working virtually and companies realized that keeping workers remote saves them money on office space and other overhead costs. A recent study revealed that 95% of people, when asked, said they were considering leaving their current jobs in search of one that offered a flexible, remote work environment.
The future seems primed to embrace remote working. So what does this mean for the job market and how work will start to look in the coming months and years as the COVID-19 pandemic wanes and people return to their desks — wherever those may be located?
Read more: Hybrid Workplaces Are the Future of Work Culture
Communication Expectations
The wide availability of video conferencing platforms made the quick transition to remote work at the start of the pandemic feasible. Employers who are all in on continuing remote or hybrid working environments will seek the most robust and natural virtual interaction options. Many employers will expect engagement to be increased with remote workers, and employees will want a way to grow connections with their fellow employees.
When it was clear many companies were going to continue to allow remote and hybrid working, it was a prime setting for platforms like Preciate. Innovators found ways to offer authentic meeting options, allowing employees to move through a virtual space like they would in an office environment.
Technological advances in video conferencing platforms and meeting options make virtual work look and feel more like in-person work. What former in-person workers may miss about the office are spontaneous conversations and in-office events where they can get to know their coworkers on a more personal level. With innovations in remote working platforms, workers can get closer to "real life" while they work remotely.
Employers will be focused on making communication between the office or leadership and employees as smooth as in-person communication was, if not better.
Read more on IT Business Edge: Work-From-Anywhere Requires More Resilient IT
Getting Engaged
Whether they admit to it or not, employers may worry their remote employees will become disengaged from the office and tasks at hand. To help maintain a healthy relationship for the team, upper management should put forth more significant efforts for engagement.
Engaged employees will remain productive and "plugged in" to the company. Engagement can be increased by hosting fun virtual meetings, which combine necessary work tasks with ways to blow off a little steam. Events can also be hosted virtually and are exceptionally successful within companies with a dispersed employee base. When employees live all over the United States or worldwide, creating engagement and connection can be challenging. The advancements within the video conference and virtual meeting industry have also addressed this need.
Recognition also breeds engagement and productivity. When upper management makes an effort to recognize their employees' good work, employees feel appreciated. Employees who feel appreciated and noticed for their hard work will be more apt to participate in virtual meetings fully.
Engagement should be consistent, and upper management should strive to let down their guard every once in a while, and check in with their employees in a more casual manner. When employees feel like their employers care about them as people, they are more apt to stay engaged.
Read more: Recruiting Challenges Will Be Heightened by Hybrid Work
Break the 'Boring Black Box' Mold
At Preciate, we worked hard to break the monotony of the "boring black box." Employers who find alternatives to the standard virtual meeting platform will find that employees appreciate a break from the norm. Many platforms have emerged in the past few years, offering customizable options for meetings and communication.
Companies also appreciate platforms that allow for branding customization. This customization enables employees to connect to a team structure, even from home. Some platforms even offer gamification to engage and even entertain employees. This gamification can be used as a training tool or a simple "getting to know you" function.
The end goal should be to keep people engaged and their cameras on.
The Future of Remote Work
The future of remote work looks bright. Virtual-only start-ups are being created rapidly, and more formerly in-office-only employers are now open to virtual workers. Even a decade ago, remote work was rare and had a reputation for being only available as a scam or pyramid scheme. Legitimate remote work opportunities were viewed as rare unicorns, bestowed upon only the super fortunate. The pandemic signaled a massive shift in perception.
Today, remote work is becoming commonplace and is poised to be a holdover from the pandemic that will change everyday life for a large portion of the population. Innovators will continue to create new and better ways for people to work virtually, and companies will continue to develop better ways of attracting and retaining virtual talent.
Read next: Make Unlimited PTO More Than a Marketing Play
About the Author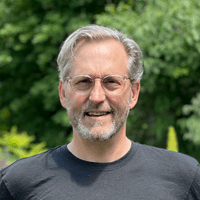 Ed Stevens is the founder and CEO of Preciate. He is deeply committed to helping others build strong, authentic relationships with the power of technology. Mr. Stevens has a BA from Stanford University.
Technology Advice is able to offer
our services
for free because some vendors may pay us for web traffic or other sales opportunities. Our mission is to help technology buyers make better purchasing decisions, so we provide you with information for all vendors — even those that don't pay us.