This is part eight of our Building a Strong Executive Team series. To start at the beginning, click here.
Joseph Stalin and Abraham Lincoln look like vastly different leaders on the surface, but if you look closer, you'll see some similar characteristics. They both had a vision for what the future looked like, they both had passion for their work, and they were committed to their goals. These and several other characteristics are crucial for being a good leader. If you're already a leader, would one day like to be, or are coaching a future leader, here are the characteristics you need to work on cultivating.
What leaders need:
Passion for your work
To be a successful leader, you have to have passion for the work you're doing. Without it, your direct reports will pick up on your apathy and either adopt the same attitude or leave the organization. You don't have to love your job every minute of every day (that's not feasible), but you at least shouldn't hate it the whole time either.
Additionally, passion is important for your job because it means you'll care enough to innovate and improve your role. In his book, What Every Leader Needs, Dr. Adam Bandelli says, "Passion breeds commitment. It breeds disciplined effort and the burning desire to do all that is necessary to win." Passion provides a level of motivation that can't be matched with extrinsic rewards.
Commitment to your organization and its people
Your people are your most valuable asset, and to be a good leader, you need to be committed to them and their development. By working to develop the people already in your organization, you're more likely to keep them engaged and motivated, meaning you'll lose less institutional knowledge because they'll be less likely to leave.
"Leaders often run into problems when they try to do too much, when they try to be all things to all people."

Dr. Adam Bandelli
To do this effectively, you need to invest in performance management software, so you can keep records of meetings and track your employees' development over time. You'll also need to conduct regular performance reviews, meaning more than once a year, and keep open dialogues with your team about their goals, performance, and growth.
Commitment to your organization is also part of being a good leader. You need to complete your work when you say you will and provide a good example for the employees that answer to you. Delegation is a key part of leadership; you can't expect to handle everything yourself and manage a team on top of that. Bandelli says, "Leaders often run into problems when they try to do too much, when they try to be all things to all people."
Consistency in your work ethic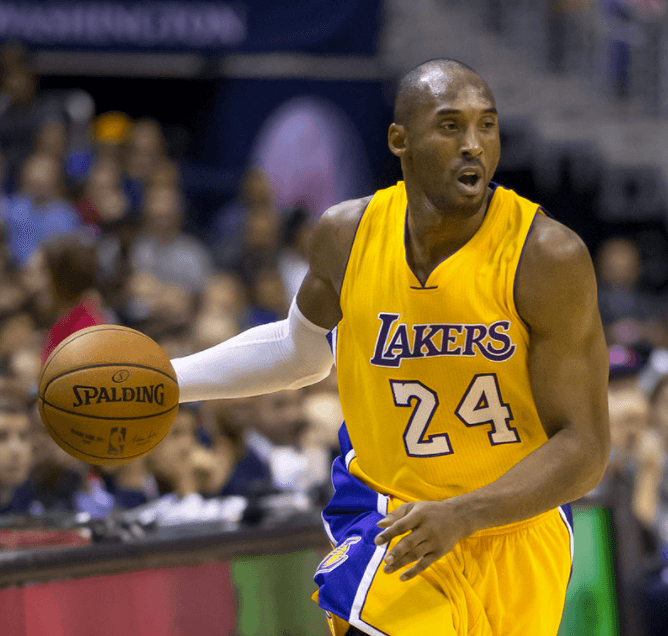 Employees need to know what to expect from their leaders, making consistency important for managers and executives alike. Bandelli uses Kobe Bryant, famous NBA player, as an example, showing how consistency can lead to greatness. While most people know of his greatness on the court, they don't always know of the work he put in behind the scenes to get there.
"Kobe was consistently the first one in the gym at 5:00 a.m. He would work on his shot over and over again, sometimes shooting until he would hit fifty to sixty shots in a row. He did this from all over the court. Next, he would work on his dribbling and ball-handling skills. After that, he would be in the weight room for two hours. This was all before any of his teammates would even show up at the practice facility! He led by example in practice, pushed his teammates during games, and constantly strived to make everyone better."
While being a company executive might not quite have the same requirements as leading a team to multiple NBA championships, they do have some similarities. For one, not everyone is going to see all the work you've put in to get where you are. And you can't just expect to "step onto the court" and be great; you have to work hard every day in order to succeed.
Also read: Building a Strong Executive Team: Creating Consistent Talent Management Standards
Vision for your future
It's really difficult to improve in any skill without goals and a plan. Bandelli says, "With clarity comes commitment to a purpose, commitment to a mission." Once you know what your goals are, you can ensure that everything you do moves you closer to achieving them. Project management software can help with both short and long-term goals, breaking them down into manageable chunks. It also enables delegation to your team, giving you time to work on your role and the organization instead of in it.
"With clarity comes commitment to a purpose, commitment to a mission."

Dr. Adam Bandelli
Part of your vision should also include surrounding yourself with the right people. You can't be great at everything, so you need to add people to your team that fill in some of the gaps in your strength. For example, if you're a great visionary, but you struggle to make solid processes, you need someone on your team who can handle that. Organizational chart software can help you identify gaps on your team and fill them more quickly.
Compassion for your team
Compassionate leaders know how to build good relationships and impact their team using healthy communication and social awareness. They place trust in their employees to get the work done, and they show appreciation for those who go above and beyond. Leaders with compassion learn about their team on both a personal and professional level to deepen those relationships.
When leaders have compassion for their team, their employees are more likely to buy into the vision and work hard to help their leader achieve it. And part of this compassion includes skillfully navigating social justice issues, including protests; diversity, equity, and inclusion (DE&I) topics; and public trials and hearings. Understand how these events will affect your team and be understanding if they need time to work through them.
How to cultivate these characteristics
You likely already possess some of these characteristics, but for the ones you don't, you'll need to find a coach or mentor to help you develop them. These can include executives in your company, experts in your field, or even professors if you're still in college or just graduated.
When we spoke, Dr. Bandelli said, "My advice to anyone who is an individual contributor, or their early career professionals, find a good mentor. The second piece is to find a good coach. This could be a life coach, this could be a therapist, this could be an executive coach, like I do, but get someone who is not in your organization, who's a thought partner that can give you an outside perspective, and sit down with them and try to focus on your goals and your dreams and your vision for the future. They'll give you kind of unbiased feedback that can help you along the way."
Leadership is difficult, but the right skills and characteristics can help you navigate tough situations, achieve your goals, and build strong, lasting relationships. If you're looking for a role where you can grow your leadership skills and build solid relationships with executives and high-level managers, check out the open positions at TechnologyAdvice.
Top Human Resources Software Recommendations
Rippling is the first way for businesses to manage all of their HR, IT, and Finance — payroll, benefits, computers, apps, corporate cards, expenses, and more — in one unified workforce platform. By connecting every business system to one source of truth for employee data, businesses can automate all of the manual work they normally need to do to make employee changes.
Discover how recognition improves employee engagement and productivity.
Meet Bob, the modern HR platform for modern business. With Bob, HR teams get everything they need to operate efficiently and engage employees in one HRIS. Use automation and workflows to save hours on HR admin time. Connect employees from anywhere with a social media-like homepage that drives culture with communications, kudos, and recognition. Centralize all people data in one place for a holistic view. Share accurate reports for stronger insights and better decision-making.
Need a Little Help?
Talk with a software expert for free. Get a list of software that's great for you in less than 15 minutes.
Technology Advice is able to offer
our services
for free because some vendors may pay us for web traffic or other sales opportunities. Our mission is to help technology buyers make better purchasing decisions, so we provide you with information for all vendors — even those that don't pay us.