What is customer loyalty software?
Customer loyalty software describes any computer or web-based tool used for tracking and strengthening customer value after the point of purchase, and the category may include customer engagement software, advocate marketing software, loyalty programs, and gamification.
The customer loyalty market is changing, both in form and in function. When you consider customer loyalty, you probably think of a loyalty card. Further, you think of a points-based system in which customers accrue credit for each purchase. In these systems, customers receive credit in a brick and mortar store or through online purchases. This credit acts as a secondary type of currency the customer redeems for rewards, usually after they reach a predefined number of points.
While retailers find success with both the physical loyalty card and point-system, a different type of loyalty market is emerging. This market responds to the new type of interaction happening between brands and consumers. Since customers engage with retailers in many online spaces, the majority of interactions consumers have with an organization will not result in a purchase.
Find your new customer loyalty software
Market overview
Compare customer loyalty software, by category
---
What are some key features of customer loyalty software?
Rewards customization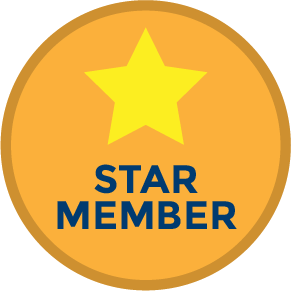 To properly reward non-purchase behavior, businesses will need to structure rewards that create user loyalty. These rewards can vary from access to unique or limited-time content to gamification elements such as special statuses or badge icons. Robust loyalty program software also allows businesses to customize their rewards based on the context of the interaction as well as the type of loyalty behavior the business wants to promote. The best customer loyalty programs should make distributing rewards intuitive for business users, making oversight of the rewards program straightforward.
Loyalty game elements drive users to engage in specific behavior, so we often see gamification in loyalty programs. By structuring loyalty campaigns into levels or tiers and rewarding users for engagement, organizations can create experiences that play on a user's sense of progress and increase their motivation to participate.
Companies can also take advantage of loyalty rewards with time-limited campaigns like contests, especially when software provides intuitive customization of limited-time loyalty events.
Omni-channel accessibility
While online interactions drive many of the new innovations in customer loyalty software, some leading programs offer businesses omnichannel capabilities. This means customers access loyalty rewards and features through three main channels: desktop, mobile, and in-store.
Even though customer expectations have increased for online interactions, they have not lessened their in-store expectations, so companies must track customers across all available channels to get a full picture of the customer's actions. Providing consistent interactions across digital and in-person interactions is also known as a seamless experience.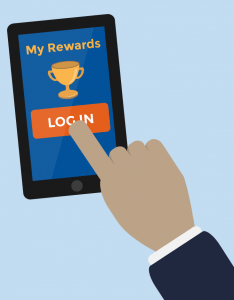 For example, if one of your customers receives coupons in his email, an omnichannel or seamless experience would allow this customer to open the email on their smartphone and scan the coupon in-store.
Of course, mobile access may not be relevant for programs that feature a physical card, though it's becoming more common for card-based programs like Pirq to take the form of a digital app that customers also scan through their phone.
Integration
Organizations that implement loyalty functionality on their site must consider how their new loyalty program software will integrate with legacy systems. To function properly, the loyalty program software will need to connect via an API to content management systems like WordPress. Otherwise, your installation will require heavy support from the software vendor, which could delay the launch date and make future software changes difficult.
Also consider social media integration, which makes it easier for customers to log in with their social profiles and for your company to distribute rewards for targeted behavior through social channels. You can also use integrated email programs to distribute coupons and other rewards to your customers.
Similarly, look for loyalty solutions that integrate with your customer relationship management system (CRM). With a customer loyalty and CRM system integration, businesses organize their customer information and track the behavior of each customer wherever it happens.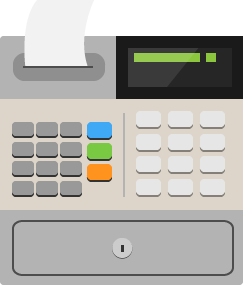 Brick and mortar businesses can't ignore digital customer loyalty and should look for point of sale systems that integrate with their loyalty solutions. Card-based products like Belly feature unique hardware for customers to scan their loyalty card, while others will allow scanning straight into the POS system. Advantages exist to both: the latter may be more user friendly for your employees and customers while the former collects more detailed information about buying habits.
Analytics
Common to both card-based and web-based customer loyalty software, analytics features enable businesses to gain greater insight into the buying behavior of customers. You can then cross reference this information with demographic data to develop customer profiles that better target your customers. The type of data you gather will vary depending on the type of platform you deploy.
For example, web-based loyalty management software captures data on how customers act when they visit your site, when they mention your brand on social media, and when they make a purchase. Card-based systems gather a narrower set of data — mostly buying behavior and demographics — though loyalty software vendors like Perkville can sometimes gather more robust data.
Small business customer loyalty software
Customer loyalty is especially important for small businesses, who work hard to gain every customer and want those customers to keep coming back for repeat business. Loyalty programs and software are a great way to keep customers coming back. They're also a great way to reward customers for their repeat business and referrals.
Just like any software, customer loyalty programs for small businesses can range from analog punch cards to intense gamification programs with mobile apps and built in marketing features. When just starting out with loyalty, we recommend finding a software that does the most basic loyalty program you envision for the company, and then build up from there. Consider looking for any of these features:
Customer data collection: including email, phone numbers (for SMS advertising)
Email marketing: this can be in-app or with an integration
Integrations: with your ecommerce store, CRM, POS software, or marketing automation tools
Social Media connections: communicate with customers, send coupons via social
Gamification features: badges, contests, leaderboards
Notifications and alerts: internal alerts remind employees to complete tasks, notifications automatically send important data to customers
Branding: customize the customer-facing portions of your tool to match your company's branding and aesthetics
Mobile app: Not a necessity, but definitely nice to have, since folks use their phones for everything these days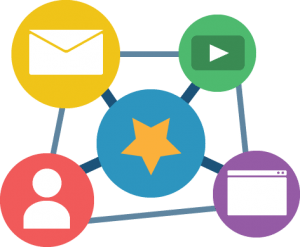 Top customer loyalty software for small businesses
Belly
Belly provides custom loyalty programs for small businesses where companies can choose their rewards, track their customer growth and engagement, and market directly to existing customers. The system lives separately from the company's POS terminal, and customers check in every time the visit the store. Dedicated marketing automation and email marketing tools provide companies with marketing choices right where all of their loyal customer data is stored. And for security-conscious customers, Belly's hardware communicates with Apple Passbook, Google Wallet, and comes enabled with iBeacon for near-field data transfer.
The Loyalty Box
The Loyalty Box is customizable customer loyalty software built to serve brick and mortar or ecommerce retail spaces. This rule-based software boasts nearly infinite customizations based on the types of loyalty programs your company is interested in running. And the loyalty programs can be run through the POS, on the company website, on a mobile app, or through Facebook.
Badgeville
Badgeville by Callidus Cloud is an enterprise rewards and gamification system built on customized rules. Badgeville works for both internal and external loyalty and engagement. The system is highly flexible, and companies can set up their own guided experiences to lead customers and employees through training, engagement, and loyalty tools. Social integrations drive engagement rewards that go beyond simple badge awards. Use the API to deploy Badgeville to nearly any app or software.
Vend
Vend is a retail and small business POS that can be downloaded directly to an existing iPad and used to expand brick-and-mortar into the ecommerce space. Customer loyalty features include the ability to produce gift cards and store credit, segmented customer lists, exports to email marketing software, and the custom Vend Loyalty program. Vend Loyalty can automatically add customers to your loyalty program or you can ask customers to sign up via email. A customer's reward balance is easily visible on the pay and checkout screens so employees always know when a customer is eligible for rewards.
Square
Often considered as the go-to small business POS software, Square leads the market with their sleek user interface and handy hardware. The Square Loyalty program comes as an add-on to the POS program, where customers can sign up by entering their phone number. Use those phone numbers to send text marketing messages, and reward customers based on how much they spend. Customer spend and usage statistics are gathered in analytic reports that help you better understand your customers' buying habits.
Customer loyalty software for enterprises
Enterprise business loyalty software will cover many of the same features available to small businesses, but expect to see a higher price tag to complement the greater customization and larger scope of the business. Look for these features to differentiate an enterprise loyalty program software:
Custom-built programs and/or white labelled solutions
Greater integration power to business intelligence, ERP, and other internal business-critical software
Higher data storage and server space
Employee engagement, employee advocate, and gamification programs for internal resources in addition to customer loyalty programs.
Before you start looking for the perfect customer loyalty software for your business, plan out the types of features you know you'll take advantage of immediately and which you can live without. This will help you decide between all the options out there.
Top customer loyalty tools for enterprises
Picnic by PugPharm
Picnic comes in two versions: a turnkey solution and a platform for companies with higher technical resources and who need more flexibility. The Picnic Baskit turnkey solutions was designed by video game developers and includes badges, custom codewords, rewards, and collection games for short-term loyalty improvements. The Picnic Platform lets companies gamify nearly any app, website, or existing social platform to increase loyalty and engagement. This flexibility is augmented by custom developer tools and campaign management built for enterprise companies.
Revel Systems
Revel systems are a quick service, restaurant and bar, and retail POS software and hardware company that provide a transaction-based loyalty program. Choose to reward customers for total spend, each transaction, or for specific products. The system also lets you segment and promote to customers based on their purchase history, driving repeat visits through marketing.
LoyaltyLion
LoyaltyLion provides customer loyalty solutions for ecommerce sites. While many solutions offer only purchase-based rewards, LoyaltyLion can track nearly any action or movement on your website, which means you can reward customers for leaving reviews, commenting on blog posts, watching videos, or even just spending a while browsing your offerings. LoyaltyLion currently works for Shopify, BigCommerce, and Magento ecommerce stores, and integrates with major email marketing tools.
Smile.io
Smile.io works out of the box for ecommerce platforms Shopify and BigCommerce, but extends easily to any ecommerce platform or custom built website with an API integration. Track customer actions for purchase or social behavior directly on social media sites. Customers can follow their progress toward rewards, and the reward options range from standard coupons and percentages off to custom rewards built via the API. Smile.io also offers referral and VIP programs that further drive customer loyalty.
Loyalis
Loyalis boasts a customer loyalty program with built-in business intelligence software that helps companies grow their overall sales totals. The software contains modules for loyalty, social interaction, reviews, and gamification, all with integrated data analysis that helps you better understand your customers and their buying habits. Loyalis comes as a fully white-labelled solution so it never competes with your store branding, and it is currently available for Shopify and BigCommerce.
Customer loyalty tools for B2B
LoyaltyZen
LoyaltyZen is designed for B2B and retail brands to build their own custom loyalty program, but the platform also comes with designed templates that you can connect to an existing website or customer portal. With mobile marketing solutions, companies can stay in touch with customers and bring them back to the loyalty portal again and again with deals and referrals. With support for multiple locations and program reporting, LoyaltyZen is built for growing companies and agencies ready to boost customer engagement.
Loyaltyworks
Loyaltyworks helps companies make custom loyalty and incentive programs for both internal sales and revenue gains and external customer engagement. The BthruB customer loyalty program works to build long-term B2B customers through education and online training along with valuable customer incentives. Look to the advanced analytics to help focus campaigns and better sell to target audiences.
Openloyalty.io
Openloyalty.io uses a cloud SaaS loyalty model that provides companies with different views for administrators, clients, and even a POS-specific view. Over 150 built-in rules keep customers engaged based on purchase behavior, segments, and individual settings. Connect to nearly any platform or integrate with other apps through the API.
How to measure your return on investment
Measuring the effectiveness of loyalty has historically been limited to an incremental model: customers receive rewards or incentives, and an organization waits to see who responds over a certain period of time. Analytics tools make it easier for you to measure the return from your loyalty program software. Using an uplift model, you can track the effectiveness of your efforts.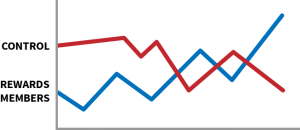 An uplift model creates a control group against which to test the returns of your loyalty incentives. The control group consists of customers who were not exposed to your customer loyalty program, which allows you to measure the impact of the independent variable — your incentives and rewards — for comparison against the control. Some top tier vendors include this in their software platform, you can also build an uplift model yourself.
Once you've let your model run for a couple of months, you can examine the data to analyze which rewards and incentives are most effective at spurring engagement and which tactics translate into the most significant return for your business.
Which Customer Loyalty software is right for your business?