Are you shopping for Salesforce alternatives? Salesforce, a juggernaut in the Customer Relationship Management (CRM) arena, has long been a staple for businesses aiming to streamline their sales processes, manage customer relationships, and execute effective marketing strategies. However, the one-size-fits-all approach doesn't always hit the mark. For some businesses, Salesforce's extensive array of features can be overwhelming. For others, the cost factor might be a hurdle, especially for startups and small businesses with tight budgets.
Recognizing these challenges, a variety of Salesforce alternatives have emerged, each bringing their unique strengths to the table. In this article, we'll explore these alternatives, shedding light on their key features, pricing, ease of use, and customization capabilities. Whether you're a small business seeking an intuitive interface, a mid-sized company looking for cost-effectiveness, or a large enterprise in need of advanced customization, we've got you covered.
The top competitors to Salesforce CRM in 2023 are:
Top Salesforce competitors
SAP Sales Cloud: Best for enterprises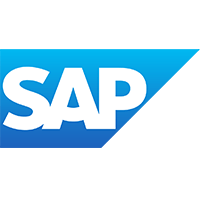 SAP Sales Cloud, a product of SAP SE, a multinational software corporation founded in 1972, is a cloud-based CRM solution designed to streamline sales processes. It offers features like AI-driven insights, sales analytics, and industry-specific capabilities. SAP Sales Cloud integrates with the broader SAP ecosystem, enabling seamless data flow across various business functions. Its scalability and customization make it suitable for businesses of all sizes, particularly large enterprises. Over the years, SAP has established itself as a leader in the enterprise software market, with SAP Sales Cloud being a key offering.
Monday Sales CRM: Best for collaboration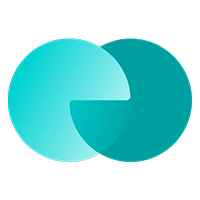 Monday.com, the company behind Monday Sales CRM, was founded in 2012 by Roy Mann and Eran Zinman. Originally named "dapulse", the company rebranded to Monday.com in 2017. The platform started as a project management tool and has since evolved into a comprehensive work operating system (Work OS) that powers teams to run projects and workflows with confidence.
Monday Sales CRM is a part of this Work OS, designed to streamline sales processes and enhance team collaboration. It offers features like lead and deal management, customizable pipelines, automation, and advanced analytics. Its user-friendly interface and flexible setup make it a popular choice for businesses of all sizes. The platform's focus on collaboration and transparency sets it apart in the CRM market.
HubSpot: Best for inbound marketing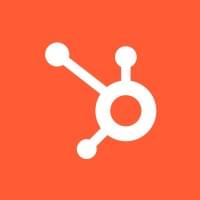 HubSpot CRM is a product of HubSpot Inc., a company founded in 2006 by Brian Halligan and Dharmesh Shah. The company pioneered the concept of "inbound marketing," which focuses on attracting customers through content and interactions. HubSpot CRM, launched in 2014, is a free platform designed to help businesses manage relationships and track customer interactions. It's part of HubSpot's comprehensive suite of sales, marketing, and customer service tools. Known for its user-friendly interface and robust features, HubSpot CRM has become a popular choice for businesses of all sizes.
Microsoft Dynamics 365: Best for integration with Microsoft ecosystem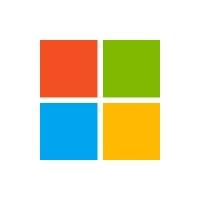 Microsoft Dynamics 365, launched in 2016, is a cloud-based suite of business applications that combines CRM and ERP capabilities. It integrates with other Microsoft products, such as Office 365, to provide a comprehensive solution for managing various business processes, including sales, customer service, finance, operations, and marketing.
The platform is known for its flexibility, scalability, and deep integration with the Microsoft ecosystem. It allows businesses to start with what they need and add applications as their business grows. Over the years, Microsoft Dynamics 365 has evolved to include AI-driven insights and modular applications tailored to specific business functions.
Pipedrive: Best for sales process management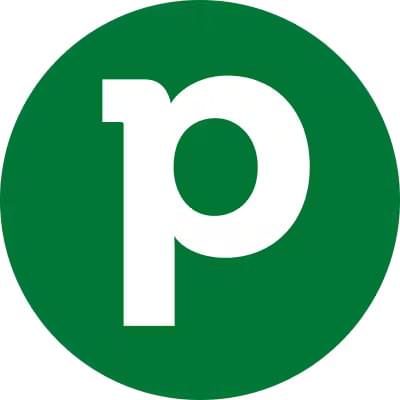 Founded in 2010 by seasoned sales professionals, Pipedrive is a sales-focused CRM tool designed to manage complex sales processes. Headquartered in New York and Tallinn, Estonia, Pipedrive serves over 30,000 customers worldwide. Known for its user-friendly interface, it offers features like deal management, communication tracking, task automation, and analytics. Over the years, Pipedrive has introduced advanced features like AI sales assistant and customizable chatbots, maintaining its position as a leading CRM tool for sales teams.
Who is Salesforce best for?
Salesforce is best suited for businesses of all sizes that require a comprehensive CRM solution. It's particularly beneficial for companies with complex sales cycles and those that need to manage large volumes of customer data. Salesforce's extensive features, including sales forecasting, lead management, and customer service capabilities, make it a strong choice for businesses looking to streamline their sales and customer service processes.
It's an excellent choice for businesses that need advanced analytics and reporting capabilities. Its customizable dashboards and reporting tools provide valuable insights into sales performance and customer behavior.
Companies that require extensive integrations will also benefit from Salesforce, as it can seamlessly integrate with a wide range of third-party applications. Businesses that prioritize mobile access to their CRM will appreciate Salesforce's mobile app.
Who should consider a Salesforce alternative?
Businesses should consider a Salesforce alternative if they find Salesforce's pricing structure to be beyond their budget, particularly small to medium-sized businesses or startups with limited resources. Companies that require a simpler, more intuitive user interface might also look for alternatives, as Salesforce is often considered complex and may require extensive training.
If you still don't see the right fit for you, maybe Salesforce is the smartest option for your business
If a business needs a CRM solution that is more tailored to their specific industry or has features that Salesforce does not offer, they might consider an alternative. For instance, some businesses might prefer a CRM with a stronger focus on customer service, marketing automation, or social media integration.
Companies heavily invested in another ecosystem, like Microsoft or Google, might prefer a CRM that integrates more seamlessly with those systems. Lastly, businesses that value having a dedicated customer support representative or more personalized customer service might seek alternatives, as Salesforce's customer support is often criticized for being impersonal.Still can't find the right Salesforce alternative for your business? Check out our comprehensive CRM Software Buyer's Guide.
Featured partners
1

monday Sales CRM
monday sales CRM is the customizable, no-code CRM that allows you to control your entire sales funnel and close more deals, while simplifying communication and collaboration. Automate manual work, capture and import leads, and centralize deal and contact info, all in one place.
2

HubSpot CRM
HubSpot is an intuitive CRM that makes managing your sales pipeline a breeze. Everything you need to track important metrics, set up time-saving flows and automations, manage clients seamlessly, and grow your business is available in one tidy dashboard. Plans are available for businesses at every stage of growth, starting at 100% free. Start taking the guesswork out of business management today with HubSpot CRM.
3

Zoho CRM
Fully-customizable Zoho CRM provides unified solutions for businesses of all types and sizes. Conduct your Sales & Marketing analytics to gain insights using Dashboard views and Automate your daily routines. Customize your CRM theme based on your industry needs using Canvas, Omnichannel communication for streamlined communication between teams and customers, handle customer support from within the platform to improve customer relationships. Get Started with Zoho CRM now!
Methodology and selection process
At TechnologyAdvice, we assess a wide range of factors before selecting our top choices for a given category. To make our selections, we rely on our extensive research, product information, vendor websites, competitor research and first-hand experience. We then consider what makes a solution best for customer-specific needs.
By defining business needs, we can determine the essential features organizations in various sectors require, and select platforms that will cover all bases. Reputable providers known for their ease of use and customer satisfaction are added to our compilation list for further analysis. We then evaluate each solution on the list based on the features they offer, considering the platform's usability, integration capabilities, customization options, mobile access, and any other relevant functionalities. Price plans, hidden fees, customer reviews, and customer support are also assessed in the selection process.
Technology Advice writers will often take advantage of free trials and demos to get a first-hand user experience of available software. Finally, we curate a comprehensive list based on the previously stated factors, ensuring readers have the necessary tools to make an informed decision.
Technology Advice is able to offer
our services
for free because some vendors may pay us for web traffic or other sales opportunities. Our mission is to help technology buyers make better purchasing decisions, so we provide you with information for all vendors — even those that don't pay us.