Customer relationship management (CRM) software stores, organizes, and analyzes business contact and customer data. CRM systems enable sales, marketing, and customer service teams to automate collecting and organizing lead, customer, partner, and primary business relationship data. Cloud-based CRM software is software that stores an organization's business information in the cloud. That means the data is housed in the CRM cloud provider's servers and enables the customer to access its data via the Internet.
The providers of CRM cloud software maintain and secure their customers' data in their own data centers. This saves enterprises from having to invest heavily in the necessary resources to host and manage the software on-premises. In addition, cloud-based CRM systems enable companies to automate time-consuming tasks, easily manage contacts, and gain critical customer insights.
Top 5 Cloud-Based CRM Software
Our top five cloud-based CRM software picks offer a wide range of benefits for businesses with different CRM software needs:
Salesforce: Best for sales reps and sales teams

Salesforce can be used by companies in any industry that want to streamline or enhance their sales functions. A customizable CRM, available via cloud or local, Salesforce helps sales teams manage contacts and opportunities, track leads, and forecast sales as well as get insights into how they are performing.
However, configuring and setting up Salesforce is complex, so it would be worthwhile for organizations that opt to use Salesforce to ensure that their leadership has experience with the application and understands what a good implementation looks like.
Salesforce CRM Pros and Cons
Pros
User friendly
Easy to customize
Navigating within the software is intuitive
Wide range of integrations
Easy-to-use, flexible reporting and dashboarding functionality
Cons
Expensive
Configuration/setup is complex, time consuming
Steep learning curve
Add-ons cost extra
Customer support has a bad reputation
Salesforce Key Features
Account and contact management: The account and contact management feature gives sales reps and sales teams all the information they need to track the people and organizations they do business with. This data includes each customer's activity history, communications with these customers, key contacts, etc.
Opportunity management: With this feature, companies can easily manage all their sales deals and enable sales reps to be more productive by keeping them connected to the people and information they need to close deals.
Lead management: With lead management, companies can measure the effect their marketing activities are having on their sales pipeline across all channels.
Quote management: This feature allows companies to show its customers the prices of the products and services they offer. And it enables them to sync quotes and opportunities to ensure their information stays up to date.
Why we chose Salesforce
With Salesforce CRM, sales teams can access customer data in one place in real time as well as pull insights from reports and dashboards. Salesforce also offers a suite of products that work seamlessly with its CRM cloud. For example Sales Cloud: the sales module in Salesforce, helps salespeople close more deals faster. The Marketing Cloud allows marketers to get personalized messages to the right customers at the right times through their preferred channels.
ALSO READ: Best CRMs for Small Business
Microsoft Dynamics 365: Best for larger, established businesses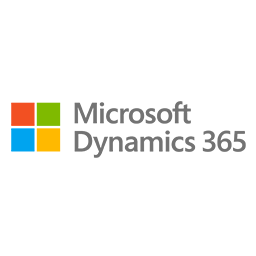 Microsoft Dynamics 365 is Microsoft's CRM group of five cloud-based applications: marketing, sales, customer service, field service, and project operations. Customers can buy individual applications or the entire suite, depending on their needs. Dynamics 365 also integrates with the Microsoft Office 365 products, including Teams, Word, Outlook, and Excel.
Dynamics 365 offers companies performance metric tracking, real-time analytics, multi-channel relationship management tools, and artificial intelligence-based recommendations. Microsoft Dynamics offers advanced tools not offered by other CRM software vendors.
Microsoft Dynamics Pros and Cons
Pros
Integrates with other Microsoft Office 365 products
Easy to customize
Aligns sales and marketing teams with planning and tracking tools
Cons
Requires a lot of training
Rigid configuration is difficult to change after set up
User interface may be difficult to navigate for users not familiar with Microsoft products
Microsoft Dynamics 365 Key Features
Sales: Dynamics 365 CRM Sales lets organizations keep all their business contacts in one system, which can be accessed by authorized employees in any department. The application speeds the sales cycles by offering suggested next best actions. It also connects sales reps with customers through their preferred channels.
Marketing: Dynamics 365 Marketing enables marketing teams to design, predict, and deliver personalized content to customers. Using AI-driven recommendations, salespeople can turn insights into relevant action.
Customer insights: Customer Insights combines data from transactional, behavioral, and demographic sources, giving companies 360-degree views of their customers so they can deliver personalized experiences to them.
Why we chose Microsoft Dynamics 365
Because Microsoft Dynamics allows organizations to efficiently integrate management software across locations, divisions, and departments, it's a popular choice for large and growing companies. Using Dynamics 365 API capabilities, organizations can integrate the application with their other key systems.
ALSO READ: FreshSales vs. amoCRM
HubSpot CRM: Best for teams new to CRM

HubSpot CRM allows salespeople to organize, manage, and track contacts to help them develop better relationships with their clients. HubSpot is great for sales teams who are new to CRM, particularly if they're looking to leverage the application's email marketing capability. HubSpot's free plan is ideal for new businesses that need a simple platform for sales, marketing, and customer service.
HubSpot CRM Pros and Cons
Pros
Free version is free forever
Easy to set up and use
Keeps client records in one place
HubSpot's App Marketplace offers more than 1,000 integrations
Cons
Adding premium features is expensive
Customer support only available with paid versions
Adding premium features is pricey
Companies can only assign one email per contact record
HubSpot CRM Key Features
Contact and lead management: Sales teams can add contact records, automatically log their sales activities, and keep their records up to date. Sales reps can view every interaction they're had with contacts and use this data to develop campaigns that help them close more deals.
Sales: Organizations can use meeting scheduling as well as email tracking and email automation, to get greater insights into prospects, automate tasks, and close more deals faster. The click-to-call tool lets sales people make appointments more quickly. Robust website tools help sales reps better understand when prospects or customers are active on their websites.
Task management: HubSpot CRM helps customers more easily manage their tasks by enabling them to sort and create deals in the application. With task management, sales reps can schedule and track their tasks as well as call, send emails, and schedule meetings with customers. These things simplify the sales process and allow sales teams to develop long-lasting relationships with customers.
Why we chose Hubspot CRM
The free plan enables unlimited users to access its contact management, marketing, sales, and customer service tools. As companies get more familiar with using HubSpot, they can add tools or migrate to the paid tiers as necessary.
Oracle NetSuite CRM: Best for Large E-Commerce Businesses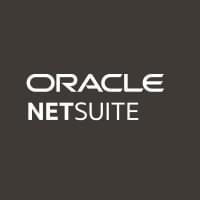 Oracle NetSuite CRM, built on Oracle's enterprise resource planning (ERP) platform, is well suited for e-commerce businesses that want to provide top-notch customer experiences. The NetSuite CRM module gives organizations of all sizes complete 360-degree views of their customers in real time.
However, it is particularly well suited for midsize e-commerce companies that need a CRM system to help them better understand the shopping habits of their customers.
Oracle NetSuite CRM Pros and Cons
Pros
Customizable
Great tracking, reporting, and forecasting capabilities
All-in-one commerce solution for marketing, sales, operation
Cons
Not available as a stand-alone CRM solution
Companies must subscribe to Oracle's flagship ERP
Complicated and time-consuming to set up
Not easy for new users
Oracle NetSuite CRM Key Features
Sales force automation: NetSuite's sales force automation functionality gives sales teams visibility into every aspect of their customer relationships. And the dashboard provides sales reps with actionable insights into lead, prospect, and customer activities so they can better prioritize their daily and weekly activities.
Marketing automation: NetSuite CRM's marketing automation software automates the entire marketing process. It aligns campaigns and programs with sales teams and generates qualified leads that are ready to engage with sales reps.
Customer service management: NetSuite CRM assigns, manages, and routes customer support across multiple channels and provides time tracking functionality so sales people can see just how much time they're spending with customers.
Why we chose Oracle Netsuite CRM
NetSuite CRM organizes, automates, and syncs customer interactions across different departments, including sales, customer service, marketing, and technical support. As part of its core functionality, NetSuite CRM offers customer service, marketing automation, and sales force automation.
Zoho CRM: Best for Remote and Hybrid Sales Teams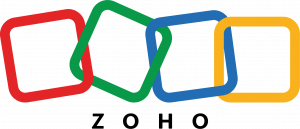 Zoho CRM allows organizations with remote and hybrid workforces to easily increase leads, accurately measure performance, and efficiently speed up the sales cycle. Zoho CRM is a good system for organizations with remote and hybrid workforces because it offers a gamification feature that fosters friendly competition.
Zoho CRM Pros and Cons
Pros
Easy to use
Offers a free plan
Integrates well with other Google/Zoho apps
Cons
Customer support could be better
Zia AI is only available with Enterprise and Ultimate plans
Limited set of custom fields
Zoho CRM Key Features
Sales force automation: Companies can automate marketing, routine sales, and support functions, enabling teams to focus on their customers. With this feature, teams can create enhanced workflows to help reduce manual data entry, eliminate redundancies, and speed up the overall sales process.
Motivator: This feature builds team spirit and encourages healthy competition by enabling employees to participate in games and targets together no matter where they're located.
Artificial intelligence: Zoho CRM's AI-powered assistant Zia helps teams gather customer information, write documents, or find helpful data, such as sales numbers, to make employees' jobs easier. Zia analyzes when customers usually answer calls, open emails, or visit the company's website, then proposes the best time to contact customers.
Why we chose Zoho CRM
Companies can create games between individual sales reps or teams, no matter where they're located. Zoho CRM's AI-powered assistant Zia predicts leads and deals, identifies potential customers ready to convert, and helps large sales teams boost productivity by focusing their efforts.
Choosing the Best Cloud-Based CRM Solution
CRM cloud software is a valuable tool for businesses of all sizes in any industry that want to track sales, follow up with prospects, and manage customer relationships.
Cloud-based CRM platforms come in all sizes, and they can be complicated and expensive to implement. The right solution depends on a company's biggest CRM needs. For example, large e-commerce companies would do well to consider Oracle NetSuite CRM, while organizations that want to boost their sales functions would be better opting for Salesforce. If none of these CRM vendors meet your needs, check out our cloud-based CRM Software Buyer's Guide to browse other solutions.
---
1

monday Sales CRM
monday sales CRM is the customizable, no-code CRM that allows you to control your entire sales funnel and close more deals, while simplifying communication and collaboration. Automate manual work, capture and import leads, and centralize deal and contact info, all in one place.
2

Zoho CRM
Fully-customizable Zoho CRM provides unified solutions for businesses of all types and sizes. Conduct your Sales & Marketing analytics to gain insights using Dashboard views and Automate your daily routines. Customize your CRM theme based on your industry needs using Canvas, Omnichannel communication for streamlined communication between teams and customers, handle customer support from within the platform to improve customer relationships. Get Started with Zoho CRM now!
3

Pipedrive
Pipedrive is a sales-focused customer relationship management tool that teams of all sizes love using. It visualizes your sales pipeline and helps to make sure important activities and conversations won't get dropped. It also sports built-in forecasting, integrations with other software such as Google Apps, MailChimp and Zapier and an API for those who like to "roll their own" software solutions.
Technology Advice is able to offer
our services
for free because some vendors may pay us for web traffic or other sales opportunities. Our mission is to help technology buyers make better purchasing decisions, so we provide you with information for all vendors — even those that don't pay us.