Customer database software is a powerful tool that allows your company to capture and automate communication between your team and potential buyers in a way where valuable lead information is tracked across various departments like sales and customer support.
The unique features of customer databases are usually baked into customer relationship software or customer relationship management (CRM) platforms. These software solutions will generally function by routinely collecting customer information like their activity and personal data. Many CRMs will then catalogue and organize that customer information to improve engagement.
Here are our top 10 recommendations for customer database software:
Check out our CRM Software Buyer's Guide if you don't find your answer below.
Top customer database software
Our top ten customer database software picks offer a wide range of benefits for businesses whether large or small.
Software
Pricing
Learn more
HubSpot
Free plan, paid plan starting at $45/user/month
Try HubSpot
Pipedrive
Paid plan starting at $12.50/user/month
Try Pipedrive
Zendesk Sell
Paid plan starting at $19/user/month
Try Zendesk Sell
Salesforce
Paid plan starting at $25/user/month
Try Salesforce
Zoho
Free plan, paid plan starting at $14/user/month
Try Zoho
Freshsales
Paid plan starting at $29/user/month
Try Freshsales
Apptivo
Free plan, paid plan starting at $10/user/month
Try Apptivo
Keap
Paid plan starting at $56/user/month
Try Keap
Monday.com
Paid plan starting at $8/user/month
Try Monday.com
Bitrix24
Free plan, paid plan starting at $19/user/month
Try Bitrix24
HubSpot: Best for cross-department collaboration
---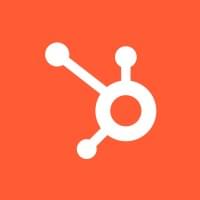 HubSpot is a reliable CRM that is used as a marketing and sales solution for a number of businesses since its founding in 2004. HubSpot closes the gap between separate departments, allowing each of them to work together more cohesively with a set of shared tools that improve sales, marketing, customer service and content marketing efforts. This CRM tends to work better for small and mid-sized businesses with features that should satisfy their needs.
For businesses considering HubSpot CRM, the key factors to consider are its comprehensive free plan, ease of use, and the seamless integration with other HubSpot tools. These aspects make it a valuable asset for managing customer relationships effectively.
The most recent updates include the addition of advanced features like AI email writing and enhanced analytics.
Read more: Microsoft Dynamics 365 vs. HubSpot CRM
Pipedrive: Best for full app integration
---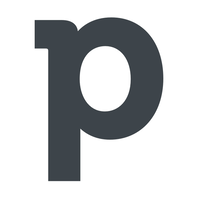 Pipedrive is a CRM designed from the ground up with sales teams in mind. This CRM is easy to set up and is able to natively integrate with a vast number of applications that work to expand the platform's overall functionality. This CRM allows for easy email integration, deal management and streamlines various tasks through automation. 
Pipedrive's design philosophy centers on user-friendliness and clarity. The platform's interface is straightforward, with a focus on visual sales pipelines and easy navigation, significantly reducing the learning curve for new users.
For those considering Pipedrive, the key factors to weigh are its simplicity, effectiveness in sales pipeline management, and the range of integrations available. These elements make it a practical choice for small to medium-sized businesses seeking efficient customer relationship management.
Over time, the platform has also evolved to include AI-powered sales assistance and enhanced reporting features, addressing user feedback for more intelligent and insightful sales management tools.
Read more: Best Simple CRM Software
Zendesk Sell: Best overall customer database solution for companies of all sizes
---
Zendesk Sell is a very capable CRM that provides a customer database solution that applies to companies of all sizes. Zendesk Sell is a full service CRM that can be a huge benefit to your business as its features don't require any extra work to implement and work seamlessly with your existing tools. The platform greatly minimizes any interruptions to your workflow and upgrades your system with tools designed to accommodate and expand your sales department.
Read more: Zendesk Sell vs. Thryv
Salesforce: Best for customization
---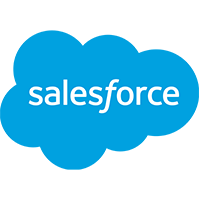 Salesforce is a cloud-based CRM that is easy to customize with available tools that are desirable for your business. There are a number of applications that are easy to integrate, making Salesforce one of the best enterprise level sales platforms on the market today. Customizable workflows and reliable contact management are among many features that make Salesforce such a compelling option.
Salesforce CRM has evolved significantly since the rise of AI, incorporating tools like Einstein and expanding its range of integrations and add-ons. These developments have continually enhanced its functionality and kept it at the forefront of CRM technology.
Read more: Salesforce vs. Mothernode
Zoho: Best for forecasting sales and workflow automation
---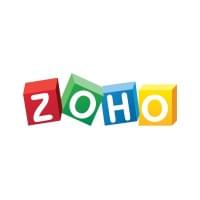 Zoho is a full service CRM that offers several customization options for optimizing workflows. Tedious and otherwise repetitive tasks are able to be automated to ease workflow tension. Zoho also offers a number of software as a service (SaaS) products that assist with delivering applications online.
Freshsales: Best easy-to-use CRM
---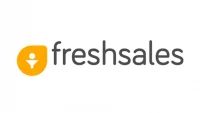 Freshsales CRM, formerly known as Freshworks CRM, is a cloud-based customer relationship management solution that stands out for its user-friendly interface and comprehensive feature set, catering especially to startups and medium-sized businesses. It excels in managing interactions with both potential leads and existing customers through a blend of lead management, marketing insights, workflow automation, and advanced analytics.
Freshsales is a hit among small-scale businesses thanks in large part to its easy-to-use interface and clean UI. While this software solution might not have the same level of customization as some of its competitors, its clean interface enhances focus and the software is also quick to set up. Additionally, Freshsales includes several useful features that make tracking leads and converting prospects easier. 
Initially, Freshsales focused on providing AI-based lead scoring, phone, email, and activity capture, which were foundational for any CRM tool. However, recognizing the need for more comprehensive data protection and recovery solutions, Freshsales introduced robust backup and restore functionalities. This feature allows users to configure backups in a few minutes without software installation and restore data directly from the web browser, addressing concerns about data loss due to accidental deletions, malicious activities, or subscription cancellations.
Additionally, Freshsales has enhanced its user interface and workflow automation, making it more intuitive and efficient for sales teams to manage leads and deals.
Apptivo: Best for tracking customer interactions
---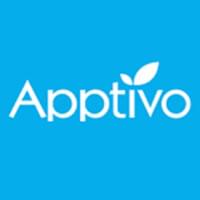 Apptivo is a CRM that comes loaded with a suite of applications designed to assist your company in areas including project management, contact management and communication services. What sets Apptivo apart from other CRMs on the market is its streamlined contact manager, which is simple to use and easy to adapt to. This main feature is ideal for businesses that need to track customer interactions and better serve their existing clientele. 
Early iterations of Apptivo were more basic in their feature set, primarily offering standard CRM functionalities. However, over time, the platform has expanded its capabilities extensively, integrating advanced features like project management, invoicing, and supply chain management, transforming into a comprehensive suite of business tools.
This evolution was largely driven by user feedback, leading to a more intuitive user interface, improved customization options, and the introduction of a more robust mobile application. These improvements addressed key user concerns such as the need for a more unified platform to manage various business functions and the demand for greater accessibility and flexibility.
The addition of industry-specific solutions and enhanced integration capabilities with popular third-party applications like Google Workspace and Office 365 further solidified Apptivo's position in the market.
Keap: Best for increasing efficiency between sales and marketing departments
---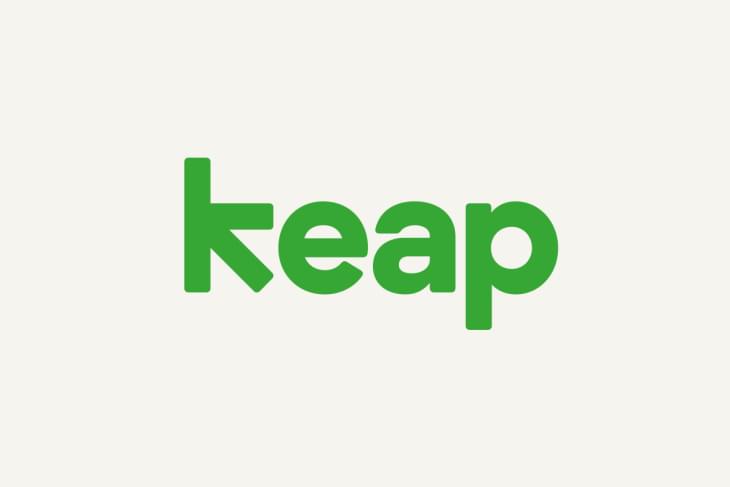 Keap is a software solution that aims to bridge the gap between your company's sales and marketing departments with support in place to make for easier collaboration. Using a single platform makes communication between departments more intuitive and a simplified UI promotes building better workflows and features drag-and-drop functionality to keep data more organized.
The rebranding to Keap from its former name, Infusionsoft, signified a shift towards a more holistic approach to small business needs, incorporating tools like e-commerce, payments, and client management into a more unified and user-friendly platform.
Read more: Top 5 Keap Alternatives and Competitors
Monday Sales CRM: Best for managing leads and customer information
---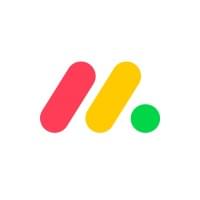 Known more widely for its emphasis on team building and internal company communication, Monday is perfect for SMBs that need to manage their leads and customer data more efficiently. This software solution also provides forms that are fully customizable and are ideal for capturing leads on your website and landing pages. Automation is another key feature that Monday.com offers, which helps save time on repetitive tasks and helps shift focus to other important areas.
Monday.com started as a project management tool, but it has progressively incorporated robust CRM functionalities, responding to the growing demand for integrated business solutions. Key improvements include the introduction of a more intuitive and customizable interface, allowing users to tailor the CRM to their specific workflows and processes. This customization extends to the visual sales pipelines, which have been refined for clearer tracking and management of customer interactions and sales processes. Monday has improved its integration capabilities, now supporting seamless connections with numerous external tools and platforms, thereby enhancing data synchronization and workflow efficiency. The platform has also focused on automating more aspects of the sales process, such as task assignments and follow-up reminders, reducing manual effort and increasing productivity.
Read more: Best Project Management CRM Solutions
Bitrix24: Best customer database solution for smaller teams
---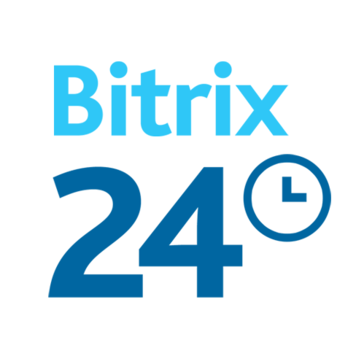 Bitrix24 is a customer database solution for small and mid-sized companies who want to strengthen their sales. This platform offers actions like file sharing and project management along with a range of other useful features that are associated with outreach automation, lead management and creating custom sales pipelines. 
The design choices in Bitrix24 focus on simplicity and efficiency. The dashboard layout and the integration of various features into a single platform enhance the user experience significantly.
However, Bitrix24 could enhance its appeal by offering more competitive pricing, especially for small businesses, and by improving the responsiveness and effectiveness of its customer support.
Choosing the best customer database software solution
There are a number of ways to make the most out of your customer database. It's important that the software solution you choose works towards addressing your company's specific needs and is within your budget.
You'll find that as your business grows, keeping track of leads and customer data manually may no longer be a practical option. Instead, using a CRM will prove beneficial to the organization of your teams' workflows.
When equipped with a CRM, your team can easily access important client account information all from one centralized location. This will enable sales and customer support teams to accurately track various analytics such as client history and how prospects engage with your company over time.
Looking for the latest in CRM solutions? Check out our CRM Software Buyer's Guide.
FAQs
What is client database software?
Customer database software is a tool-driven solution to capture and automate all communication between your company and its potential buyers. Valuable lead information is tracked across various departments from sales to customer support, which is important for building better customer relationships thereby closing more deals.  
How do you create a client database? 
Creating a client database could be as simple as manually entering and storing customer data in a spreadsheet program like Excel or something similar. However, as your business continues to grow and that data becomes more detailed and harder to keep track of, using dedicated client database software will help make more sense of it all.
Featured partners: Customer relationship management
1

Quickbase, Inc.
Big ideas aren't simple to execute. So we're here to help you tackle any project, no matter how complex. We're Quickbase.

Quickbase helps customers see, connect and control complex projects that reshape our world. Whether it's raising a skyscraper or coordinating vaccine rollouts, the no-code software platform allows business users to custom fit solutions to the way they work – using information from across the systems they already have.
2

Salesforce CRM
Connect your entire company – every team, app, workflow, and data source – on one unified CRM platform. Salesforce brings companies and customers together. The near-endless customization, extendability, and scalability of the Salesforce platform make it a great tool for businesses of all sizes. Over 150,000 companies, both big and small, are growing their businesses with Salesforce.
3

HubSpot CRM
HubSpot is an intuitive CRM that makes managing your sales pipeline a breeze. Everything you need to track important metrics, set up time-saving flows and automations, manage clients seamlessly, and grow your business is available in one tidy dashboard. Plans are available for businesses at every stage of growth, starting at 100% free. Start taking the guesswork out of business management today with HubSpot CRM.
Technology Advice is able to offer
our services
for free because some vendors may pay us for web traffic or other sales opportunities. Our mission is to help technology buyers make better purchasing decisions, so we provide you with information for all vendors — even those that don't pay us.