Customer database software is a powerful tool that allows your company to capture and automate communication between your team and potential buyers in a way where valuable lead information is tracked across various departments like sales and customer support.
The unique features of customer databases are usually baked into customer relationship software or customer relationship management (CRM) platforms. These software solutions will generally function by routinely collecting customer information like their activity and personal data. Many CRMs will then catalogue and organize that customer information to improve engagement.
Here are our top 10 recommendations for customer database software:
Check out our CRM Software Buyer's Guide if you don't find your answer below.
Top customer database software
Our top ten customer database software picks offer a wide range of benefits for businesses whether large or small.
Software
Pricing
Learn more
HubSpot
Free plan, paid plan starting at $45/user/month
Try HubSpot
Pipedrive
Paid plan starting at $12.50/user/month
Try Pipedrive
Zendesk Sell
Paid plan starting at $19/user/month
Try Zendesk Sell
Salesforce
Paid plan starting at $25/user/month
Try Salesforce
Zoho
Free plan, paid plan starting at $14/user/month
Try Zoho
Freshsales
Paid plan starting at $29/user/month
Try Freshsales
Apptivo
Free plan, paid plan starting at $10/user/month
Try Apptivo
Keap
Paid plan starting at $56/user/month
Try Keap
Monday.com
Paid plan starting at $8/user/month
Try Monday.com
Bitrix24
Free plan, paid plan starting at $19/user/month
Try Bitrix24
HubSpot: Best for cross-department collaboration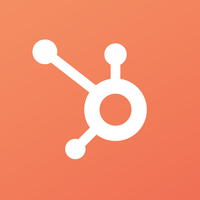 HubSpot is a reliable CRM that is used as a marketing and sales solution for a number of businesses since its founding in 2004. HubSpot closes the gap between separate departments, allowing each of them to work together more cohesively with a set of shared tools that improve sales, marketing, customer service and content marketing efforts. This CRM tends to work better for small and mid-sized businesses with features that should satisfy their needs.
Pros
Includes a free version with a set of useful features
Allows call tracking
Provides excellent sales automation
Allows for simple contact management
Cons
Free version is limited in its features
Opting for a paid tier version of the CRM platform can be expensive
READ MORE: Microsoft Dynamics 365 vs. Hubspot CRM
HubSpot key features
Collaboration: HubSpot is an excellent way to centralize data into a unified hub that's easily accessible by team members operating within different departments. Easy access to important data allows for better teamwork and removes restrictions that could impact how your company shares information and works together. This CRM should help boost sales and increase the efficiency of your customer service and content marketing departments.
Good user interface (UI): HubSpot is among one of the top contenders for the best UI in the industry and is one of the more practical platforms available. HubSpot is simple to understand, navigate and offers a quick setup process.
Why we chose HubSpot
We included HubSpot in this piece because of their strong links for cross-departmental collaborations. In addition, having access to the full suite of HubSpot applications only bolsters this feature as they are designed to interact with each other.
Pipedrive: Best for full app integration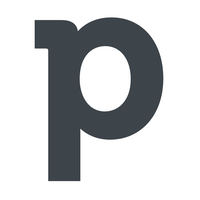 Pipedrive is a CRM designed from the ground up with sales teams in mind. This CRM is easy to set up and is able to natively integrate with a vast number of applications that work to expand the platform's overall functionality. This CRM allows for easy email integration, deal management and streamlines various tasks through automation.
READ MORE: Best Simple CRM Software
Pros
Easy email integration
Customizable sales pipeline
Good contact management
Mobile app support
Cons
Batch email issues
Limited marketing automation functionality
Pipedrive key features
App integration: Pipedrive allows salespeople to easily integrate useful applications into the CRM platform in a very cohesive and straightforward way. This feature offers full app support and makes it simple to grow your CRM and customize it with apps that add to the functionality that PipeDrive already offers.
Advanced sales reporting: Pipedrive provides updatable analytics that team members can easily track over time. This data can help inform them on prospect activity and forecast future activity that will make it easier to deliver on the needs of these potential customers.
Why we chose Pipedrive
We included Pipedrive in here for its diverse set of integrations. If your IT stack is fairly scattered, this broad list might make it an easy solution.
Zendesk Sell: Best overall customer database solution for companies of all sizes
Zendesk Sell is a very capable CRM that provides a customer database solution that applies to companies of all sizes. Zendesk Sell is a full service CRM that can be a huge benefit to your business as its features don't require any extra work to implement and work seamlessly with your existing tools. The platform greatly minimizes any interruptions to your workflow and upgrades your system with tools designed to accommodate and expand your sales department.
Pros
CRM provides a visual representation of your customer and prospect interactions
Increases efficiency and collaboration between departments
Works seamlessly with businesses of any size
Delivers on features that integrate well with your existing tools
Cons
Some difficulty entering prospects' information into your database
System glitches may present themselves and negatively impact workflow
READ MORE: Zendesk Sell vs. Thryv
Zendesk Sell key features
Automation: Intuitive automation feature eliminates repetitive tasks and allows for easy access to prospect and customer information.
Ease-of-use: Zendesk Sell is very easy to navigate with its exceptional UI and accessing features becomes second nature to those who are at first unfamiliar with the software.
Why we chose Zendesk Sell
Zendesk Sell was included here for its ability to scale to any customer size. Whether you're an enterprise company or a small operation, Zendesk Sell can scale to your needs. It also offers robust security features to help protect the data of your clients and staff.
Salesforce: Best for customization

Salesforce is a cloud-based CRM that is easy to customize with available tools that are desirable for your business. There are a number of applications that are easy to integrate, making Salesforce one of the best enterprise level sales platforms on the market today. Customizable workflows and reliable contact management are among many features that make Salesforce such a compelling option.
READ MORE: Salesforce vs. Mothernode
Pros
Custom workflows
Mobile app integration
Sales forecasting
Full email integration
Cons
Loading times may appear slow from time-to-time
The CRM may be outside some businesses's budgets
Creating reports could be made easier
High learning curve
Salesforce key feature
Customizability: Salesforce offers many options for customizing your business's workflow across departments and allows for custom marketing tool integration with a number of back office applications available.
Why we chose Salesforce
Salesforce earned its place in this list for its sheer volume of potential customizations. Between available templates and the hard-coded work a developer can do in the program, the possibilities with Salesforce are practically limitless. Salesforce isn't cheap, but if you need individual complex customizations, it's the best solution.
Zoho: Best for forecasting sales and workflow automation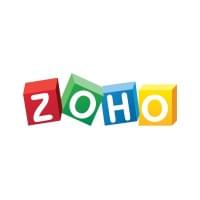 Zoho is a full service CRM that offers several customization options for optimizing workflows. Tedious and otherwise repetitive tasks are able to be automated to ease workflow tension. Zoho also offers a number of software as a service (SaaS) products that assist with delivering applications online.
Pros
Good lead management
Workflow automation
Sales forecasting
Cons
CRM dashboard is limited
Navigating the CRM needs to be made faster
Customer support could be improved upon
Zoho key features
AI assistant: Zoho comes equipped with its own AI assistant called Zia, which can help assist your teams with exploring data stored on the CRM.
SMB support: Small and mid-size businesses (SMBs) can benefit from Zoho by taking advantage of available options designed to promote workflow automation, sales forecasting and lead management.
Why we chose Zoho
We decided Zoho deserved a place in this list because of it's long list of potential workflow automations. If you have a particularly complex workflow, Zoho is worth a look. Set up is easier than many similar titles and you might be able to get by without hiring a developer.
Freshsales: Best easy-to-use CRM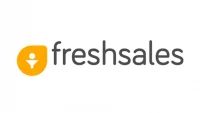 Freshsales is a hit among small-scale businesses thanks in large part to its easy-to-use interface and clean UI. While this software solution might not have the same level of customization as some of its competitors, its clean interface enhances focus and the software is also quick to set up. Additionally, Freshsales includes several useful features that make tracking leads and converting prospects easier.
Pros
Easy-to-use
Excellent contact organization
Good lead management
Cons
Poor technical support
Limited font choices in email templates
Freshsales key feature
Simple interface: Freshsales is one of the cleanest CRMs available. It's easy to navigate with a UI design that stands out as being one of the best in the industry.
Why we chose Freshsales
Freshsales earned its place on this list through simplicity. If you're a smaller company looking for an easy-to-use customer database solution that won't become a major time drag, Freshsales might be a good fit.
Apptivo: Best for tracking customer interactions
Apptivo is a CRM that comes loaded with a suite of applications designed to assist your company in areas including project management, contact management and communication services. What sets Apptivo apart from other CRMs on the market is its streamlined contact manager, which is simple to use and easy to adapt to. This main feature is ideal for businesses that need to track customer interactions and better serve their existing clientele.
Pros
Email automation
Data management
Customized workflows
Cons
Smartphone app is limited in functionality
Support service leaves much to be desired
Apptivo key feature
Lead generation: Apptivo is capable of generating leads through direct email, Web forms and allows for manual data entry as well. Apptivo also offers a way to increase its overall functionality through user access to customer relationship management applications.
Why we chose Apptivo
Apptivo was an obvious pick because of it's advanced lead tracking and management capabilities. Most of these features are quite simple and function intuitively to keep your team moving instead of spending hours a day working through a clunky, outdated user interface.
Keap: Best for increasing efficiency between sales and marketing departments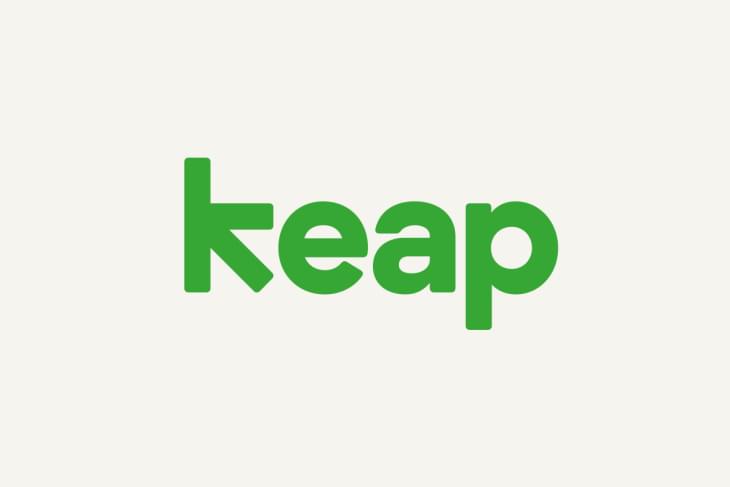 Keap is a software solution that aims to bridge the gap between your company's sales and marketing departments with support in place to make for easier collaboration. Using a single platform makes communication between departments more intuitive and a simplified UI promotes building better workflows and features drag-and-drop functionality to keep data more organized.
READ MORE: Top 5 Keap Alternatives and Competitors
Pros
Mobile app support
CRM and marketing automation
Access to reporting and analytics
Cons
Poor note organization
Analytics need better tracking
Keap key features
Powerful tools: Keap's tools can be used to improve email, landing pages and better organize orders and subscriptions. Contact records can also be created and better integrated due to the robust tools available when using this CRM.
Automation: There may be a learning curve involved with using Keap's automation feature for email, but once you become comfortable using it, this feature proves to be very powerful and outshines conventional email campaign solutions.
Why we chose Keap
Keap is included in our list due it's ability to function as an interdepartmental collaboration tool. Multiple people can access accounts simultaneously cutting back on locked pages that keep your staff from being as productive as possible. For example, if your sales and marketing team both work out of the same database solution, Keap might be the right choice for you.
Monday.com: Best for managing leads and customer information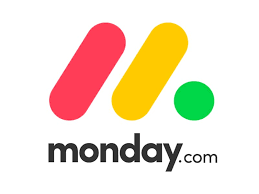 Known more widely for its emphasis on team building and internal company communication, Monday.com is perfect for SMBs that need to manage their leads and customer data more efficiently. This software solution also provides forms that are fully customizable and are ideal for capturing leads on your website and landing pages. Automation is another key feature that Monday.com offers, which helps save time on repetitive tasks and helps shift focus to other important areas.
Pros
Excellent customer support
Order management tracking
Lead capturing
Team collaboration
Cons
Individualized plans
Paid plug-ins
More flexibility in dashboard widgets is needed
READ MORE: Best Project Management CRM Solutions
monday.com key feature
Collaboration: Monday.com is an excellent platform for collaboration between departments and allows for a unified approach to managing leads and keeping on top of customer data. The platform also offers features that can help your business manage projects, assign various tasks and promote effective communication overall.
Why we chose monday.com
Monday.com is an interesting choice, because its primary function is not as a customer database solution, however, many small business use monday as part of their day-to-day workflow already. With very little work at all, you can have. A customer database living inside of your current software tools. It's not as feature-packed as other solutions, but it might be all you need.
Bitrix24: Best customer database solution for smaller teams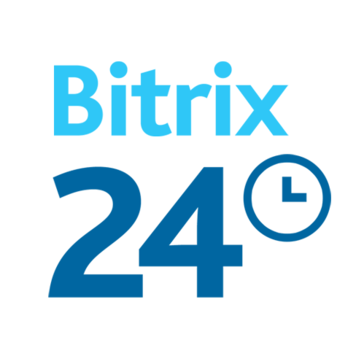 Bitrix24 is a customer database solution for small and mid-sized companies who want to strengthen their sales. This platform offers actions like file sharing and project management along with a range of other useful features that are associated with outreach automation, lead management and creating custom sales pipelines.
Pros
Free mobile CRM
Call tracking and email integration
Live chat service
Automation
Cons
Limited mobile app functionality
Poor Internet connectivity may cause delays when using the platform
Support is lacking
Bitrix24 key feature
Customization: Bitrix24 offers a number of useful tools that support the customization of CRM strategies for your business. Multiple sales pipelines are also fully configurable, which allows you to better track your prospects as they move through each stage of your sales pipeline.
Why we chose Bitrix24
Bitrix24 was chosen because of how well it works for small teams. If you just have a few salespeople, this one is a quick fix that offers most any feature you could ask for, is known for its strong security, can integrate into your current workflow quite easily.
Choosing the best customer database software solution
There are a number of ways to make the most out of your customer database. It's important that the software solution you choose works towards addressing your company's specific needs and is within your budget.
You'll find that as your business grows, keeping track of leads and customer data manually may no longer be a practical option. Instead, using a CRM will prove beneficial to the organization of your teams' workflows.
When equipped with a CRM, your team can easily access important client account information all from one centralized location. This will enable sales and customer support teams to accurately track various analytics such as client history and how prospects engage with your company over time.
Looking for the latest in CRM solutions? Check out our CRM Software Buyer's Guide.
---
FAQ
What is client database software?
Customer database software is a tool-driven solution to capture and automate all communication between your company and its potential buyers. Valuable lead information is tracked across various departments from sales to customer support, which is important for building better customer relationships thereby closing more deals.
How do you create a client database?
Creating a client database could be as simple as manually entering and storing customer data in a spreadsheet program like Excel or something similar. However, as your business continues to grow and that data becomes more detailed and harder to keep track of, using dedicated client database software will help make more sense of it all.
---
Featured partners
1

Zoho CRM
Fully-customizable Zoho CRM provides unified solutions for businesses of all types and sizes. Conduct your Sales & Marketing analytics to gain insights using Dashboard views and Automate your daily routines. Customize your CRM theme based on your industry needs using Canvas, Omnichannel communication for streamlined communication between teams and customers, handle customer support from within the platform to improve customer relationships. Get Started with Zoho CRM now!
2

Rolldog
Rolldog is a Customer Relationship Management (CRM) and Sales Enablement solution that helps companies manage their business relationships, increase revenue, and boost sales & marketing effectiveness. Ease-of-use and an intuitive browser-based interface ensures that you can securely access the information you need, whenever you need it, from wherever you are.
3

HubSpot CRM
HubSpot is an intuitive CRM that makes managing your sales pipeline a breeze. Everything you need to track important metrics, set up time-saving flows and automations, manage clients seamlessly, and grow your business is available in one tidy dashboard. Plans are available for businesses at every stage of growth, starting at 100% free. Start taking the guesswork out of business management today with HubSpot CRM.
Technology Advice is able to offer
our services
for free because some vendors may pay us for web traffic or other sales opportunities. Our mission is to help technology buyers make better purchasing decisions, so we provide you with information for all vendors — even those that don't pay us.