Written by
Aron Vaughan, Staff Writer
Read more by Aron →
Reviewed by
Corey Noles, Managing Editor
Read more Sales content →
Customer relationship management doesn't stop at the desk. In fact, a mobile CRM app can be a crucial tool when navigating trade shows or while on the move preparing for the next sales pitch. Mobile functionality is necessary for modern CRM software as it increases efficiency and convenience by leaps and bounds. This convenience makes it a powerful weapon in any sales team's arsenal.
Not all CRM apps offer the same level of functionality, however. Cloud-based CRM software allows features to be more seamless across devices, but some apps lack the full might of a desktop application.
We curated a list of the top CRM apps, ensuring you never skip a beat whether you're on the road, in the office, or anywhere in between.
Our choices for the best mobile CRM apps
HubSpot: Best for intuitive navigation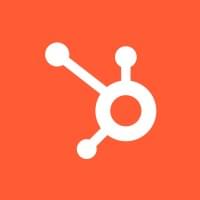 HubSpot's mobile app, an extension of its comprehensive inbound marketing platform, offers users on-the-go access to their sales, marketing, and customer service data. Since its inception, the app has undergone numerous updates to enhance user experience and functionality. Its latest additions showcase AI-powered insights, intuitive contact management, real-time notifications, and seamless integration with the main HubSpot platform.
Also read: Best CRM Software 2023
Pipedrive: Best for deal monitoring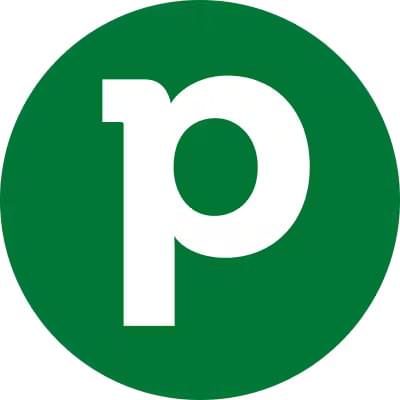 Zoho CRM: Best for sales analytics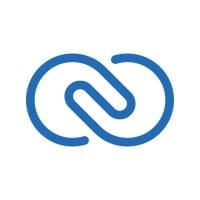 The Zoho CRM mobile app is a dynamic tool tailored for on-the-go business professionals. It emphasizes swift engagement, allowing sales teams to interact with leads, access crucial data, and make informed decisions anywhere. Standout features include the ability to manage deals and tasks, access to sales analytics dashboards for real-time KPI monitoring, and a unique business card scanner that converts physical cards into digital contacts seamlessly.
Freshsales: Best for on-the-go calls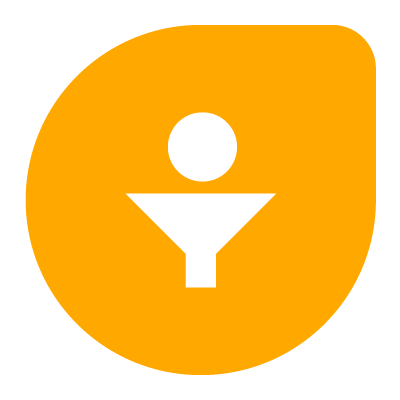 The Freshsales mobile CRM app, developed by Freshworks, is designed for sales professionals who need to manage their tasks on the move. It lets users connect with prospects, record information, and handle contacts and deals directly from their smartphones. A notable feature is its offline mode, which lets users access data without an internet connection. The app also provides tools for scheduling follow-ups, making calls, and logging detailed interactions. Additionally, it's compatible with various Freshsales web versions, ensuring a cohesive user experience across platforms.
ClickUp: Best for business task monitoring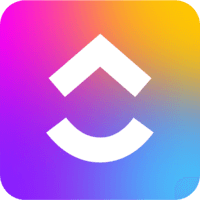 ClickUp, initially launched as a task management tool, has evolved into a comprehensive work management platform. The ClickUp mobile CRM app is an extension of this platform, tailored for professionals in the field.
It offers a suite of features designed for seamless task and project management. Users can create, view, and update tasks, receive real-time notifications, and work offline. A standout feature is its detailed interaction logging, which captures every detail of meetings and interactions. Recently, ClickUp has emphasized integrations, allowing users to connect with various tools enhancing its utility as a centralized hub for business operations.
Why is mobile CRM software important for businesses?
Gone are the days when customer relationship management was confined to desktop computers in office cubicles. Today, with the ubiquity of smartphones and the rise of remote work, CRM apps have emerged as a game-changer for businesses worldwide. But why is mobile CRM so crucial for businesses?
Real-time access to data
Mobile CRM allows sales representatives and other employees to access customer data on the go. Whether they're in a meeting, at a conference, or even on vacation, vital information is just a tap away. This real-time access ensures that businesses can make informed decisions promptly, capitalizing on opportunities or mitigating potential issues.
Enhanced customer engagement
With CRM apps, businesses can engage with their customers anytime, anywhere. Immediate responses to customer queries, instant updates on offers, or quick resolution of issues can significantly enhance customer satisfaction. In an era where customer loyalty is hard to come by, this instantaneity can be a competitive edge.
Streamlined workflow
Mobile CRM integrates seamlessly with other business tools and apps, ensuring that employees don't have to juggle between multiple platforms. This integration streamlines the workflow, reduces the chances of errors, and boosts productivity.
Empowered field teams
For businesses with teams that operate in the field – be it sales, service, or delivery – mobile CRM is nothing short of a boon. It provides field teams with the tools they need to close deals, service requests, or deliver products efficiently, without the need to return to the office.
Insightful analytics
Modern mobile CRM solutions come equipped with powerful analytics tools. These tools provide businesses with insights into customer behavior, sales trends, and more, all in real time. Such insights can be pivotal in shaping business strategies and ensuring sustained growth.
Scalability and flexibility
Mobile CRM solutions are inherently scalable. As a business grows, so can its CRM capabilities, without significant overhauls or disruptions. Moreover, the flexibility offered by mobile CRM ensures that businesses can adapt to changing market dynamics swiftly.
Also read: Everything You Need to Know About CRM Data Entry
Finding the right CRM app for you
The key to choosing the right CRM app lies in understanding your unique business needs, the challenges you face, and the goals you aim to achieve.
Not every CRM app will be a perfect fit, and that's okay. It's essential to prioritize features that align with your business model, ensure data security, and offer scalability for future growth. Additionally, user-friendliness and integration capabilities with other business tools can significantly enhance operational efficiency. Remember, the right mobile CRM app is not just about managing customer relationships; it's about optimizing them to drive business success. As you embark on this journey of selection, let your business's core values and objectives be your compass, guiding you to the perfect CRM apps.
Featured Partners: CRM
1

Quickbase, Inc.
Big ideas aren't simple to execute. So we're here to help you tackle any project, no matter how complex. We're Quickbase.

Quickbase helps customers see, connect and control complex projects that reshape our world. Whether it's raising a skyscraper or coordinating vaccine rollouts, the no-code software platform allows business users to custom fit solutions to the way they work – using information from across the systems they already have.
2

GreenRope Complete CRM & Marketing Automation
GreenRope is an all-in-one, complete CRM, marketing automation, and customer service solution designed for businesses doing big things. GreenRope combines sales, marketing, and operations into one, highly customizable software solution built for your business.

GreenRope includes advanced marketing automation capabilities, drag-and-drop customer journey mapping, sales automation, customer service tools, AI capabilities, and a tool box of other features to help manage and operate your business.
Learn more about GreenRope Complete CRM & Marketing Automation
3

HubSpot CRM
HubSpot is an intuitive CRM that makes managing your sales pipeline a breeze. Everything you need to track important metrics, set up time-saving flows and automations, manage clients seamlessly, and grow your business is available in one tidy dashboard. Plans are available for businesses at every stage of growth, starting at 100% free. Start taking the guesswork out of business management today with HubSpot CRM.
CRM FAQs
Which mobile CRM software is right for your business?
More CRM resources
Technology Advice is able to offer
our services
for free because some vendors may pay us for web traffic or other sales opportunities. Our mission is to help technology buyers make better purchasing decisions, so we provide you with information for all vendors — even those that don't pay us.