Our picks for the best small business CRM software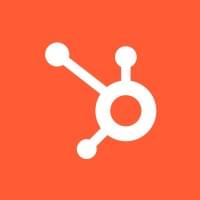 HubSpot holds a prominent position in the market, especially among small businesses. The platform's strength lies in its comprehensive suite of features designed to facilitate marketing, sales, and customer service tasks. By centralizing customer data, it simplifies client interaction tracking and management, providing a 360-degree view of customer relationships.
HubSpot's freemium model makes it accessible for businesses with tight budgets, but note the costs can escalate with added functionalities and as the business grows.
Why we chose HubSpot
Our decision to recommend HubSpot CRM for small businesses is based on several key factors. First and foremost, HubSpot's freemium model provides essential CRM features at no cost, enabling small businesses to manage contacts, track sales pipelines, and integrate emails without straining their budgets. This cost-effective approach ensures that even small businesses with limited resources can benefit from a robust CRM solution.
Secondly, the modular design and tiered pricing structure cater to the evolving needs of small businesses, allowing them to access more advanced tools and features as they expand. Furthermore, HubSpot's focus on ease of use ensures that small businesses can quickly adapt to the CRM, reducing the time spent on training and implementation.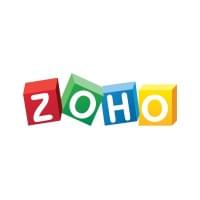 A leader in the CRM software space, Zoho CRM's most notable customizable feature is its dynamic sales pipeline management, which allows businesses to easily create and modify stages based on their specific sales processes. Other customization options include custom fields, modules, and layouts, enabling businesses to adapt the CRM to match their unique workflows and data needs.
Why we chose Zoho
Zoho's affordable pricing structure, impressive free tier, and extensive features make it a top choice for small businesses.
The Zia AI-powered assistant is another compelling reason for the platform's inclusion. Zia provides predictive insights and recommendations that help businesses optimize their sales strategies and customer engagement efforts. Additionally, another proprietary feature, Blueprint, allows businesses to create process-driven workflows that streamline sales activities and maintain consistency in customer interactions. Of course, we couldn't leave out Zoho's considerable integration capabilities that enable users to create a cohesive software system by connecting with a wide array of their-party tools and other Zoho applications.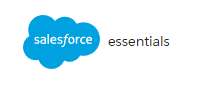 As a streamlined version of Salesforce's flagship CRM, Salesforce Essentials is specifically designed to address the needs and challenges faced by small businesses, providing them with a powerful set of tools to effectively manage customer relationships, drive sales, and enhance teamwork.
Built on the same platform used by large enterprises, Salesforce Essentials offers a comprehensive suite of features that cater to the unique requirements of small businesses. With robust collaboration tools such as Chatter, a built-in social network for your organization, team members can easily communicate, share documents, and collaborate on deals and customer accounts. The collaborative environment ensures all stakeholders stay informed and engaged.
Why we chose Salesforce
One of the most compelling reasons for our choice is the inclusion of Chatter, Salesforce Essentials' built-in social network. Chatter promotes seamless communication and teamwork, enabling team members to collaborate on deals, share documents, and ask questions. This feature enhances decision-making and customer satisfaction, both of which are crucial factors for small businesses looking to make a mark in today's competitive market.
Another key aspect that influenced our decision is the platform's scalability. Salesforce Essentials is built on the same trusted platform as Salesforce's flagship CRM, ensuring that small businesses can rely on a solution that grows with them as their needs evolve. This flexibility makes Salesforce Essentials an ideal choice for businesses that value long-term viability.
Additionally, Salesforce Essentials offers robust customization options through its Lightning App Builder, allowing small businesses to tailor the platform to their specific needs and streamline their processes. The combination of customization and collaboration ensures that Salesforce Essentials stands out as a top choice for small businesses seeking a CRM solution that can truly adapt to their unique requirements.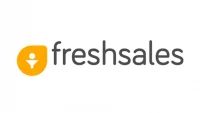 Designed by Freshworks, Freshsales focuses on providing an intuitive, feature-rich CRM experience that simplifies sales processes and enhances team collaboration.
One of the key strengths of Freshsales lies in its robust collaboration tools, enabling team members to effortlessly communicate, share files, and work together on deals and customer accounts. By creating a collaborative environment, Freshsales ensures that all stakeholders stay informed and engaged, resulting in better decision-making, improved lead nurturing, and higher customer satisfaction.
Built with the unique needs of small businesses in mind, Freshsales offers a user-friendly interface, seamless integration with popular third-party applications, and a variety of automation features that streamline sales and marketing activities.
Why we chose Freshsales
We chose Freshsales as a leading small business CRM due to its impressive combination of features specifically tailored to the unique needs of small businesses. One of the standout attributes of Freshsales is its AI-driven lead scoring system that prioritizes leads based on multiple data points, such as demographic information, engagement history, and behavior patterns. This advanced feature enables small businesses to focus on the most promising prospects, optimizing lead nurturing efforts, and driving sales growth.
Another compelling reason for selecting Freshsales is its built-in email tracking and scheduling capabilities. These tools allow small businesses to send targeted email campaigns directly from the CRM and monitor their performance in real-time. By offering insights into email opens, clicks, and replies, Freshsales empowers businesses to tailor their follow-up strategies accordingly and improve their overall lead nurturing process. The platform's user-friendly interface and seamless integrations further solidify Freshsales as an exceptional CRM solution for small businesses.
Common features of a CRM system for small business
Small business CRM tools are just as unique as the small businesses they serve, but they do have some overlap when it comes to features.
Reporting and analytics
Your CRM should be able to generate reports that help you determine your customer turnover rates, close rates, and how effective your campaigns are. The reports should be customizable, and you'll need the ability to get data in real-time to ensure you're making decisions with the most relevant information.
With these reports, you'll get a better understanding of which sales channels are working best. You'll also be able to identify problem areas in your sales funnel and improve processes to keep customers happy.
Also read: How Your Customers Help Guide Your Product Messaging
Mobile access
Chances are, your salespeople aren't chained to their desks. They need to be able to pull up your CRM right before and after meetings, so they can refresh themselves on the client's information and make notes about how the meeting went. This way, your sales team will have the information they need to conduct a successful meeting, and they won't forget what they covered in the meeting before they can make notes.
Email marketing
Your CRM may not include an email marketing system (although many do), but it should be able to integrate with your software of choice. This will enable you to automatically send onboarding paperwork when you get a new client or quickly drop new prospects into your nurture campaigns. Additionally, it will record all of the email communications you have with prospects in your CRM to give you references for future discussions.
Lead scoring
With lead scoring, your small business CRM can help you determine which leads are most likely to convert. This allows you to focus your efforts on these high-quality prospects and place lower-scored leads into your nurture campaigns until they may be ready to purchase. With lead scoring, your sales team is less likely to spend a ton of time chasing leads that won't convert and accidentally ignoring prospects that are ready to pull the trigger. This means higher revenue and a better close rate.
Customizable fields
Every business has different things they like to track about their customers. Your CRM software should include the ability to create custom fields, so you can include information that's pertinent to your business. For example, a bike shop might want to note the type of bike a customer owns, allowing them to recommend appropriate parts and accessories. These custom fields also allow you to create better segmented email lists for your nurture campaigns.
Also read: Using a CRM System for Market Segmentation
What makes CRM software for small business different?
Small businesses have unique pain points, including smaller budgets, fewer staff, and scalability. They need a CRM that can address each of these challenges, making small business CRM software perfect.
Pricing
One of the biggest factors for small businesses when purchasing software is price. They don't have huge budgets, and they need tools that provide good time-to-value. Many CRM tools for small business offer pricing that's attractive for small businesses. Some even offer free plans for businesses with less than five employees.
For the most part, CRM software is priced per user, per month, which allows SMBs to start small and scale up as they learn how to best use the system. The subscription model also makes it easier for them to try different CRM tools out without large initial investments because they can pay for the tool monthly. However, occasionally, a vendor will lock customers into an annual contract, or their customers can pay for their subscription annually to receive a discount.
Resource requirements
Generally speaking, small businesses tend to have fewer than 100 employees, and many have even less. Because of this, small business CRM software needs to be easy to implement and must simplify sales processes like outreach, onboarding, and follow-ups. By automating and optimizing these processes, each employee can spend more time on finding and closing opportunities to help the business grow.
Additionally, most small business CRM software products are cloud-based, so organizations don't have to worry about on-premises server maintenance or upgrades to the software. These are all handled by the vendor, lessening the workload of the business.
Scalability
Not all small businesses want to grow, but many do. Because of this, small business CRM solutions must be able to scale with the company, so the business doesn't have to switch every time they hit a new milestone. Most small business CRM tools base their plans on the number of users and make it easy to add more as the business grows. Additionally, many offer more features than they provide in the base plan. This lets businesses ease into the tool and then expand it as they need more functionality.
When to move away from a small business CRM
At some point, a business will likely transition from small to medium, and when that happens, they'll need to upgrade their CRM. This may simply mean upgrading to a higher package depending on the vendor they've chosen. When this occurs is dependent on the business, but generally, they should move away from their small business CRM package when it stops meeting their needs or doesn't offer enough licenses to cover all of the users they have.
Here are a few signs you might need to transition away from a small business CRM:
You have more contacts than your contract allows for
You need more licenses than your plan allows
Your small business CRM doesn't include the ability to build automated workflows
Your CRM doesn't include or integrate with marketing automation and business intelligence tools
Benefits of using a small business CRM system
CRM software has a lot to offer a small business, including better organization, improved customer relationships, and more efficient workflows.
Better organization
With a CRM tool, all of the information about your customers and prospects is stored in one place where you can easily find what you need. The CRM provides a searchable database, allowing you to quickly pull up information, even while you're on the phone with a client. Most CRM systems also integrate with your email to keep all of your communications and notes in one place.
Improved customer relationships
CRM software includes sections within a customer file for you to include notes about them and every interaction your team has had with that contact. You might have notes for what products they expressed interest in, which products they've said no to, or even when they've answered or ignored emails. You can also integrate your CRM with customer support tools to provide insight on which customers have had technical difficulties, how quickly your team has responded to them in the past, and even how they react to unexpected outages or issues.
Not only does your CRM help ensure you won't forget a name, but it also provides space for you to include birthdays or important milestones in their lives. That way, you can send cards or just ask about something they were looking forward to next time you talk to them. This eliminates some of the awkward small talk, and your customer will appreciate that you paid attention to them.
Also read: 6 Ways CRMs Stop Customer Churn
More efficient workflows
Many CRM solutions include some form of process automation to improve the efficiency of your workflows. They might include:
Either an email marketing tool or an integration with your chosen software to automatically send follow-up or marketing emails
Automated reminders to ensure none of your tasks fall through the cracks
Lead scoring features, so you can go after the leads that are most likely to convert first
Onboarding automation to automatically send new client paperwork
A small business CRM can also improve your internal communication because the data is easy to share between departments. With everyone working off the same information, you can improve your workflows even more.
Small business considerations for CRM software
Small businesses are still businesses, and they have many of the same needs from their CRM software as other organizations.
Integrations
You need your CRM to be able to easily integrate with many of the other tools you use to run your business. While many offer APIs to make integrations possible, they can be difficult to implement without dedicated IT staff. Before you purchase a CRM system, make sure it has the integrations you need or take a look at their API documentation to ensure you can use it.
At the minimum, your CRM should integrate with your email marketing system (if it doesn't include its own), your appointment scheduling software, and your project management software. These integrations will help you easily schedule appointments, send follow-ups, and create and assign tasks related to your prospects.
Also read: 5 Reasons to Integrate Your CRM and Social Channels
Call recording
This might not be a requirement for your business but call recording can be helpful in a variety of scenarios. For one, it's great for training new employees because they get to hear actual conversations your sales reps have with clients. They'll be able to hear what kinds of questions prospective customers ask and how your team handles the response. It also allows you to coach your employees after calls and tell them what they handled well and help them if they fumbled in any areas.
Call recording is great for performance management, but it can also help you protect your employees. Unfortunately, you're probably going to have to deal with a difficult customer at some point, and they may try to bend the truth about what your sales representative told them. If this happens, you can simply pull up the call recording and listen for yourself, so you know exactly what happened and can resolve the situation. Just make sure you look up recording laws in your state and let the other party know they're being recorded if required.
Short-term contracts and opt-out clauses
If this is your first CRM system, you may not be entirely sure about what you need. For this reason, you don't want to get stuck in a long-term contract with a CRM vendor that isn't meeting your needs. Many vendors offer discounts for paying subscription fees annually instead of monthly, but until you're confident that you've made the right choice, a monthly subscription is probably a better option.
In addition to uncertainty, you may find that your business takes off suddenly. If that's the case, your current CRM may not be able to handle the growth you're experiencing. When signing an annual contract, make sure there's an option to opt out if you need to. You may have to give some kind of notice (usually at least a month), but you should be able to get at least a partial refund.
Trends for small business CRM software
Small business CRM software is constantly evolving to keep up with the changing business world. Here are a few trends we've seen emerge over recent years.
Cloud-based software
Small business CRM software was already moving towards cloud-based hosting to reduce the maintenance costs and requirements for SMBs, but the COVID-19 pandemic turned it into a requirement. Sales teams needed the ability to access their CRM while working remotely. With a cloud-based CRM tool, employees can log in no matter where they are, as long as they have an internet connection. Cloud hosting also improves the mobility of your CRM because most mobile plans include 4G connectivity.
Artificial intelligence and machine learning
Artificial intelligence (AI) and machine learning (ML) seem to be everywhere these days, but they're playing large roles in CRM software. AI improves lead scoring, providing more insight on which prospects are the most likely to purchase in a short timeframe. This allows small businesses to close more higher-quality leads in less time.
Additionally, some CRM systems include AI-enabled chatbots that allow a business's customers to get answers quickly without bogging down the sales team. These chatbots use sentiment analysis and natural language processing to provide almost human-like responses. This is huge for small businesses who are already a little short-staffed.
Centralized data
With employees continuing to work remotely, it's critical that businesses keep all of their data in a centralized location. CRM software is starting to be less of a standalone solution and more of a suite that includes business intelligence, marketing automation, and sales enablement all in a single tool. Even small business CRM solutions are including more features into their base packages to help their customers streamline their workflows and provide more visibility into their sales data.
While large suites may initially be cost-prohibitive for small businesses, it's worth looking into vendors that offer these in their higher packages. While you may not be ready for additional modules right now, it's nice to know that you can add them on when you are.
Choosing the best CRM tool for your small business
Small businesses have a lot to consider when it comes to choosing the best CRM solution. You need software that fits your budget but will also help you improve your overall efficiency and develop better relationships with your customers and prospects. Check feature lists and integrations to ensure the tool offers while you need, and take advantage of free trials when they're available. You want to know that a small business CRM will work for you before you commit to a long contract.
If you're still not sure which small business CRM software is right for you, use our Product Selection Tool by clicking on the banner at the top of this page. After you answer a few questions, you'll get a short, unbiased list of CRM tools tailored to your needs. Or, our unbiased TechnologyAdvisors are standing by to help you choose the right small business CRM for your needs. Call (877) 702-2082 for your short list of CRM vendors. It's free and it only takes 5 minutes.