To maintain a competitive advantage, outside sales teams need CRMs and route planning software to help them save time and reduce travel expenses. The best versions of route planning software run on mobile devices and allow employees to update their contacts in real time in the field, like Badger Maps. But Badger Maps isn't the right tool for every company.
Many CRM tools now include route mapping in their toolsets, so the sales mapping CRMs listed in this article may not meet your needs. But you don't have to feel lost. Our Technology Advisors are standing by to help you find the right CRM for your team. Contact us or click on the image below and fill out the form to tell us your feature needs. We'll send you a list of CRMs that work for your needs.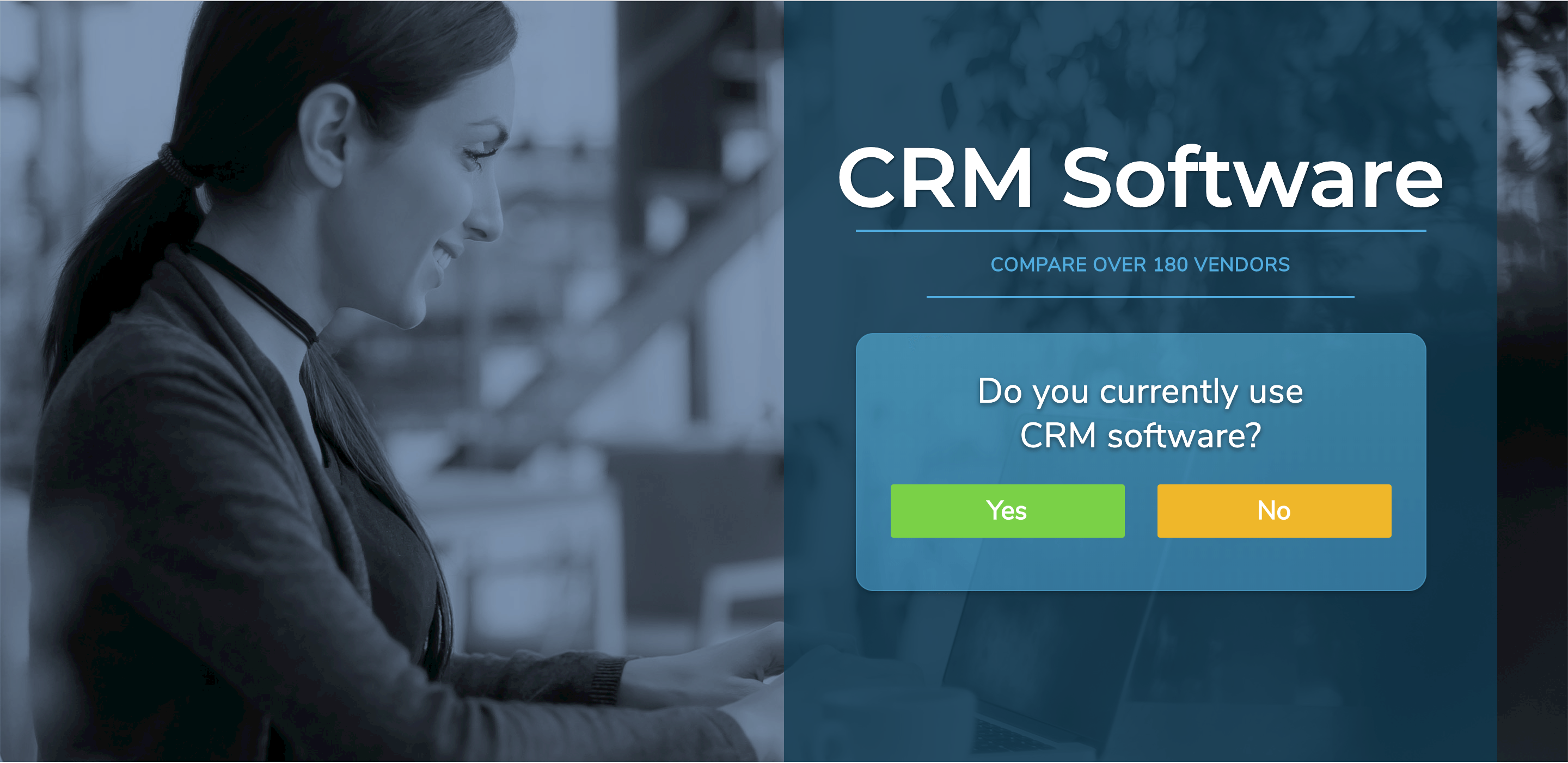 Badger Maps has been the market leader in outside sales CRMs with GPS route planning, but they're not the only option. These Badger Maps alternatives will drive you to your sales goals via the shortest possible route.
Badger Maps alternatives
Map My Customers

Map My Customers is an outside sales management and sales CRM tool. Use it to map territories and sales routes and pull reports — all from a single app. The CRM includes notifications, custom fields, filters, and document storage for fast customer approvals. Those CRM features transfer over to the route planning map, where teams can add layers to their map that align with their CRM filtering needs. Helpful features for outside sales teams include tools to find nearby accounts when you're in the field and a lead generation tool that helps reps find new leads on their routes.
Also Read: 8 Sales Mapping Software Tools for Your Dispersed Team
Callproof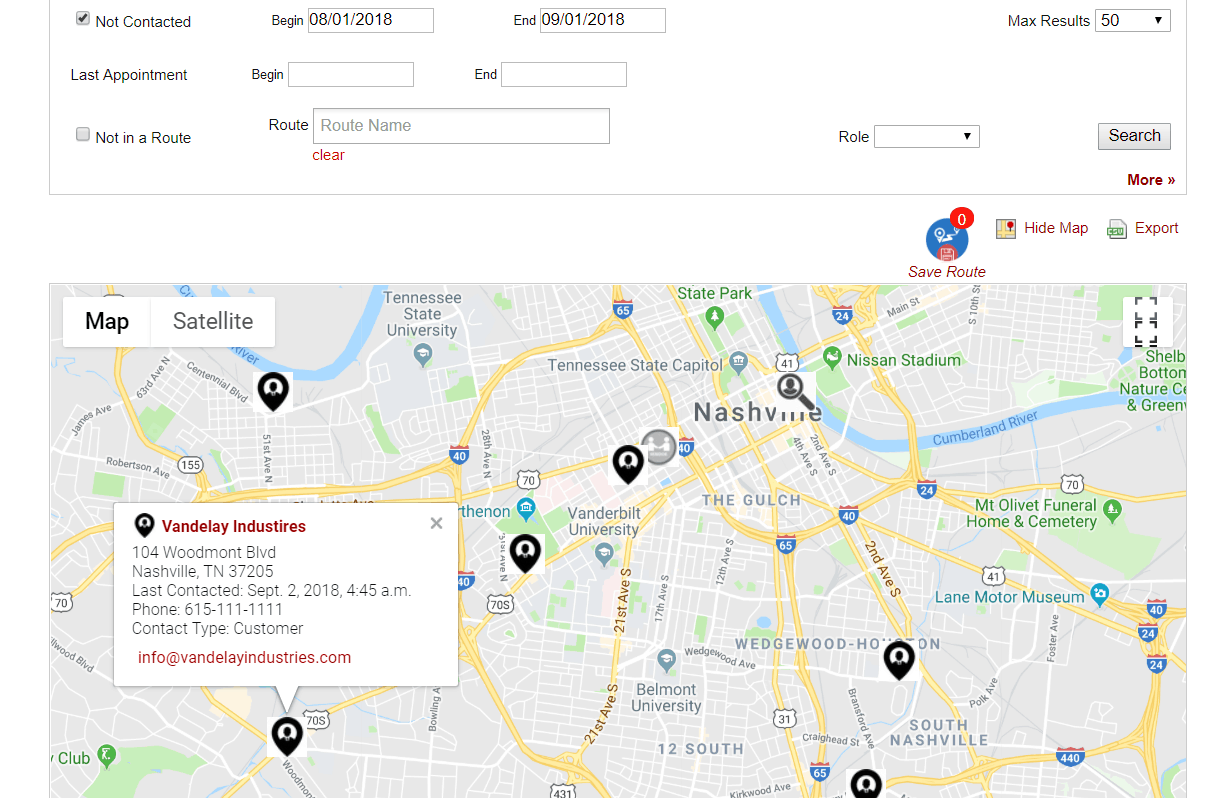 Callproof is an outside sales CRM with sales and account mapping, routing, calling support, and automated reporting tools. The Forms Plus pricing tier includes robust functionality including API integration, call tracking, and customization features. It also includes features for inside sales teams, so the whole team can use the same app. Expense and mileage tracking features make it easy for reps to turn in their documentation at the end of the month. The service is available for individuals or teams and can be billed monthly or annually.
Map Business Online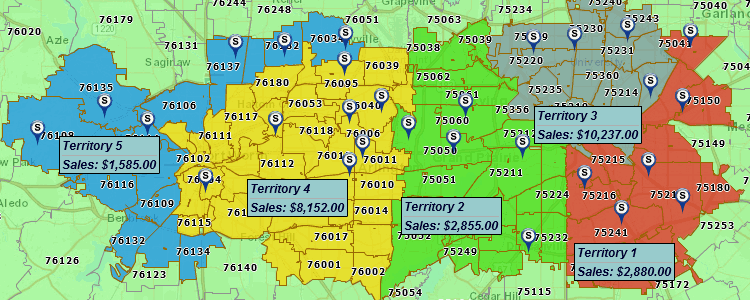 Map Business Online lets teams build sales territories via ZIP codes and spreadsheet uploads. The tools also let teams draw freeform maps to contain sales territories. Use the map builder to calculate routes and business stops with the shortest routes. Map Business Online is strictly a mapping tool, but it does have native integrations with Salesforce and Quickbooks to pass customer data back and forth quickly. Map Business Online maps and data are also available via a mobile app.
Maptive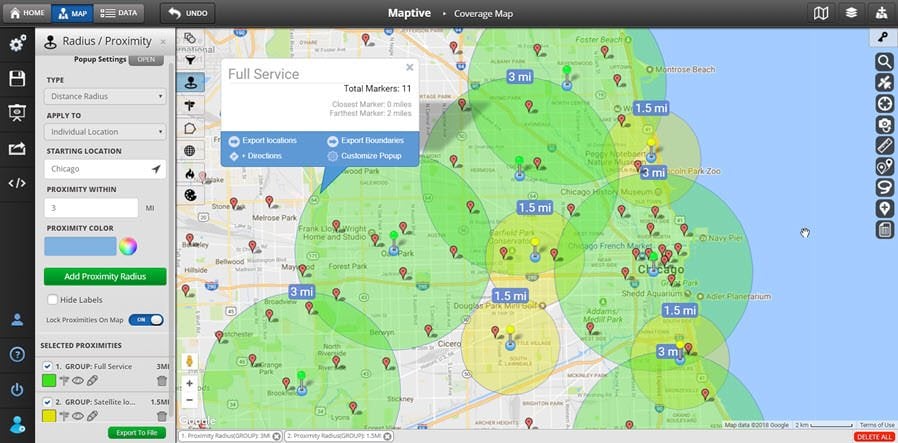 Maptive is a business mapping solution that uses the Google Maps API, so its data is as up to date as your phone's GPS. Maptive has a lot of different mapping visualizations features, and it allows reps to plan and follow routes from the app. Maptive does not include connections to CRMs, but all of the mapping features are accessible on mobile devices.
TechnologyAdvice can help you find the right CRM for your outside sales team.
Whether your team needs a CRM with mapping integrations or a fully-mobile mapping CRM, TechnologyAdvice helps you speed up your research. Fill out the form on our CRM software page, or contact us, and we'll pull together a short list of software recommendations based on the needs of your reps.
Top CRM Software Recommendations
Insightly is a unified customer relationship management (CRM) platform for growing businesses across all industries, including manufacturing, professional services, health & wellness, media, education, retail, construction, and others. With more than 1.5 million users worldwide, Insightly is the world's most popular CRM software for Google and Office 365 users.
Really Simple Systems CRM helps you work smarter by managing and tracking your sales leads and customers, letting you get on with growing your business. Designed for growing teams B2B, our CRM is super-easy to set up and simple to use - with exceptional customer service. There's a customizable Sales CRM, plus options for Marketing and Service tools and external app integrations - so everything is in one place, enabling great team collaboration and customer relationships that drive sales growth.
HubSpot is an intuitive CRM that makes managing your sales pipeline a breeze. Everything you need to track important metrics, set up time-saving flows and automations, manage clients seamlessly, and grow your business is available in one tidy dashboard. Plans are available for businesses at every stage of growth, starting at 100% free. Start taking the guesswork out of business management today with HubSpot CRM.
Need a Little Help?
Talk with a software expert for free. Get a list of software that's great for you in less than 15 minutes.
Technology Advice is able to offer
our services
for free because some vendors may pay us for web traffic or other sales opportunities. Our mission is to help technology buyers make better purchasing decisions, so we provide you with information for all vendors — even those that don't pay us.