A computerized maintenance management system (CMMS) is a software suite that helps companies organize and optimize their maintenance department. It's an essential tool for any organization that engages in regular preventative maintenance or has a lot of machines that need to be serviced. But how does a CMMS work? In this article, we'll discuss all the benefits of a CMMS and the impact it can have on your business.
Looking for the right CMMS for your business? Check out our CMMS Product Selection Tool to get an unbiased list of software vendors tailored to your company's needs.
Table of contents
Scheduling features
When you have multiple people on multiple sites responsible for maintenance, your scheduling system needs to be a well-oiled machine, otherwise, your backlog is going to be insane. CMMS software gives you a maintenance calendar that you can easily view and update, providing greater visibility into your maintenance resources. Most software also includes filters for focusing on the information you want to see, so you don't get overwhelmed by your entire maintenance calendar.
If effective scheduling is your main priority, eMaint CMMS is a great option to consider. They make it easy to alter your maintenance schedule when staff or inventory availability change. You can even assign work orders on a specific day and for a certain block of time to keep maintenance requests from getting backed up.
Also read: CMMS Functions and Buying Considerations
Preventative maintenance
Just like most cars need oil every three to six months, most large machinery has a recommended time frame for repeating preventative maintenance. With CMMS, you can automate those work orders to generate automatically on the preferred maintenance schedule. With these work orders already scheduled months in advance, you can easily plan around them to avoid double-booking any of your technicians.
UpKeep is a mobile-first CMMS and a solid choice for companies who put most of their focus on preventative maintenance. The software works on most platforms and is known for both extending the lifecycle of your machines and helping maintenance teams become quicker and more efficient. The system also gives updates when the work has been completed.
System monitoring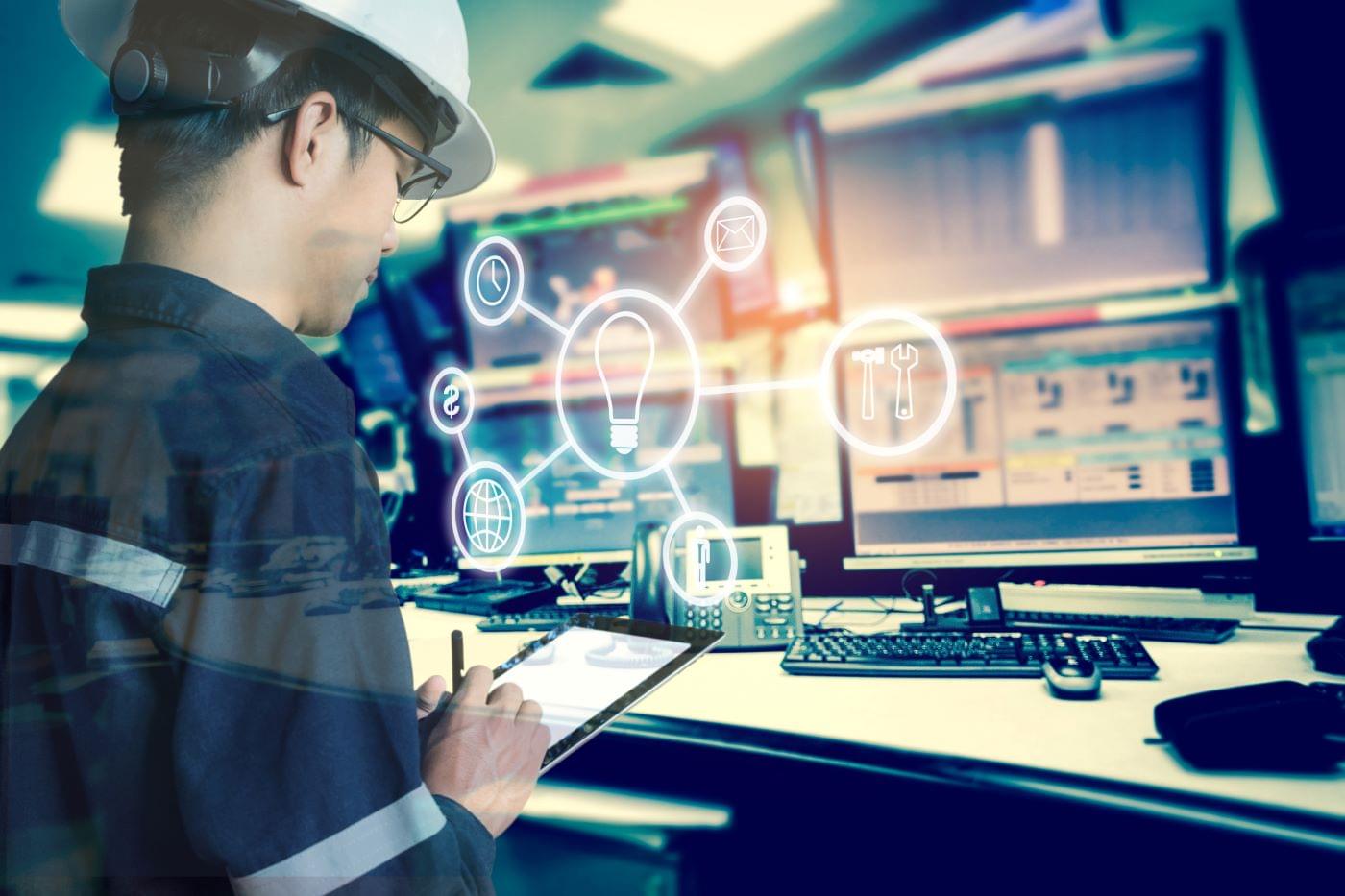 While preventative maintenance is important, your machinery will still eventually have problems. A CMMS that monitors your systems and determines when something is wrong with a machine can help you catch the problem early and fix it before it gets worse. System monitoring only works if the machine can be connected to the CMMS via the internet or a wired connection. If you don't have any machines that can do this, system monitoring won't be as important to your organization.
Hippo CMMS uses ID tags for your machines to store and access asset and warranty information in the system. These tags can be as simple as naming each asset in the CMMS and attaching a sticker with that name to the machine, or you can attach barcodes or RFID tags to the machines and scan them with your mobile device to pull up the correct information. Within the information about each asset logged in the CMMS, you can attach documents, images, and any comments about prior maintenance, giving future technicians all the background information they need.
CMMS and automation
Automation is a big deal in CMMS software because it severely cuts down the chances for human error. Automated preventative maintenance work orders mean your staff doesn't have to remember how often each machine needs to be serviced. The system can also automatically assign work orders to technicians based on their skills and availability. Finally, task lists can be automatically assigned to work orders, letting technicians know exactly what they need to do when they're ready to service a machine.
Fiix offers a ton of automated features in their CMMS to keep your maintenance team running smoothly. You can calculate how much you spend on each asset — including parts and labor expenses — to find out if any of your machines are draining more resources than they're providing. Along with automation, the system also includes artificial intelligence that analyzes work orders and collects information from sensors to identify anomalies and alert maintenance staff to take corrective action.
Mobile Management
Your maintenance staff isn't tied to their desks, so you need a CMMS that they can easily access and operate on mobile devices. Mobile management features allow technicians to make notes and updates about work orders, meter readings, and repairs while they're onsite, keeping records more accurate. Adding this information on a mobile app saves time and eliminates redundancy.
FaciliWorks offers a mobile CMMS with added flexibility and a streamlined interface that's easy for technicians to use. They can use talk-to-text, barcode or QR scanning, and intelligent search features to find the information they need and easily make comments or notes. The mobile version is also free with an enterprise subscription.
A step-by-step CMMS use example
To make it easier to understand how all of these features work together, here's an example of a maintenance issue that might come up and how a CMMS streamlines the process.
Let's say your organization has a warehouse with several forklifts. You've already noted in the system that preventative maintenance should be performed every 90 days. Your CMMS has automatically added maintenance to the calendar and assigns work orders to available technicians as those dates approach.
However, between service times, you get a notification from the system monitoring feature of your CMMS that one of the forklift's engines is overheating. Because the system has alerted you, you can send a technician to determine and fix the problem before it causes bigger issues. You look at your organization's maintenance calendar and see which technicians have the skill and availability to handle the issue. You can then assign the work order to them directly in the software.
Now that the work order has been assigned, the technician heads out to the warehouse to inspect the forklift. Using the mobile version of the CMMS on their smartphone or tablet, they can scan the serial number and pull up information about previous repairs or maintenance performed to see if there's anything that might be contributing to the current problem.
Once they've performed the necessary maintenance, the technician can also use the mobile version of the CMMS to take notes and mark the work order as complete from the field, sending you a notification that it's done. It then quickly loads the information for their next job.
Also read: Top CMMS Software & Systems for 2021
Choosing the best CMMS for your business
The maintenance features that your organization needs is going to determine which CMMS is best for your business. Whether you focus on preventive maintenance, mobile-first features, or efficient scheduling, there's a CMMS that can help make your maintenance team more effective.
To find the best CMMS for your business, try our Product Selection tool on the CMMS page. Answer a few simple questions and you'll get a short list of software customized to the needs of your company.
Also read: What is a Computerized Maintenance Management System (CMMS)?
Technology Advice is able to offer
our services
for free because some vendors may pay us for web traffic or other sales opportunities. Our mission is to help technology buyers make better purchasing decisions, so we provide you with information for all vendors — even those that don't pay us.