When paying employees in other countries, you have two main options. The first is to run your own international payroll by establishing a local entity in each country and paying your international employees directly. The second is to hire an employer of record (EOR), an intermediary that serves as the employer for tax purposes while the international employees do work for your company.
Whichever option you choose, there are payroll software solutions that can help you pay your international employees quickly and easily while maintaining compliance with international laws. With so many vendors in the global payroll space, it can be difficult to determine which is best for your business.
If none of these solutions meet your needs, explore our Payroll Software Guide to browse other products that might be a better fit.
What are the top global payroll solutions?
Papaya Global: Best for flexible global hiring options

Papaya Global is a global payroll solution offered in 160+ countries. Papaya Global offers an Employer of Record option as well as a global payroll platform so that you can choose which one works best for your company's needs.
Launched in 2016, Papaya Global is more of a newcomer to the global payroll scene when compared to competitors, but it's already made a name for itself due to its white glove service and flexible global hiring options. If you need a global payroll solution that can grow with your international business, then Papaya Global is worth a look.
Papaya Global pros and cons
Pros
Straightforward pricing structure.
Option to onboard existing local payroll partners.
Mass salary data updates to reduce repetitive work.
Cons
White glove service means higher prices when compared to competitors.
Separate invoicing processes for each country add up quickly.
User interface could be improved.
Integrations are limited.
Papaya Global key features
Transition Support: Papaya Global offers the option to move from using an employer of record model to running your own global payroll (or vice versa) without having to switch platforms. This means you can choose the model that makes the most sense for your business at the time and make adjustments when needed.
Payroll Intelligence Suite: Papaya Global offers a stand-alone payroll intelligence suite add-on that anyone can sign up for. This add-on allows any company to dig deep into the analytics of its international payroll to optimize processes and make evidence-based business decisions.
Rippling: Best for US-based companies that need versatility

Rippling is a cloud-based workforce management solution that provides human resources (HR), information technology (IT), and finance software for companies. Rippling has made a name for itself as a domestic payroll software, but it now offers a global payroll solution as part of its HR cloud software. Rippling also offers an EOR option that is natively connected to the payroll software.
Potential customers should know that Rippling's global payroll function is only available in 50+ major countries, which is less than some other competitors. For now, Rippling's global capabilities are also only available to businesses that have some corporate presence in the United States; it's not yet available for companies located exclusively outside the U.S.
Rippling pros and cons
Pros
Best-in-class payroll software.
Over 500 integrations with third-party platforms.
Speedy, efficient payroll process.
Cons
Available in fewer countries than competitors.
No stand-alone payroll option.
Global launch is recent, so there are bound to be some kinks.
Rippling key features
HR Data Sync: Because everything is included in one software platform, Rippling allows you to automatically sync all HR data directly with your payroll platform. This helps to decrease redundancy and cuts back on manual data entry.
Custom Workflows: Want to notify people of important changes or automate nearly any payroll administrative tasks? Rippling gives you the option to build custom workflows to speed up your payroll process and makes things easier on your HR team.
Oyster: Best for comprehensive global hiring and payroll

Oyster is an employer of record and global payroll and hiring solution that is available in 180+ countries. Oyster's offerings include global employment, global contractors, contractor conversion, global payroll, and localized benefits and rewards.
Companies looking to run their own international payroll, rather than outsourcing their payroll or partnering with an EOR, should know that Oyster does not offer a stand-alone global payroll platform. If you want payroll functionality, your company must upgrade to the business plan, which costs $399 per employee per month and includes many other features beyond payroll, including hiring support and IP protection.
Oyster pros and cons
Pros
Payouts in 120+ currencies.
Single invoice for all global hires.
Guided hiring process prompts.
Cons
Monthly pay period option only.
Stand-alone payroll option not available.
Benefits administration and health care plan selection could use improvement.
Oyster key features
Contractor Conversion Option: Sometimes when working with international employees, you originally hire them as a contractor, but later need to convert them to a full-time employee. Oyster offers a tool to help your company do this, reducing worker misclassification risks and ensuring compliance with global employment laws.
Support for Ad Hoc Payments: Occasions may arise where you need to pay employees outside of the regular international payroll period, such as expense reimbursement and performance bonuses. Oyster allows you to make one-off payments as necessary without waiting for the next payroll period to roll around.
Remote: Best for paying international contractors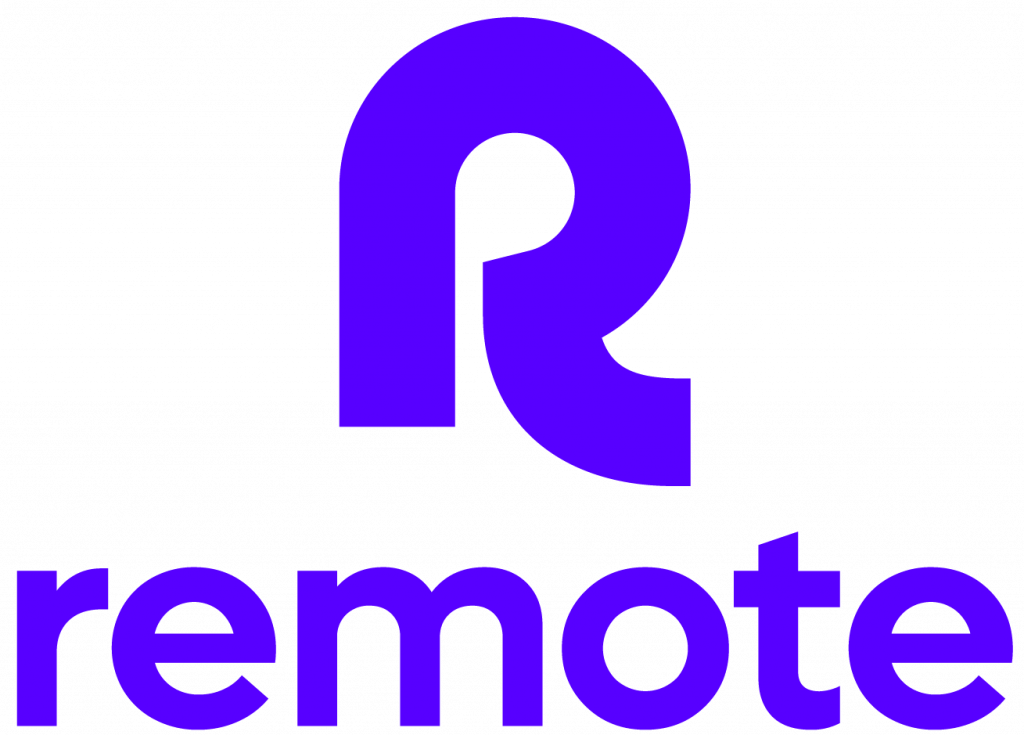 Remote is one of the leaders in the global payroll space, offering solutions for companies that need an employer of record, contractor management, global payroll, and remote relocation. Its contractor management services are available in 160 different countries, while its EOR services are available in 70 of them.
Remote is a strong contender for businesses that primarily rely on international contractors. Employers can manage contractor onboarding, invoice approvals, and automated payments from a single platform. Furthermore, Remote bases its pricing on the number of actively working contractors each month; other vendors often charge for all users, whether they are active or not.
Remote pros and cons
Pros
Intuitive interface that is easy to navigate.
Fast employee onboarding.
Single platform for employee documentation.
Cons
Mobile user interface (UI) could use improvement.
Email-only customer support.
Remote key features
Remote API Access: Access to the software's application programming interface (API) allows your IT team to build custom connections, view all of your data in one place, and otherwise personalize the software to meet your company's needs. This enables a level of flexibility and customization that's difficult to find with other vendors.
Contractor Agreement Templates: Businesses can use their own contracts or leverage Remote's localized, compliant contract templates. These templates have been vetted by experts and can be customized in multiple languages with dynamic fields to meet the business's needs while maintaining efficiency.
Deel: Best stand-alone global payroll platform

Deel supports hiring and compliance in over 150+ countries, with payroll available in 90+ countries. Deel also offers employer of record services in 80+ countries for companies looking for an on-the-ground international payroll provider.
However, Deel's stand-alone global payroll option is most valuable for companies that have an established international presence and only need help managing payroll, tax filing, and benefits administration. Businesses can feel confident they aren't paying for extra features or capabilities they don't need while taking advantage of Deel's powerful yet flexible payroll capabilities.
Employers can choose from 10+ payroll funding methods, and contractors can choose from 7+ payment options — including pay cards. Combined with automatic invoicing and fully managed payouts, this flexibility gives employers maximum efficiency while still meeting their and their contractors' needs.
Deel pros and cons
Pros
Automatic reminders for each payroll period.
Dedicated account representatives respond quickly.
Easy to navigate software platform.
Cons
Numerous features can make it hard to find exactly what you are looking for.
Minor glitches and bugs can sometimes cause issues with confirmation.
Deel key features
Employer of Record: Deel's EOR solution is integrated directly into the platform, a seamless setup that means your company doesn't have to find a third-party partner. Deel will handle making all relevant declarations to local governments and withholding the necessary taxes.
Quick Onboarding Process: Deel lets your company automatically sync employee details from your existing HR platform. This means you can get international teams up and running within a month as opposed to the three to six or more months that some other platforms require.
How to choose a global payroll provider
Choosing how you want to process global payroll is a complex decision for any company, whether you are hiring your first international employees or have been a global business for decades. Whether you decide to hire an employer of record or process payroll yourself, international payroll software solutions can streamline things for your HR department and your international employees.
Rippling is the best platform for U.S.-based companies that need a way to manage IT, HR, and finance requirements for a global workforce. Similarly, Oyster is an excellent choice for growing companies looking for a comprehensive platform that will help them hire and pay international employees.
Deel and Remote are best for companies with less complex needs. Remote offers a flexible, affordable way to pay international contractors, and Deel is best for companies looking for a stand-alone global payroll platform.
For companies that are focused on getting up and running as quickly as possible, Papaya Global offers white glove service for international hiring and payroll support. Papaya Global also offers transition support if you want to switch from using an employer of record model to running your own global payroll (or vice versa).
If none of these sound quite right for your needs, be sure to check out the Payroll Software Guide for more recommendations.
Technology Advice is able to offer
our services
for free because some vendors may pay us for web traffic or other sales opportunities. Our mission is to help technology buyers make better purchasing decisions, so we provide you with information for all vendors — even those that don't pay us.