Today's corporate learning and business training goes past providing process documents and follow-along training days. The right training program can mean the difference between an employee's first successful 90 days and a disengaged recruit. Most importantly, an engaging training program needs more than a decent wiki site to run on, it needs a well-chosen LMS.
The best learning management systems combine performance management, educational content, and good educational frameworks in a platform that engages the user and keeps them coming back to the tool over and over.
Want to speed up the search for the best learning management system for your company? Contact us today, or click on the image below. One of our Technology Advisors is ready to listen to your learning needs and give you a short list of vendors who'll meet your feature requirements. Read on for our favorite learning management systems of 2019.

The best learning management systems of 2019
Looop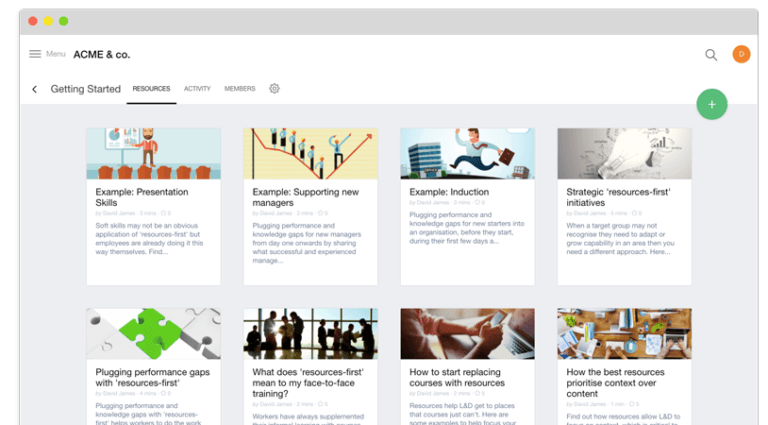 Looop employs microlearning to help teams learn in the context of their daily work. Answer "How do I?" and "Where do I?" questions for employees quickly without taking them out of their workflow with microlearning modules. Employees can also download the mobile app and use that interface to guide their learning through videos and help documents.
Looop's campaign feature makes it easy to automatically deliver training content at any point in the training process. Send salespeople weekly training articles, guide managers through monthly leadership training, or onboard new hires in a few days. Set up your campaigns once and use them over and over.
iSpring
iSpring's learning management tools come in two different varieties: Suite is an elearning course builder that converts PowerPoint presentations to interactive courses, and Learn is a full-service LMS software for managing training and employee outcomes. Learn is easy to set up, and you can quickly make courses when you upload your existing training content. Then use the comprehensive reporting feature to follow learning progress across teams and the company.
iSpring features connections to other software tools through API connections. Connect with the HR, CRM, or other software to further learning initiatives in the company and out.
Coassemble
Coassemble is a learner-first LMS and authoring tool that gives users the experiences they want from a modern training tool. Use the mobile-first authoring tools to make courses and training programs that employees can access on their own time from their mobile phones. Reporting is available at all pricing levels, although higher tiers include more granular reporting including course, group, and lesson reports with data visualizations.
Integrate Coassemble with nearly any other business app through Zapier. API access, single sign-on (SSO), and chat integration are available at the highest pricing tier.
Skillsoft Percipio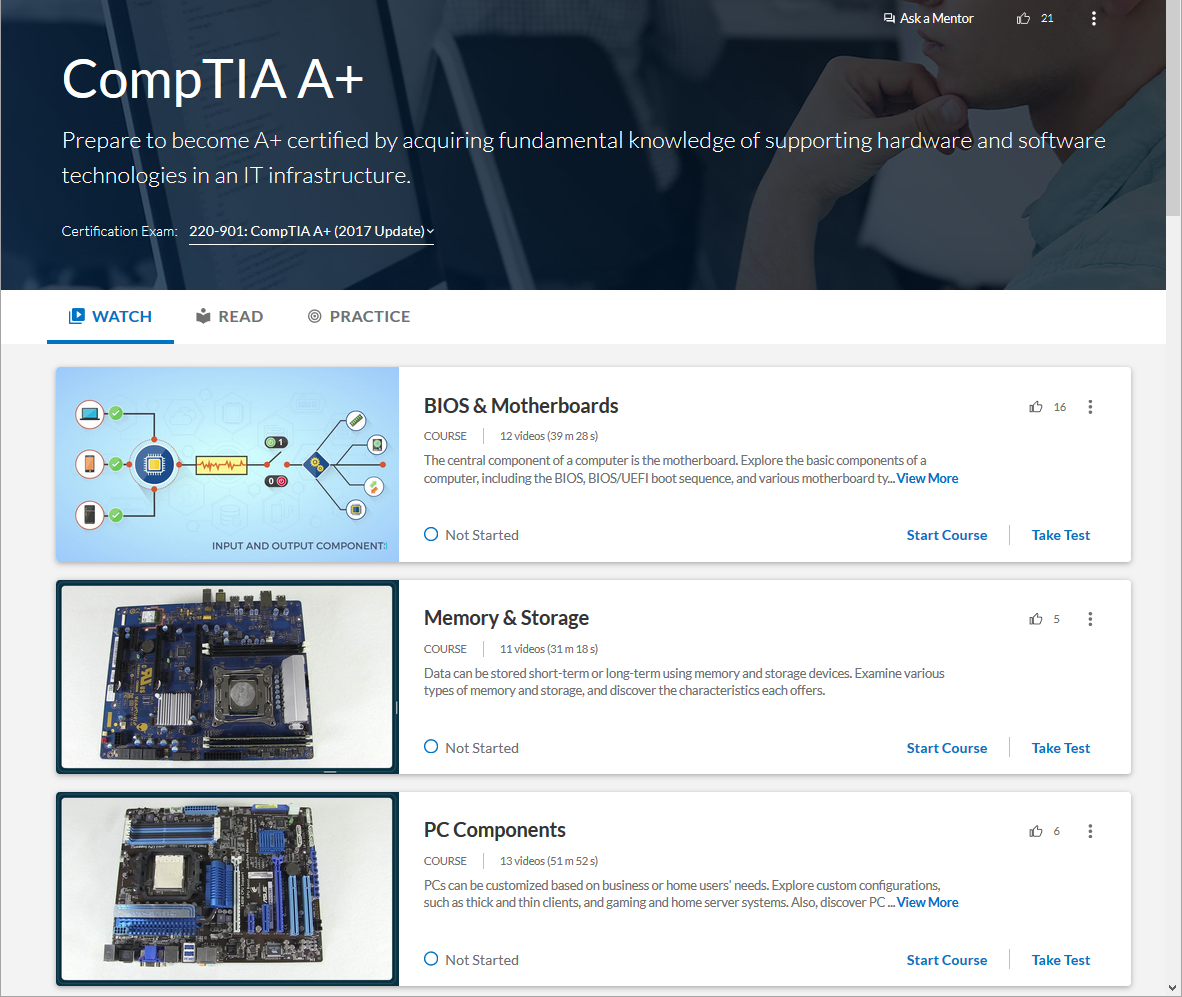 Skillsoft is best known for their ready-made training content that teams and individuals can purchase on a one-off or subscription. The Skillsoft Percipio platform lets teams build their own training courses in the familiar Skillsoft interface and serve them to employees and customers. Learners can select their own homepage where they can customize their learning experience to get the most from their courses.
During the onboarding process, learners can choose the types of skills they want to learn, choose how they want to learn, and then access their individualized Percipio content from their mobile phones.
Absorb LMS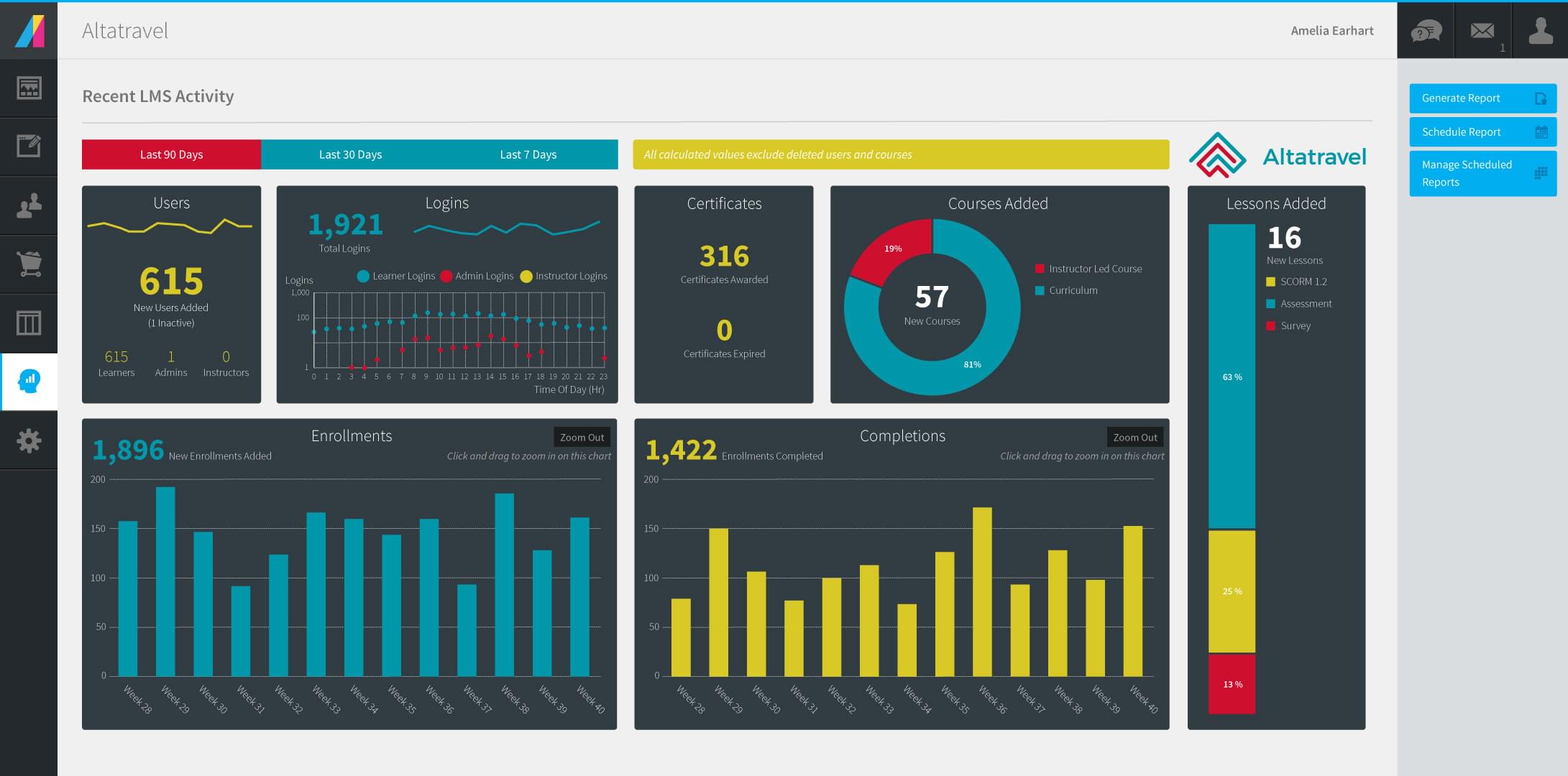 The Absorb LMS interface is clean and easy to use, and companies can use it to quickly turn information about current learning into next steps for learners. Administrators can use the scheduling and automation features to move more employees or customers through each course without direct manual interactions with the software for each new user. Absorb LMS also offers ecommerce features, so companies can use courses as an independent revenue stream.
Thought Industries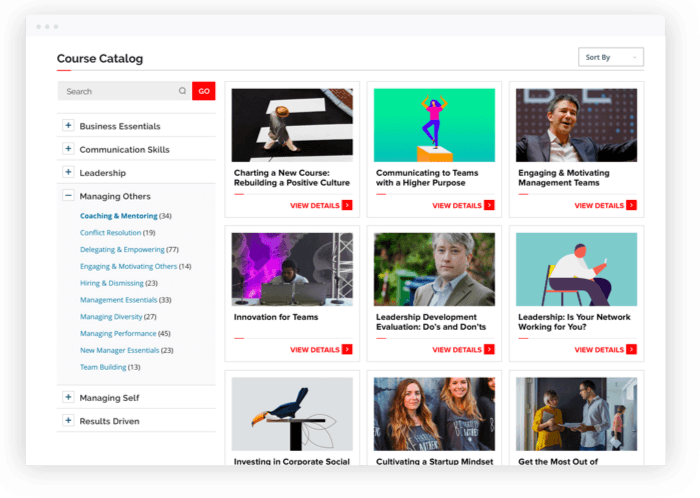 The Thought Industries LMS combines the best features of a visual editor CMS with the organizational collaboration tools of a traditional LMS. Fully customize and white label your mobile-ready learning site and then upload custom training materials. Use customized learning paths and gamified elements like leaderboards and badges to keep users engaged.
Integrations for Thought Industries LMS include Salesforce, several webinar software options, and a range of marketing tools that help businesses keep learners coming back to the content.
Accord LMS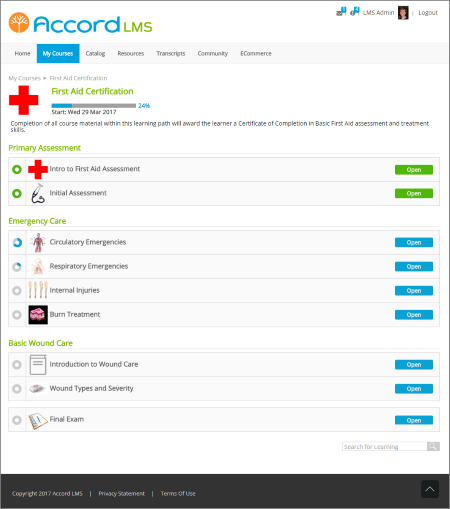 Accord LMS combines gamification, collaborative learning, and custom reporting for an engaging training experience that brings learners together around the curriculum. Administrators can customize the team learning modules with different templates and content features with the content management system. Granular user permissions throughout mean administrators can distribute responsibilities to team members for a facilitated learning experience.
The Accord LMS software can manage learning for corporations, customers, contractors, or vendors. The highly customizable modules, content, and connected collaboration tools mean that you can design learning programs for any internal or external group.
Saba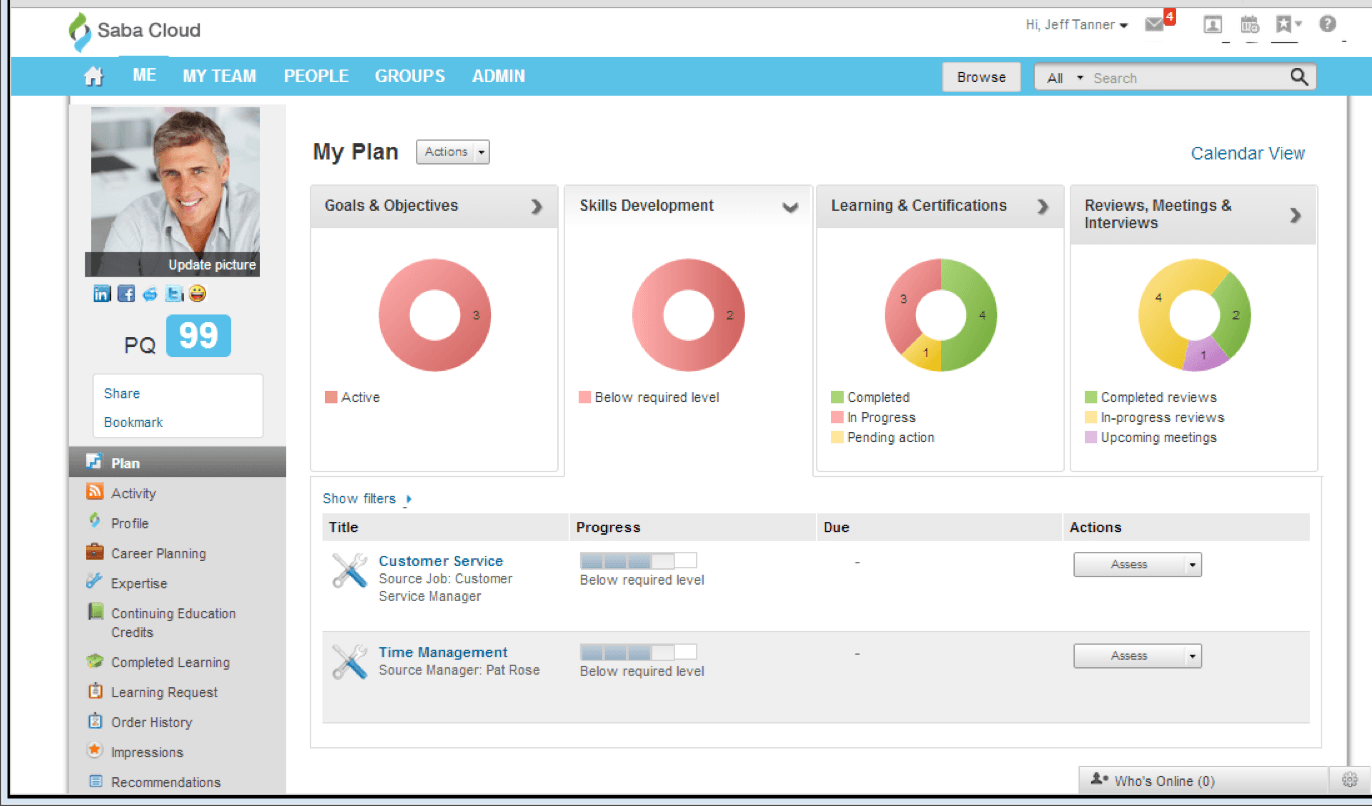 Saba is enterprise performance management software with integrated learning solutions appropriate for large and multinational corporations. Design learning experiences for today's learners with video, mobile, microlearning, and social content management tools. Tie each lesson and module to business goals of revenue or learning outcome.
Saba software provides a space for companies to design their own training environments, or your team can use the TalentSpace tools to develop employees with Saba's ready-made expert lessons.
Save time in your LMS search
Choosing the best learning management system for your team doesn't have to be hard. Cut your research process to hours instead of days and contact us today. One of our unbiased Technology Advisors will listen to your needs and give you a list of five vendors that will work for you.