Key Takeaways
Whether your lead nurturing happens in an all-in-one tool or in several connected apps, you'll find that marketing automation and email features make your job much easier.

You may also want to look into lead scoring to save sales some time prioritizing follow-ups.
---
Buyers are getting savvier, which means your leads need personalized attention from sales and marketing at many stages of the buying process. While we still need "Smarketing" teams to strategize and close, lead nurturing software can streamline this process. Lead nurturing software can even automate your funnel at points so your sales team spends less time capturing the pulse of leads and more time engaging with them.
ALSO READ: How To Write Better Sales Emails To Engage Your Leads
The multifaceted nature of lead nurturing software lends itself to integration with other tools, specifically CRMs and marketing automation tools that manage your contacts and take some of the pressure off the nurturing process. Marketing automation tools can also provide your team with qualified leads through from online forms, landing pages, and drip campaigns.
Lead Nurturing Tools for Sales Teams
Pipeline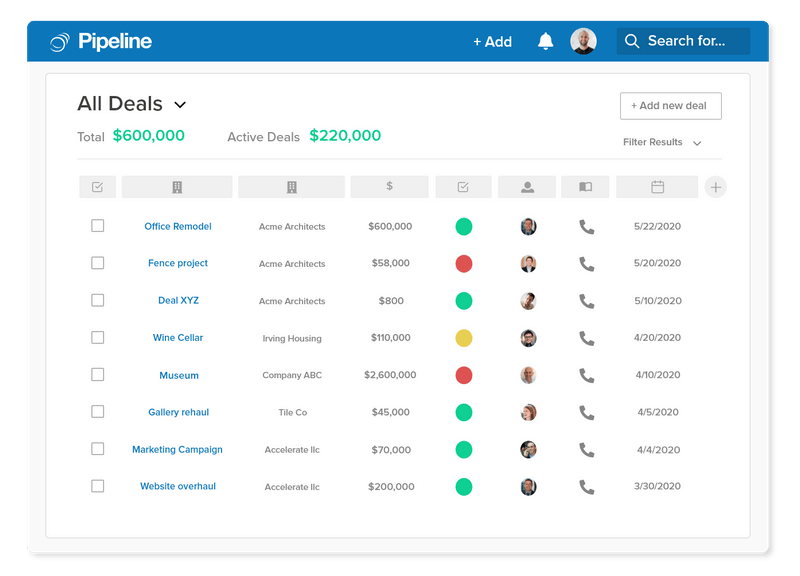 Pipeline (formerly PipelineDeals) combines a lead management platform with sales tracking, email and content engagement tools that also track and move data directly into your CRM. Its sales-focused interface keeps reps informed through goals and notifications. All reps have access to a collective knowledge base where they can add documents, cadences, templates, and workflows. Sales-focused integrations include Gmail, WebMerge for contract generation, Quickbooks, and more.
Inside Sales Box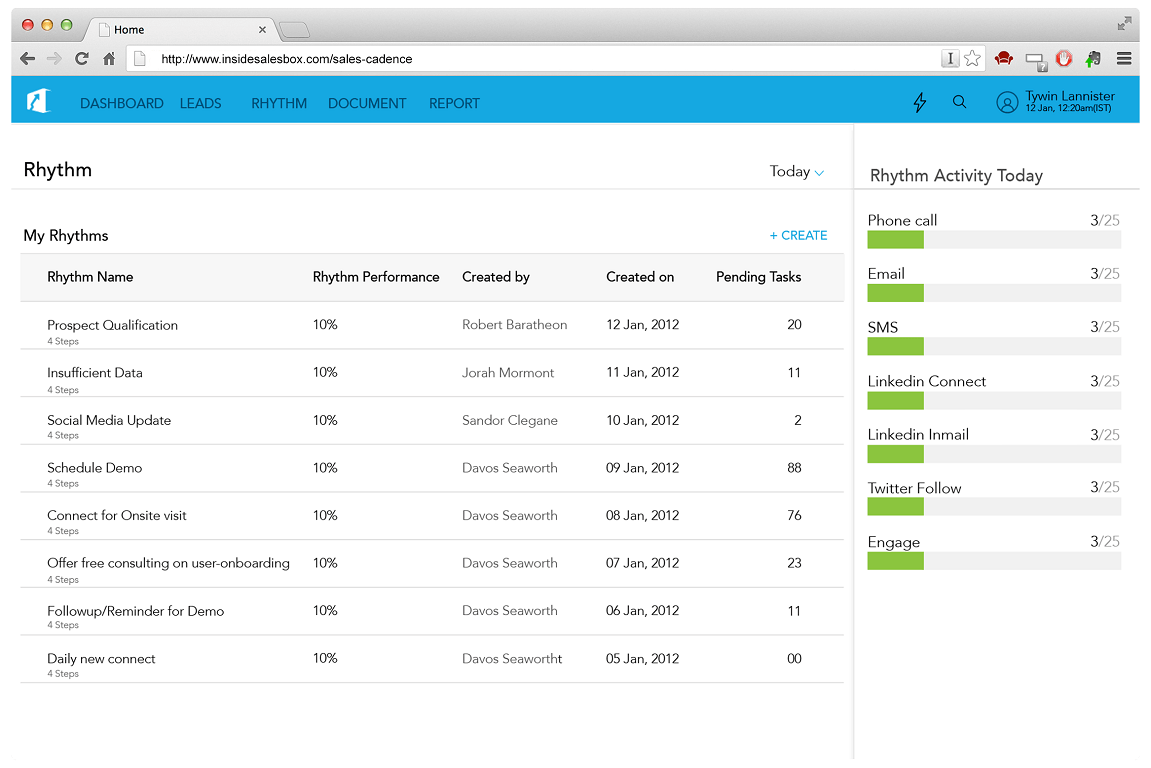 Inside Sales Box works as an inside sales hub between your marketing automation tools and CRM. The tool puts all of your follow-up and nurturing processes in a single dashboard that tracks the actions you've taken and where your team needs to go next. Build sales cadences across your leads, and prepare your team with templates for emails, text messages, voicemail, and more. Smart email tools gather information on pertinent email metrics like opens, bounces, and unsubscribes.
AWeber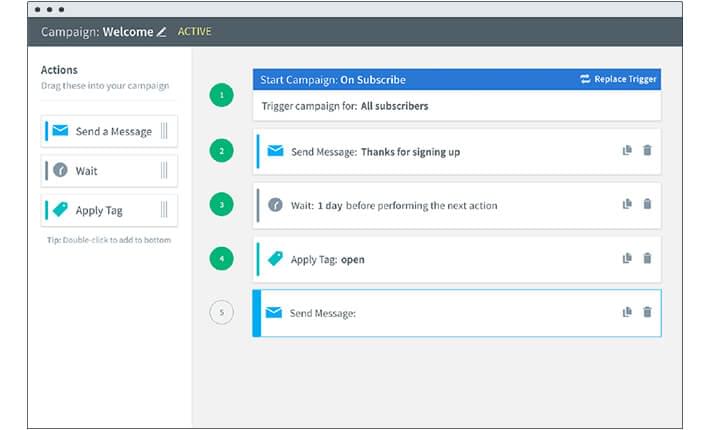 AWeber works primarily as an autoresponder and email marketing platform, but these features and its connections to your other apps and tools make it great for lead nurturing. The tool is less feature-filled than many others on this list, but great for small businesses that do most of their lead nurturing via email. Autoresponders help you quickly connect with your leads, while app connections build your contact lists. Tag customers to segment them into groups and trigger autoresponders that correspond with each tag. It's personalization at its easiest.
CRM with Lead Nurturing Features
Salesforce and Pardot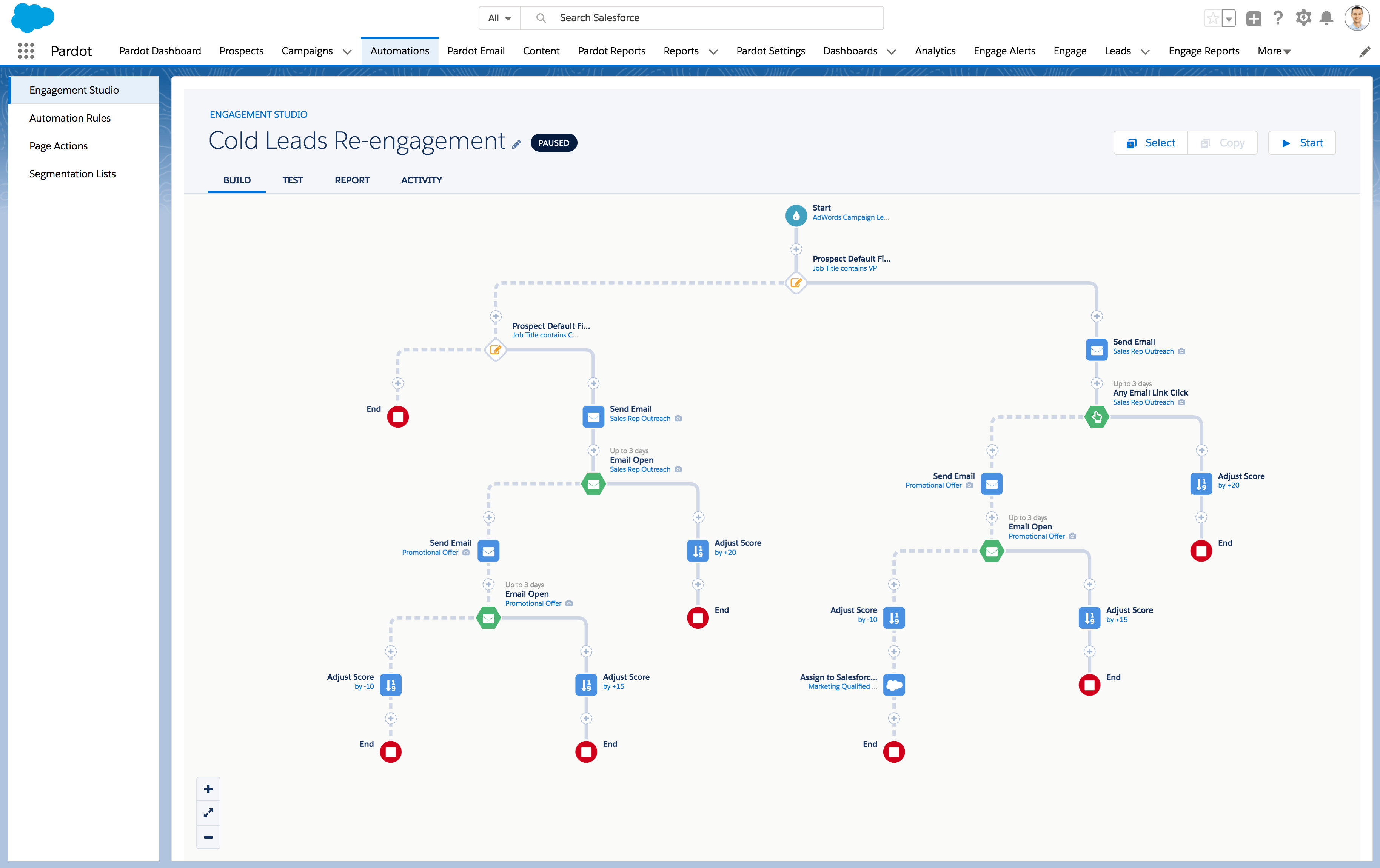 Pardot is the Salesforce B2B marketing automation tool. By connecting these two powerful platforms, you can set business rules that nurture leads down the pipeline. These same rules send your team automatic lead updates based on customer engagements with email and on-site content. Sales alerts help you pass off leads from marketing to sales when they're ready to buy, instead wasting time pursuing cold leads.
Also Read: Pardot vs. Marketo: Which Is The Better Marketing Automation Platform?
LeadSquared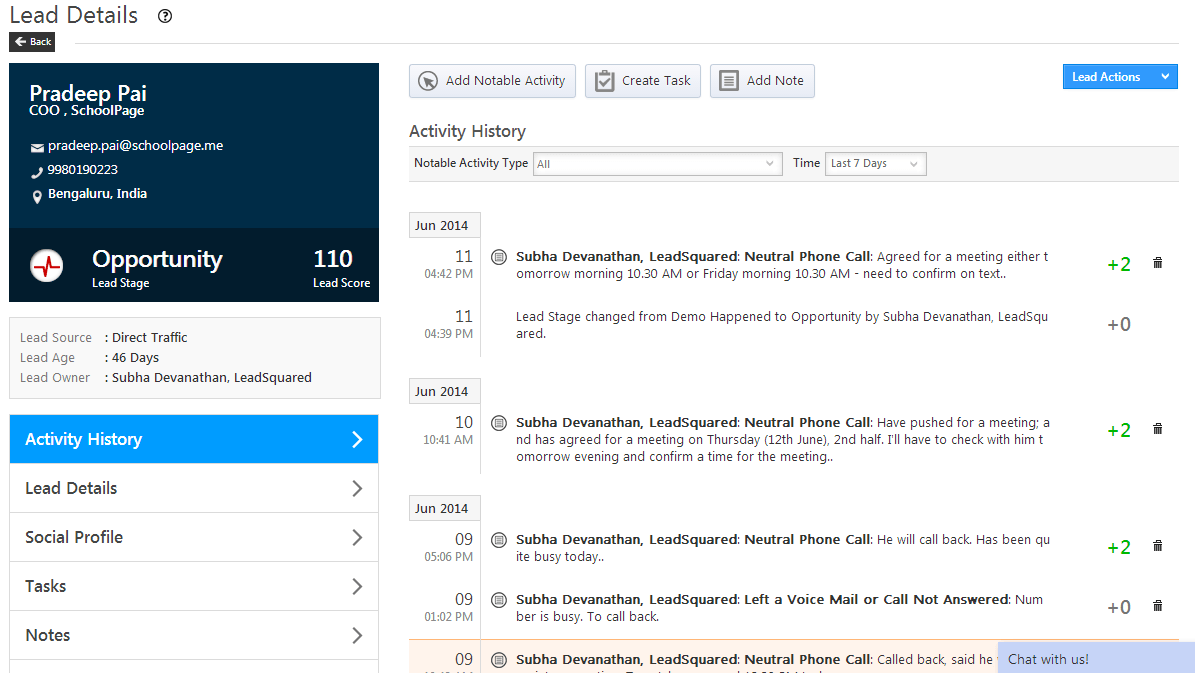 LeadSquared is a conversion platform that combines marketing automation with a built-in CRM for lead nurturing and sales enablement. A new conversion prediction tool builds scores for your leads and keeps you from wasting time on dead, cold, or unqualified prospects. LeadSquared uses machine learning to combine real lead behaviors with historical data and understand the likelihood of conversion. These features focus your sales team on hot leads, while marketing automation nurtures your prospects.
Nutshell
Nutshell combines a CRM with a sales process management solution to help your team track and process leads automatically, simplifying your nurture process. Sales workflows speed customer and rep onboarding, notifying your team when to take the next steps. Sales tools extend to email personalization and call recording. Nutshell targets small businesses with a per-user, per-month subscription.
Marketing Automation with Lead Nurturing
Hubspot is an industry leader in marketing automation and sales enablement. The software is divided into three parts: CRM, marketing, and sales, but the real power of the tool presents itself when you combine all three. Sales tools include drip campaigns, real-time notifications, and automatic CRM updates to track your progress.
Marketo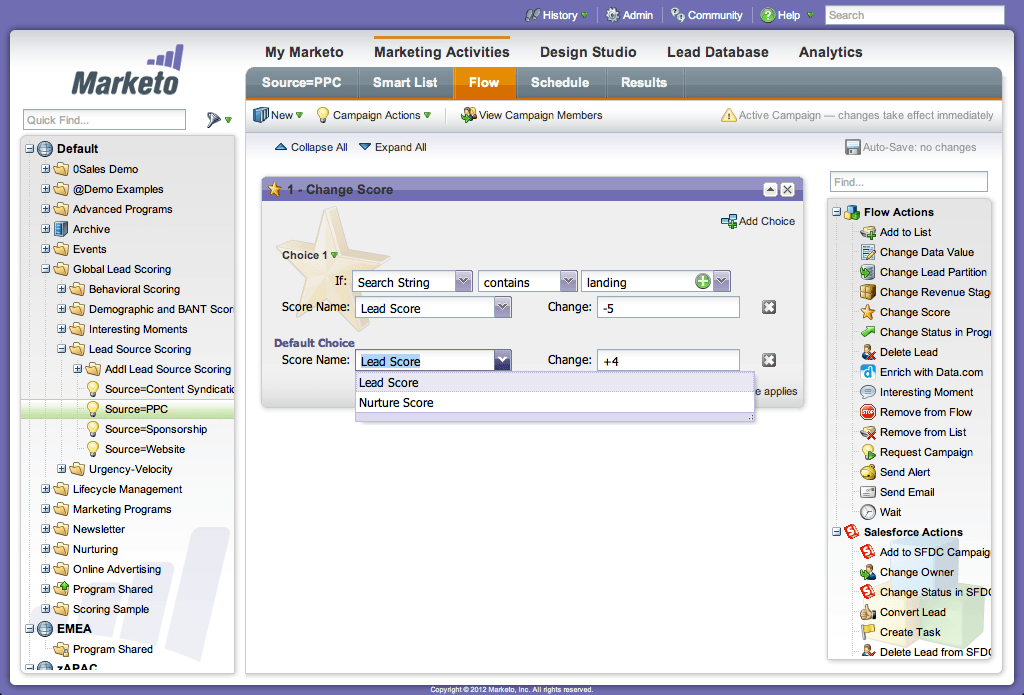 Marketo positioned themselves as thought leaders in the B2B sales and marketing industry through a wide database of educational tools that help you build your lead nurturing strategy. They also make a really great marketing automation tool that sends automatic emails based on customer behavior and notifies you to follow-up on customer site interactions. Check out the marketing engagement platform that helps you spread your content to leads across your funnel and move them toward conversion in more ways.
Act-On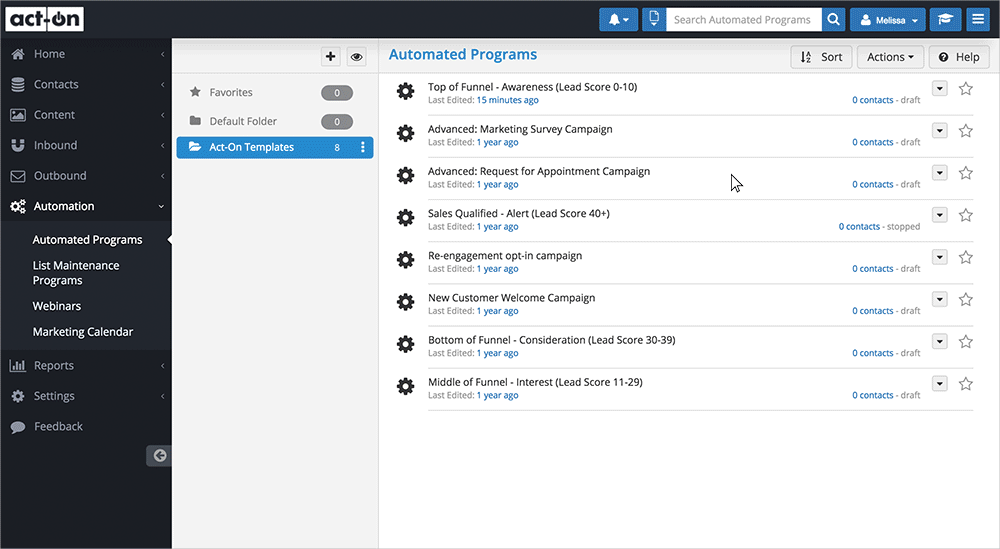 Act-on combines automated and personalized email features with lead scoring and funnel reports that keep your team on track, selling to the right leads at the right time. Since many of these features are automated, your team can spend more time on inbound and conversion efforts. Use the segmenting features to build and refine your contact lists until you find the perfect mix.
SharpSpring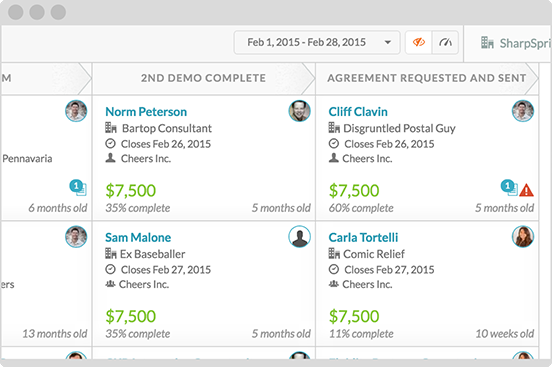 SharpSpring is a scalable marketing automation platform that engages website users based on their on-site actions, including email automation, form fills, and personalized content. Your team can stay on top of hot leads with notifications and daily reports while your content reaches leads automatically. Lead scoring uses website engagement metrics to gauge interest, while visitor metrics and reporting help you understand where your site converts and where it's losing leads.
* * *
Whether your lead nurturing happens in an all-in-one tool or in several connected apps, you'll find that marketing automation and email features make your job much easier. You may also want to look into lead scoring to save sales some time prioritizing follow-ups.
Looking for other lead nurturing software options? Check out some of the sales enablement or marketing automation tools to compare options, or call one of our Technology Advisors for a free recommendation.
Technology Advice is able to offer
our services
for free because some vendors may pay us for web traffic or other sales opportunities. Our mission is to help technology buyers make better purchasing decisions, so we provide you with information for all vendors — even those that don't pay us.