Buyers are getting savvier, which means your leads need personalized attention from sales and marketing at many stages of the buying process; lead nurturing software can streamline this process. Lead nurturing refers to the strategically building relationships with potential customers throughout the sales funnel, typically facilitated by automated marketing and CRM tools, with the goal of converting them into paying clients.
Lead nurturing software can even automate your funnel at defined points so your sales team spends less time capturing the pulse of leads and more time engaging with them.
The multifaceted nature of lead nurturing software lends itself to integration with other tools, specifically CRMs and marketing automation tools that manage your contacts and take some of the pressure off the nurturing process. Marketing automation tools can also provide your team with qualified leads through funnel steps such as online forms, landing pages, and drip campaigns.
Here's our list of the top lead nurturing tools for sales teams in 2023:
ALSO READ: How To Write Better Sales Emails To Engage Your Leads
Pipeline: Best for small businesses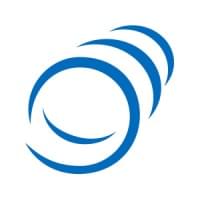 Pipeline (formerly PipelineDeals) is a customer relationship management (CRM) platform designed to empower businesses to grow their sales and nurture customer relationships effectively. Launched in 2006, it provides tools for sales tracking, deal management, and team collaboration. It features user-friendly interface, customizable pipelines, and robust reporting for strategic insights. With Pipeline, businesses can automate tasks, organize contacts, and manage deals in a central hub.
InsideSales: Best for combining lead nurturing and sales analytics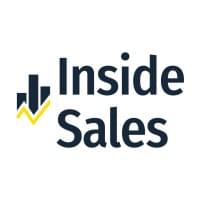 InsideSales, formerly Xant, is a U.S.-based tech company providing AI-driven sales engagement platforms. Founded in 2004 by Dave Elkington and Ken Krogue, it aimed to leverage technology and data science to enhance sales processes and productivity. Initially recognized for its sales acceleration software and predictive analytics, the firm rebranded to XANT to reflect a broader focus. Its platforms use machine learning and data analytics to aid sales teams in improving customer engagement and achieving sales goals more effectively.
AWeber: Best for email-focused marketing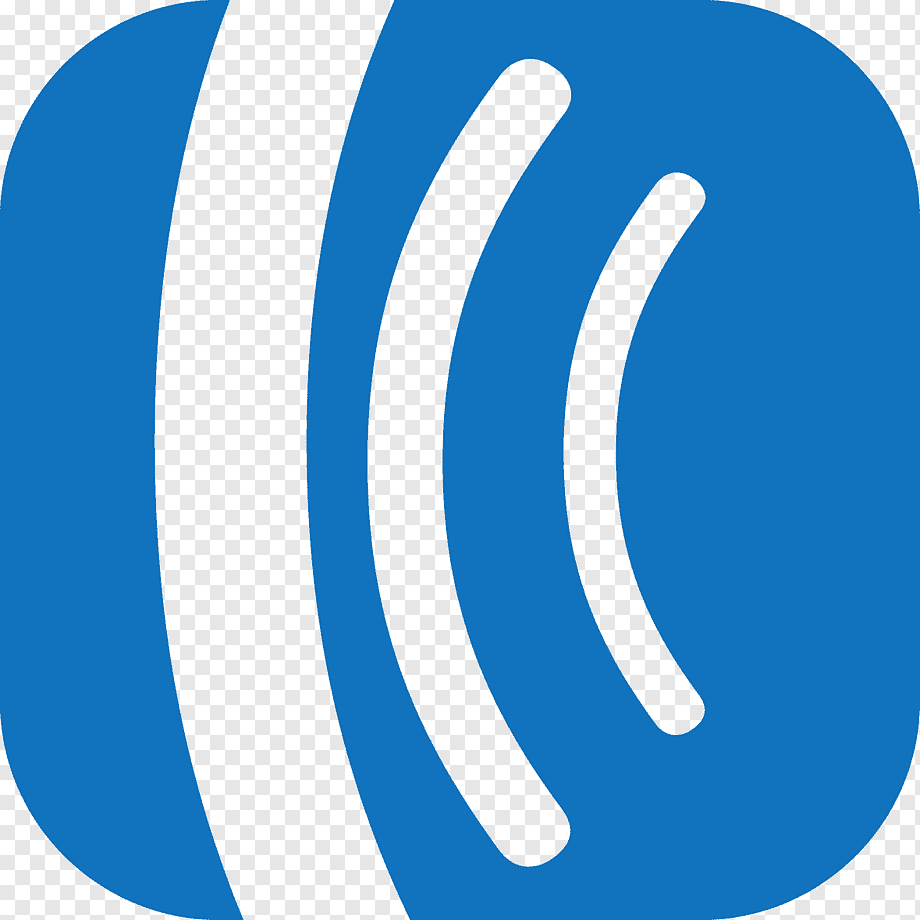 AWeber is an email marketing service provider established in 1998 by Tom Kulzer. Designed to aid small businesses in managing email campaigns, AWeber offers features like autoresponders, A/B testing, and various integrations. Notable for its user-friendly interface and strong customer service, the platform has evolved to include advanced features such as an AI-powered Smart Designer and email automation. While AWeber may be pricier than competitors, its comprehensive features and ease of use make it a contender in the email marketing space.
Salesforce Pardot: Best for advanced marketing automation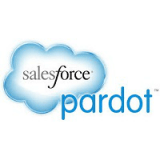 Pardot is the Salesforce B2B marketing automation tool. By connecting these two powerful platforms, you can set business rules that nurture leads down the pipeline. These same rules send your team automatic lead updates based on customer engagements with email and on-site content. Sales alerts help you pass off leads from marketing to sales when they're ready to buy, instead wasting time pursuing cold leads.
LeadSquared: Best for lead conversion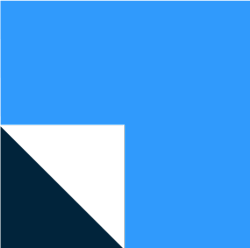 LeadSquared is a conversion platform that combines marketing automation with a built-in CRM for lead nurturing and sales enablement. A new conversion prediction tool builds scores for your leads and keeps you from wasting time on dead, cold, or unqualified prospects. LeadSquared uses machine learning to combine real lead behaviors with historical data and understand the likelihood of conversion. These features focus your sales team on hot leads, while marketing automation nurtures your prospects
Nutshell: Best for ease of use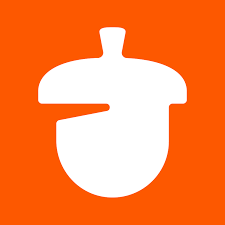 Founded in 2009, Nutshell is a user-friendly CRM platform aimed at helping businesses improve their sales processes. Based in Ann Arbor, Michigan, the company focuses on providing an intuitive, straightforward CRM solution, boasting features like contact management, email sync, sales automation, and advanced reporting. Nutshell's mission is to make CRM software more accessible and useful to businesses, offering robust capabilities wrapped in an easy-to-use interface. Known for its excellent customer support, Nutshell continually evolves to meet the growing needs of its users.
HubSpot: Best all-in one solution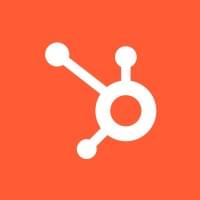 Hubspot is an industry leader in marketing automation and sales enablement. The software is divided into three parts: CRM, marketing, and sales, but the real power of the tool presents itself when you combine all three. Sales tools include drip campaigns, real-time notifications, and automatic CRM updates to track your progress.
Marketo: Best for enterprises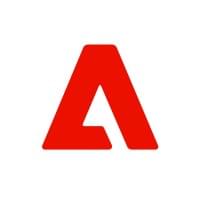 Marketo positioned themselves as thought leaders in the B2B sales and marketing industry through a wide database of educational tools that help you build your lead nurturing strategy. They also make a really great marketing automation tool that sends automatic emails based on customer behavior and notifies you to follow-up on customer site interactions. Check out the marketing engagement platform that helps you spread your content to leads across your funnel and move them toward conversion in more ways.
Act-On: Best for adaptive marketing and CRM integration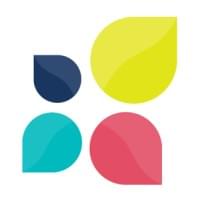 Act-On is a marketing automation software company founded in 2008. Based in Portland, Oregon, Act-On provides a comprehensive platform for adaptive marketing, offering features such as email automation, lead nurturing, customer engagement, and multichannel marketing programs. The company aims to empower marketers with advanced tools for personalized customer journeys and effective campaign execution. Act-On has established itself as a reputable player in the marketing automation industry, serving a wide range of businesses with their innovative solutions.
Pipedrive: Best for sales process automation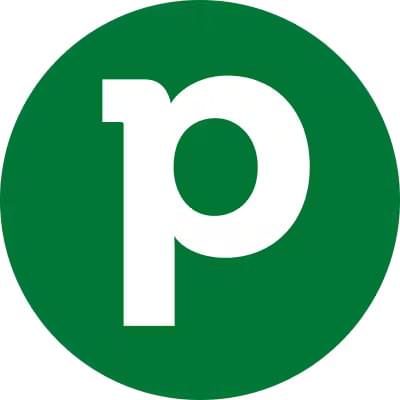 Pipedrive is a sales CRM and pipeline management software founded in 2010. Based in Estonia, Pipedrive is designed to help sales teams manage their leads, deals, and sales processes effectively. With an intuitive interface and customizable features, Pipedrive enables businesses to visualize and streamline their sales pipelines. The company has grown rapidly, serving thousands of customers globally. Pipedrive is known for its user-friendly approach, providing a comprehensive solution to optimize sales workflows and drive sales success.
Key components of lead nurturing software
Email marketing: This allows businesses to create, schedule, and send personalized emails to leads based on their interactions with the company. Automated follow-up emails can be triggered by certain actions or events.
Segmentation: This feature allows leads to be divided into distinct groups based on various criteria, such as demographic information, lead source, behavior, and engagement levels. Segmentation enables more targeted and personalized communication.
Lead scoring: This system ranks leads based on their likelihood to convert. It helps sales teams prioritize their efforts on leads with the highest conversion potential.
CRM integration: Lead nurturing software often integrates with CRM systems to ensure all lead information is accessible and updated in one place. This leads to better coordinated sales efforts.
Analytics and reporting: This provides insights into the effectiveness of lead nurturing campaigns, helping businesses understand what works and what doesn't. It can track metrics such as click-through rates, conversion rates, and engagement levels.
Workflow automation: This enables businesses to automate repetitive tasks in the lead nurturing process, improving efficiency and allowing teams to focus on more strategic tasks.
Content personalization: This allows businesses to customize content based on a lead's behavior, preferences, or stage in the sales funnel. This helps improve engagement and move leads further down the funnel.
Exploring the concept of "smarketing"
The term "smarketing" is a blend of two words: sales and marketing. This concept emphasizes the importance of aligning both functions to achieve common business goals. A well-integrated smarketing strategy ensures that the marketing team's efforts to attract and nurture leads dovetail smoothly with the sales team's efforts to convert these leads into customers.
In the context of lead nurturing, smarketing ensures a seamless transition for the leads from being a marketing-qualified lead (MQL) to becoming a sales-qualified lead (SQL). By breaking down silos, it allows for a more consistent communication strategy throughout the customer journey, enhancing the overall customer experience.
Smarketing also promotes better understanding and cooperation between the two departments, facilitating shared metrics, clearer lines of communication, and shared accountability.
Lead nurturing software is a crucial factor in creating a successful smarketing campaign.
Importance of lead nurturing software
The importance of lead nurturing software cannot be overstated. This technology provides businesses with the ability to create, automate, and manage relationships with potential customers, thereby increasing conversion rates and driving revenue growth.
Lead nurturing software enables a more personalized approach to marketing, delivering targeted content that aligns with a prospect's specific interests, behaviors, and stage in the buying process. By automating these processes, businesses can communicate with leads in a timely and relevant manner, improving customer engagement and trust. Furthermore, these tools provide valuable analytics, helping businesses understand what strategies work best and refine their approach.
In essence, lead nurturing software not only optimizes marketing efforts but also improves overall sales performance by bridging the gap between initial interest and final purchase, making it a crucial investment for any growth-oriented business.
Finding the right lead nurturing tools for your business
Selecting the right lead nurturing software is a pivotal decision that can significantly impact your business's success. The software should align with your company's size, industry, goals, and specific customer journey. It's about fostering meaningful relationships with potential customers, personalizing communication, and streamlining the conversion process. The automation of these tasks frees up resources and time, allowing your team to focus on strategic growth initiatives. By generating valuable insights, the software can aid in refining your marketing strategies, leading to improved lead conversion and increased revenue. As the business landscape grows ever more competitive, the use of lead nurturing software is becoming a necessity rather than a luxury. Therefore, investing time in understanding your needs and exploring various offerings in the market is essential to find a solution that will drive your business forward and help you stay ahead of the competition.
Find the best lead management solutions in our comprehensive Lead Management Software Buyer's Guide
Featured Partners
1

Quickbase, Inc.
Big ideas aren't simple to execute. So we're here to help you tackle any project, no matter how complex. We're Quickbase.

Quickbase helps customers see, connect and control complex projects that reshape our world. Whether it's raising a skyscraper or coordinating vaccine rollouts, the no-code software platform allows business users to custom fit solutions to the way they work – using information from across the systems they already have.
2

GreenRope Complete CRM & Marketing Automation
GreenRope is an all-in-one, complete CRM, marketing automation, and customer service solution designed for businesses doing big things. GreenRope combines sales, marketing, and operations into one, highly customizable software solution built for your business.

GreenRope includes advanced marketing automation capabilities, drag-and-drop customer journey mapping, sales automation, customer service tools, AI capabilities, and a tool box of other features to help manage and operate your business.
Learn more about GreenRope Complete CRM & Marketing Automation
3

HubSpot CRM
HubSpot is an intuitive CRM that makes managing your sales pipeline a breeze. Everything you need to track important metrics, set up time-saving flows and automations, manage clients seamlessly, and grow your business is available in one tidy dashboard. Plans are available for businesses at every stage of growth, starting at 100% free. Start taking the guesswork out of business management today with HubSpot CRM.
Methodology and selection process
At TechnologyAdvice, we assess a wide range of factors before selecting our top choices for a given category. To make our selections, we rely on our extensive research, product information, vendor websites, competitor research and first-hand experience. We then consider what makes a solution best for customer-specific needs.
By defining business needs, we can determine the essential features organizations in various sectors require, and select platforms that will cover all bases. Reputable providers known for their ease of use and customer satisfaction are added to our compilation list for further analysis. We then evaluate each solution on the list based on the features they offer, considering the platform's usability, integration capabilities, customization options, mobile access, and any other relevant functionalities. Price plans, hidden fees, customer reviews, and customer support are also assessed in the selection process.
Technology Advice writers will often take advantage of free trials and demos to get a first-hand user experience of available software. Finally, we curate a comprehensive list based on the previously stated factors, ensuring readers have the necessary tools to make an informed decision.
FAQs
Technology Advice is able to offer
our services
for free because some vendors may pay us for web traffic or other sales opportunities. Our mission is to help technology buyers make better purchasing decisions, so we provide you with information for all vendors — even those that don't pay us.