Key Takeaways
Finding a great market segmentation tool that's already included in your CRM kills two birds with one stone.
A lot of CRM options offer segmentation and campaign management features for targeting the right demographics.
Market segmentation works wonders for targeting the right customers. So much so that specifically targeted email campaigns see a 100.95% higher clickthrough rate compared to non-segmented email campaigns — you're essentially doubling your chances.
Not only is it advantageous for your business to tailor campaigns, but your customers also prefer personalized messages.
Customer relationship management (CRM) software houses useful customer preferences, demographics, and purchasing habits that can be used to segment markets. A lot of CRM options offer segmentation and campaign management features for targeting the right demographics.
We've segmented a list of CRM systems that excel at market segmentation.
Top 6 CRM Software Systems for Market Segmentation
Keap
Formerly Infusionsoft, Keap is a CRM that organizes customer information and offers marketing automation for small businesses. Segment your contacts by industry, content interactions, or other specifications to increase conversions. Segments can be made by tagging contacts, whether via the contact record, through the form or landing page of your website, or by automatically setting it up in a campaign. Other features of Keap include lead organization, automatic contact record updates, and Smart Forms. The software has three pricing tiers that increase in features with the price.
---
Really Simple Systems CRM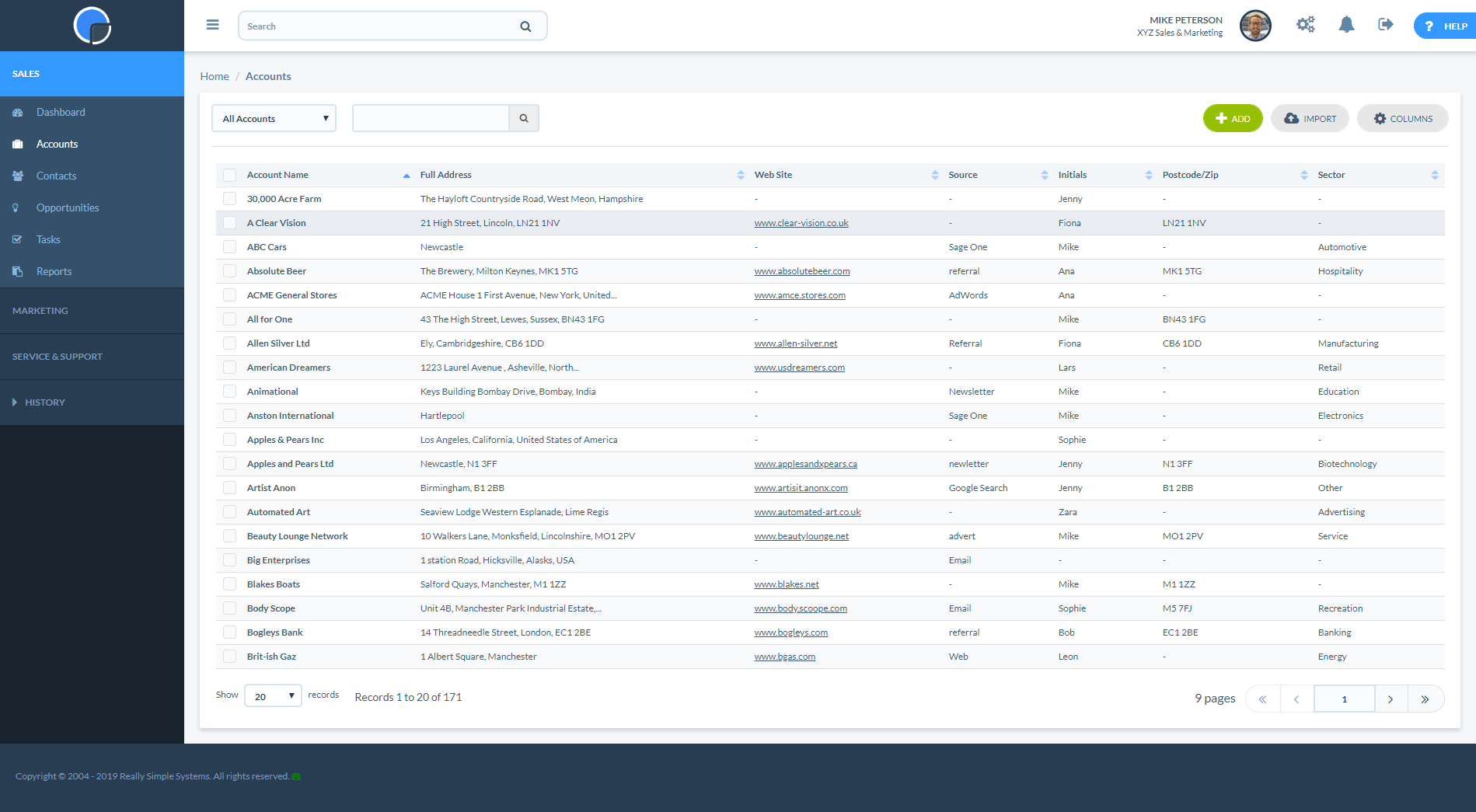 Also created for small businesses, Really Simple Systems manages sales, services, and marketing with its cloud-based CRM software. The marketing module allows users to build segments using data fields from the CRM. Add filters to the segment that's based on engagement activity like opens and clickthroughs (or lack thereof) from previous campaigns. Other features include pipeline, case, and campaign management. Really Simple Systems has a free version of the software for up to two users as well as three priced tiers for businesses of varying sizes.
---
ActiveCampaign
ActiveCampaign is an email marketing and marketing automation-focused software that has CRM capabilities available for 3 out of 4 pricing packages. Segmentation is done through lists, tags, and custom fields with ActiveCampaign. Tags can be automated and applied when a customer visits your website or clicks on links in your email. It's similar to sticking a permanent sticky note on a contact. Custom fields essentially do what tags do, but can also be displayed externally to your contacts along with internally. CRM capabilities include contact and sales process management in a central platform, automatic contact updates, and automated lead priority and segmentation. Pricing options include 4 tiers, with Plus, Professional, and Enterprise all including CRM capabilities.
---
Sage CRM
For SMBs, Sage CRM improves your marketing, sales, and customer service capabilities. Campaigns can be segmented by information within customer profiles. Financial profiling, order and purchase histories, special interest, and basic demographics are all included in profiles that can be stored, reported, and segmented for campaigns. Campaign responses can trigger sublists for the next wave, making messaging even more targeted. Sage CRM integrates with MailChimp to further marketing efforts and also offers normal CRM features such as lead management and a centralized knowledge base.
---
Zoho CRM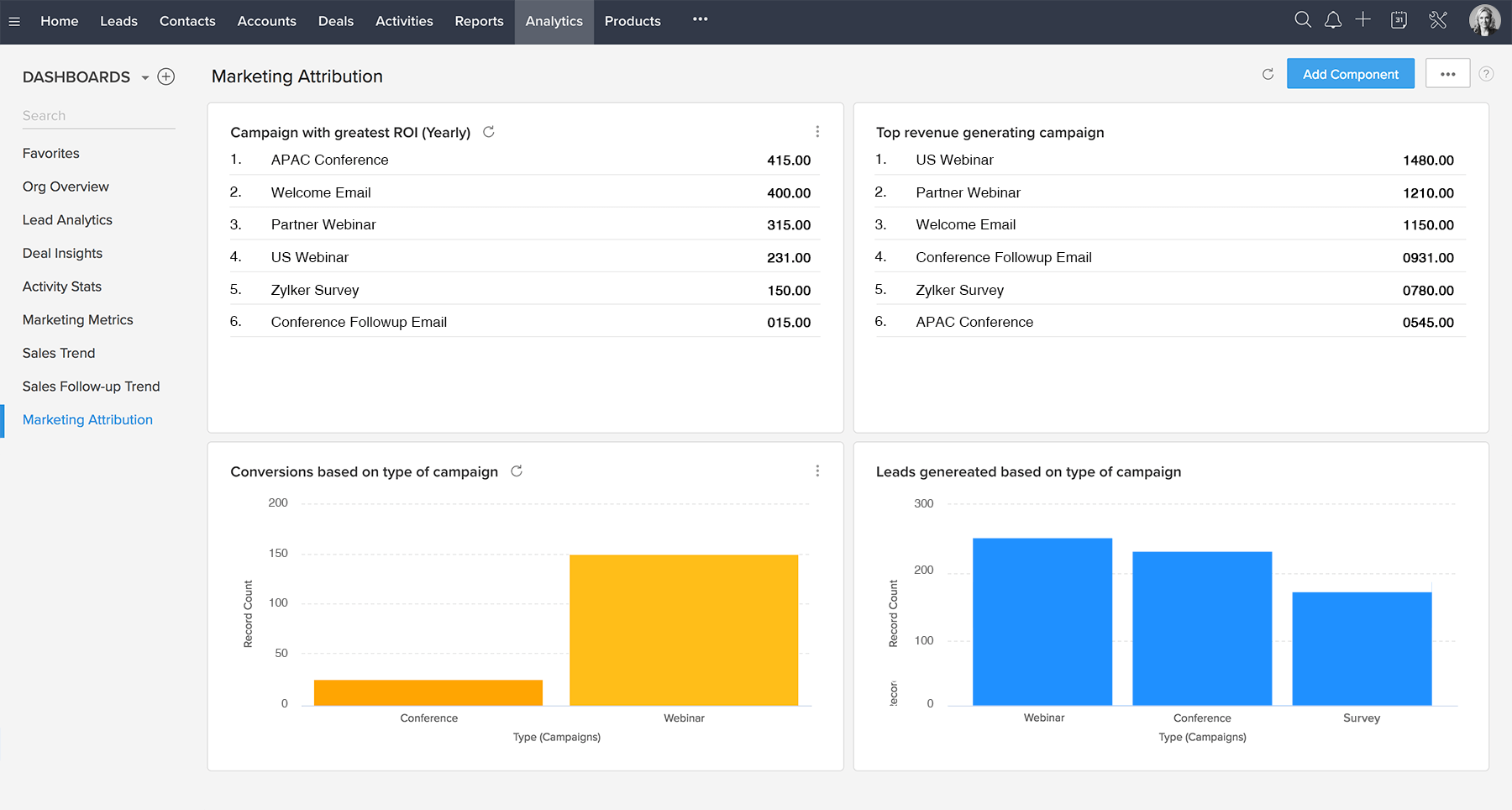 Zoho is a cloud-based CRM solution for businesses of any size. Customers can be segmented into buckets based on predefined criteria such as purchase patterns, geography, or industry. Keyword tagging is used to group contacts and identify records belonging to a common tag. After setting it up, Zoho automatically places customers into the designated bucket for campaigns, and the defined tagging criteria can be customized. Zoho is a popular CRM option and offers a lot of powerful customer relation features such as contact management, workflow automation, analytics, and predictive sales.
---
HubSpot CRM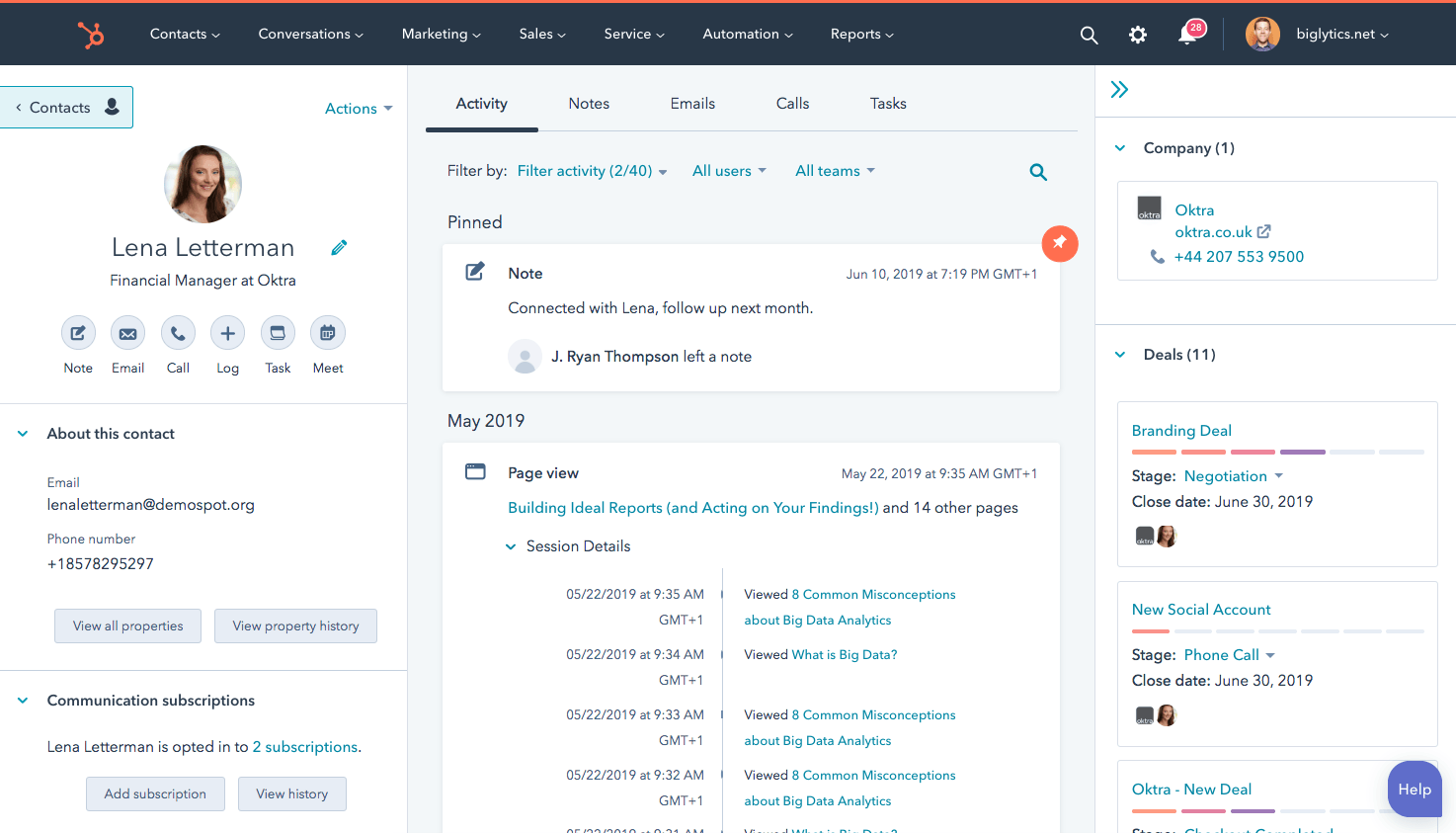 HubSpot CRM organizes, manages, and tracks contact with its cloud-based system. Contacts can be segmented by separating them into active and static contact lists and by setting up contact scoring to use lists for segmentation. Segmentation can be event, lifestyle, or economic-based. The Audience Targeting is a social media segmenting tool that can target customers based on interests, age, location, and other demographics. HubSpot CRM is completely free and comes with marketing, sales, and service tools (list segmentation included).
---
Finding a great market segmentation tool that's already included in your CRM kills two birds with one stone. Organize your leads while creating targeted campaigns, what more could you ask for?
Looking for the latest in CRM solutions? Check out our CRM Software Buyer's Guide.
Trending CRM Software
Create a better way to work with Wrike work management software. Automate time-consuming admin tasks so you can focus on work that matters most. Kick-start projects and workflows with pre-built templates, increase collaboration with intuitive communication tools, and boost visibility with a variety of project views. Visualize projects with Gantt charts or Kanban boards and keep stakeholders informed with automated reporting and status updates. Anything is possible with Wrike at your fingertips.
HubSpot is an intuitive CRM that makes managing your sales pipeline a breeze. Everything you need to track important metrics, set up time-saving flows and automations, manage clients seamlessly, and grow your business is available in one tidy dashboard. Plans are available for businesses at every stage of growth, starting at 100% free. Start taking the guesswork out of business management today with HubSpot CRM.
Freshsales is a full-fledged sales force automation solution for sales teams. It provides everything a salesperson needs to- attract quality leads, engage in contextual conversations, drive deals with AI-powered insights, and nurture customer relationships. With built-in email, phone, chat, and telephony, Freshsales empowers sales teams with more time for selling by automating the sales process and increases efficiency and productivity in their daily activities.
Need a Little Help?
Talk with a software expert for free. Get a list of software that's great for you in less than 15 minutes.
Technology Advice is able to offer
our services
for free because some vendors may pay us for web traffic or other sales opportunities. Our mission is to help technology buyers make better purchasing decisions, so we provide you with information for all vendors — even those that don't pay us.