Key Takeaways
Equipping your company with the right CRM software could not only increase customer retention, but make acquiring new customers and keeping them a reality.
Customer retention is optimal and should be a priority regardless of the scale of your business.
---
Customer retention management is a process that is wholly important to maintaining your current customer base to the fullest extent possible while also ensuring that your business will continue to thrive. Turning to your CRM for customer retention might be the answer you didn't know you already have.
There are a number of solutions available to maintain healthy relationships with your customers, to better gauge their interest in your product or service and to keep them informed on ways that your business will continue to provide them with value.
How Do You Retain an Existing Client Base?
Retaining the loyalty of your existing customer base will pave the way for their continued patronage. This is crucial since it's far easier to keep their support than to experience a loss and have to scramble for new clients.
Customer retention management involves a number of different processes that when combined tend to yield the best results. Members of your team should have access to your customers and understand how to properly engage with them in order to keep their attention and to maintain their interest in a positive way.
ALSO READ: How B2B Firms Can Improve Customer Loyalty
How well you execute customer engagement will ultimately tell your team how well they are performing and what they should be doing better. If a customer has an issue or a complaint, it's important that they have access to someone on your team who can provide them with the kind of support to leave them satisfied.
When reaching out to your clientele to resolve an issue, your messaging should be personal and respectful. Staying in touch and really listening to your clients should slow their waning interest and give them pause before they move on.
Customer spending habits should also identify how well you facilitate sales and will inform you of what your customers do and don't like about your product or service.
Your company's progress and missteps should be made clearer through the careful monitoring of your revenue and how your customers respond to your level of customer service. This data is measurable since it's likely to be routinely collected and can help to inform your team on how well they're delivering on quality and what areas may need more immediate attention to yield better results.
Isn't Some Customer Churn Natural?
Regardless of how big or small your business operation is, you're likely to experience some form of customer churn. This is inevitable but can be mitigated so that you can maintain as many clients as you can for as long as possible.
Customer churn stems from a loss of interest from clients who stop using your product or service for a myriad of reasons and is just the way of the world. Potential areas that can be lacking and reflect a loss of loyalty among your customers could include poor customer service, aggressive sales tactics and a lack of effective communication between parties.
ALSO READ: Why Customer Retention is the New Acquisition
How Does CRM Help With Customer Retention?
A customer relationship management (CRM) platform can breathe new life into how your company interacts and keeps the attention of your current customer base.
A good CRM platform optimizes your team's efficiency and makes for better overall communication. Team members have access to the CRM hub, which shows collected client data. This tool will help your company foster healthy relationships with your clientele and keep them interested in what your company has to offer.
Keeping customers engaged with personalized messaging, good customer service practices and automating repetitive tasks allows for your team to focus on the more immediate needs of your customers—which is what matters most.
What Program is Best for CRM Customer Retention?
It's easier to maintain current customers by building their trust and keeping them happy than it is to attain new customers who are unfamiliar with your business. However, equipping your company with the right CRM platform could not only increase customer retention, but make acquiring new customers and keeping them a reality.
Salesforce: Best Comprehensive CRM Platform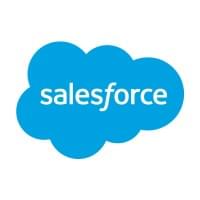 Salesforce is a trusted CRM developer and offers a comprehensive approach to business solutions. The company offers benefits that can help you through its Customer 360 program. Customer 360 is a fully integrated CRM platform that connects multiple departments in your company like sales, marketing and IT and allows them to share data quickly and reliably from anywhere.
Salesforce has a number of products that together offer a very robust combination of features to manage customer relationships and growth. Certain companies may not want to utilize every product in Salesforce's portfolio, but rest-assured that your CRM software experience can be tailored to meet the unique demands of your company.
Zoho CRM: Best In Sales Automation and AI Solutions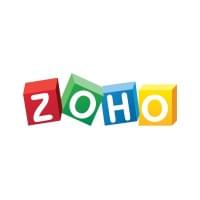 Zoho CRM aims to simplify the way your company communicates internally and with your clientele through the use of AI and automation when it's needed. Through an intuitive interface, company leaders can count on the standardization of an automated sales approval system. This system quietly works in the background and allows your salespeople to allocate their time to other areas that are more pressing.
Zoho also offers a fully integrated help desk that aids sales teams in converting leads into customers and building upon these interactions to promote consumer confidence. A lot of this communication can be automated and ensures that the right team member or members are made aware of what tasks need completing in a hurry.
Less Annoying CRM: Best No Frills CRM Platform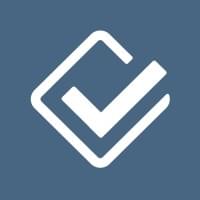 Less Annoying CRM is an easy-to-use software platform that puts customers first by offering your team the tools needed to boost their performance and meet client expectations. Less Annoying provides a secure space to store need-to-know customer information that can be accessed from anywhere. This makes it easy for your team to view everything from notes to tasks and even events that are related to a particular contact all in one place.
Your team's various tasks and events can also be listed in an easily updatable calendar baked into the CRM so that everyone is reminded of the work ahead and this data can easily sync with Google Calendar. Additionally, this CRM is entirely web-based so that all of your company's information can be accessed from anywhere in the world and on any device without the need for additional software installation.
ALSO READ: The Most Important Thought Leaders in Customer Loyalty
What Other Tools Should You Use for Customer Retention?
Customer retention is optimal and should be a priority regardless of the scale of your business. Thankfully, there are areas that you and your team can focus on to limit churn and keep your existing customers happy and interested in your business's offerings. While a decrease in interest is common, identifying and isolating certain issues and working to patch them up is a necessity.
Some customers can be fickle, while others tend to maintain their interest so long as their expectations are being met, or better yet, exceeded by good business practices.
One thing that can make or break any company is how well you listen to your clients and adapt your business practices to fulfill expectations.
Adding a level of personalization and making your customers feel like they are being listened to is a crucial tool when it comes to optimizing their experience and keeping them interested in your product or service. Good customer service is very important.
You'll want to communicate how your company can benefit your current clients by demonstrating your value. Making certain to address any concerns they may have will allow them to feel more included and that their needs are being met in a timely fashion.
Looking for the latest in CRM solutions? Check out our CRM Software Buyer's Guide.
FAQ'S
What is Customer Retention Management?
Customer retention management is an important part of any business's long-term success and should be taken seriously. This particular process employs a number of tools that you should have at the ready in order to combat customer churn more effectively. From successful email marketing to good CRM software, monitoring customer activity and engagement also ensures maintaining healthy relationships with a loyal clientele. Ideally, it will keep clients from opting out of using your service or purchasing your product.
How Can You Improve Customer Retention?
Improving customer retention is a process that takes time but can yield significant results when done correctly. It's important to keep in mind that you may not get immediate results, but through careful monitoring and patience, your outcome will match the time and effort that you invest into the process.
Maintaining an open line of communication with your customer base and tailoring your approach to managing these relationships efficiently with a combination of email marketing, CRM and a balanced sales approach is key. These tactics will increase customer loyalty, boost brand visibility and entice current customers to continue using your product or service.
Technology Advice is able to offer
our services
for free because some vendors may pay us for web traffic or other sales opportunities. Our mission is to help technology buyers make better purchasing decisions, so we provide you with information for all vendors — even those that don't pay us.