Key takeaways
Customer engagement software is essential for ensuring that your current customers are satisfied with the level of your company's attentiveness and willingness to problem solve.
Often, customer engagement tools are features that already exist in a variety of CRMs that you may currently be using.
---
When it comes to reaching your business's full potential, it's important to take notice of how well your company engages with its current clientele.
Customer engagement software removes a lot of the guesswork from the equation and enables your team to stay focused on your customers' needs. Providing clearer communication and being able to listen to your clients' concerns will help boost customer engagement and offer higher retention rates.
What is customer engagement software & how can it help your business?
Customer engagement software manages and tracks how well your business interacts with its existing clientele and makes it easier to convert leads into new clients. A customer engagement tool is a vital component for your business and can often be found baked into many CRM platforms that are on today's market.
Good customer engagement can yield several benefits for your business, such as converting more leads and ensuring your current customers' needs are being met. It's also important these customers are being actively communicated with to help improve customer retention.
Businesses currently using CRMs may not be using these platforms to their fullest potential as customer engagement tools may already be included in software you use.
Top customer engagement software
Our top six customer engagement software picks offer a wide range of benefits for businesses with different customer engagement software needs:
Monday Sales CRM best for no-code automations, which allows for better time management and a stronger focus on customer satisfaction
Creatio CRM best omnichannel platform to automate customer service workflows
Shape best cloud-based solution offering tools designed for online marketing and promotions and connecting directly with customers
Vivantio best for customer service automation for B2B service teams
Zoho CRM best integration with third-party systems designed for the discerning needs of current clientele
Freshdesk best for customer conversations across email, phone, chat, social media and instant messaging
Monday Sales CRM: Best for no-code automation
Monday Sales CRM is best for using easy-to-understand automations that give sales teams more time to work on client solutions and promote healthy customer relationships. Users can customize robust email templates to autofill existing client information, personalize email and track email responses, this all promotes a steadier flow of communication. Thanks in large part to no-code automation, your team is allotted more time to work on other tasks.
Monday Sales CRM allows sales teams to create no-code automation solutions, which reduce repetitive or otherwise taxing tasks. Instead, this leaves them free to focus their time and energy on better customer engagement through good time management.
Monday Sales CRM pros and cons
Pros
Friendly easy-to-use interface.
Email templates are fully customizable, which allows businesses a lot of flexibility with how they present themselves to their customer base.
Good organization measures allow for teams to easily organize and track their progress.
Cons
Lack of Gmail integration.
Difficulty in easily viewing customer data due to the absence of a summary page where all client information is displayed in full.
CRM performance on smartphones is lacking when compared to the Web version and considerably slow workflow impedes upon handling tasks on mobile.
Monday Sales CRM key features
Quick implementation: Monday Sales CRM is very intuitive, and setup doesn't involve having to hire an IT specialist or developer to get started. Importing all existing company data is a quick and smooth process thanks to the ready-made templates provided by monday sales and takes a few hours to complete as opposed to days or even months.
Cross-department collaboration: Monday Sales CRM makes it possible for team members to automate repetitive tasks and cut down on manual work in order to better serve customers and capture new leads. Naturally, all of this data is stored within the CRM platform in a centralized location. Managers can create custom dashboards with provided templates to keep abreast of progress being made across all departments. Because the dashboard interface is designed to be simple, it can be easily adopted by managers and team members alike. This incentivizes a smoother workflow and more seamless cross-departmental communication and collaboration.
Creatio CRM: Best for automating customer service workflows
Creatio CRM offers a comprehensive platform that automates your company's workflow. This CRM is designed to be simple to use while offering users a good deal of freedom to pick and choose which features work best for their company's needs.
Creatio CRM is best for companies who are interested in giving their teams the tools necessary to streamline their workflows through automation and in doing so, enhance customer engagement and retention. This CRM Is capable of offering support across various departments, including marketing, sales and service and in doing so allows for a more comprehensive approach to collaboration.
Creatio CRM pros and cons
Pros
Offers comprehensive CRM capabilities, which lumps client data, customer relationships, sales, marketing and project management in one place that's easily accessible to team members who have direct access.
Easily customizable to suit your company's exact needs.
Creatio CRM is a powerful platform that provides teams with tools to configure their system without the need for intensive and time-consuming coding.
Cons
The CRM software can be buggy and renders the software far less easy to navigate until proper patches are installed to resolve these issues.
Slow execution on application data load.
Creatio CRM key features
No-code Tools for system and UI customization: Creatio CRM makes a strong push for no-code tools that are easy to use and allow for less technologically-inclined team members to grasp and navigate the platform's UI.
Flexible Dashboards: Creatio CRM allows for managers to create dashboards that suit the needs of their teams and make it easier for them to view client information, as well as important analytics. This saves them time and allows them to focus on customer engagement.
Shape: Best cloud-based solution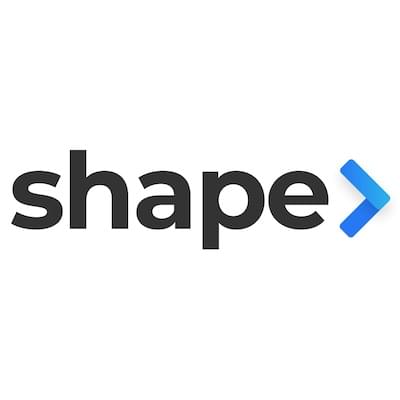 Shape offers cloud-based solutions and tools to manage marketing and promotions and aids in connecting with existing customers and converting prospects.
Shape makes it easier for your teams to share project information across departments in the cloud. By including a centralized spot that stores pertinent information about all of your accounts, contacts, documents and prospects it will enable you to track team performance and business-related trends.
Shape CRM pros and cons
Pros
Easy-to-use and straightforward marketing automation.
Reliable customer service for solving any issues that may present themselves when using this CRM.
The quality of contact management tools provided by Shape allow for better prospecting and in-house collaboration.
Cons
The cost of using Shape may be too high for some budgets.
Shape CRM key features
Customizable dashboard: Shape's customizable dashboard keeps track of performance indicators and allows for a better understanding of current trends that are relevant to your business.
Excellent collaboration tools: The tools that Shape includes in its portfolio allows your company to easily collaborate across departments by using the same source of data that is easily updatable and viewable from anywhere.
Vivantio CRM: Best for customer service automation for B2B service teams

Vivantio CRM is an excellent platform for optimizing your company's customer service potential. By offering software solutions to better deal with the demand of B2B service teams, Vivantio promises flexibility and enables teams to build a strong service management platform.
Vivantio CRM is ideal for larger companies who want to simplify their workflow across multiple departments in order to promote better customer service practices. Service automation helps B2B teams save time and focus on tasks that strengthen their connections and communication with company leaders they associate with.
Vivantio CRM pros and cons
Pros
Simple to set up and configure.
Since the platform is cloud-based it can be accessed from anywhere and on any device.
Calls can be managed well, and users can track updates and call statuses on the fly.
Cons
UI can present challenges to users who have previously never used this CRM.
The platform's search feature needs improving.
Vivantio CRM key features
Good management capabilities: Vivantio offers problem and incident management along with workflow tracking. This allows teams to solve internal issues quickly and efficiently and makes tracking these issues simple by putting clients first.
Zoho CRM: Best for integrations
Zoho CRM is a cloud-based management software solution that is perfect for adoption by companies large or small. The CRM is able to offer tools for automating sales and marketing tasks to promote better customer engagement.
Zoho uses AI to perform tasks like predicting what time is best to contact customers and sifting through emails to locate relevant information when users search the CRM. Best of all, Zoho is among the best at integrating third-party software like WordPress, G Suite, MailChimp and Evernote to make for a more familiar user experience.
Zoho CRM pros and cons
Pros
Zoho's software development tools make it possible to create custom functions that can be added to the CRM.
Zoho can be accessed by any member of the team who wishes to view data in or out of the office.
Zoho employs a clean interface that is very easy to use.
Zoho also allows for the inclusion and use of third party software that works well with the CRM.
Cons
Lack of tutorial videos to walk adopters of the CRM through the set up process.
Software can crash from time-to-time, which can interrupt company workflow.
Zoho CRM key features
Productivity: Zoho allows team members to personalize content and send automated messages or follow-ups that are easily tracked and logged. This increases efficiency and puts an emphasis on keeping customers happy.
Good Analytics: Zoho has an analytics function that helps managers and team members fully understand the impact of their work and converts the raw data into graphs and charts, which are far easier to digest and manage.
Freshdesk: Best for customer conversations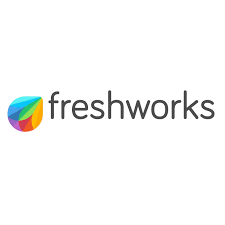 Freshdesk is a cloud-based customer service software and allows businesses to provide nearly effortless customer service.
Freshdesk makes it easy for businesses to monitor customer contact across correspondences, which include email, phone, chat, social media and instant messages. This software enhances and promotes excellent customer engagement. Through automation, team members can easily track performance metrics with strong analytics.
Freshdesk pros and cons
Pros
Freshdesk provides analytics in real-time and helps track the productivity of team members. This includes information on how long individual team members provide customers with immediate responses and shows an accurate history of company activity.
Freshdesk is easy to set up and has a clean UI, which is very easy to navigate.
Cons
Automations can be limited and the rules governing these automations need meticulous set up to make sure that they don't interfere or overlap with each other.
Freshdesk key features
Customer satisfaction: Since Freshdesk gives your team the ability to contact customers in a multitude of available channels, customer engagement is easier and feels more personal. This can help customer retention and converting leads.
Choosing the best customer engagement software solution
Customer engagement software is essential for ensuring that your current customers are satisfied with the level of your company's attentiveness and willingness to problem solve. Often, customer engagement tools are features that already exist in a variety of CRMs that you may currently be using, so it's important that your company realizes this and utilizes customer engagement tools to their fullest.
Monday CRM utilizes no-code automations which are easy to customize and learn and allow for better time management overall. This is similar to Creatio CRM, which is a simplified platform that, like Monday Sales, offers automation to improve customer service workflows.
Customer satisfaction is often prioritized by companies that have the desire to retain their current client base and gain new customers in the process. Shape offers tools that are built for online marketing and promotions meant to connect directly with clients and puts them first. Not to be outdone, Zoho CRM has the benefit of being able to integrate third-party software solutions like G Suite and MailChimp. Your teams may already use these pieces of software, so the integration Zoho can achieve allows team members to continue working comfortably with third-party software that they love.
Vivantio is an excellent option for B2B service automation, which builds relationships between businesses. Lastly, Freshdesk can benefit just about any company that wishes to track and monitor customer conversations across email, phone, social media and instant messaging.
Looking for the latest in CRM solutions? Check out our CRM Software Buyer's Guide.
---
1

monday Sales CRM
monday sales CRM is the customizable, no-code CRM that allows you to control your entire sales funnel and close more deals, while simplifying communication and collaboration. Automate manual work, capture and import leads, and centralize deal and contact info, all in one place.
2

HubSpot CRM
HubSpot is an intuitive CRM that makes managing your sales pipeline a breeze. Everything you need to track important metrics, set up time-saving flows and automations, manage clients seamlessly, and grow your business is available in one tidy dashboard. Plans are available for businesses at every stage of growth, starting at 100% free. Start taking the guesswork out of business management today with HubSpot CRM.
3

Zoho CRM
Fully-customizable Zoho CRM provides unified solutions for businesses of all types and sizes. Conduct your Sales & Marketing analytics to gain insights using Dashboard views and Automate your daily routines. Customize your CRM theme based on your industry needs using Canvas, Omnichannel communication for streamlined communication between teams and customers, handle customer support from within the platform to improve customer relationships. Get Started with Zoho CRM now!
Technology Advice is able to offer
our services
for free because some vendors may pay us for web traffic or other sales opportunities. Our mission is to help technology buyers make better purchasing decisions, so we provide you with information for all vendors — even those that don't pay us.