No software solution solves every problem, and what works for one use case may be a much poorer fit for another. Take Basecamp for example. A standout PM tool that's been around for over a decade, it meets the needs of numerous brands and businesses. Not all of them, though.
If you're looking for a PM tool, and want to know about alternatives to Basecamp, this is the article for you. For more information on how we make our choices, read our methodology.
Our picks for the top Basecamp alternatives
Monday: Best for general users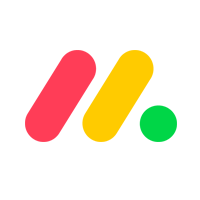 Monday is a software solution with a brand name that may lead to some confusion at first. It's not uncommon for teams adjusting to the tool to have to clarify "is it in Monday, or on Monday?" But chronological confusion aside, it's a platform with a lot to offer teams with straightforward PM needs and tight budgets.
It's built to boost efficiency, effectiveness, and savings on overhead for numerous departments, including software development, sales, HR, and marketing. Some more advanced features may require the right subscription tier, but even then, most Monday subscriptions are lower in cost than many of its equivalents in the market.
Smartsheet: Best for IT simplicity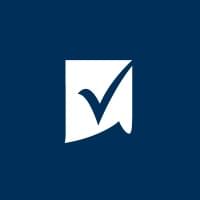 Smartsheet takes a different approach to project management software. While other solutions design their own UIs, attempting to make them intuitive despite being proprietary, Smartsheet leverages the ubiquity of other software to make its own more accessible.
Smartsheet is, at its core, a supercharged spreadsheet. For teams that have previously tracked finances, work schedules, and other business processes using this old office standby, using Smartsheet will feel natural and instinctive. Much of the skills for using spreadsheets transfer over, and that alone can make it an easy sell for teams that are on the hunt for PM software.
Wrike: Best for cross-department implementation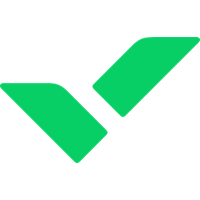 Wrike is a cloud-based project management system designed to support collaboration for distributed teams. Their free plan offers a majority of their key features, with their low-tier plans adding additional key functionality for a moderate cost. And for those looking for every bell and whistle they have to offer, there are two separate tiers for bespoke service and pricing.
Where Wrike really excels is in how it prevents additional bloat to the tech stack. By using a single PM tool for productivity tracking in multiple (if not all) departments, mid-sized organizations can limit overhead and wasted resources, all without subscribing for a dozen new tools.
Jira: Best for tech-savvy users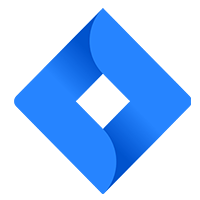 In every market, there are the generalist, and the specialists. There are multitools, and there are precision instruments. And, much as a trade professional often uses tools that the average DIY-er doesn't even own, so it is with software that caters to very specific use cases.
Jira is a precision instrument for project management in technical teams. IT teams, development teams, and other professionals with extensive experience with computer systems are accustomed to having to build their own solutions to problems. That's why Jira makes that process easier for them with increased customization and UI controls.
For those who are less familiar with computer code, system configurations, and terms like API and ETL, Jira may be a poor fit. The UI will likely feel somewhat alien and difficult to adopt. But for those in its target market, it's a toolbox with just about everything the need.
ClickUp: Best for growing SMB teams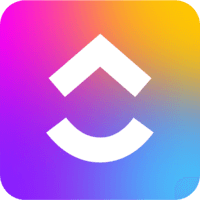 One of the biggest impediments to adopting new software is the issue of future-proofing. How long with a tool be viable before its limitations result in diminishing returns? Is it worth it to invest in software today, if it will have to be traded out in a few years? What if this results in operations grinding to a halt in the process of upgrading to a new system?
ClickUp can help teams avoid this very issue. The platform brings enterprise-grade functionality to the table, but offers prices more manageable for growing teams and tight budgets (especially if paid for yearly). For any but the most niche of use cases, ClickUp is a compelling option in the space.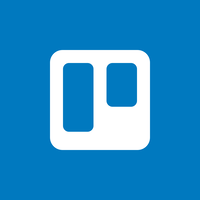 It's hard to argue with the power of an elegant solution. Trello is a perfect example. The feature set is slim and focused, built around a core user interface that takes just moments to learn. Best of all, it can be used for free.
When considering the cost of new software, even a free solution comes with a price—that of time. Time is needed to learn how to use it. Time is needed to implement the system. Time is needed to manage, and train, and update, and…the list goes on. 
Trello is different. The entire platform functions using the same drag-and-drop controls that digital devices have depended on for decades. For teams with simple use cases, no time to implement complex tools, and tight budgets, Trello is hard to beat.
Also read: Slack vs. Basecamp
When to use Basecamp
While sharing much in common with many of its peers in the project management space, Basecamp does have a few unique value propositions that help it stand out. First and foremost, it offers free accounts for teachers and students, making it a standout choice for those particular use cases.
Beyond that, it includes native chat and collaboration functionality, as well as seamless calendar syncing for busy, asynchronous, and distributed teams.
When not to use Basecamp
Because Basecamp shares many of the core features offered by the competitors in the rest of this list, many find other options a better fit in an alternative. Its cost is higher than most, so if budget is a primary factor, there are comparable budget options. 
And without either a free plan (except for education users) or separate tiers for different user levels, it's often a poor fit for those who don't need the whole package (or who need to limit user functionality based on roles).
Featured Partners: Project Management Software
1

Quickbase, Inc.
Big ideas aren't simple to execute. So we're here to help you tackle any project, no matter how complex. We're Quickbase.

Quickbase helps customers see, connect and control complex projects that reshape our world. Whether it's raising a skyscraper or coordinating vaccine rollouts, the no-code software platform allows business users to custom fit solutions to the way they work – using information from across the systems they already have.
2

monday.com
monday.com Work OS is the project management software that helps you and your team plan, execute, and track projects and workflows in one collaborative space. Manage everything from simple to complex projects more efficiently with the help of visual boards, 200+ ready-made templates, clever no-code automations, and easy integrations. In addition, custom dashboards simplify reporting, so you can evaluate your progress and make data-driven decisions.
3

Wrike
Wrike's top-notch workflow management software allows you to easily visualize priorities, boost collaboration, and maintain control of your projects. Bonus: you can move seamlessly between apps, without logging in or out. Wrike has more than 400+ integrations with popular platforms such as Google, Dropbox, Microsoft Office, and many more. Automation and AI features strip away time-consuming admin tasks so you can do the best work of your life.
How we choose our top picks
At TechnologyAdvice, we assess a wide range of factors before selecting our top choices for a given category. To make our selections, we rely on our extensive research, product information, vendor websites, competitor research, and first-hand experience. We then consider what makes a solution best for customer-specific needs. By defining business needs, we can determine the essential features organizations in various sectors require and select platforms that will cover all bases.
Reputable providers known for their ease of use and customer satisfaction are added to our compilation list for further analysis. We then evaluate each solution on the list based on the features it offers, considering the platform's usability, integration capabilities, customization options, mobile access, and any other relevant functionalities. Price plans, hidden fees, customer reviews, and customer support are also assessed in the selection process.
TechnologyAdvice writers will often take advantage of free trials and demos to get a first-hand user experience of available software. Finally, we curate a comprehensive list based on the previously stated factors, ensuring readers have the necessary tools to make an informed decision.
Technology Advice is able to offer
our services
for free because some vendors may pay us for web traffic or other sales opportunities. Our mission is to help technology buyers make better purchasing decisions, so we provide you with information for all vendors — even those that don't pay us.