Okta and Auth0 are two popular cloud-based identity management services. Identity management (also referred to as "identity and access management") is a process that combines policies and technologies to ensure only the right users can access company resources. These systems identify and control access for individuals needing the resources and can also be used to restrict access to hardware and applications. 
Identity management is the responsibility of data management and IT security teams. Once the identity and access management systems have been configured and new users are registered and authorized, the users log in to identify themselves and are authenticated by the system. These tools give the security teams access to manage identity across the entire business, providing a centralized location for identity and security management. 
Top Identity Access Management Software Recommendations
Auth0 vs Okta
Auth0 and Okta are two of the more popular identity and access management platforms. Both are cloud-based platforms that provide identity management by restricting access to legitimate entrants with the appropriate passwords and identification. (Although Okta purchased Auth0 in May of 2021, the two companies are currently continuing to operate as separate businesses.)
What is Auth0?
Auth0 is a leading identity management platform designed by application builders for application builders and teams. This platform allows developers to connect with any applications, regardless of the language or stack. It provides both simplicity and superior security while protecting identities and restricting access. Auth0 can be considered a sophisticated login box that offers users a secure entrance to both applications and devices. 
What is Okta?
Okta, on the other hand, provides user-friendly modular components, referred to as platform services, "which can be mixed and matched" to create new features for enhancing security and providing tailored experiences. It is described as a website-based, single sign-on application that provides access to third-party platforms. For example, Okta supports secure entrance to cloud apps like Salesforce, Gmail, and Office 365. It is a platform designed for businesses of all sizes, but is generally used by larger ones.
Competing with on-premise directories
For the last few decades, an organization's identity management system was normally housed in their on-premise directory service — Microsoft's Active Directory being the most popular system. On-premise directory services are still quite popular, and until recently, replacing it had been considered both unnecessary and a potential threat to an organization's data resources. 
That line of reasoning is gradually changing, however, as more IT administrators decide a cloud-based identity management system would be more efficient. The shift to using the cloud for doing internet business initiated research for cloud solutions (such as Auth0 and Okta), which would act as a bridge for on-premise identification and accessing cloud resources. 
Also Read: Role-Based Access Control (RBAC) vs. Attribute-Based Access Control (ABAC)
Auth0 vs Okta Unique Features
Both Okta and Auth0 have similar features, such as single sign-on, identity management, and user governance tools, but each also comes with some unique tools. Auth0, for example, has multi-factor authentication tools where Okta does not. These specialized tools make it easy to ensure former staff or members can no longer access the website or data during the offboarding process.
Okta, however, comes with special tools used for zero trust networking. Zero trust networking is a security system based on the assumption no one within the system can be completely trusted and applies extra layers of verification and authentication. Okta also supports biometric authentication, a security process which uses fingerprint scanning, facial recognition, or voice authentication.
Also Read: Zero Trust Software Guide
User Onboarding Features
While Auth0 is a very useful platform, it does not support an efficient system for employee onboarding — more specifically, registering and authorizing new entrants. Compared to Auth0, Okta does an excellent job of user onboarding. Okta's tools allow users to gain access fairly easily, automate provisions, and approve workflows.
Authentication Features
Knowing the level of authentication and security an organization needs helps in determining the best identity management platform. Different industries have different security and authentication needs. Auth0 was designed primarily as an identity management platform for application builders. It provides simplicity and strong "identity management protocols." 
Okta offers a more "complex" and more secure system. For example, Okta can be configured to find employee information from within a human resources SaaS app and, then, use portions of it to be configured as master data management attributes. 
User Restrictions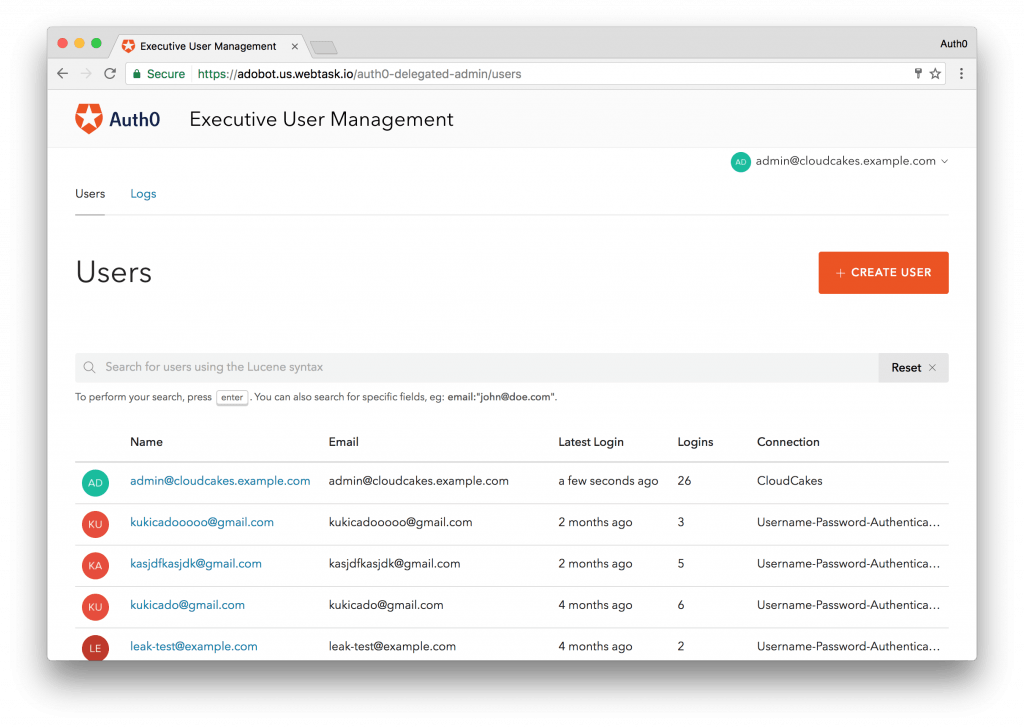 For a large organization with numerous users, such as a hospital, both platforms can be very efficient. Auth0 can handle up to 50,000 external users and over 5,000 internal employees, whereas Okta has no limits regarding active users.
Integration Tools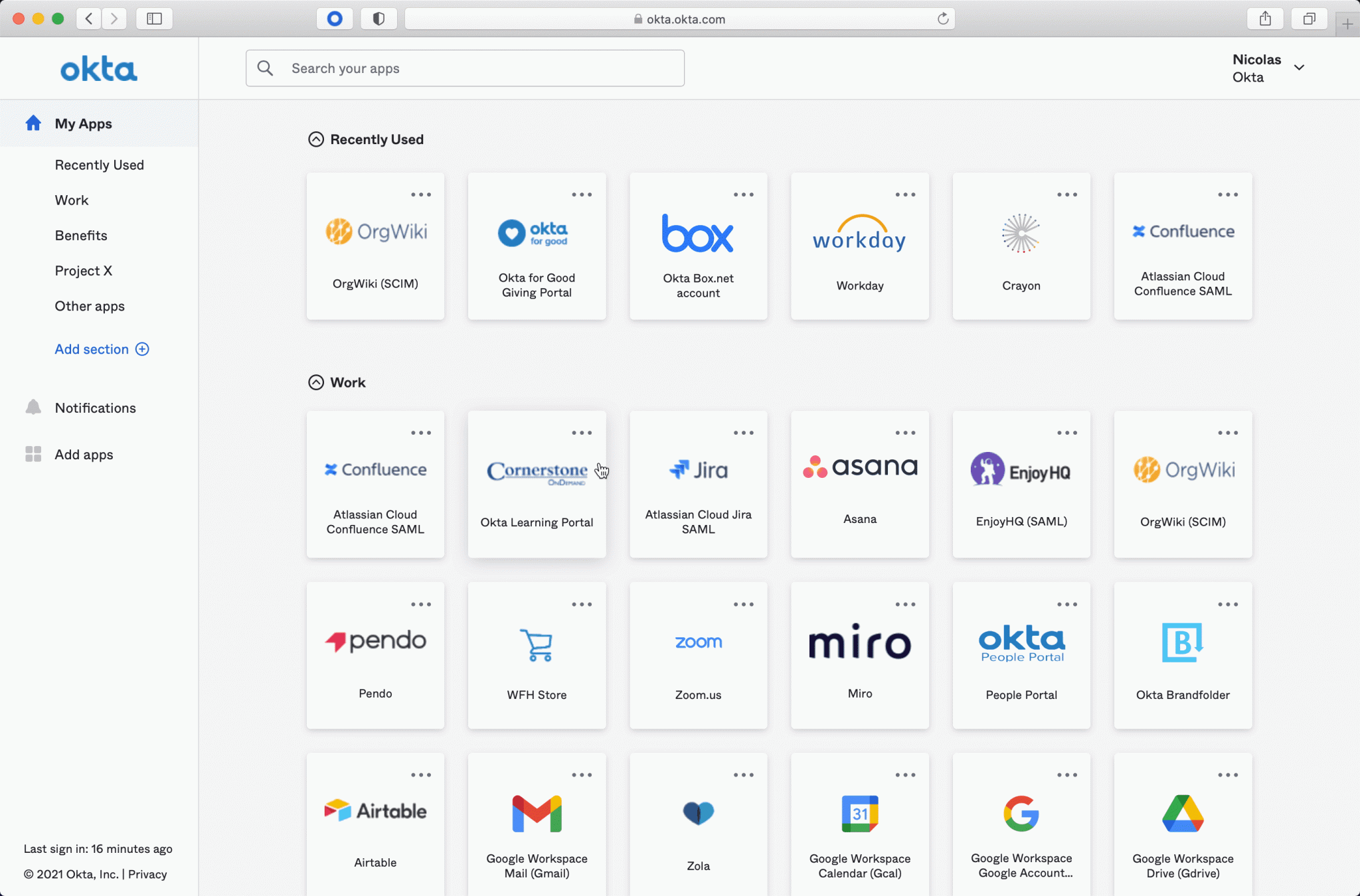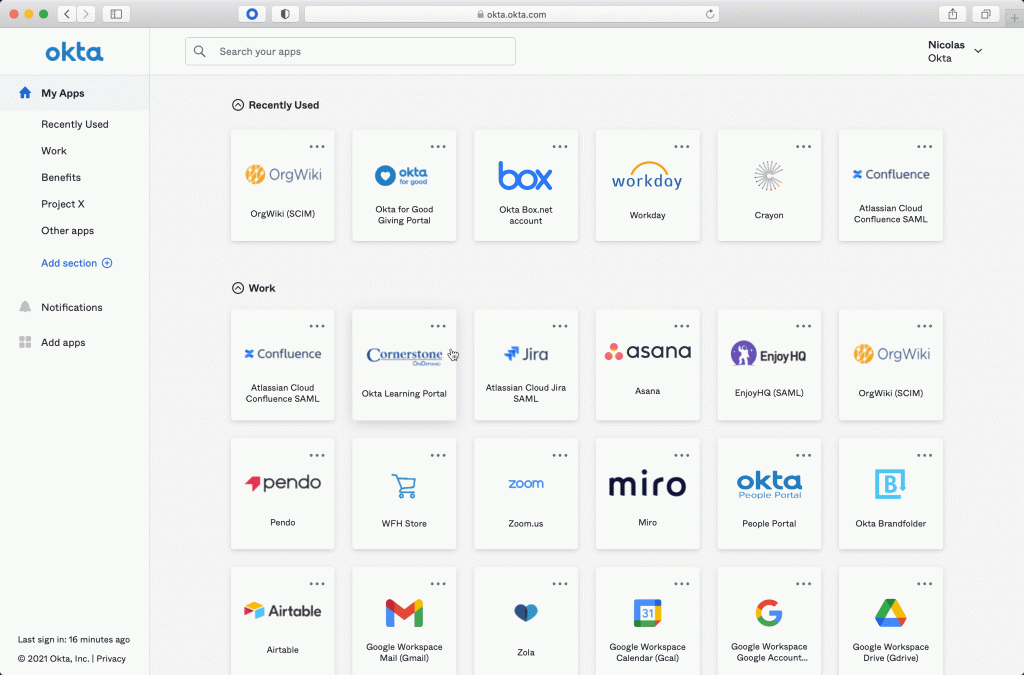 Both platforms supply a large number of integration tools. Okta's built-in integration tools can work with up to 5,500 third-party apps (G Suite, Zendesk, and Office 365 are some examples). Okta also furnishes an open API that can integrate easily with any other third-party app.
Auth0 uses built-in integration tools that are compatible with third-party apps, such as Slack, Zoom, and Office 365. It, too, uses an open API that can integrate easily with nearly all third-party apps, and it has the additional benefit of being compatible with tools like LDAP, SAML, and ADFS.
Choosing Between Okta vs Auth0 for the Best Fit 
While it is true Okta has purchased Auth0, and there are plans for integrating and merging the two platforms, they are currently operating as separate businesses. For the short term, Okta and Auth0 shall continue to be treated as separate companies.
Auth0 works well for:
Businesses/apps teams developing apps
Small businesses with limited budgets (They offer relatively low prices as well as a free version.)
Those who need the ability to apply several integrations with different endpoints
Organizations wanting specialized, multi-factor authentication tools
Those wanting a wide variety of tools for identity management
Okta is a good choice for:
Advanced users with a good understanding of the tools and features that are needed
Businesses with thousands of users
Businesses with zero trust networking protocols
Businesses that onboard and offboard independent users
Auth0 offers a forever free version, and its lowest-priced plan provides a complete selection of tools and bundled features, allowing an apps team to get up and running quickly. It is a good choice for small businesses with no complicated identity management needs. If there are 50,000 active users, or less, Auth0 is a good choice.
Okta is a good choice for small to large organizations doing a broad range of business and supporting independent mobile users. Okta also comes with the benefit of offering its tools à la carte, allowing small, experienced teams access to the exact tools needed (while saving money in the process). 
Both Auth0 and Okta support flexible identity management systems that can offer customer or employee logins and ID management. Okta is used by organizations of all sizes, though it is more popular with mid-sized and larger companies, and is the dominant identity management system on the market. Auth0 is a small and growing business that is commonly used by relatively small companies — apps teams would be attracted to the free version, which is adequate for many different projects. 
TechnologyAdvice can help you find the right identity management system for your business. Visit our IT software page to enter your needs in the form at the top, and one of our unbiased Technology Advisors will contact you with a list of the right vendors for your needs. It's fast and free.
Technology Advice is able to offer
our services
for free because some vendors may pay us for web traffic or other sales opportunities. Our mission is to help technology buyers make better purchasing decisions, so we provide you with information for all vendors — even those that don't pay us.